If you're entertaining for a festive at-home Oscar party this year, this party is for you! We're sharing 3 Oscar party appetizers and easy cocktails that pair well!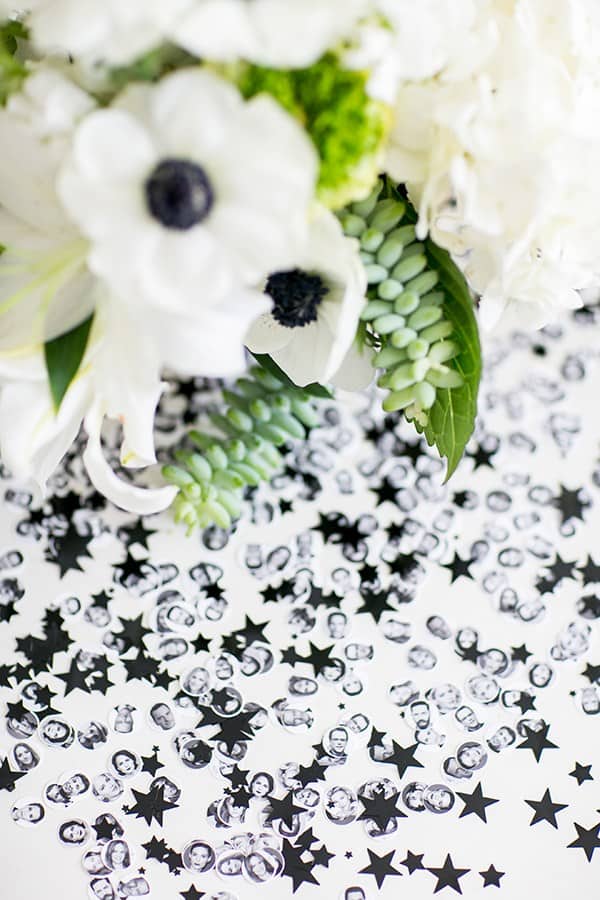 Oscar Party Confetti!
Every year, we create our popular Oscar ballot printable for all of you to use at home and this year, we're adding to our tradition with custom Oscar nominee confetti faces!
Print this year's confetti here and use a 1/2" circle cutter (I have this one), to punch out each face.
Then add some black and gold stars to it for instant Oscars-themed confetti. It'll all in the details!
Oscar Party Appetizers
We kept the appetizers simple and used Food Should Taste Good chips to accompany each recipe. You can find the recipes for all of these charming appetizers here!
If you want to create a laid back Oscar party, place everything on a coffee table so guests can eat while you watch the show!
Fresh oysters are perfect for an Oscar party!
Oscar Party Cocktails
For the cocktails, we went the easy route with a make-your-own, spiked lemonade and Palomas.
These are so simple to make! You can juice the day before and make your lemonade. Then refrigerate until the party.
Place the juice out with a bottle of tequila and a bottle of vodka, so guests can spike their own. Have a bowl of garnishes too!
Here are more great cocktail recipes that are perfect for the Oscars!
Oscar Party Decor
For decor, we kept it simple, pretty and charming! We bought one of these cheap gold door banners, cut it and then tied the strands around the curtain rods. It added the perfect touch of gold to the ambiance.
And of course, some fresh floral arrangements add instant charm and beauty to the party.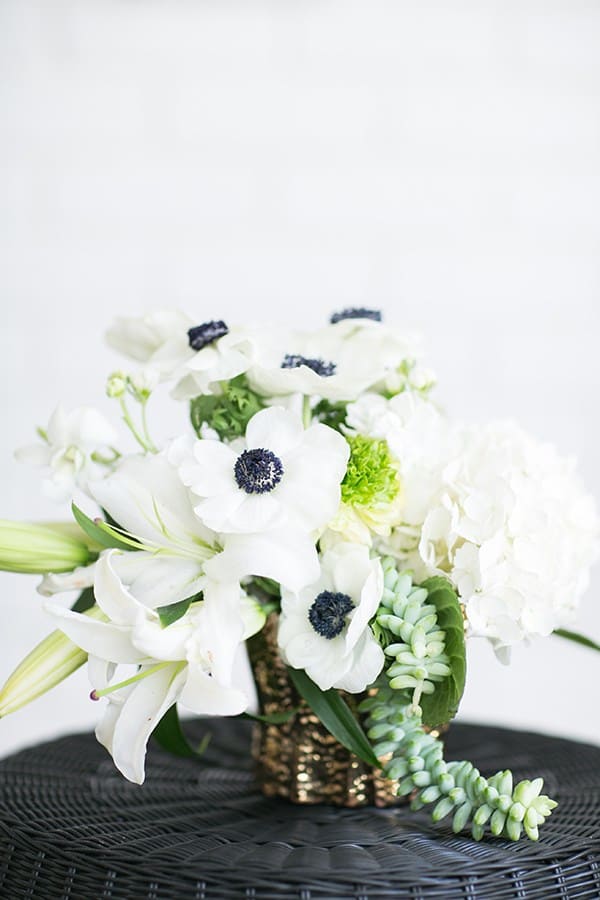 Oscar Ballot
You can't have an Oscar party without printable ballots! For me, this is the best part of the show! Download our Oscar Ballot here! It's updated every year along with our confetti!
We hope you have gotten some fun ideas for your party this year! Let us know in the comments below and also tag us on social @sugarandcharm!