This post is sponsored by KRAFT and SheKnows Media
One of our favorite summer activities to do is pack a picnic and head somewhere the kids can run and play! I think it's much more relaxing to manage our 18 month-old when he's not confined to a small restaurant highchair. It makes everyone a little happier! So I've put together a few well-balanced, simple food ideas that are good for a summer picnic with the kiddos! And no, it's not sandwiches. I'll be the first to admit, my kids LOVE the great taste of KRAFT Macaroni & Cheese, and so did I growing up. Actually who am I kidding, I'm always the one eating their leftovers! I was pleasantly surprised and excited that KRAFT has a new macaroni and cheese dinner with cauliflower added to it! Is there anything better than sneaking in more veggies to your kids' diet?! It tastes absolutely amazing so I cooked it up and put it in jars to take with us. Both children loved it!
I also loaded up some cute veggie pots with hummus. The baby actually won't eat these as much, which is why KRAFT Macaroni & Cheese with cauliflower pasta was perfect for him, but I think it's another cute way for them to be introduced to vegetables. I bought these silicone pots that you can also use for baking.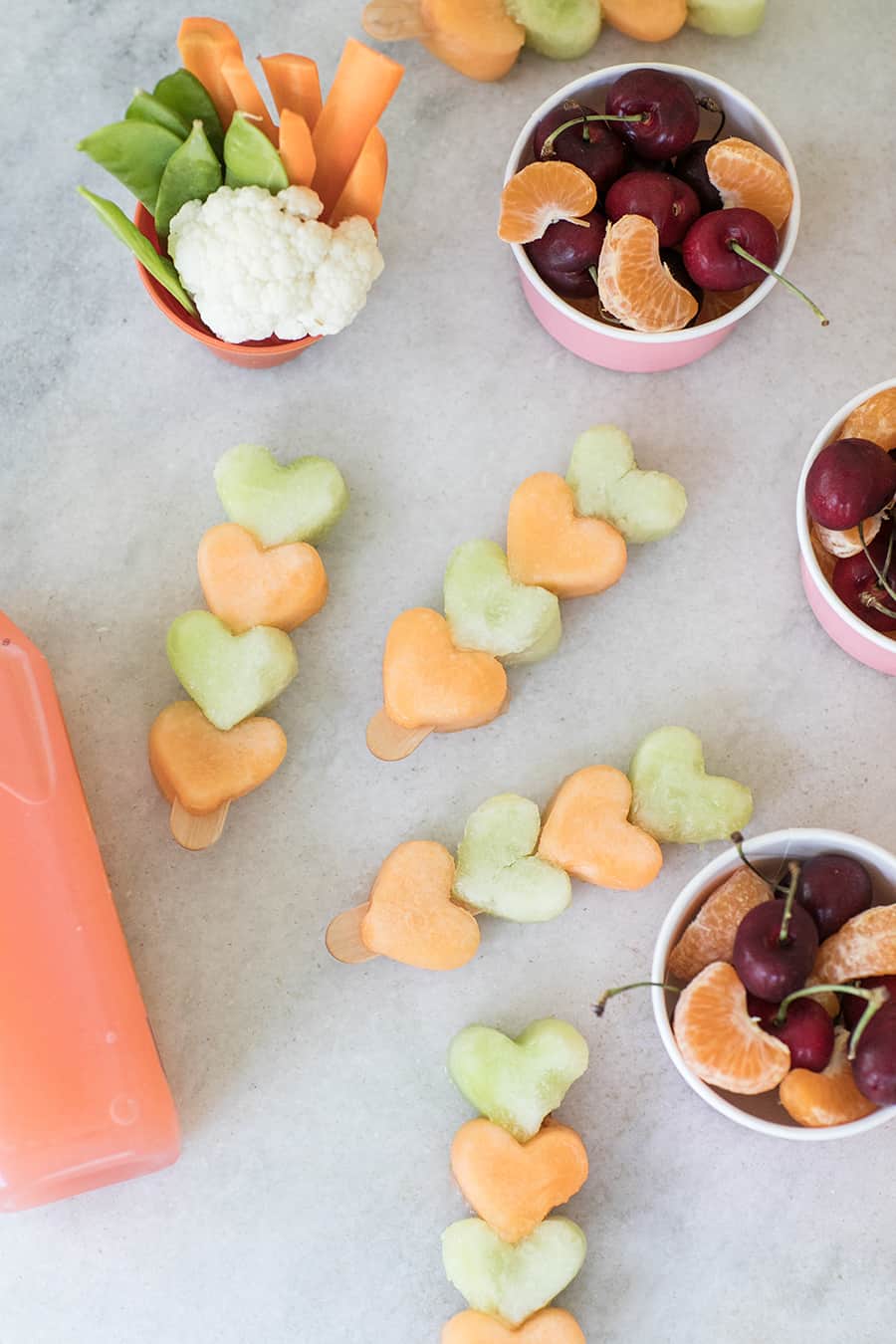 For fruit, I love the idea of using cookie cutters to make shapes. I used a small heart cookie cutter to cut honeydew and cantaloupe then added them to a popsicle stick like a fruit skewer. They're easy to eat this way and less of a juice mess.
I also packaged up some cherries and oranges because the kids can snack on those all day.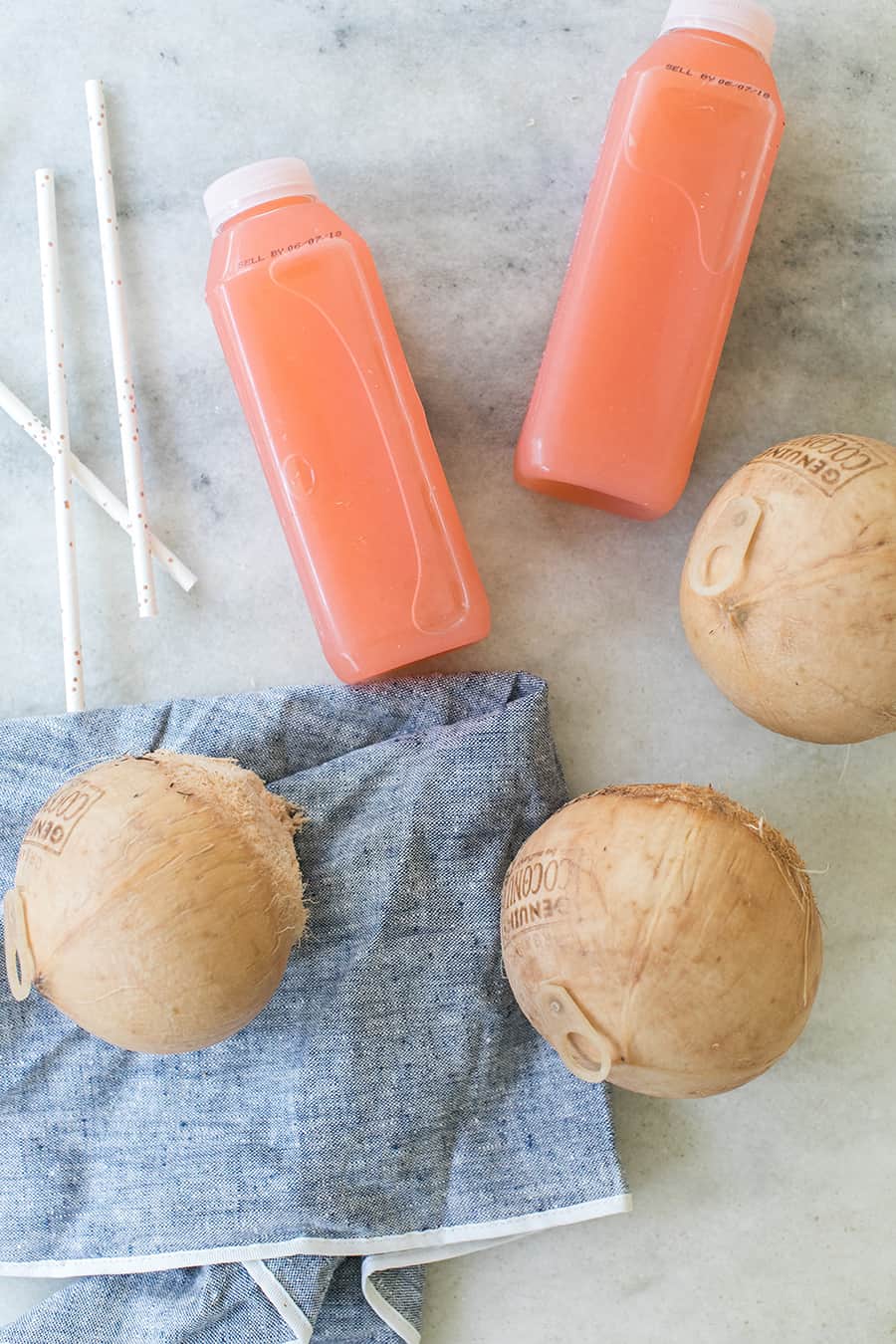 For the drinks, I was feeling all the summer vibes and picked up some easy-to-open coconuts! I also served them cold-pressed strawberry lemonade which was a hit too.
This was all so easy to put together and 100% kid-approved. If you have picky eaters, try serving them KRAFT Mac & Cheese Cauliflower because it sneaks those veggies in and they'll love it. Just don't eat it all yourself! Stay charming!