Food for kids can be fun and colorful! Here are some perfect ideas for a summer picnic. If you're eating outdoors or packing the perfect lunch to take to the park, these ideas are easy and adorable!
One of our favorite summer activities to do is pack a picnic and head somewhere the kids can run and play!
I think it's much more relaxing to manage our 18 month-old when he's not confined to a small restaurant highchair. It makes everyone a little happier! So I've put together a few well-balanced, simple food ideas that are good for a summer picnic with the kiddos!
Picnic Food For Kids
Veggie Pots with Hummus
Loaded some cute veggie pots with hummus. I bought these silicone pots that you can also use for baking. They are perfect for adding hummus to the bottom and then sticking cut vegetables in!
Fruit Kabobs
Use cookie cutters to make shapes in melons and strawberries. Use a small heart cookie cutter to cut honeydew and cantaloupe then added them to a popsicle stick like a fruit skewer. They're easy to eat this way and less of a juice mess.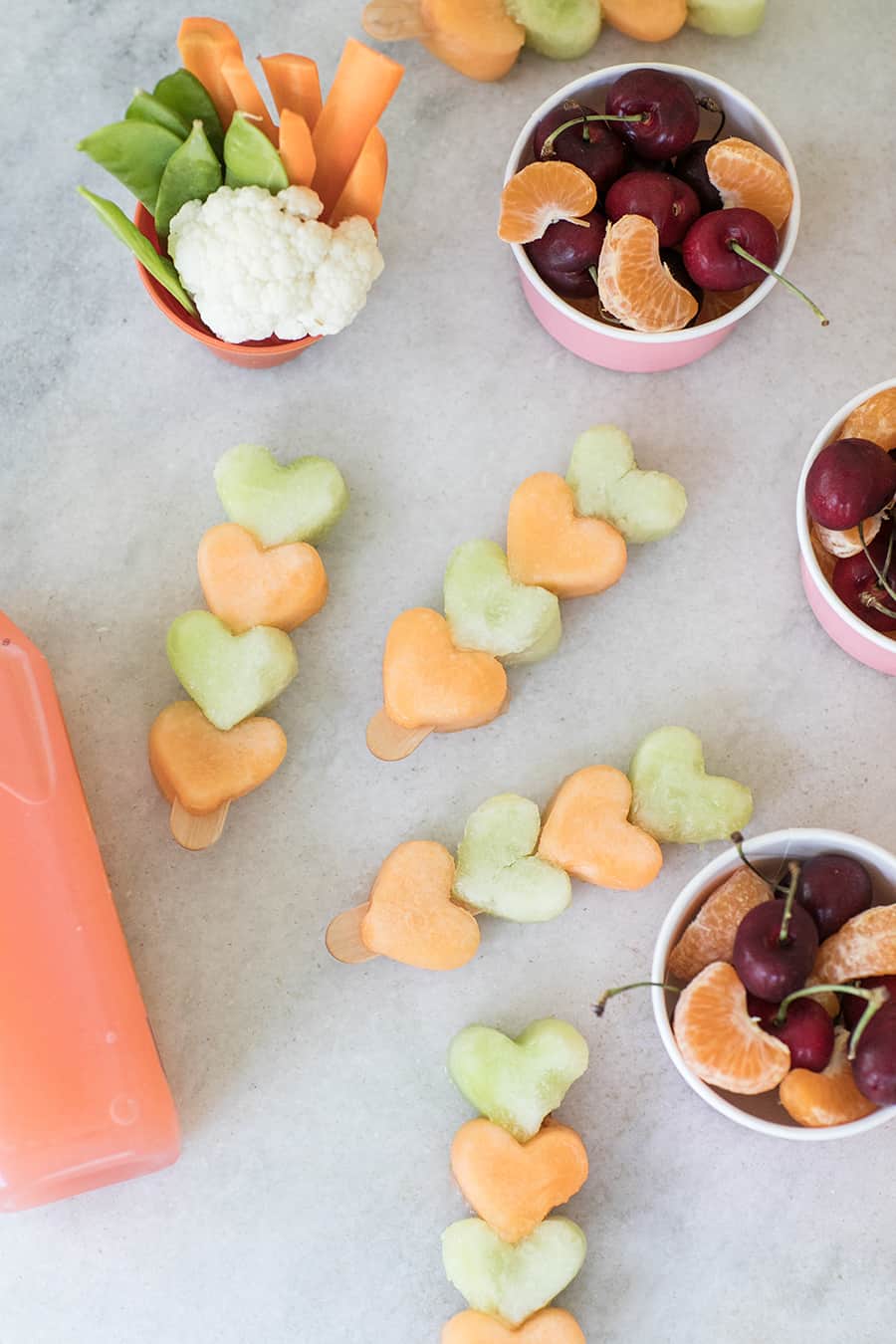 Fruit Bowls
Use these fun cupcs to pack some fresh cherries and orange slices. Kids can snack on those all day!
Drinks for Kids
For the drinks, I was feeling all the summer vibes and picked up some easy-to-open coconuts!
Cold-pressed strawberry lemonade is always great too.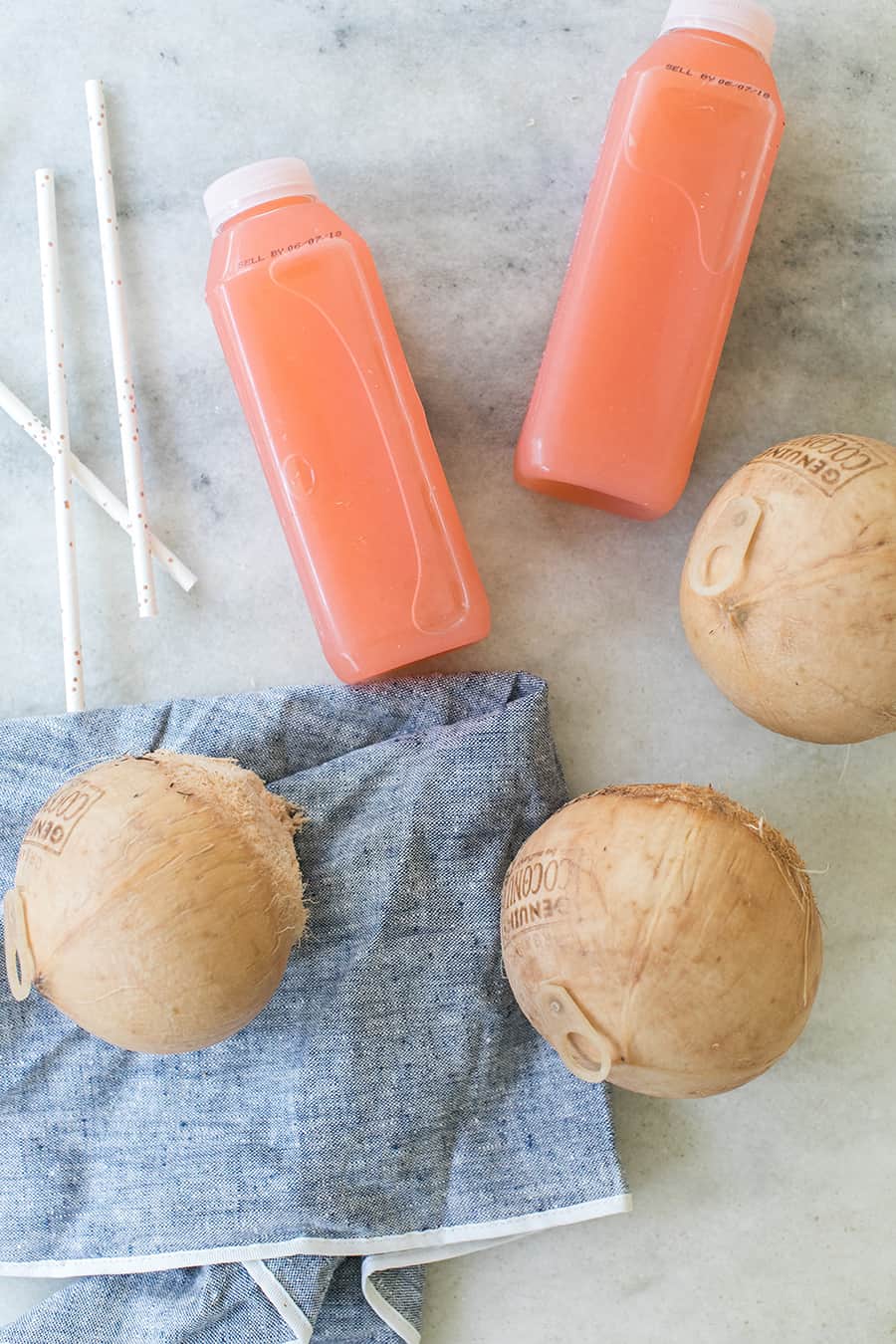 I'll be the first to admit, my kids LOVE the great taste of Macaroni & Cheese, and so did I growing up. Actually, who am I kidding, I'm always the one eating their leftovers! So we're using KRAFT cauliflower and added it to jar for easy packing.
This was all so easy to put together and 100% kid-approved. If you have picky eaters, try serving them KRAFT Mac & Cheese Cauliflower because it sneaks those veggies in and they'll love it. Just don't eat it all yourself! Stay charming!
Now pack it all together or serve it on a tray in the backyard for a fun picnic! Food for kids doesn't have to be hard! Make it fun, colorful and have a balance of food.
More Ideas for Kids
Christmas Appetizer Platter for Kids
Colorful Thanksgiving Veggie Platter for Kids
10 Charming Halloween Ideas for Kids
Three Ingredient Halloween Punch for Kids
Healthier Recipe for Bomb Pops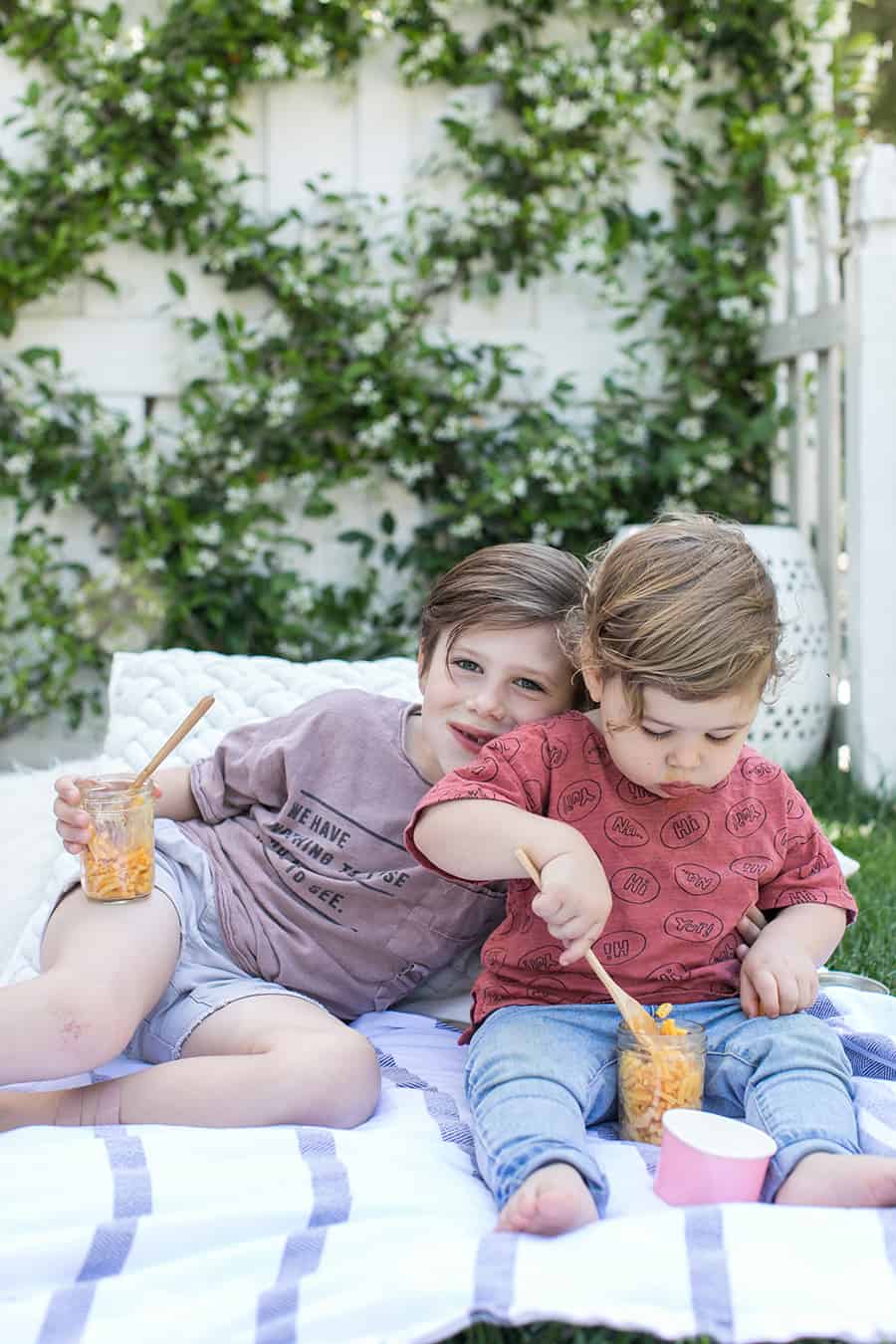 Let us know if you make any of these food for kids items!