Charming Halloween party ideas for kids! We're sharing some of our favorite Halloween party ideas to make your party charmingly spooky.
I get so much joy from celebrating Halloween with my kids! Every year we host a pumpkin carving party and on Halloween, we always have friends over for some traditional Halloween activities and trick or treating!
Here are some children's Halloween party ideas to help make your party even more charming!
Also, check out these 15 amazing Halloween party ideas too.
Halloween Party Ideas for Kids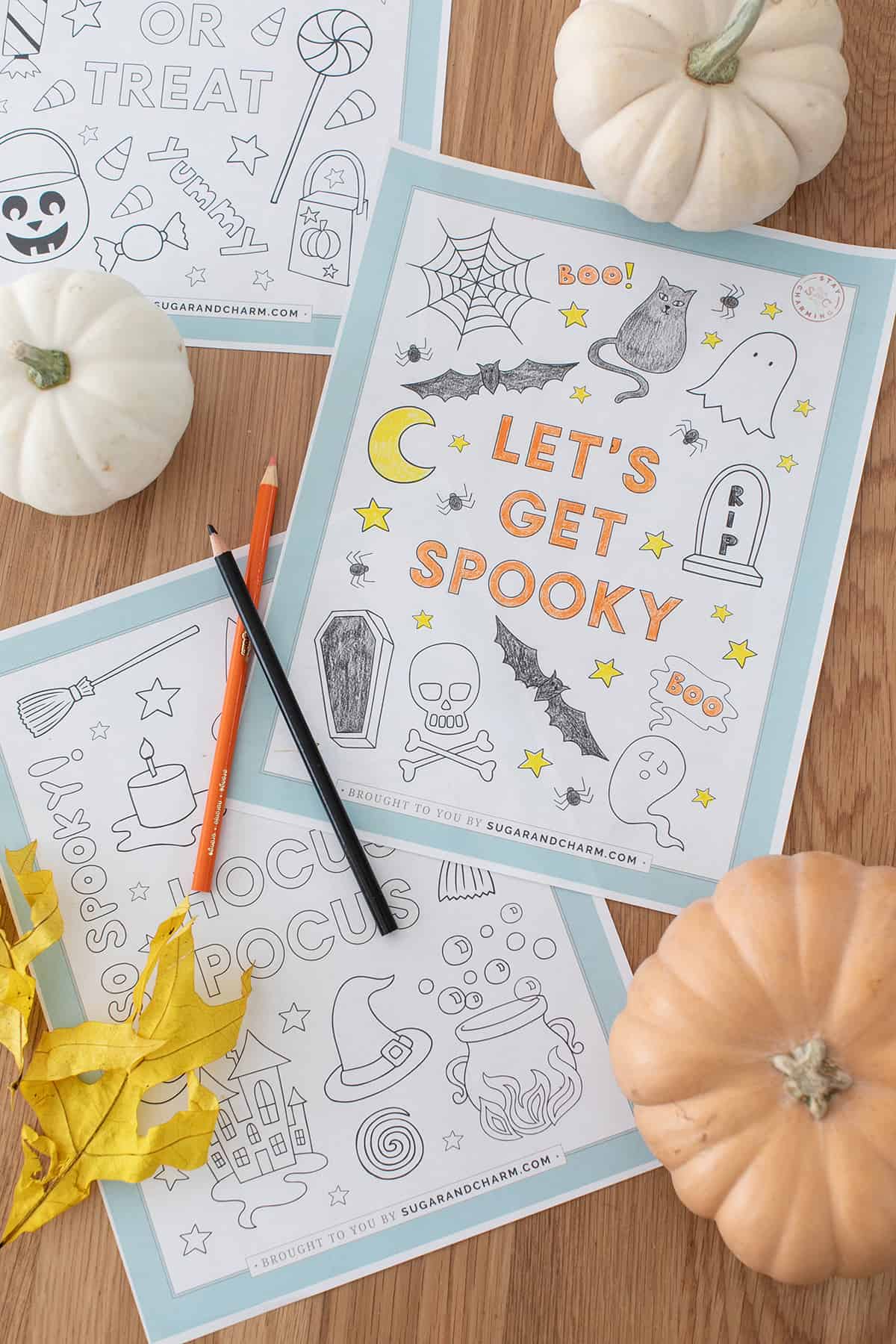 Halloween Coloring Pages for Kids
Our printable Halloween coloring sheets are a perfect party activity for kids! You can download and print three designs to have at your next party!
Halloween Punch for Kids
This punch has only 3 ingredients! It's so easy to make a perfect Halloween punch for kids. We even snuck in carrot juice!
Brown Butter Mummy Rice Krispie Treats
Most kiddos love rice Krispie treats! We turned these into mummies! The recipe is one of the best too! Check out all of our Halloween party snacks too.
DIY Magnet Skeleton Board
Our DIY foam magnet board is a fun Halloween activity for kids! Get the tutorial here!
Easy Halloween Craft Ideas for Kids
Black Velvet Cupcakes
Make a batch of black velvet cupcakes, topped with black cream cheese frosting. Decorate them with monster eye sprinkles and gold stars!
Easy and Adorable Halloween Brownies
The perfect bite-size Halloween treat for kids! Make classic brownies and use white candy melts to make mummies!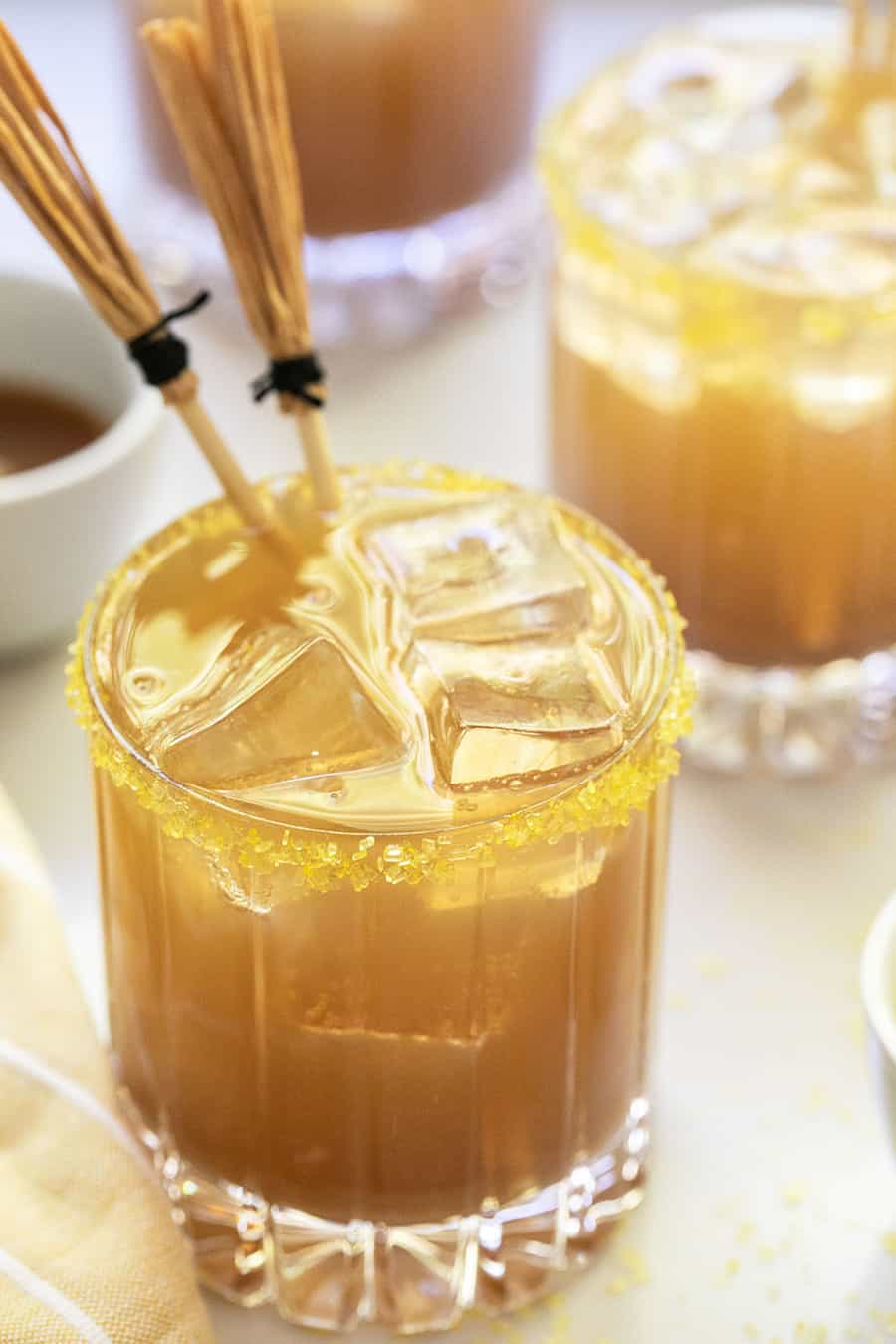 Three Ingredient Butterbeer Recipes
If you have any Harry Potter fans, this butterbeer is for you! Made with just three ingredients, you can also make it sugar free!
DIY Pumpkin Ice Cream Cones
Painted pumpkins are the perfect Halloween craft for younger kids. Use mini pumpkins and real ice cream cones. See the tutorial here!
How do you paint a pumpkin for a toddler?
Use BioColor Paint or Tempera Paint and paintbrushes for painting pumpkins with toddlers. You can also mix glue in with the paint to help it adhere to the pumpkin. Glitter is a fun decoration to add while the paint is wet!
Also, try our decoupage pumpkin project! A keepsake for years to come!
Halloween Movie Night + Family Friendly Halloween Movies
It's a tradition of ours to host a Halloween movie night a few times in October! There are so many good Halloween movies and it's fun to light candles and eat Halloween treats!
Halloween Dessert Platter
Need a super simple dessert for kids? There is nothing easier than putting together a dessert charcuterie platter! For Halloween, we do a themed dessert platter and the kids love it!
Host a Pumpkin Carving Party
Carving pumpkins is one of my favorite childhood memories and a must for Halloween! Here are tips for hosting a pumpkin carving party for your kids.
Pumpkin Patch Sheet Cake
This is a fun cake for kids to make! Bake your favorite chocolate cake and then dip strawberries into orange candy melts. Top the cake with a chocolate ganache frosting. Find the recipe and tutorial here!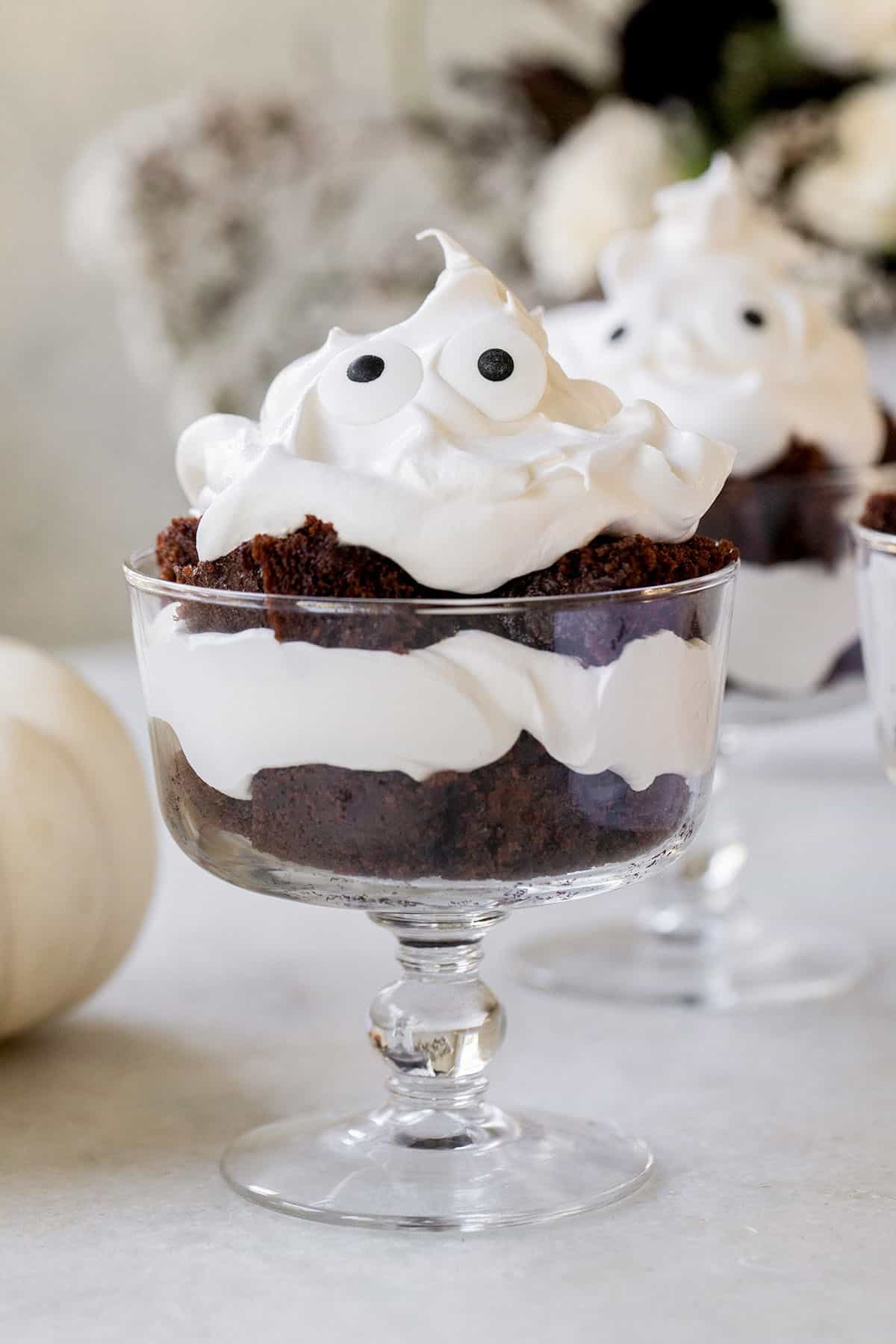 Adorable Chocolate Ghost Trifles
Mini chocolate trifles layered with chocolate cake and whipped cream! This is a perfect Halloween party idea for kids! Make the before the party or have kids make their own.
More Halloween Food Ideas for Kids
Let us know if you try any of these Halloween Ideas for Kids! Tag us @sugarandcharm on social so we can see your Halloween party!
You can also FOLLOW US on FACEBOOK, INSTAGRAM, and PINTEREST to see more delicious recipes, cocktails, desserts, and parties!