Need a dessert for your Halloween party? Try this black velvet cupcake recipe. It's simple, delicious, and perfect for the holiday!
Black velvet cupcakes are a twist on our favorite red velvet cake. We've even made a pink velvet cake that is so good too!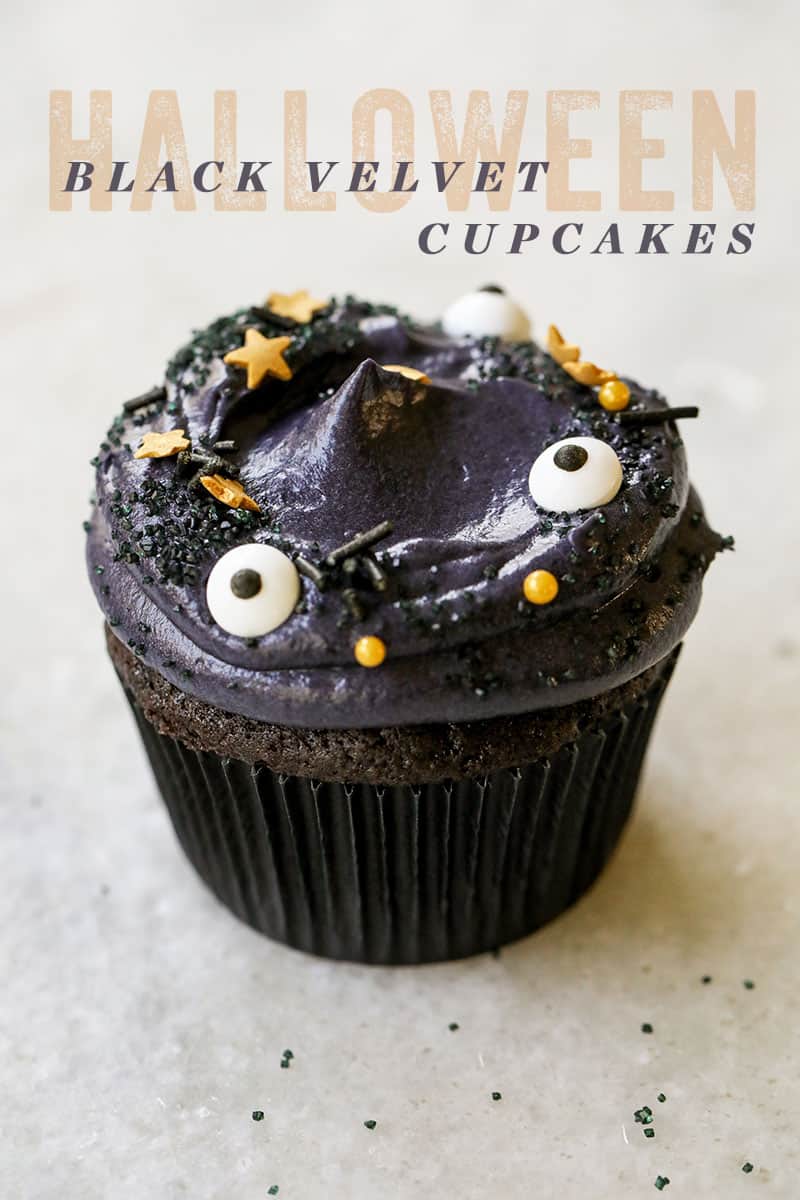 We're excited to share these black velvet cupcakes that are the perfect Halloween cupcakes! They're made using the traditional red velvet cake recipe, but use black food dye instead of red!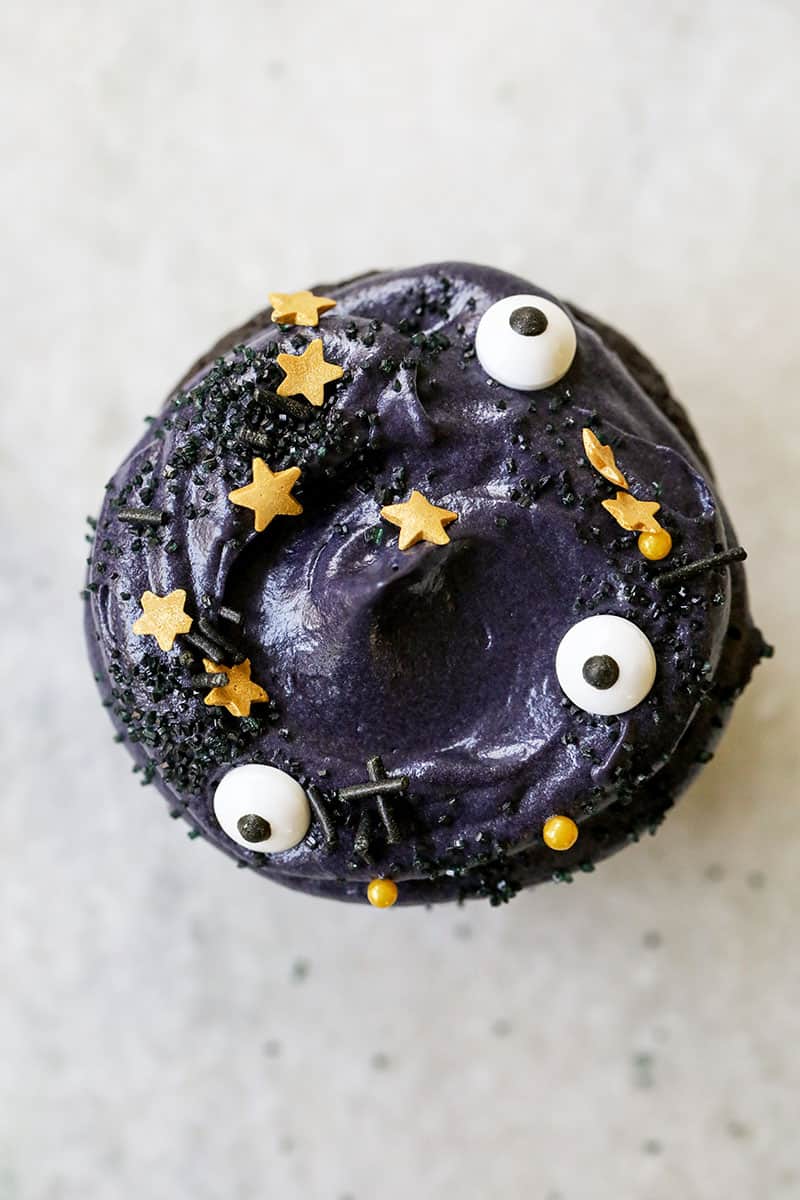 If you're looking for the perfect Halloween cupcakes, our black velvet cupcakes are not only charmingly spooky but also taste great!
They're homemade and topped with a creamy, whipped cream cheese frosting, just like a classic red velvet cake, but black! We added black food coloring to give it a deep color.
Yes, your mouth will turn black for a minute, but that's part of the Halloween fun! Serve these at a Halloween party for kids or adults. We served them at our Trick or Treats Halloween Bar, and they're always a hit! I just love Halloween parties!!
How to Make Black Velvet Halloween Cupcakes
Supplies
Stand Alone Mixer or an Electric Hand Held Mixer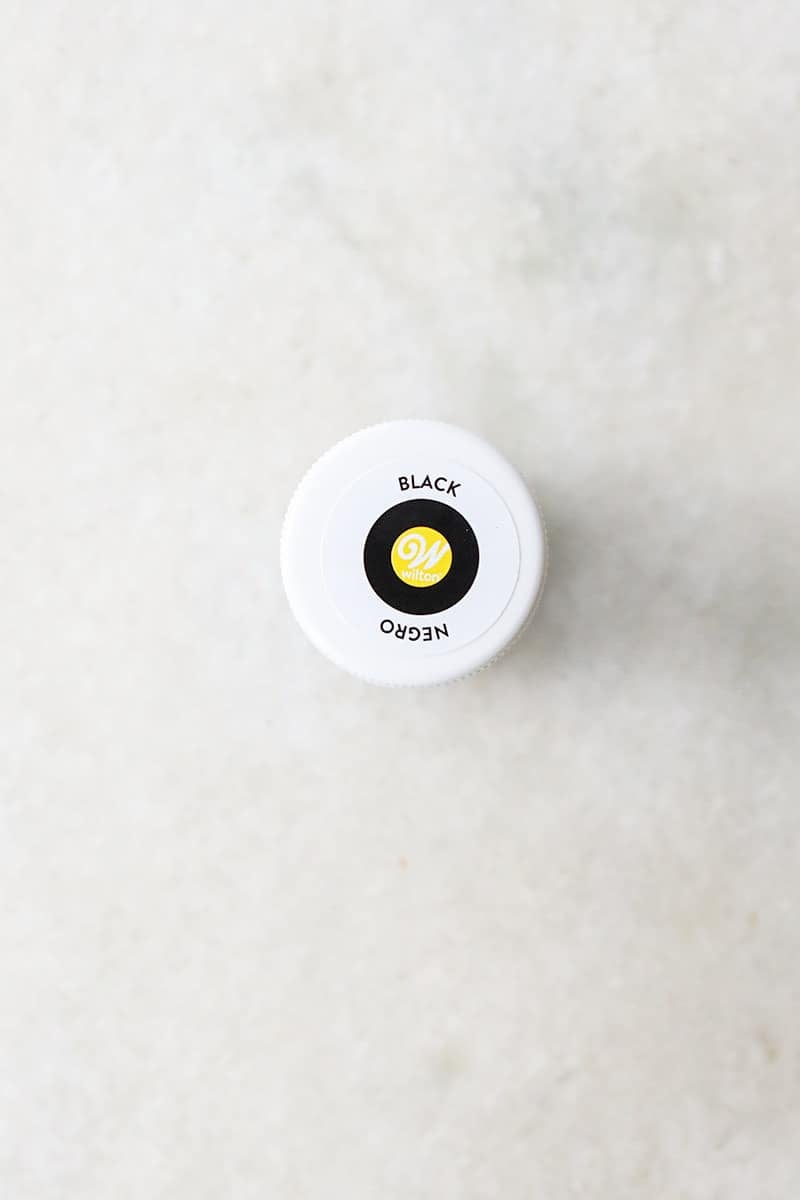 Ingredients
Cake Flour – a low protein flour that's milled into a fine consistency.
Unsweetened Cocoa Powder – adds a deep chocolate flavor
Sugar – Granulated sugar is used as a sweetener
Baking Powder & Baking Soda – These ingredients help the bread rise, and if you want your recipe to turn out well, you should know the difference between the two.
Salt – gives a binding or strengthening effect on gluten and thereby adds strength to any flour
Buttermilk – adds a distinctive tang to pancakes and baked goods.
Eggs – helps thicken and emulsify sauces and custards, add moisture to cakes and other baked goods, and can even act as glue or glaze.
Vegetable Oil – adds moisture, richness, and tenderness
Vinegar – Acidic vinegar balances and contrasts with fatty oil
Vanilla Extract – a stronger, liquid form of vanilla flavoring and is often used to flavor brownies, cookies, and various cakes.
Cream Cheese – a soft, unripened, and slightly acid-tasting cheese with a mild diacetyl flavor
Butter – to give richness, tenderness, and structure to cookies, cakes, pies, and pastries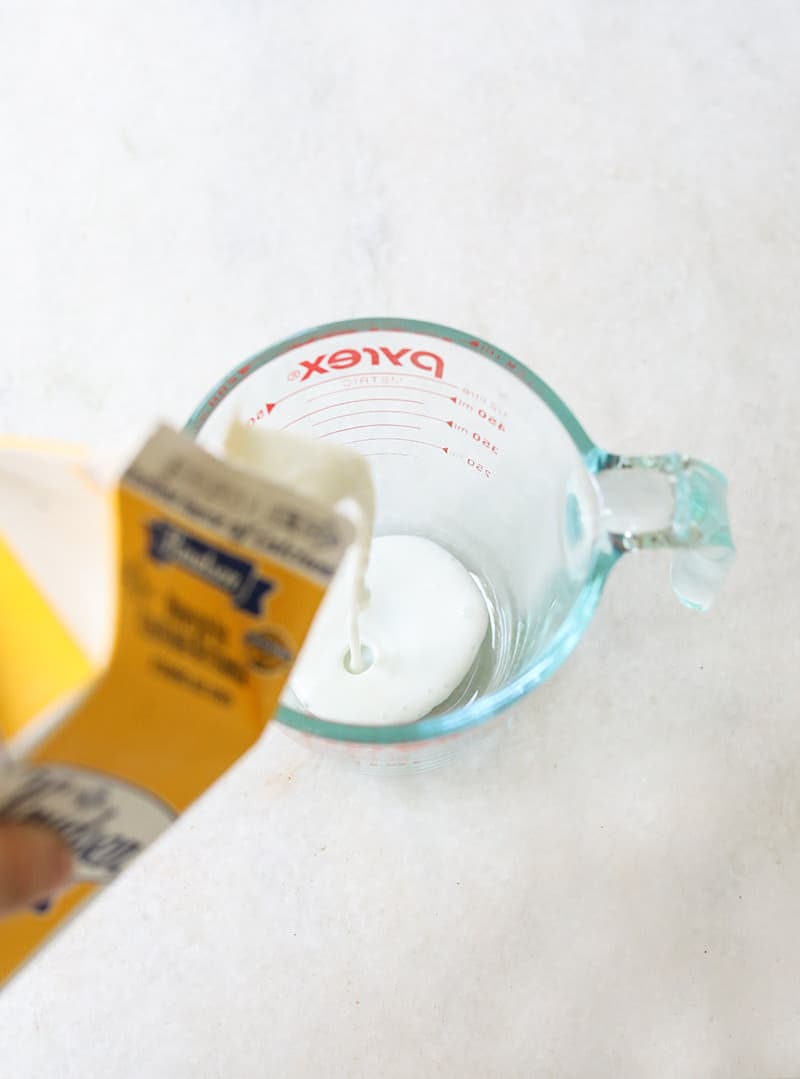 Directions
For cake recipes, it's best to alter the dry and wet ingredients. The best way to begin is to measure out all of the liquid ingredients in one tall measuring cup and then all of the dry ingredients (everything but the sugar) in a bowl.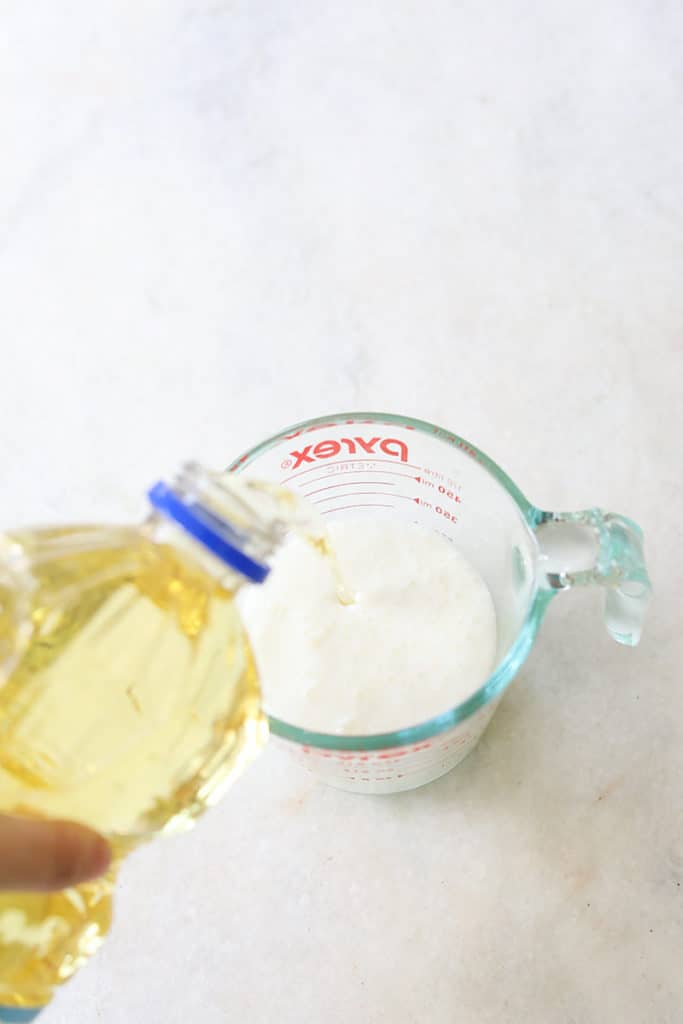 Whisk the buttermilk, eggs, oil, vinegar, and vanilla.
In another bowl, add all of the dry ingredients besides sugar since that will be mixed with the butter.
In an electric mixer with the paddle attachment, beat butter and sugar on high. Make sure the butter is always room temp and soft.
Reduce the speed and add 1/3 of the buttermilk mixture.
Add in the flour mixture and alter like this in 3 additions. Liquid, dry, liquid, dry, liquid dry.
Scrape down the bowl between.
Add in the black food coloring.
Scoop the cupcake batter 2/3 of the way full into prepared cupcake tins and bake in a preheated 350-degree oven for 15 minutes OR more, depending on your oven and location.
Let the cupcakes cool, and make the cream cheese frosting, yum!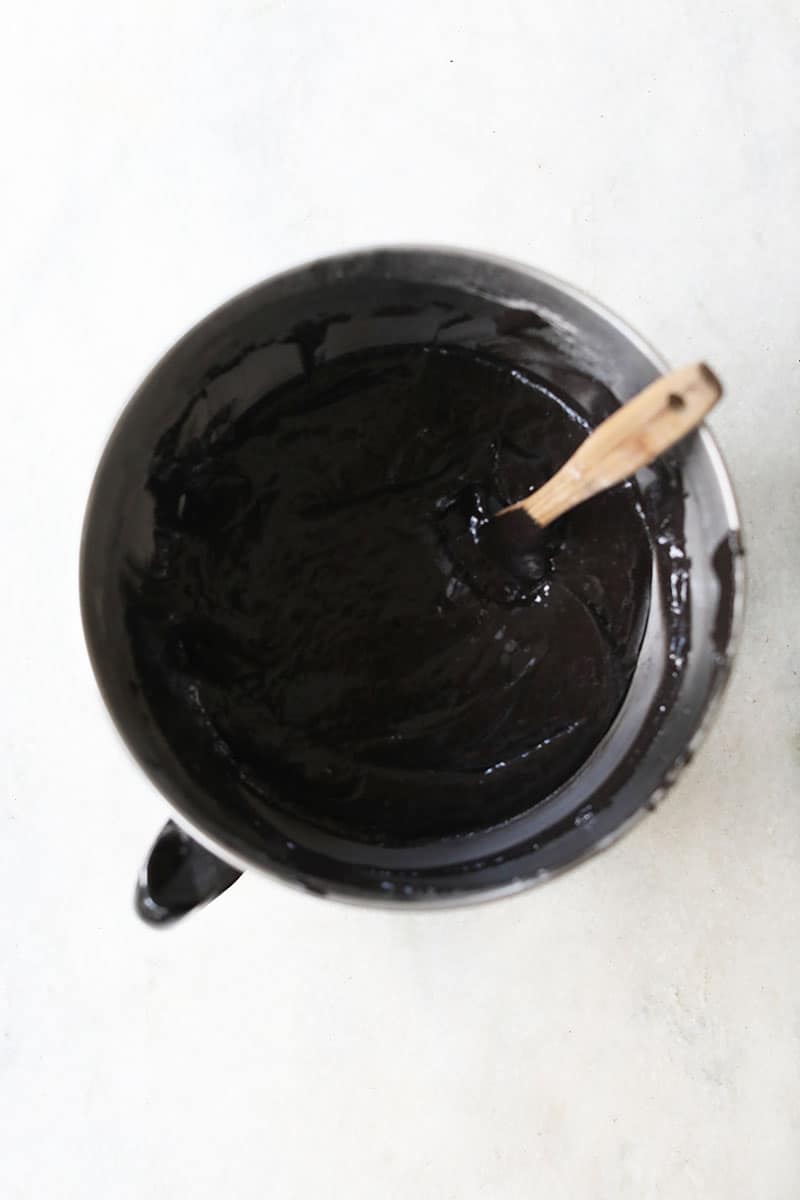 How do you make perfect size cupcakes?
Use a cookie dough scooper to scoop in the batter. Fill the liners 2/3 of the way full, so they have room to rise.
Try not to drip batter all over the pan and or over the cupcake liners. Tap the tin 2 times on the table before baking.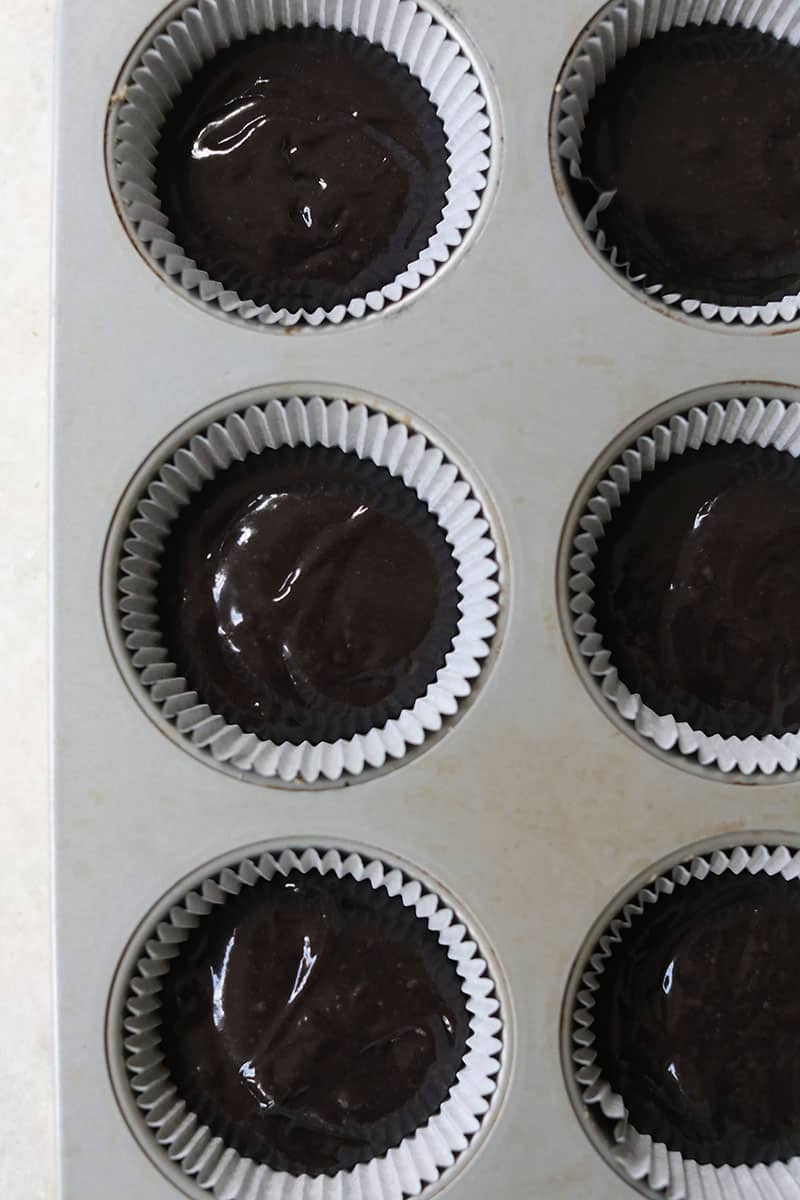 How long does it take to bake cupcakes at 350 degrees?
It takes about 15 to 20 minutes to bake a dozen cupcakes at 350 degrees. This will depend on your oven and location. Set the timer for 15 minutes to check on the cupcakes, then add more time accordingly.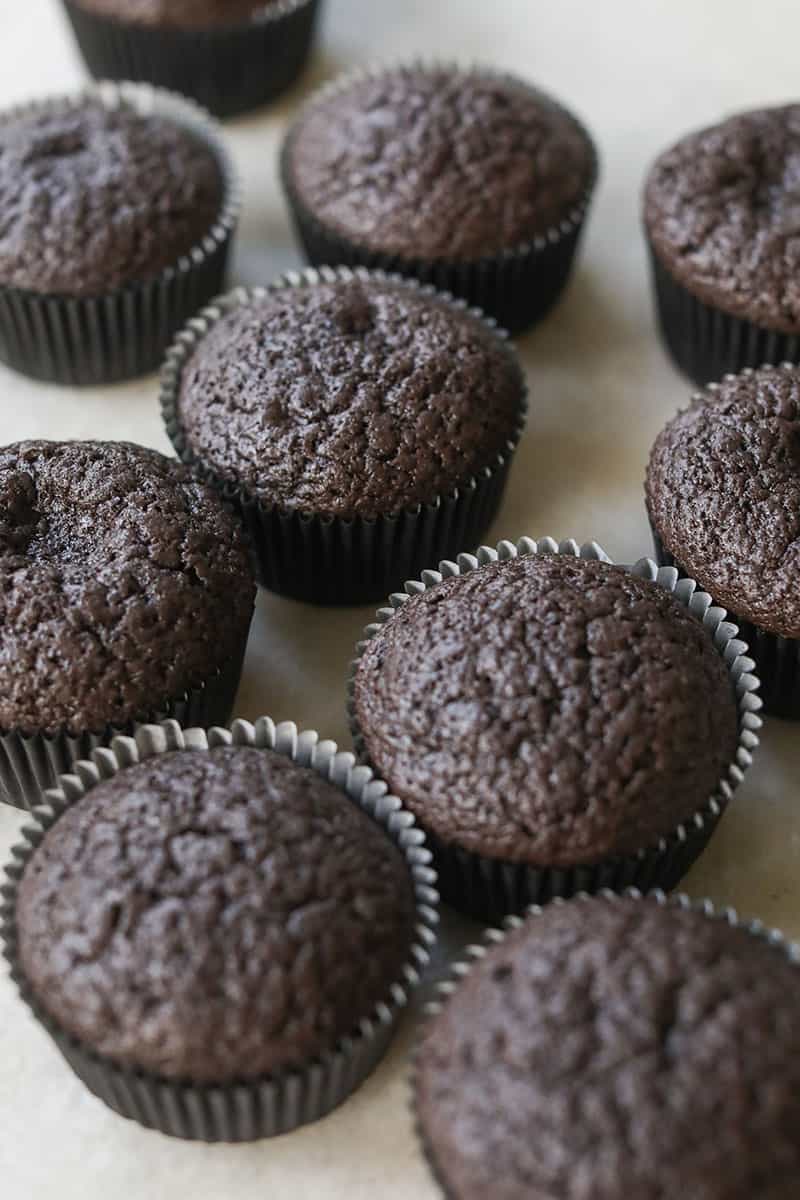 Cream Cheese Frosting
These cupcakes are topped with cream cheese frosting dyed black! It's a classic whipped cream cheese frosting recipe that goes perfectly with black velvet cupcakes.
How to Frost a Cupcake with a Piping Bag
Since these cupcakes are very easy to frost and there are no special designs, like flowers, etc., there is really no need to add a tip to the piping bag. Instead, let's make this easy!
Fill a piping bag with frosting, then cut about 1/2″ to 1″ off of the bottom of the bag. That makes a nice size hole to pipe frosting onto the cupcakes.
Twist the top opening of the bag closed and, using your hand, press down on the top of the piping bag, holding it closed so the frosting doesn't come out the top, and pipe frosting from the outer edge of the cupcake to the center.
Cream cheese frosting can be very creamy; if you need to firm it up, place the piping bag in the refrigerator until it's a little more firm.
Give the cupcakes a little swoop using the back of a spoon to lightly press down on the frosting.
How to Decorate Easy Halloween Cupcakes
Add sprinkles! It's the easiest way to decorate cupcakes. The eyes and pretty gold sprinkles are fun. You can also use green sprinkles and bone sprinkles too.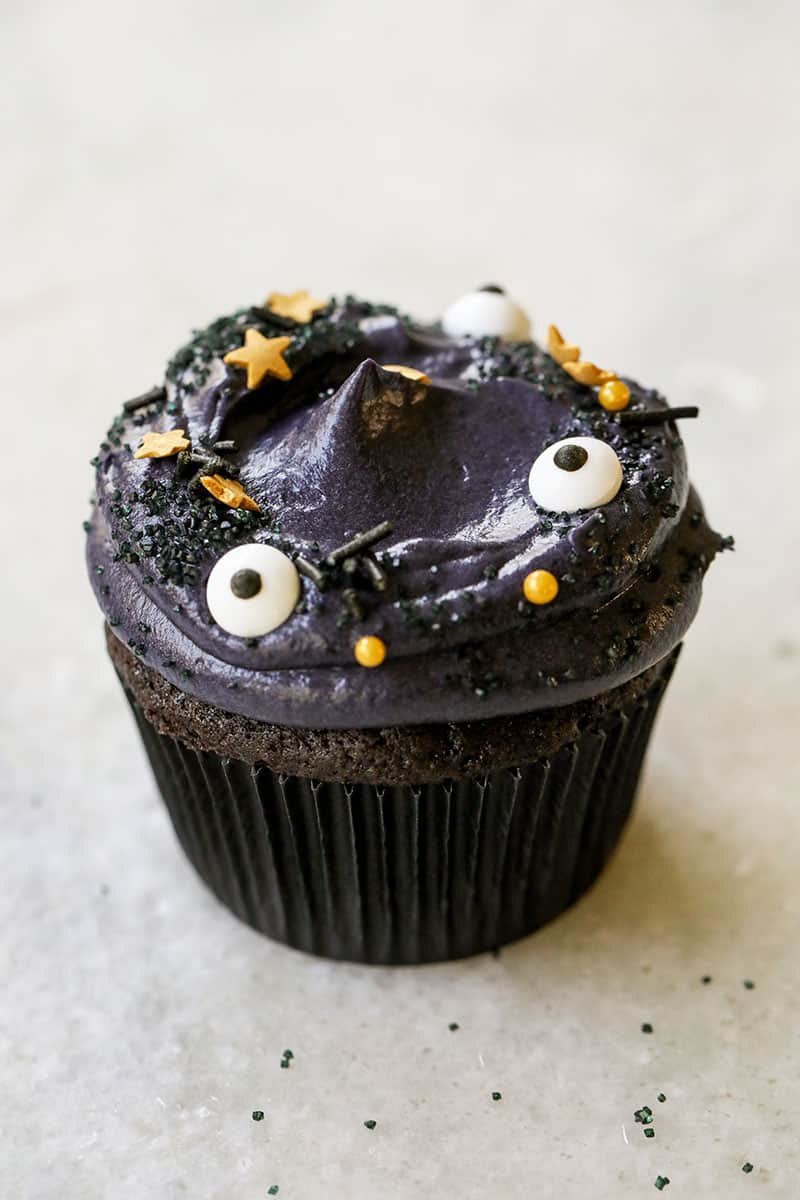 Tips for Making Cupcakes
Do not over-mix once the flour is in. The mixer should be on a high to beat butter and sugar and then low for everything else, so it slowly mixes the cupcake batter.
Scrape down the sides and bottom of the bowl.
Add in more food dye if the color is not your desired color.
Use a cookie scooper to scoop the batter into a prepared cupcake tin and fill it 2/3 full.
Always preheat the oven so the leaven can activate quickly.
Always set the timer when cooking for less time to check on the cupcakes. You can always add more time, but you can't go back once overcooked. Cooking time depends on oven temperatures, brands, and even your location!
The cupcake is done when they've risen, and the middle isn't jiggly. A toothpick can come out semi-clean. I don't like it to come out fully clean as I don't want the cupcakes to be overcooked.
How to Store Halloween Cupcakes
The best option is to store cupcakes in an airtight container. Several cupcake carries are perfect for storing too. Check out our guide on how to store cupcakes for more information!
More Halloween Cupcakes and Desserts
Dragon Fruit Chocolate Cupcakes
Brown Butter Mummy Rice Krispie Treats
Halloween Pumpkin Cupcakes by Just A Taste
Eyeball Cupcakes for Halloween by Powered by Mom
Let us know if you make these fun black velvet Halloween cupcakes! Leave a comment and review below! You can also tag @sugarnadcharm on all of our social channels!
You can also FOLLOW US on FACEBOOK, INSTAGRAM, and PINTEREST to see more delicious recipes, cocktails, desserts, and parties!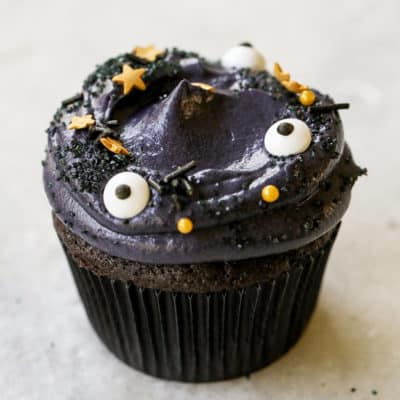 Black Velvet Cupcakes
A twist on the classic red velevet cake, these cucpakes are made with black food coloring, topped with a whipped cream cheese frosting and decorated for Halloween!
Print
Pin
Rate
Ingredients
Black Velvet Cupcakes
8

tbsp

butter

,

room temperature and soft

1 1/2

cups

granulated sugar

2 1/4

cup

cake flour

,

this is different from all-purpose flour so make sure you use cake flour.

1

tsp

baking powder

1

tsp

baking soda

1

tsp

salt

1/4

cup

unsweetened cocoa powder

1/2

cup

vegetable oil

1

cup

buttermilk

2

large

eggs

1

tsp

white distilled vinegar

1

tsp

vanilla extract

2

tbsp

black food coloring

,

or more!
Cream Cheese Frosting
16

tbsp

unslted butter

,

sofetned and cut into chunks. MUST be soft.

4

cups

powdered sugar

1

pound

cream cheese

,

softened MUST be soft

1 1/2

teaspoon

vanilla extract

3

tbsp

black food coloring

,

more if needed
Instructions
Black Velvet Cupcakes
Preheat the oven to 350 degrees

Whisk together buttermilk, eggs, vegetable oil, vinegar and vanilla in a tall liquid measuring cup, set aside.

In another bowl combine the flour, salt and baking soda, baking powder, cocoa powder set aside.

With an electric mixer and a paddle attachment, beat the butter and sugar on medium high.

Reduce speed and then add the buttermilk mixture and flour in 3 additions, alternating.

Add black food coloring and beat on low until everything is incorporated.

Scoop into prepared cupcake tins 2/3 of the way full.

Bake for 12 to 15 minutes. Check on them after 12 minutes, add more time if needed.
Black Velvet Whipped Cream Cheese Frosting
With an electric mixer, beat the butter and sugar on medium speed until whipped about 2 minutes.

Add in the cream cheese and beat on high. Scrape the sides and bottom of the bowl.

Add in the food coloring one tablespoon at a time and continue until you get the color you want.

Add the vanilla extract and continue to beat until the frosting is light and fluffy.

Add to a piping bag and frost the top of each cooled cupcake.
Nutrition
Calories:
429
kcal
|
Carbohydrates:
57
g
|
Protein:
5
g
|
Fat:
21
g
|
Saturated Fat:
14
g
|
Cholesterol:
63
mg
|
Sodium:
349
mg
|
Potassium:
122
mg
|
Fiber:
1
g
|
Sugar:
44
g
|
Vitamin A:
548
IU
|
Calcium:
61
mg
|
Iron:
1
mg