DIY pumpkin ice cream cones! These are easy and adorable ways to decorate pumpkins. These are perfect for kids with no carving required!
Friday night we're having family, friends and their kids over for an evening of pumpkin decorating! We won't be carving pumpkins since the kids are still too little, so I wanted to create a few fun projects they could do in conjunction with putting stickers and silly masks on their pumpkins.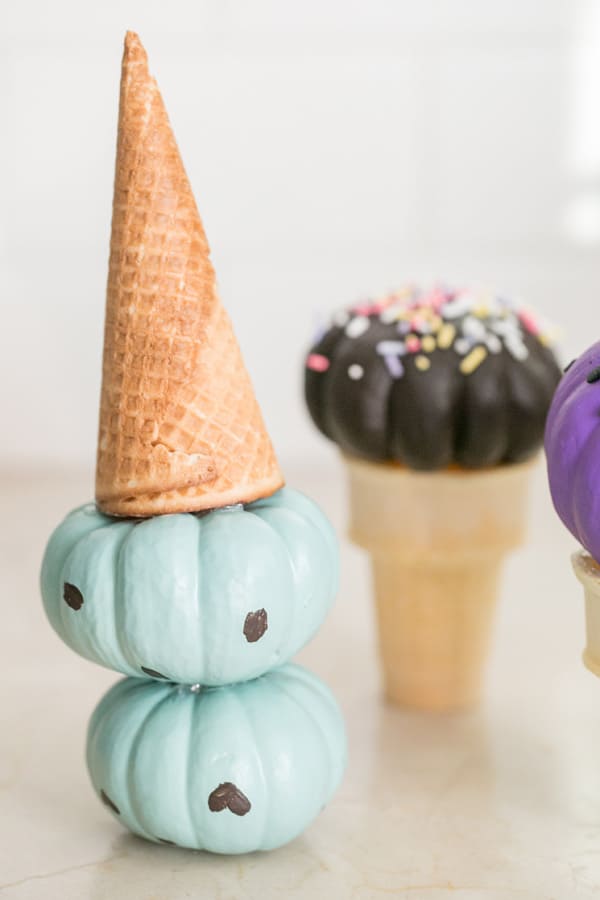 I was thinking of ideas that kids would love and I thought… ice cream! The tiny white pumpkins are the perfect canvas for creating ice cream cones out of pumpkins! Tipped upside down they're adorable Halloween decor.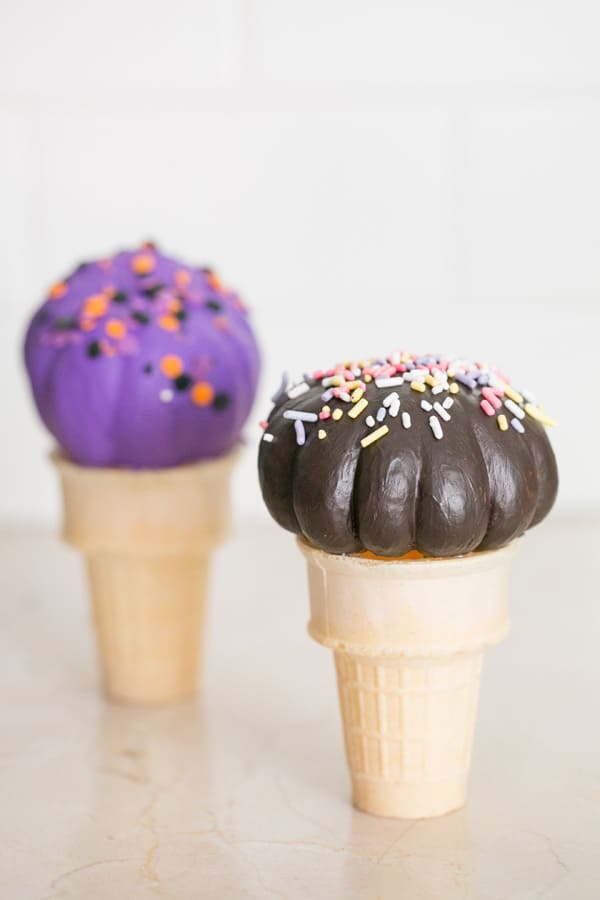 Romeo was jumping for joy when I showed him how to make a pumpkin ice cream cone! It does require hot-glue, so that's obviously something an adult should do. But kids, big and small, will be elated with how cool it is to make these adorable pumpkin ice cream cones!
DIY Pumpkin Ice Cream Cones
Supplies
Mini white pumpkins
Different colored paints, I used standard acrylic paint or "tool paint"
Sugar cones and cake cones
Hot-glue gun
Sprinkles for decorating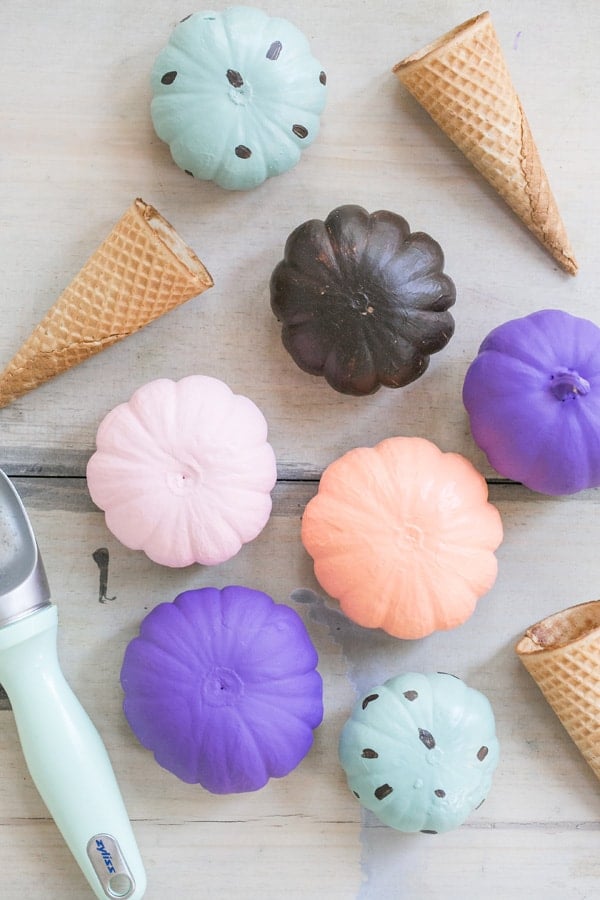 Time needed: 1 hour
Directions for Making Pumpkin Ice Cream Cones
Paint

Paint the pumpkins and let them dry. Use a hairdryer if you need them to dry quicker.

Add Sprinkles

If you're going to add sprinkles, add them to the pumpkin when the paint is wet.

Glue

Once the pumpkins dry, glue them to the ice cream cones using hot glue.
Please note – if you're making these with kids, let them do the painting and you do the gluing!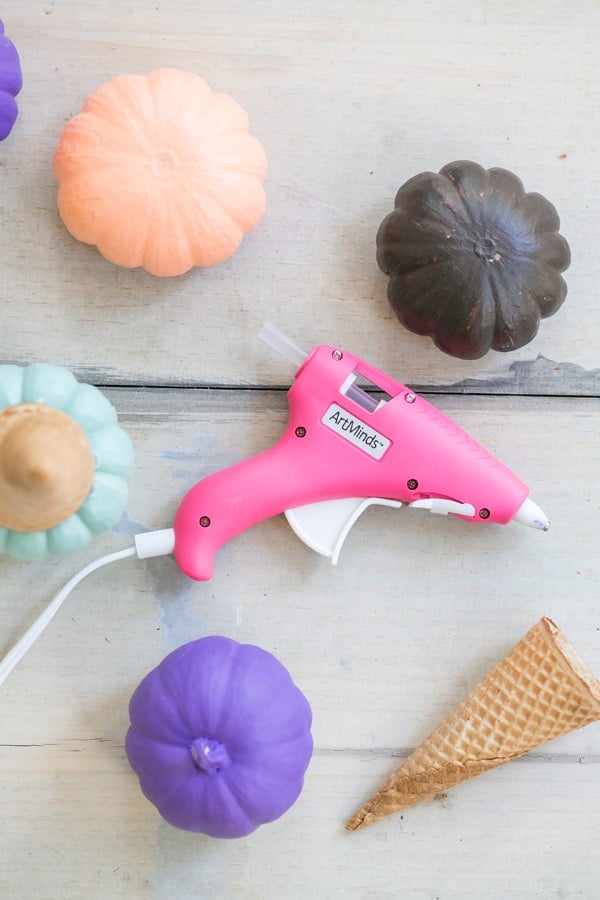 And just like that you have the cutest ice cream cone pumpkins!
The sprinkles are just too adorable!
More Halloween Ideas You'll Love
Leave a comment below and let us know if you make these adorable painted pumpkins! Such a great idea for the kiddos in your life!
You can also FOLLOW US on FACEBOOK, INSTAGRAM, and PINTEREST to see more delicious recipes, cocktails, desserts, and parties!