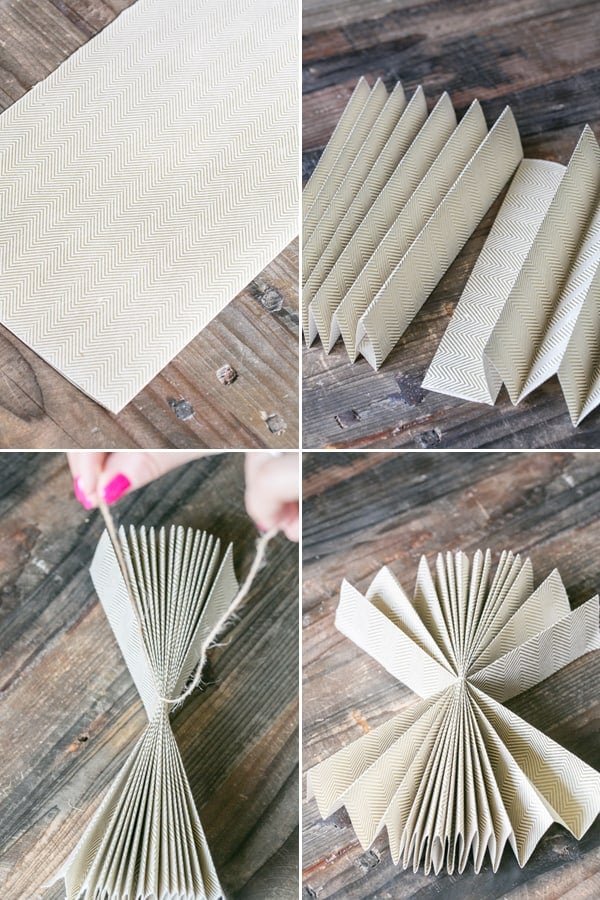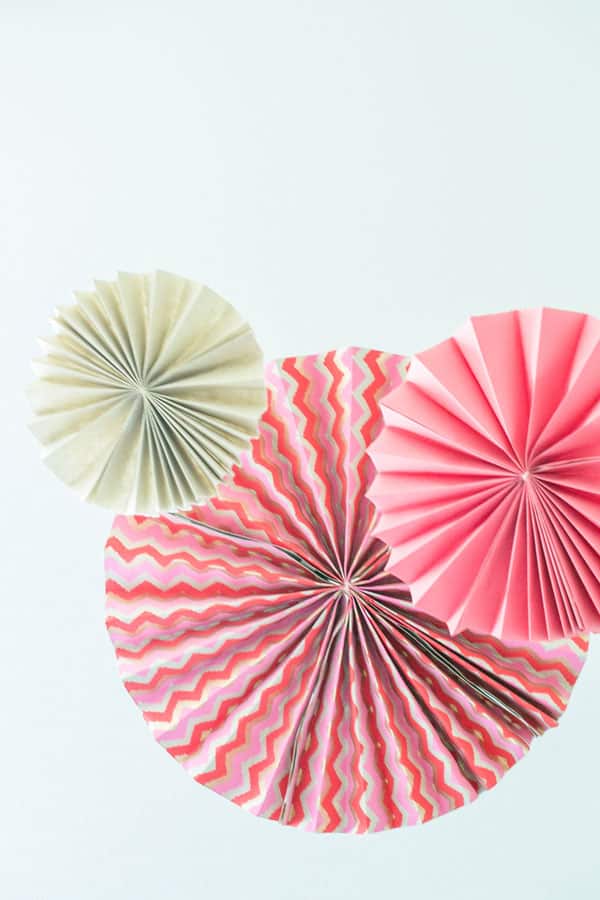 I was inspired to make these after visiting my local Paper Source Shop and they had about 50 of them in the window display. I asked if I could buy a few and they told me, you can make them yourself! What?! I was extremely excited to find out they were a DIY! So I bought a few sheets of rectangular paper and went home to make my own. They're actually pretty easy to make and you can do different sizes, colors, and patterns to match the theme of your party. I love the way they look hung up with clear string at different positions and heights. They're pretty charming and would make a beautiful backdrop for any event!!
Supplies:
Rectangular sheets of paper. 2 large for a big fan. You can decide how large you want it, just make sure you have two rectangular shapes that are the exact same size.
Twine, Tape, Scissors, Clear String and a Hole Punch.
1. Accordion fold both sheets of paper. Make sure the side you're using (colored side) is folded down. So it starts and ends that way.
2. Do this to both papers.
3. Tie them together in the middle with twine.
4. Fan the paper out and tape the sides together to create a circle.
5. Punch a hole in the top and tie a clear string to hang the paper fans.