Last week Zan and I escaped to New Orleans for a few days. After hearing it has some of the best food, amazing jazz bars, baby alligators that you can hold and it's Britney Spear's home state, I knew I had to go.
We got some delicious recommendations for restaurants from ex-New Orleaners, Food & Wine, Bon Appetit and the Tabasco team. We were only there for a few nights and unfortunately we could only eat so much!! We didn't make every place on our list, but the places we did go lived up to every expectation!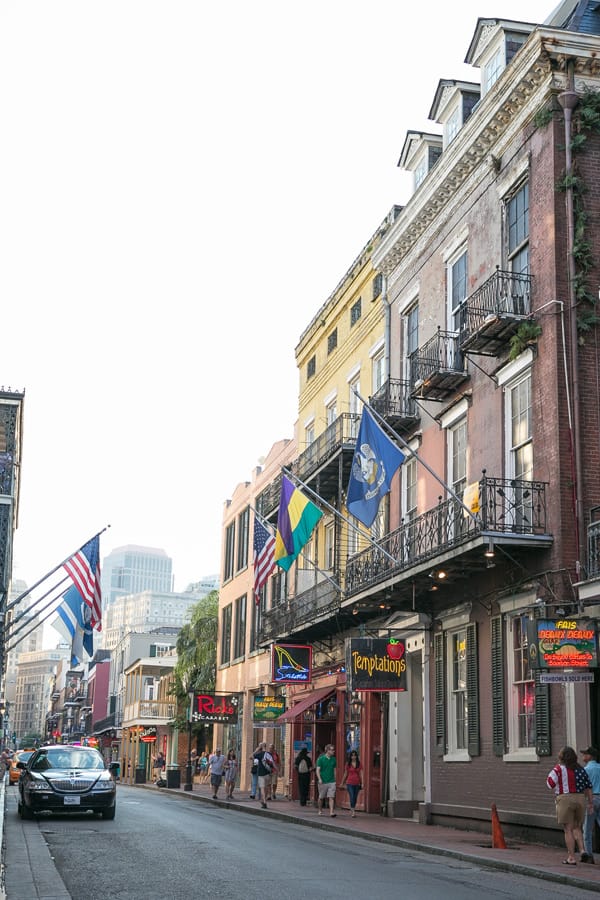 Southern food, Southern hospitality and some darn good Southern cocktails… does it get any better? I will say I gained about 7 pounds in 2 days indulging in gumbo, jumbalaya and those dang daiquiris that are sold on every corner! They come in just about every flavor you can imagine AND you can walk around the city with drinks in hand!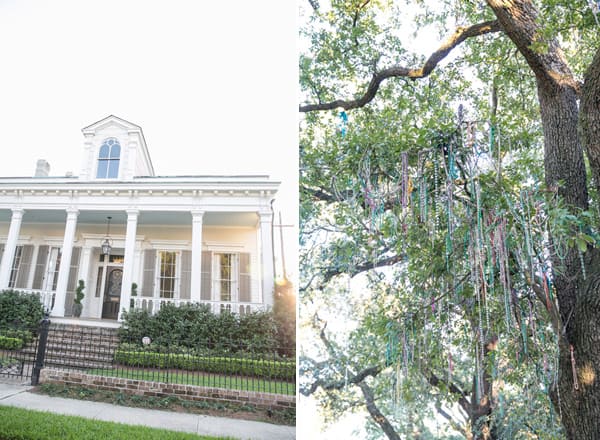 We didn't fly to New Orleans just to eat if that's what you're thinking… we visited the country side, took a boat ride on the Bayou and swam with alligators. Totally kidding – we just oohed and ahhed over them. We did hold a baby alligator and fell in love. Such a tease though, because I know if that tape was off her mouth she would be happy to eat a finger, but because she was taped, she just chilled and pretended like she was the sweetest thing in the swamp!
Oh and let's talk about the music. I have to say New Orleans has some crazy talented musicians. You can hear some of the best jazz music while taking a stroll down the street. The street performers are all ages, even high school kids who blew us away with their talent!
Every night we would pick a bar to hang in, grab a table and wait for the music to start. Such a unique experience unlike any other city! Zan thought it was like the charm of Charleston meets the music vibe of Nashville meets the partying of Vegas. haha Oh and if you're ever there take a bike taxi, it was so much fun! Here's a breakdown of what we did.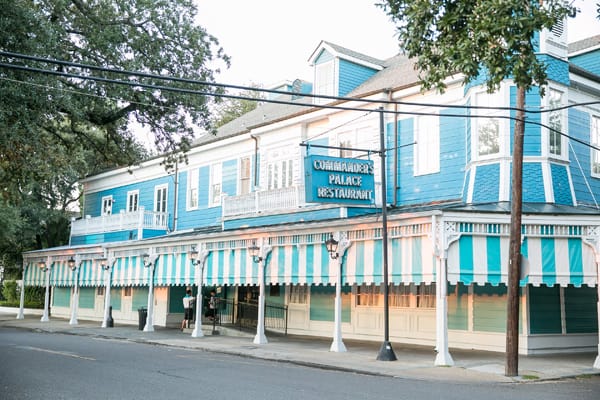 Where We Ate:
Cochon – Just plain amazing.
Commander's Palace – Best service and incredible food.
Acme Oyster House – Best oysters and soft shell crab!!
Domenica – This place was good, except for the blah service at the bar and the fact that I felt like I was in LA (the city ; )) which isn't how I like to travel!
Cafe Du Munde – Still dreaming of the beignets. They only sell beignets covered in enormous mounds of powdered sugar and coffee… it's really the best!
Bars:
Arnaud's French 75th – This famous bar is a must. They serve up classic cocktails and the bartender, Chris Hannah is one of the best mixologists around!
The Old Absinthe House – This old NOLA staple has incredible rum punch!
The Spotted Cat – A fun, little music bar.
Drinks on the front porch at the Columns Hotel.
Neighborhoods we visited:
The Garden District has some of the most beautiful Southern homes, it's full of color and tons of charm. We grabbed a drink on the front porch of the Columns Hotel, then walked through the Garden District to dinner at Commander's Palace.
Faubourg Marigny/Frenchman Street. It's hip and has really cool jazz bars. It's not as crazy at the French Quarter.
Magazine Street was really great for shopping! We picked up some awesome decor accents for our house at AKA Stella Gray.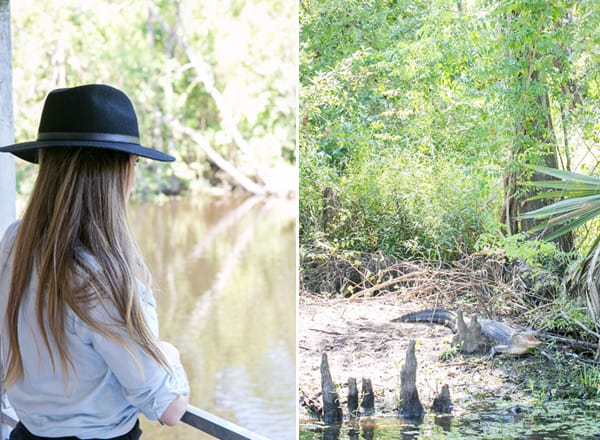 French Quarter: I wouldn't recommend staying in the French Quarter because it's extremely loud! We stayed about a mile away and just walked there when we needed too. There are great bars and daiquiri shops on every corner and some yummy restaurants! It's absolutely the craziest place I have ever been to on a Friday night though… be prepared!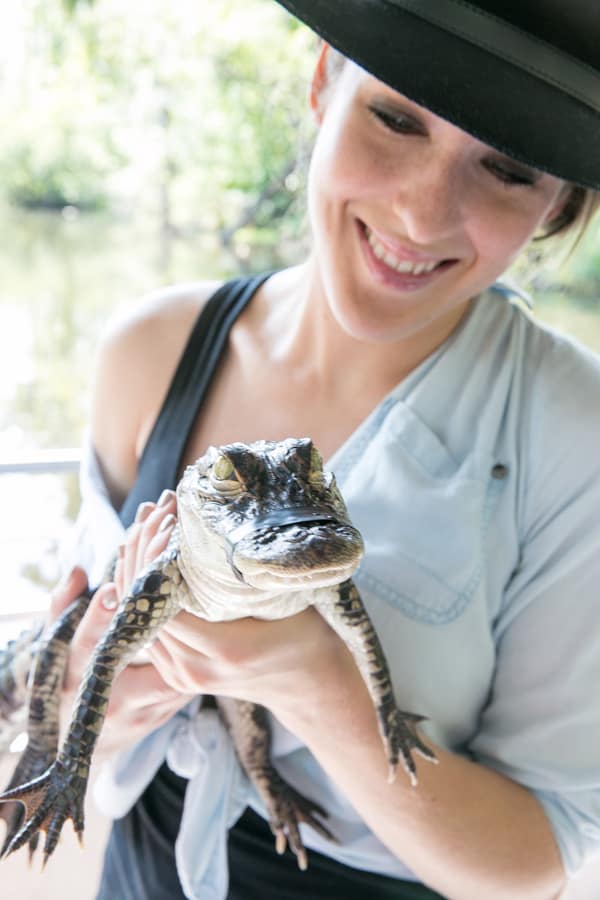 More Posts You'll Love
Traditional New Orleans Beignets Recipe
The film is by Zan Passante
The song is When You're Smiling by Louis Prima. © 1991 Capital Records. It's one of our favorites!