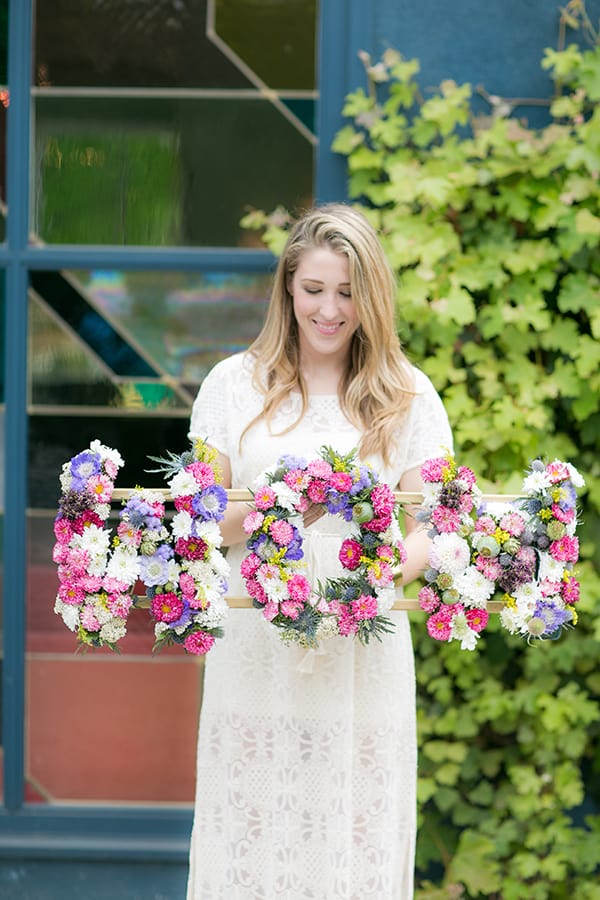 Last week I had the pleasure of hosting an incredible event for International Delight, held at the stunning Fig House in Los Angeles. I invited friends and influencers to join us for an afternoon of cocktails, appetizers, crafts and pampering, all focused around International Delight's #IDelightin10 campaign.
We created a fun and interactive event by setting up unique stations that incorporated the "recharge in 10" minutes theme. Olive & June were pampering guests with 10-minute manicures while Drybar was having a blast creating a plethora of beautiful braids, including a lot of fishtails!
We had White Fig Designs there, teaching guests how to design their own floral arrangements. We also set up a make-your-own marble coaster station, which was a blast! Everyone was walking around with freshly painted nails, pretty braids, and cocktails in hand!
We were thrilled to have roomforty serving up fresh and gorgeous appetizers… almost too pretty to eat!! And at the bar, guests had their choice of InDelight's delicious Iced Chais and Mocha Coffees, as well as spiked punches to go with our colorful, modern theme.
It really was the ultimate social gathering and I absolutely adored having my friends diving into each station, while they took a few hours out of their busy schedules to recharge with us! Hopefully these pictures inspire you to throw your own party allowing your guests to delight in 10 minute stations pampering themselves. The concept really seemed to resonate with our friends!
We were also incredibly lucky it was an overcast and beautiful day in LA, so we spent the entire event socializing outside! Thank you to International Delight for sponsoring this fabulous event and to The Fig House, roomforty, White Fig Designs, Madcitizen and all of the vendors who were a part of this fun day! If only it could be a weekly tradition ☺
Photos by Zan Passante