Sharing all the tips and details for hosting a Saint Patrick's Day gathering with a charming bar cart!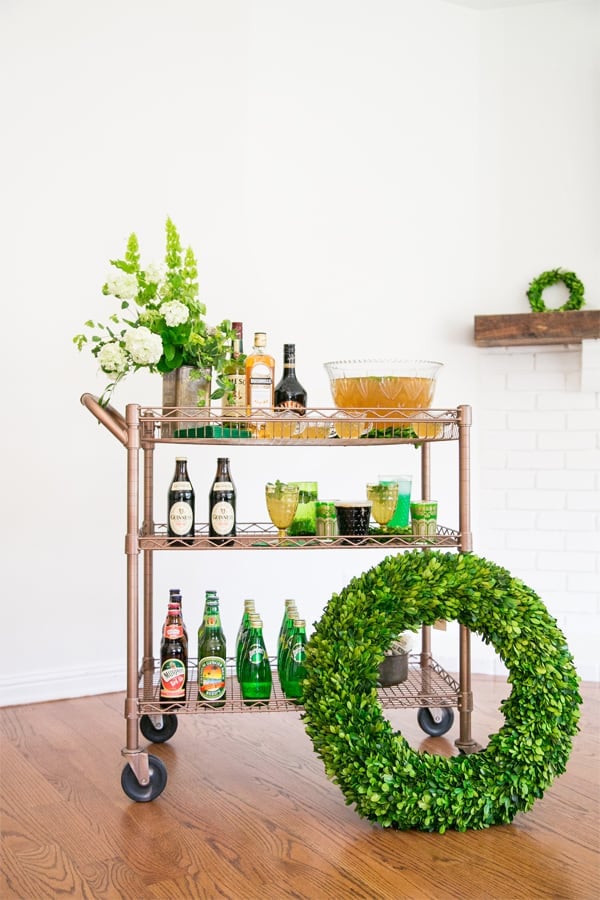 When we were thinking what we should do to celebrate Saint Patrick's Day here on Sugar and Charm, we decided a bar cart would be perfect! Let's face it, here in America, Saint Patrick's Day is just an excuse to wear green and drink.
Most of our friends meet at someone's house before heading to a local Irish pub. So we're sharing a few tips on stocking a classic Saint Patrick's Day bar cart for your pre-game party! Oh and this bar cart is great for parents staying in as well, ha!!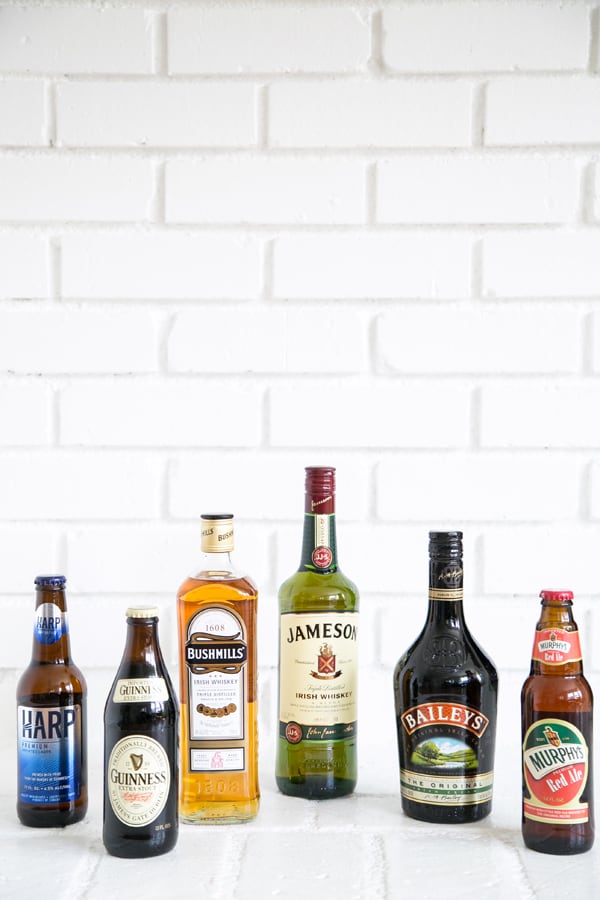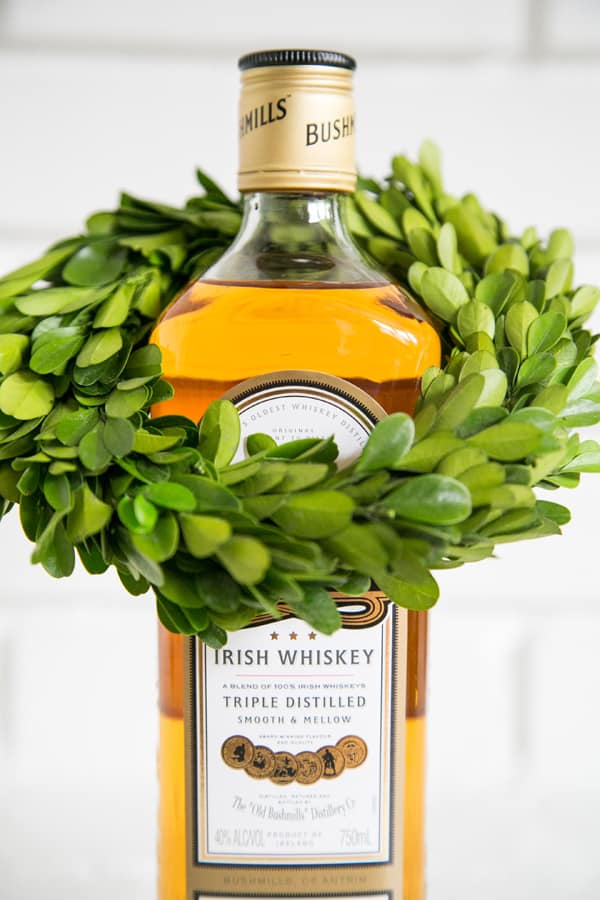 1. Buy a variety of Irish beer and spirits. We went to World Market and chose 3 types of beer and then to BevMo for the Irish Whiskey and Baileys! Some whiskey brands we like are Jameson and Bushmills.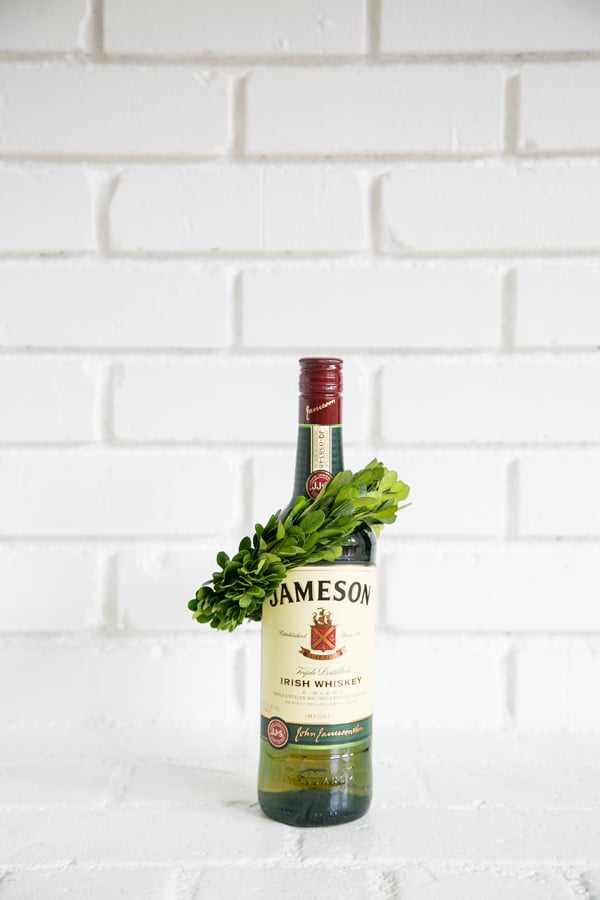 2. Make a whiskey punch to place out for guests who would rather enjoy some whiskey instead of beer and not in a shot form! Our Whiskey Green Tea Punch is super yummy… find the recipe here!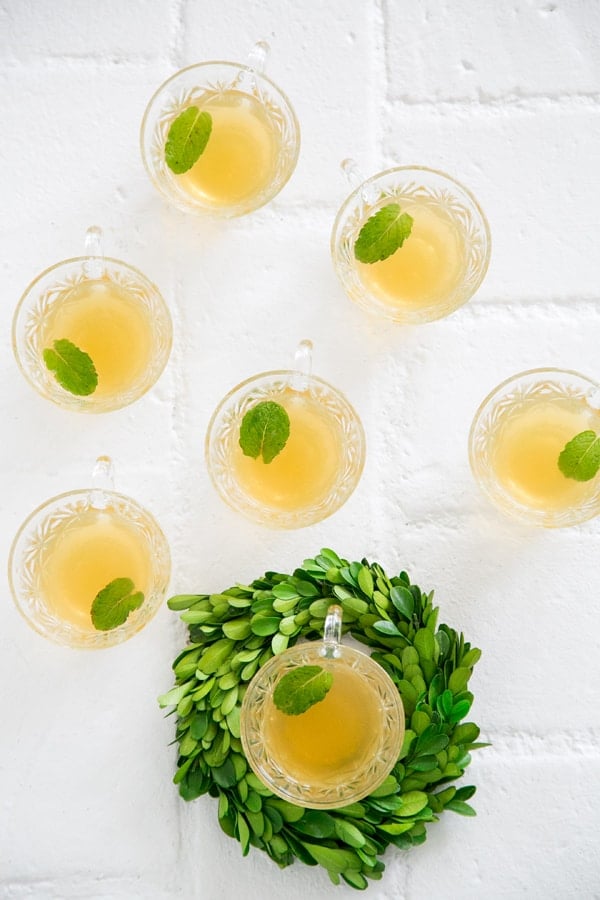 3. Dress the bar with a beautiful green arrangement to add some color. We also used some pretty, green wreaths as well.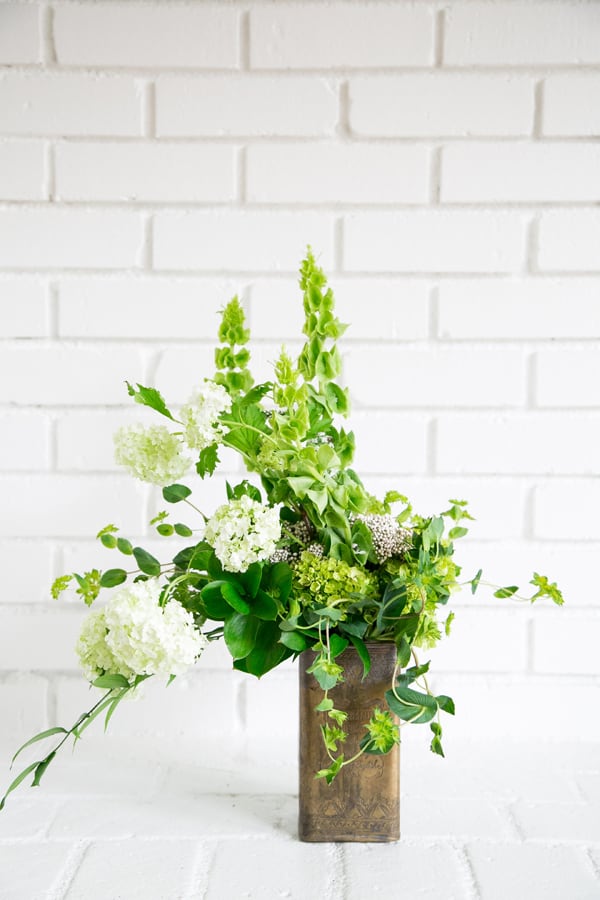 4. Choose a variety of stylish green glassware for your bar cart and don't be afraid to serve beer in them! We love the look of different glasses all within the same color scheme. It adds more fun and texture to the cart!
5. Don't forget the water! Perrier or Pellegrino because the bottles are green, of course!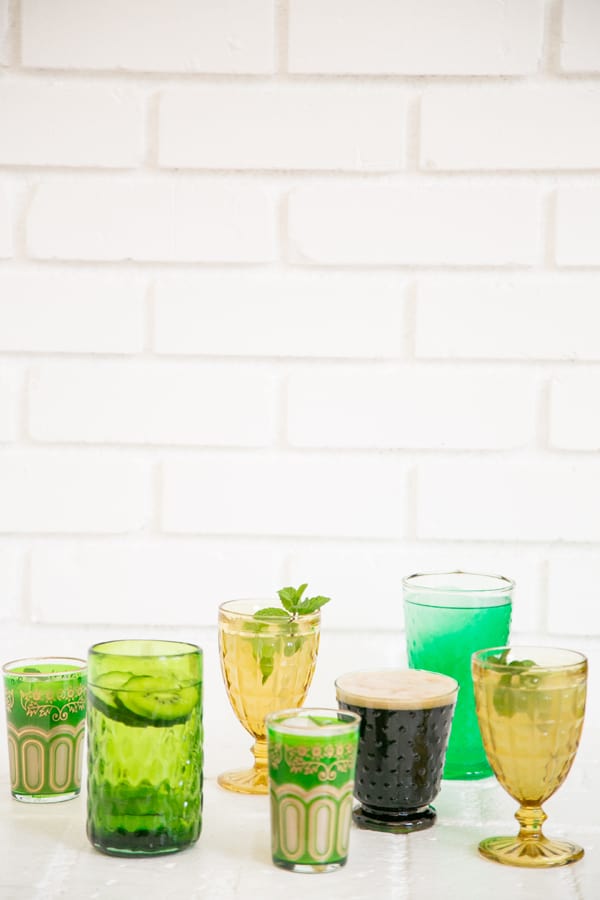 6. Mini bottles of Baileys and Jameson for the walk to the pub and as a souvenir for your partygoers!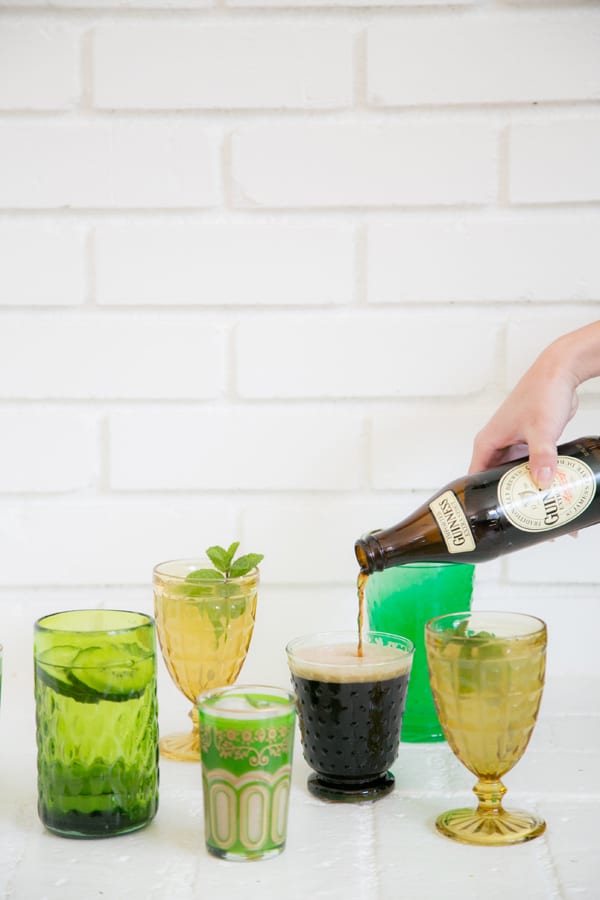 7. Have something green like temporary tattoos on the bar for those guests who "forgot" to wear it. We don't want our friends getting pinched at the bar!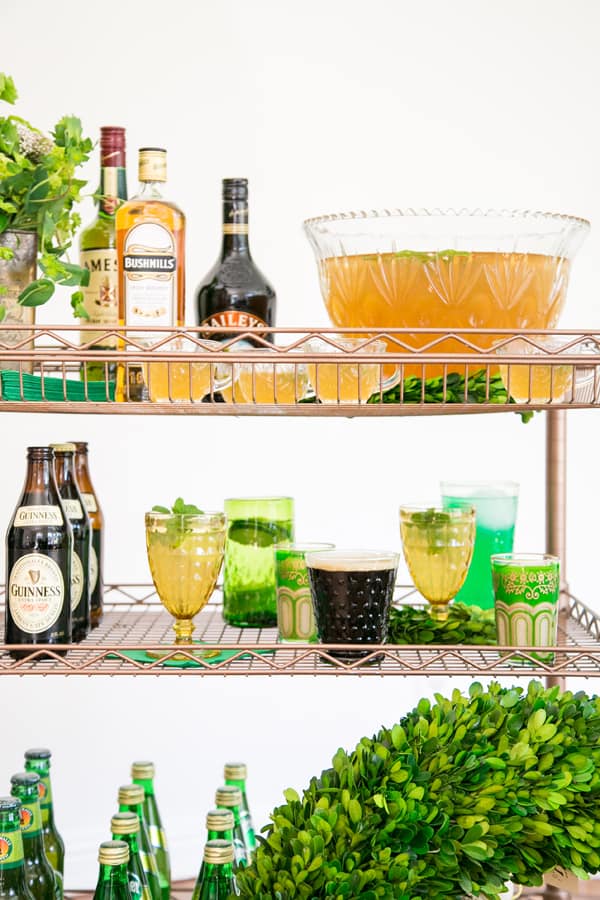 8. If you're wanting to go the extra mile, place out some green olives, pistachios, Irish cheese and other green snack foods for your guests to nibble on.