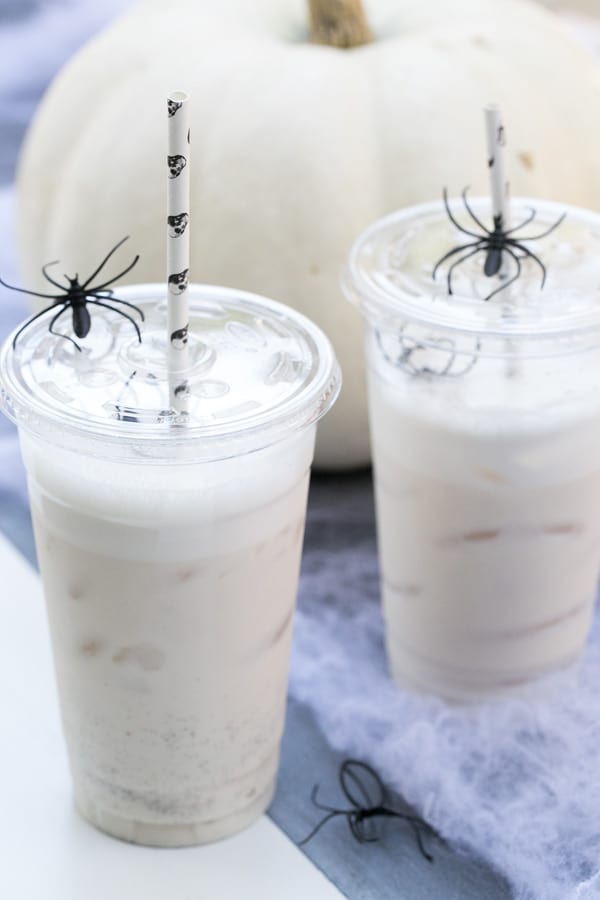 This was my first time making almond milk horchata and it won't be the last! The kids at the Halloween party drank it all up and absolutely loved it. The flavor is richer than store bought almond milk and the texture is so creamy! I added some honey, cinnamon and vanilla to make a healthier version of horchata. Delicious!!
Homemade Almond Milk Horchata
2 cups raw almonds
4 cups water1/4 to 1/2 cup honey (make it as sweet as you'd like)
1 tablespoon cinnamon1 tablespoon vanilla
pinch salt
You'll also need: A lot of cheesecloth, bowls and jars to store the almond milk.
Directions
Soak 2 cups almonds with water in a bowl. Make sure the water covers the almonds. Cover and leave the almonds overnight or for 24 hours. They will get nice and plump!
The next day, strain and rinse the almonds. Set them aside in a bowl.
In a blender combine almonds and 4 cups fresh water. If you're blender is smaller, you can blend separately… 1 cup almonds and 2 cups water. Blend for about 1 to 2 minutes, until the almonds are broken down into fine pieces.
Strain the mixture through a cheesecloth, twist the cloth to get as much milk
as out possible. You can strain 2 more times until the almond milk is completely smooth.
Return the strained milk to a clean blender and add in 1/4 cup honey (more if you want!), vanilla, salt and cinnamon. You can add more salt and cinnamon if you want too. Blend again to incorporate all of the ingredients.
Pour into glass jars and refrigerate for up to 3 days.
And in honor of today being National Vodka Day, check out The Best Homemade Apple Cider Cocktail ever!