We created the most charming baby gift basket to support new mamas and sweet little babies! This gift basket is filled with specially thought out items and one item we think is the most important gift of all. Read to find out!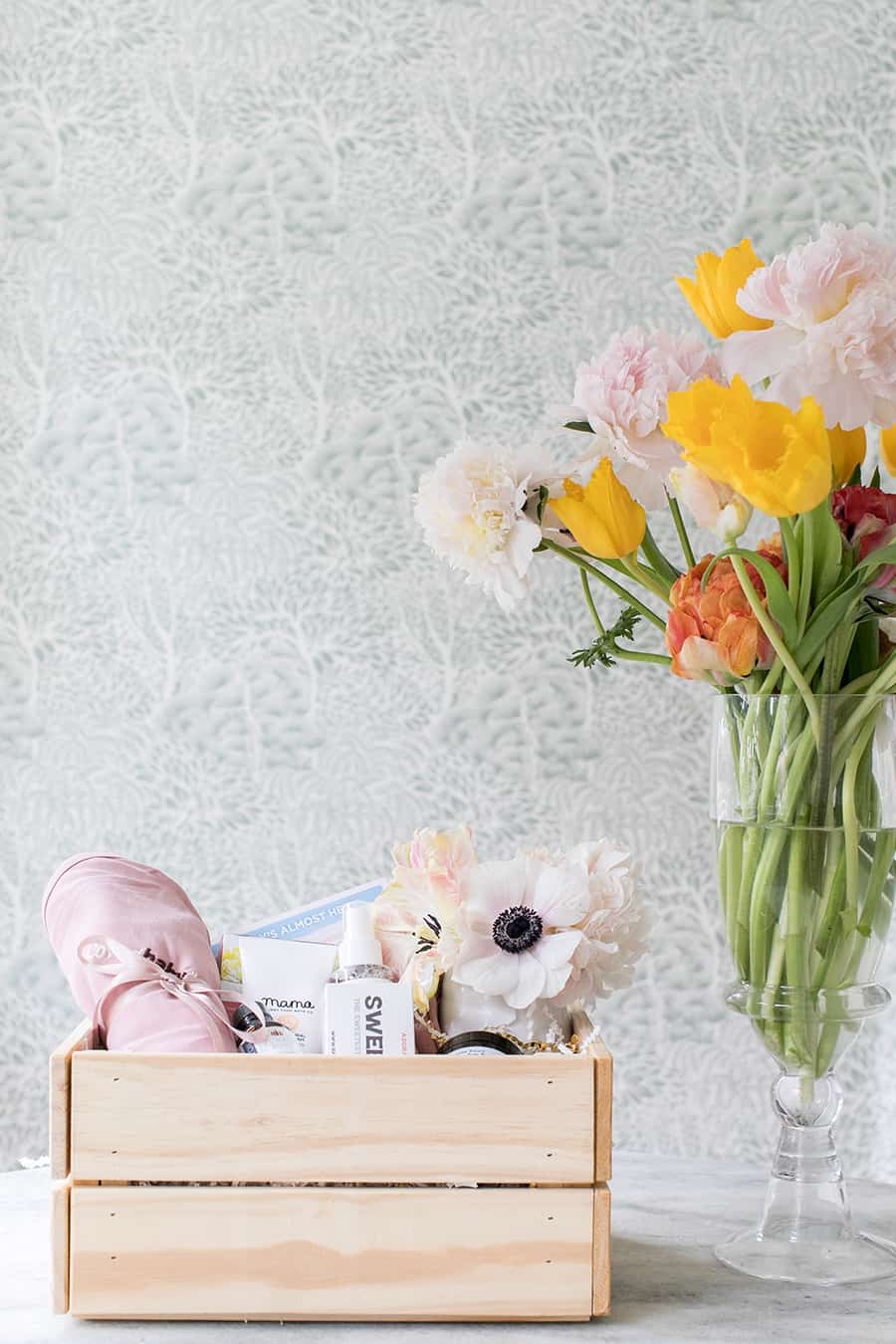 My brother and his wife are adding a baby girl to our family this summer and we couldn't be happier! I've already sent her a fun list of must-have baby and mama items to buy and my favorite baby essentials. There's nothing more exciting than preparing for a baby (except maybe having it arrive!).
I wanted to put together a special gift for Jen and her baby girl. For me, when I brought Monroe home, I created a more spa-like environment with oils, candles, comfortable bedding, and robes.
Creating a Charming Baby Gift Basket
I now tell all of my new mama friends to do the same. To create a peaceful space that you can heal and bond with your new baby. Creating a baby gift basket to help get them started is one of the sweetest gifts you can give!
Here's what to put into your basket….
First, pick out a basket or a wooden box to add all of your items in. Make it something they can use later for toys or diapers.
Organic Sprays and Lotions for Mom
Organic, natural smelling sprays and lotions to keep by their bedside. I incorporated a few favorites from Mama Co.
Also, the Mother's Milk herbal tea and water with electrolytes is a must to add into the gift basket.
Organic Cotton Onesies
The first few months home with Monroe, I kept him in the softest, organic cotton footed onesies. He lived in them, swaddled in cotton blankets.
Buy a special cotton swaddle and outfit that is soft enough to take a newborn baby home from the hospital in.
Add a Charming Touch
To add even more charm to the box, we found this SweeTooth teether! It's in the shape of an ice cream cone and pretty much the cutest thing EVER!
That, with a little Pumpkin Butt teething oil is perfect for teething babies! This is something that mama will use later on their new baby, but still adorable to have in a gift basket.
College Savings Account
The most important gift in the box is the introduction to ScholarShare 529.
Most new parents are consumed with preparing for their new arrival, so they don't think about saving for college!
Adding in a ScholarShare 529 gift card and planting the idea and seed into new parents head to start saving for college is the best thing you can do!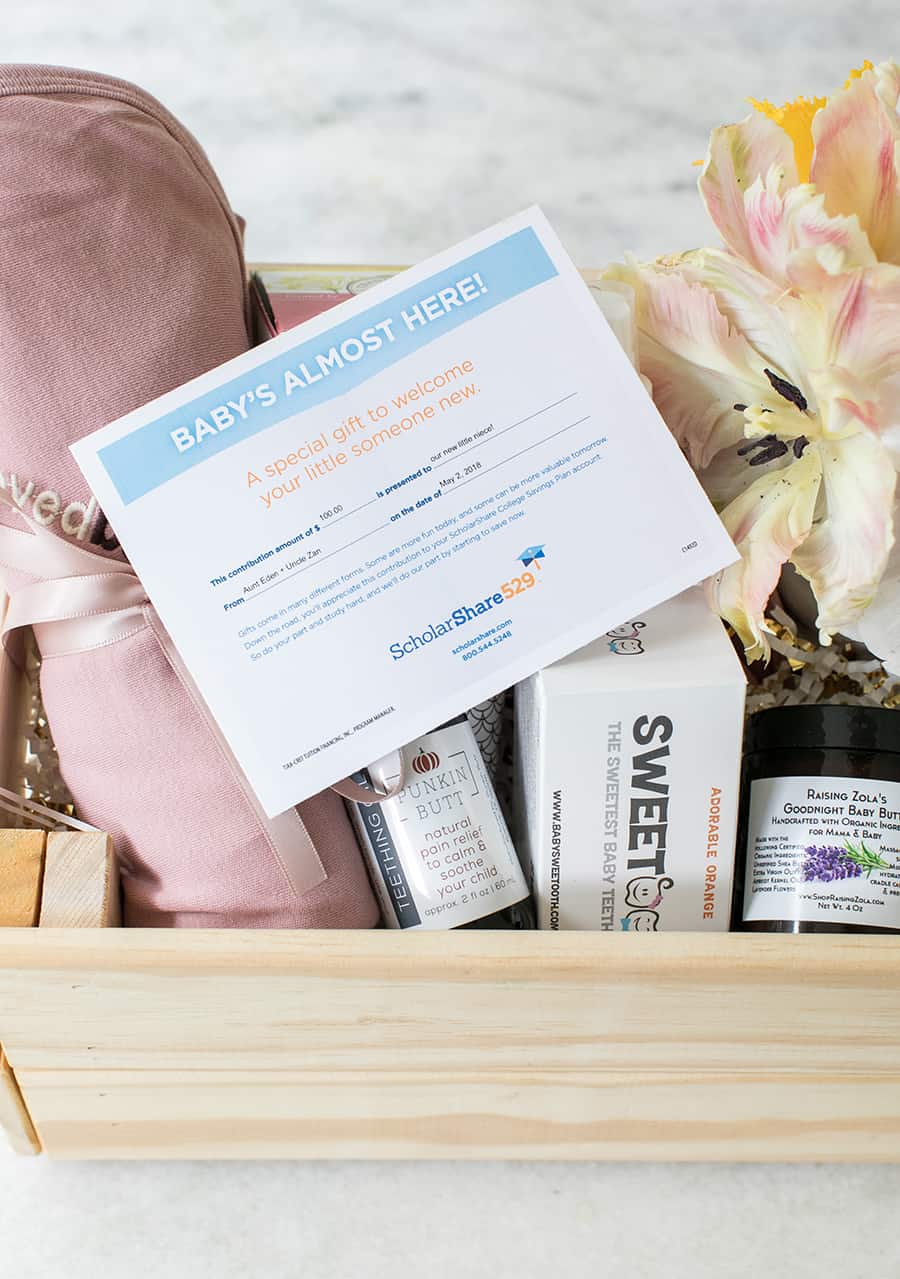 Hopefully, it will encourage them not to wait, but to set up a college fund sooner than later. Starting early is key when saving for college! It's so easy too and takes only about 20 minutes.
I think this is the best thing you can give to new parents!! I actually wish someone would have done it for us when Romeo was born because I didn't set up his account until much later because I never knew about it.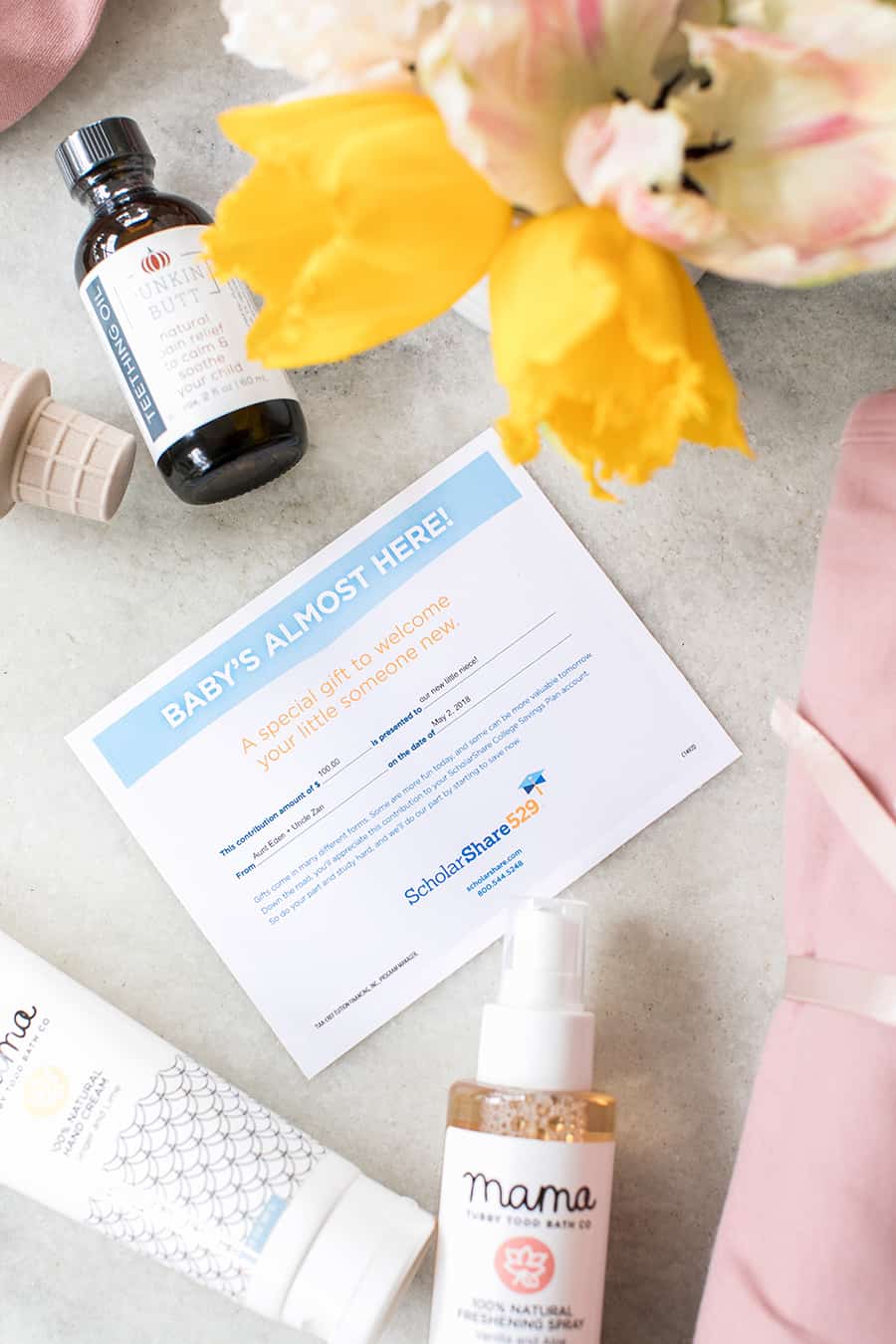 More Ideas to Add to a Baby Gift Basket
If you want to continue adding more beautiful items into a baby gift basket, here are some more ideas. Remember, this is a basket for mom and baby!
Essenital Oils a Diffuser
24-ounce HydroFlask for Mom
Diapers
Favorite Children's Books
Baby Bottles and Pacifiers
Baby Journal
Gift Cards
Baby Soaps and Sweet Baby Robe
Spa Gift Card for Mom
Frida Baby Items
Post Partum Items for Mom
Adding any of these items to you baby gift basket will make it even more special!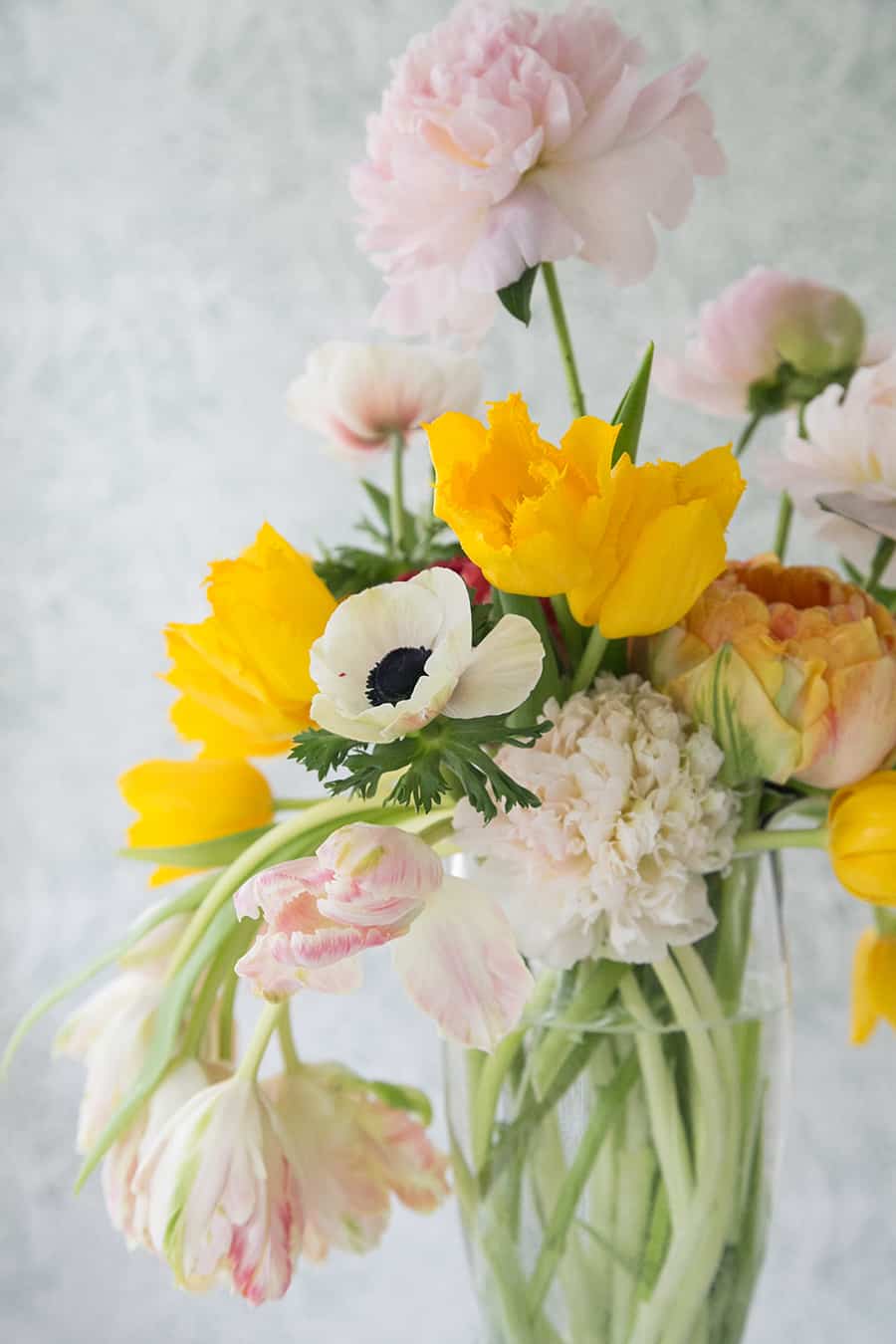 Curating a baby box to give to expecting mom's and parents is thoughtful and special.
You can personalize it or add in important things like teethers and cream, but also things that will truly benefit the baby, like ScholarShare 529. I hope you're inspired to keep it creative and charming for your next gift!!
Also, if you're interested in learning more about saving for college for your children check out these posts!