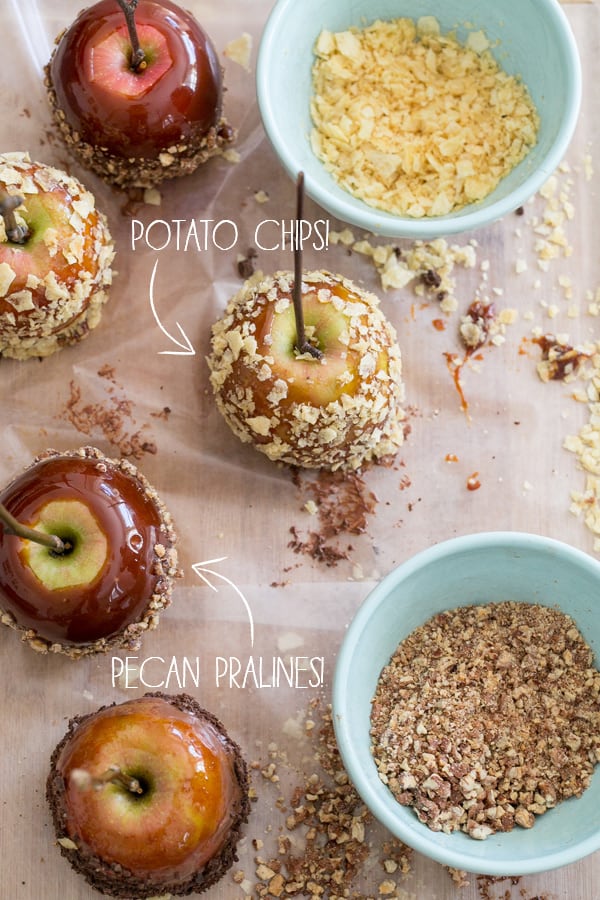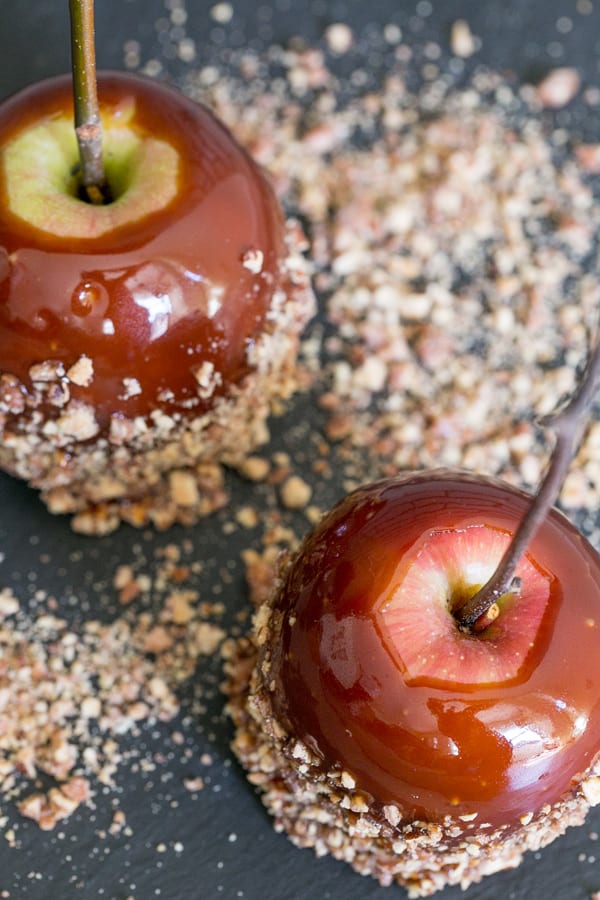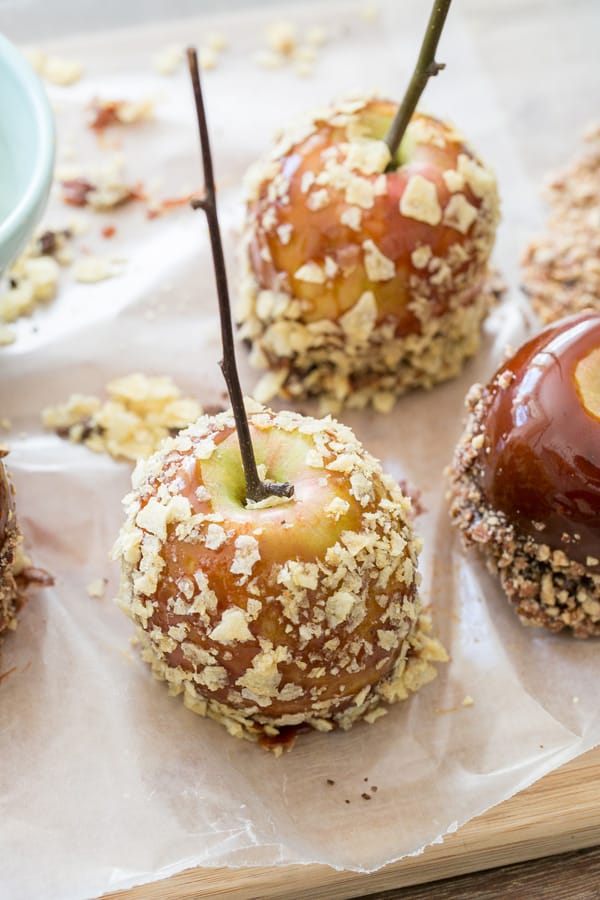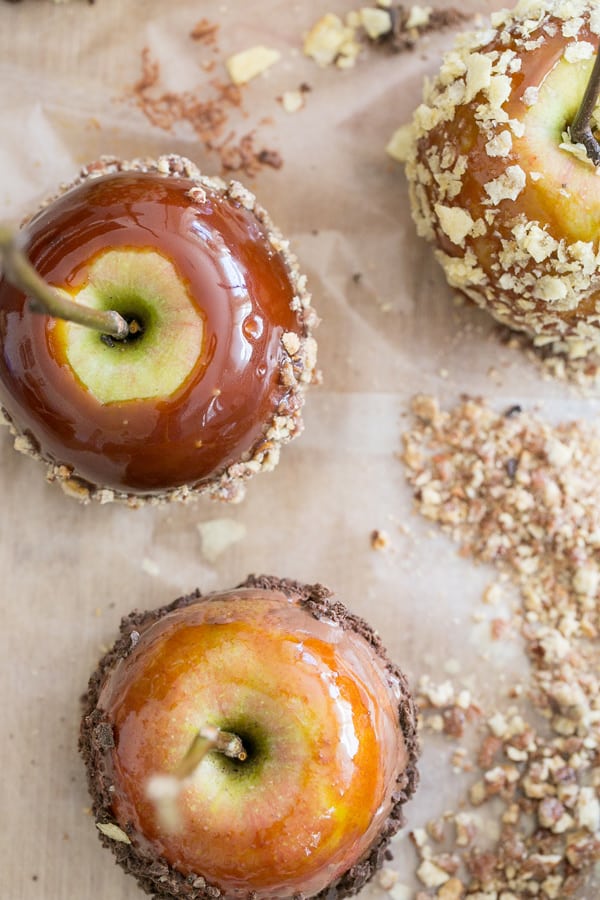 I'm not even going to pretend that these weren't crazy messy to make! Like sticky caramel everywhere, potato chips on the floor, etc. But the mess was completely worth it because these bourbon caramel apples were some of the best I've ever had. Maybe it's the bourbon… probably was the bourbon, but oh my was I going back for more of these juicy, deep caramel bourbon apples. Don't be fooled by the potato chips either. The crunch and saltiness pair very nicely with the bourbon caramel. And the praline pecans, well you can just imagine, or try them for yourself! I will be making these every year. Potato chips and all!!
Bourbon Caramel
1/2 cup light corn syrup
4 cups sugar
10 tablespoons salted butter, cut into pieces
2 cups heavy cream at room temperature
2 tablespoons bourbon
8 apples
Toppings
Crushed Potato Chips
Crushed Pecan Pralines
Directions
In a large pot, heat the sugar and light corn syrup on medium-high heat until the sugar melts. It will seem like it's taking forever, but it will eventually melt! Just keep stirring so it doesn't burn. It will be clumpy at first, but it will even out.
Continue to heat until it's a dark amber color about 15 minutes.
Add in the butter and stir until everything is combined.
Turn the heat to medium and add in the heavy cream.
Increase the heat to medium-high and cook the caramel for about 20 minutes or until a candy thermometer says 250 degrees.
Turn the heat off and add in the bourbon.
Let it sit for 20 minutes so it can thicken and give the apples a nice coating.
If the caramel is too thin when you dip the apples, heat it again and let it cool.
Dip the apples in the caramel and then dip in the crushed toppings. Lay on parchment paper to dry. Enjoy!