It's not a big surprise that Christmas is my favorite holiday! For children, Christmas morning is pure magic and now that I have my own family I find so much joy in creating these beautiful holiday memories for them.
Also check out our best brunch recipes and brunch cocktails.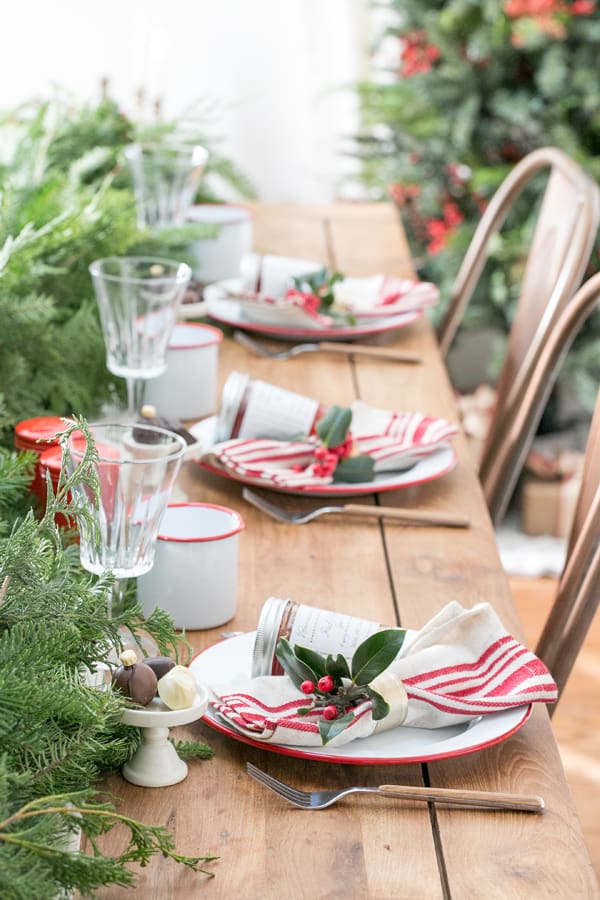 It's always been a tradition to indulge in a Christmas dinner feast, but in our house, I like to infuse my love for brunch and celebrating Christmas morning by creating a festive brunch. For me, it's all about the small details and an easy, no-fuss menu that can be prepped the day before!
Favors – Since it's the season of giving, I like to have a few treats and favors for my family and guests. For this brunch, I used GODIVA truffles and turned them into tiny ornaments by creating a little gold topper out of fondant.
They're totally adorable and the perfect party favor and dessert! To serve them, I placed the deliciously rich, festive
holiday assortment of limited edition GODIVA Belgian chocolates on mini individual cake-stands.
Flavors like Gingerbread, Eggnog, and Raspberry Linzer Torte were a huge hit! I also sent everyone home with the best ever red pepper jelly that goes perfectly with meats and cheeses!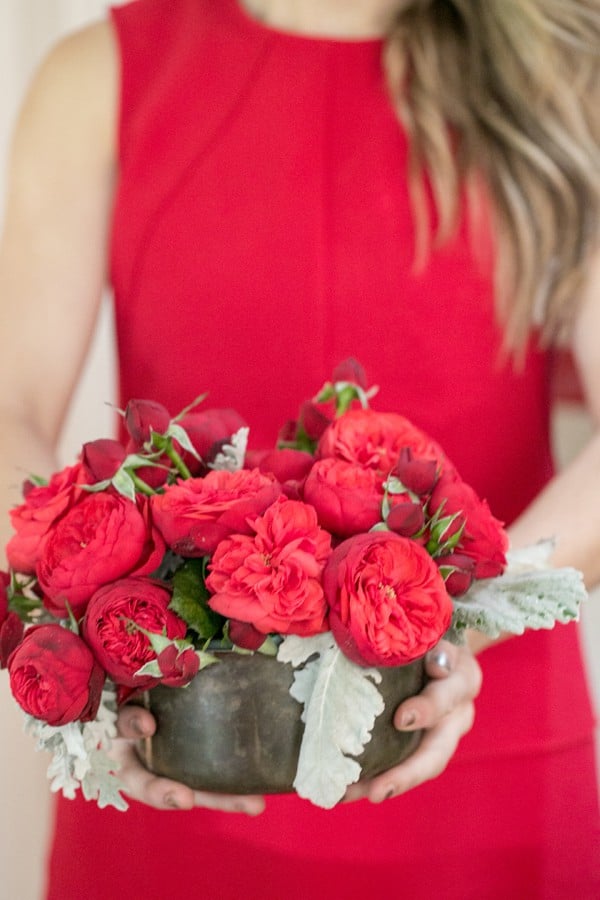 Table Setting – I used a mix of classic, white enameled plates and cups, wooden utensils, and a crystal glass to set the table. It's a mix of vintage and a little modern, which is exactly how I decorate my house! For the color scheme, I integrated the traditional red, white, and green Christmas colors and added in some brass and gold accents too.
Sometimes I think sticking with classic colors is best! Since I'm all about laid back entertaining, I skipped on the name tags this time and gave everyone the option to sit where they want. I really wanted to keep it simple, but still charming.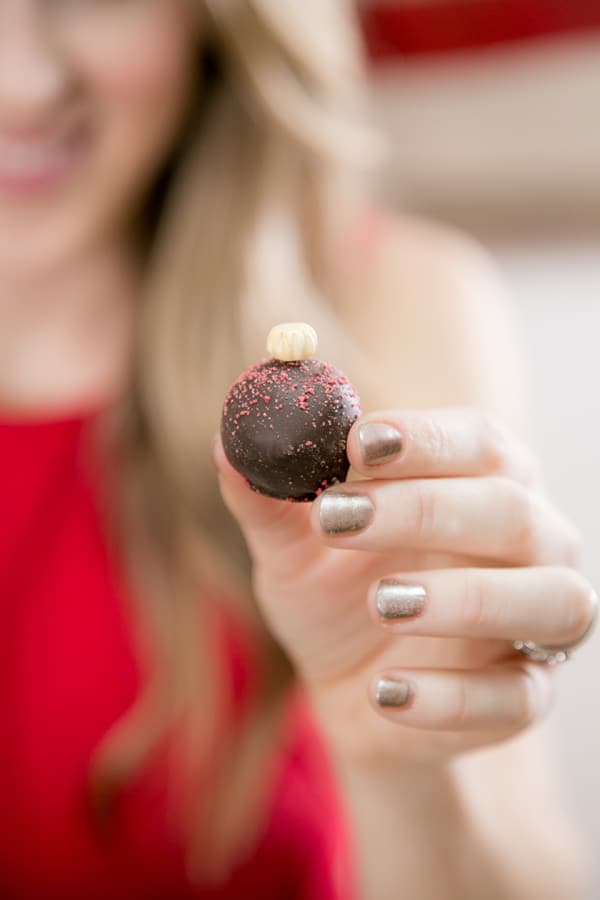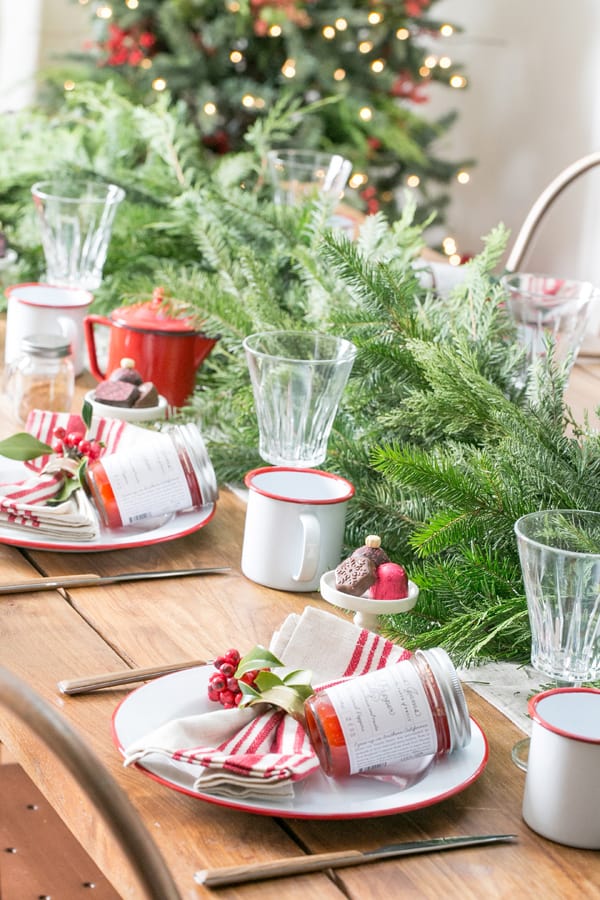 Decor – I wanted to keep the decor traditional and charming with a lot of garlands, wreaths, red berries, and beautiful garden roses. I asked my friend Erin, of floral design studio White Fig Designs, to help me create my vision of the perfect holiday greens and she nailed it! The red roses and immense amount of fresh, green garland was exactly the traditional holiday look I was going for.
For a simple table design, we laid 9 feet of garland down the middle of the table. We then hung a giant wreath over the flag, right in the center of the table, which looked stunning. The scent of the holidays from the greenery is still overtaking the entire dining area!