Learn how to make a handwoven willow wreath using willows and dried flowers. This DIY is a great way to get outdoors and create something special to bring inside.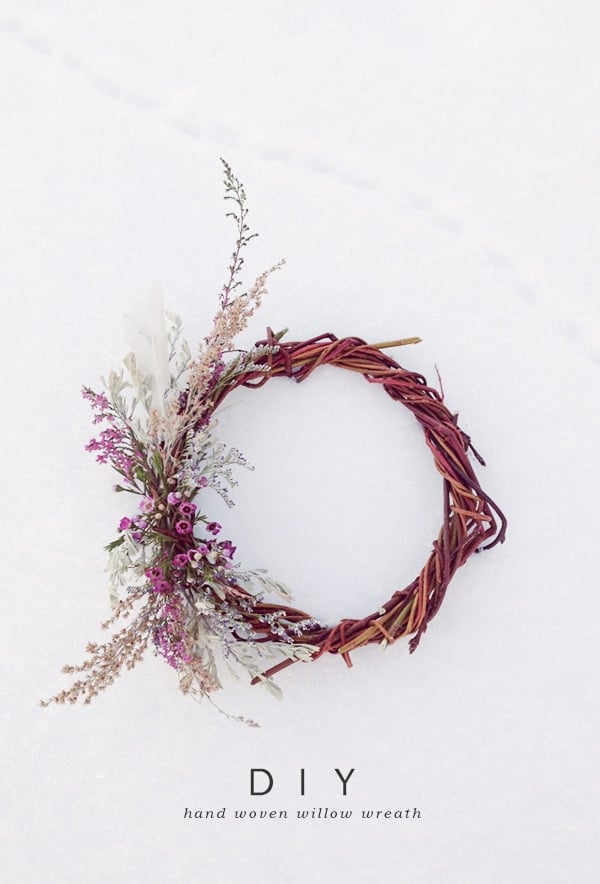 Mariah from Everything Golden is sharing how she creates the most gorgeous handwoven willow wreaths today! Take it away Mariah!
Making wreaths always connects me to the memory of my mother, feeling my hands work the same way hers did. This is the perfect time of year to spend some contemplative time indoors and to bring some life inside.
I had to compete with a moose for these willows around our house. You can explore the outdoors around your area, or check your local florist.
How to Make a Willow Wreath
Supplies
You'll need about a fistful of willows to complete one medium size wreath.
Choose some flowers and greenery that will dry well, or will last a long time without water.
I used pink waxflower, heather, love grass, purple Limonium and sage.
Directions
To make the wreath base, start with one long willow stick and wrap the ends around each other, it won't be circular to start.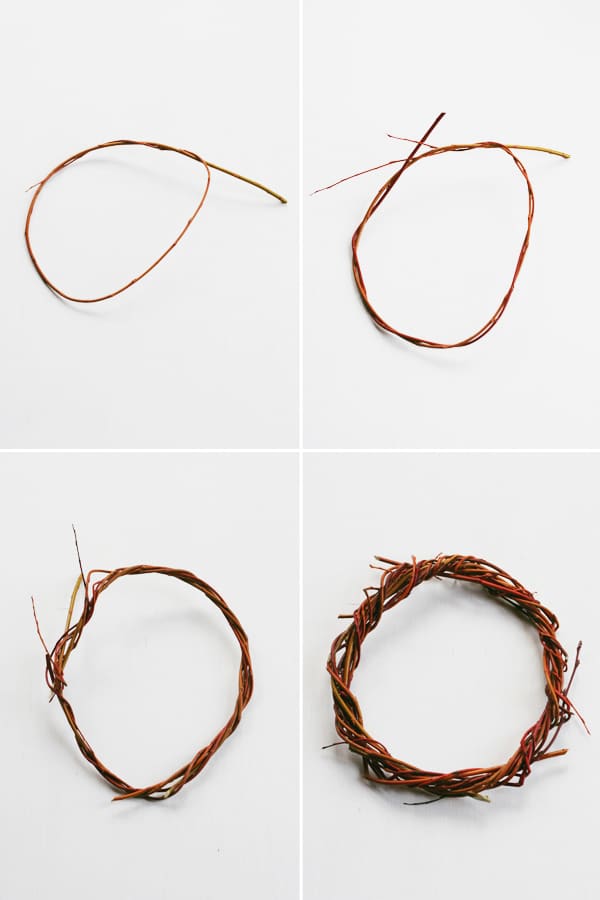 Then add another on top of that, wrapping the ends. Don't try to shape it until it feels stable. Your base should be tight enough that you can stick your flowers in without needing glue.
This also allows you to play with the design, moving flowers around until you arrive with an arrangement that feels right.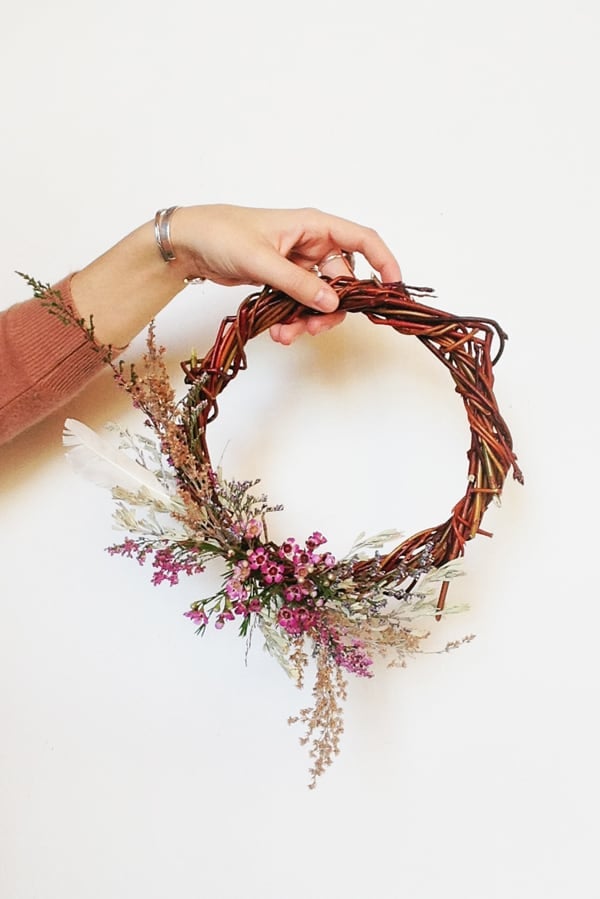 Check out our rosemary wreath and modern Christmas wreath!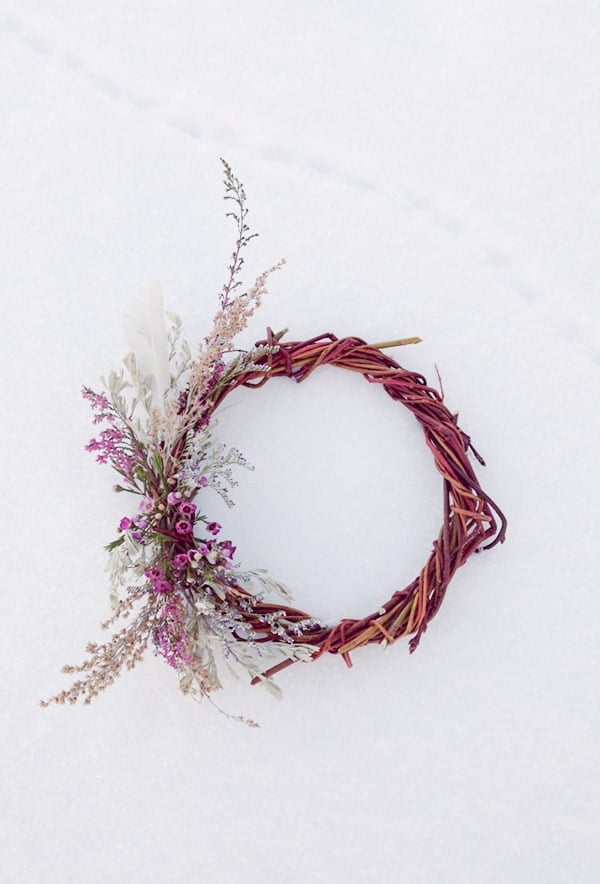 Thanks for sharing this beautiful tutorial Mariah!
Photos by Mariah of Everything Golden for Sugar and Charm.