A snippet of our time in Charleston. One of our favorite cities to visit!
As I'm writing this, I'm dreaming of the day we return with Romeo and family. While Zan and I explored the city we kept pointing things out that Romeo would love, especially the beach.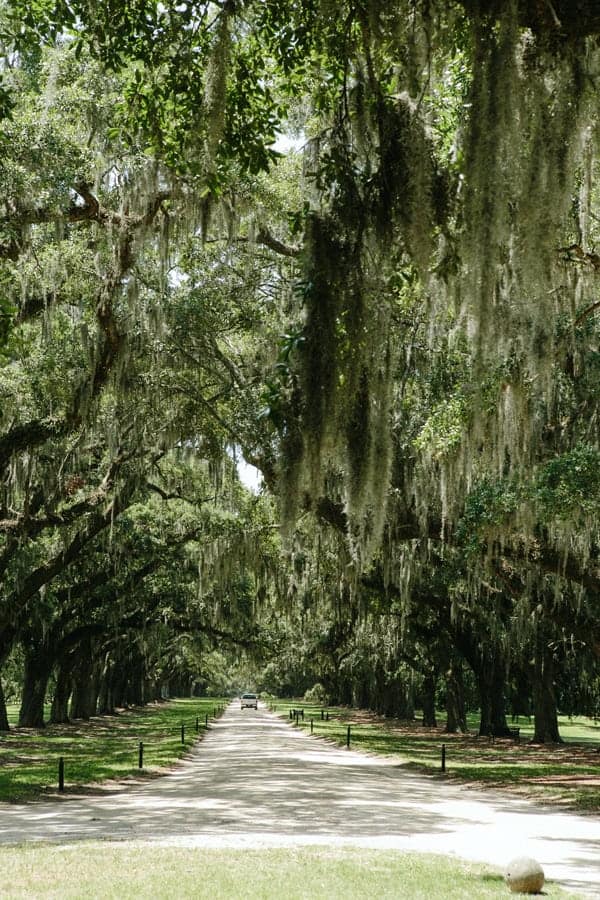 We also tried to pack in as much as we could, but I know we missed a lot so a trip back is definitely a must, ha!! Below is a little recap of our last few days in Charleston.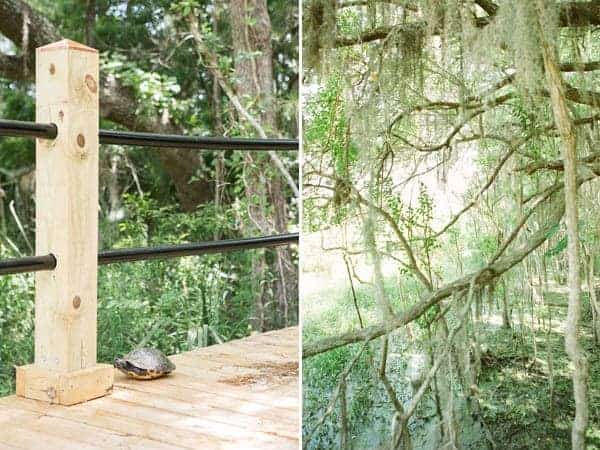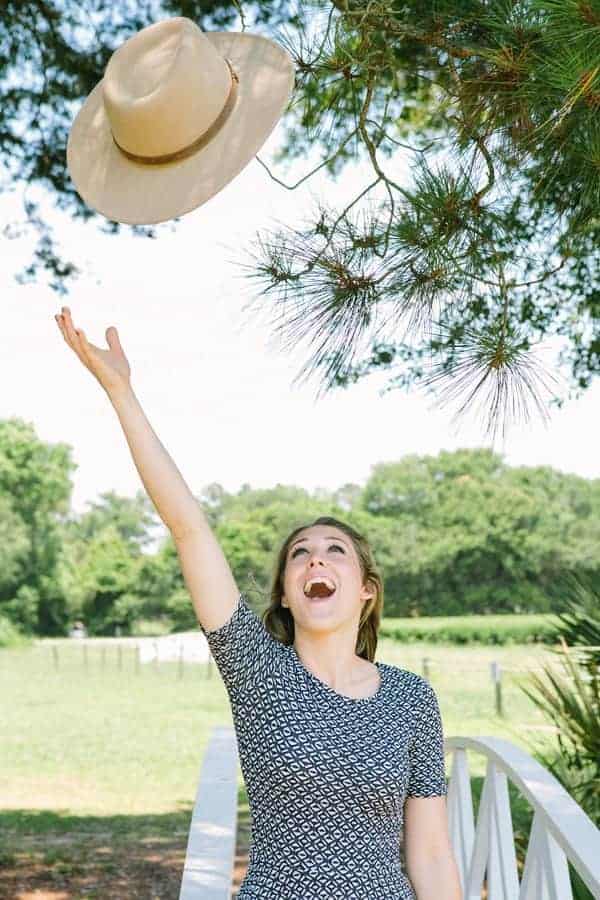 The last 2 nights we stayed at The French Quarter Inn and felt like royalty. This hotel is located in the heart of the city and it's rated #2 in the US and #18 in the world by Trip Advisor.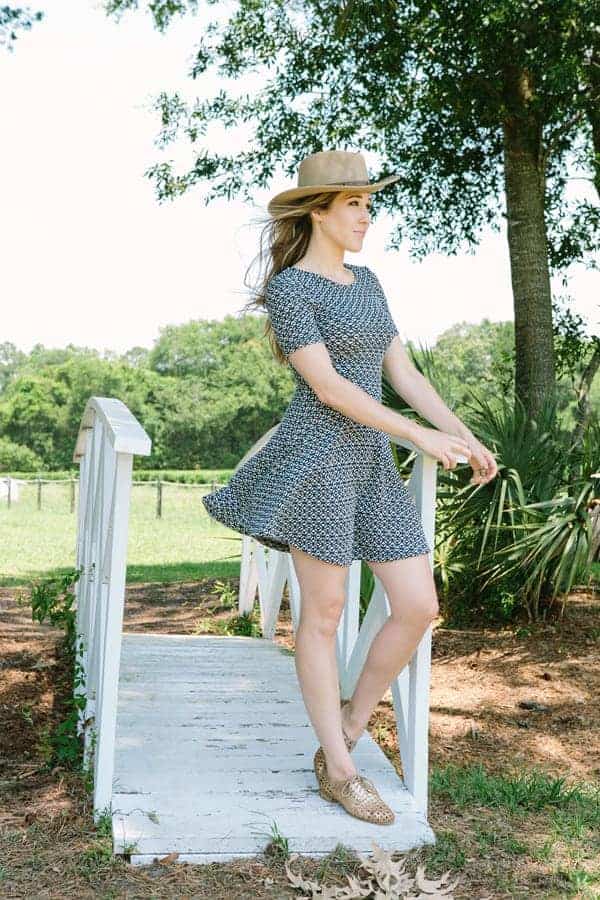 It was also rated one of the top hotels in the world by Travel + Leisure! I must admit, the service was impeccable. Both hotels, HarbourView Inn and French Quarter Inn exceeded our expectations.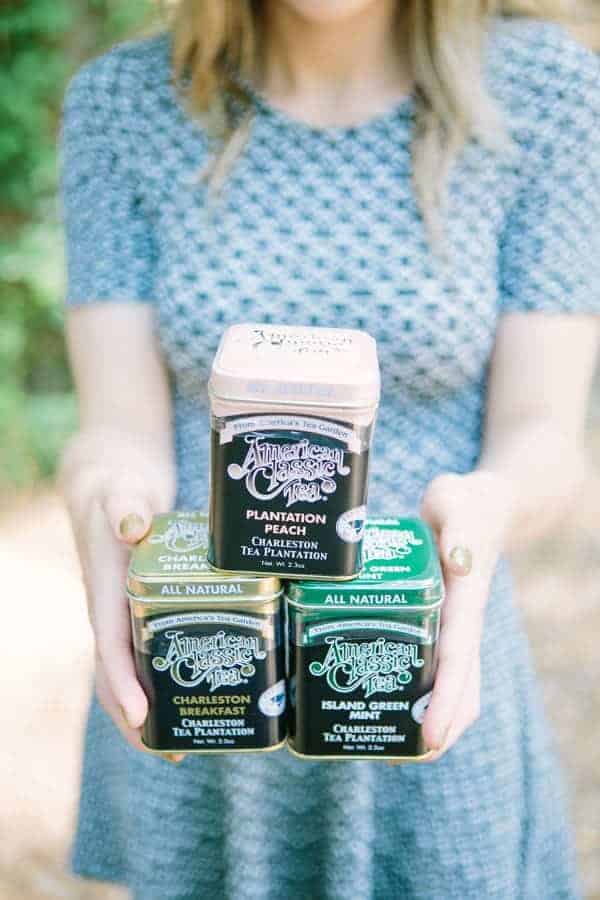 Since we both love tea, we wanted to stop by the Charleston Tea Plantation for a tour and to taste some of the best tea around! I loved that the gift shop had dispensers full of every flavor of iced tea. Talk about a fun sample! We had a few refreshing cups and sat outside on the rocking chairs. Plantation Peach is my favorite and I'm kicking myself for only buying one!
Since my favorite movie, The Notebook, was filmed in and around Charleston, I convinced Zan that we had to go to as many of the filming locations as we could. We made it to 3! They were Boone Hall, the American Theater on King street and the best one of all — Cypress Gardens. More on that below!
I'm sure many of you have heard or tried Jeni's Ice Cream. We were lucky enough to be in Charleston on opening day and they invited us to join in on the festivities! FREE SCOOPS!
I had 5 scoops of ice cream… this is not a joke. Really it was to get a good shot, but I actually devoured them all. It's Jeni's! You can't stop… honestly some of the best ice cream around. Brambleberry Crisp, Salted Caramel and Keylime Pie were our faves. Jeni's is located in the upper King Street area, so stop by if you're around!
We went to Sullivan's Island twice because we loved the beach there so much. I recommend going a little further away from the town to hang on the beach. We liked the area near station 30 because it was a quick walk to the water and the beach was empty! So beautiful. We were splashing in the water like kids. It was amazing.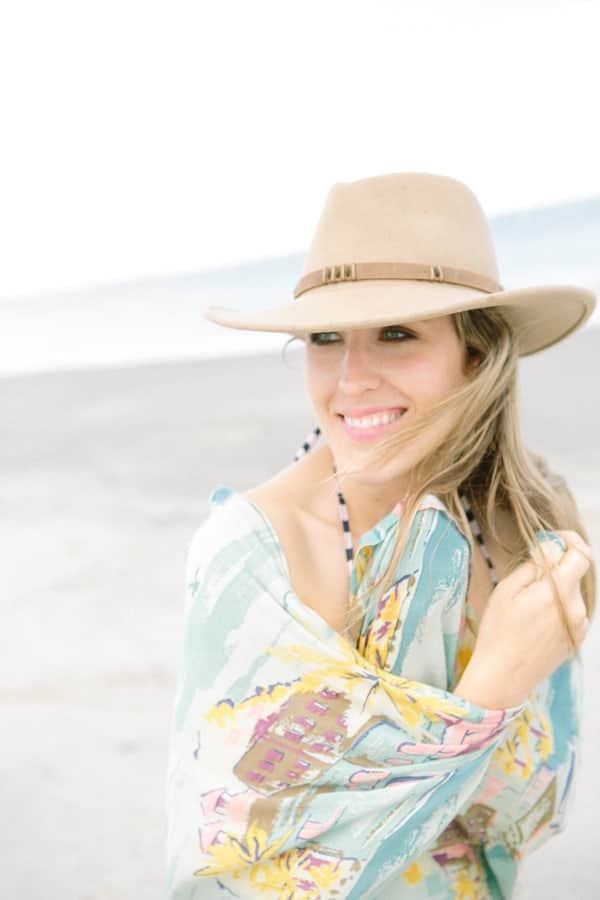 A MUST place to eat: On the way to the beach we were starving, so we stopped at Page's Okra Grill, what looked like a simple diner. When we walked in and every single person had a thick Southern accent (something we didn't really hear in the city), I knew we were in the right place!! Y'ALL!!
This is a local restaurant with real Southern comfort food and it was worth every.single.bite. If you ever go, you have to get the bloody mary with bacon, shrimp and grits, the pimento grilled cheese mac and cheese with fried green tomatoes (no joke), collard greens and sweet potato casserole. It's so affordable too. You will thank me later for this tip!
The Rarebit is a hip restaurant on upper King street. A kind Charmer left a comment saying we should go, so we did! AND they have the best Moscow Mules on tap… spicy, gingery and just perfection. The decor is retro modern and the food is incredible. Definitely a spot to hit up. They also sell their Moscow Mule cups, so I came home with a few of those.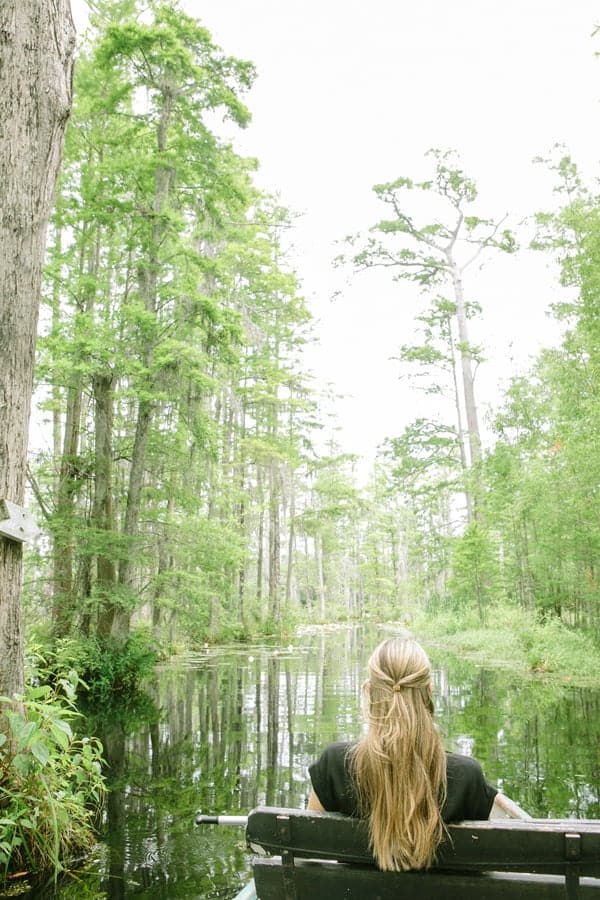 Cypress Gardens… best experience ever! Another super sweet reader, Pam, left a comment that we must go here and just for the fact that they filmed the Notebook here, I was in. So we went, we hopped in a boat and we slowly paddled through the most incredible swamp with endless lily pads, flowers, trees, Spanish moss and bridges.
We even saw a few alligators! I kept pretending to see a few and it would freak Zan out… but the times I wasn't being silly, I was really taking in the beauty because this place is magical!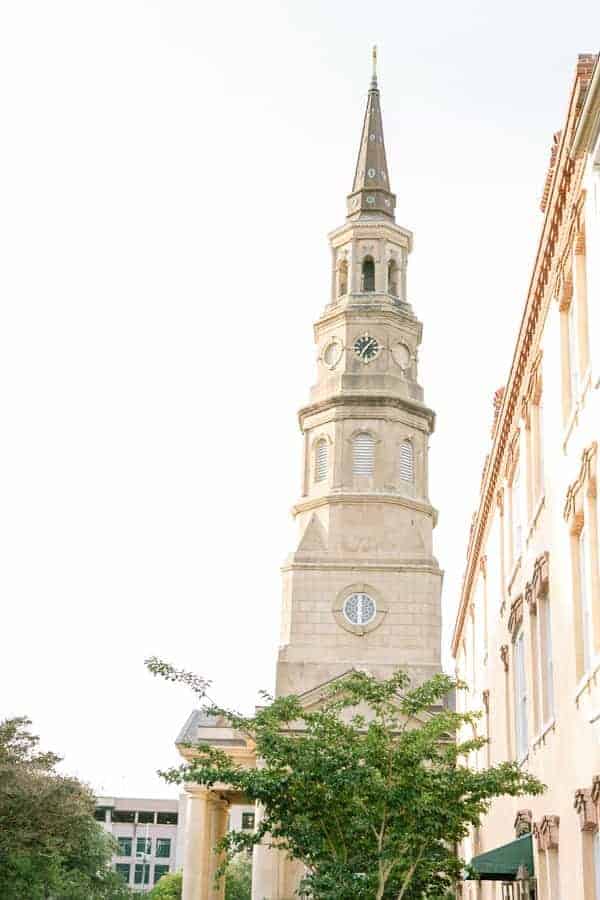 We saw the city from many views — we walked miles, rented a car and drove, we took bike taxis and a carriage ride. Rainbow Row and the surrounding area had the most charming homes I've ever seen!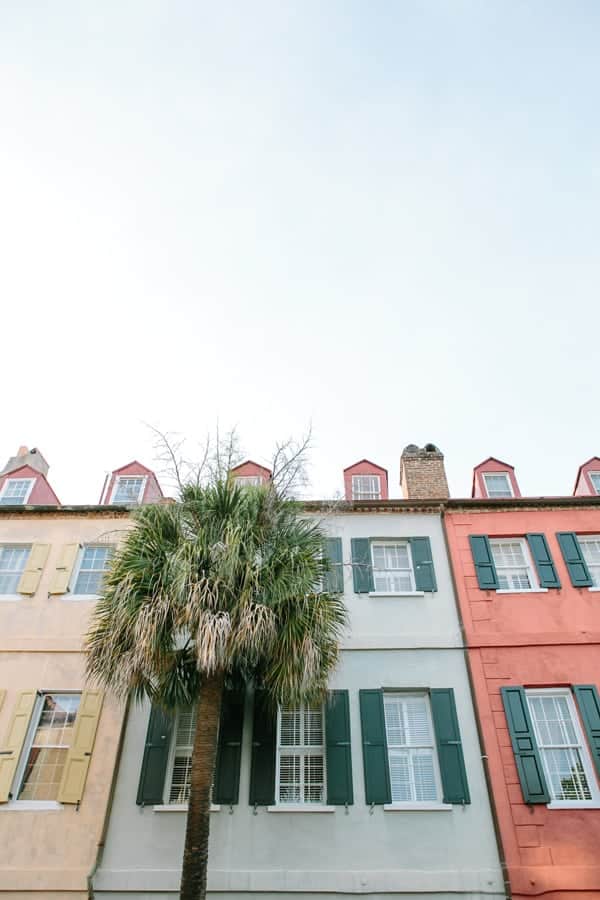 But really, the entire city is filled with darling things to see, so walking was the best way to soak everything in. Charleston and all of its charm really won our hearts and we wouldn't hesitate one second to go back this Southern gem of a city.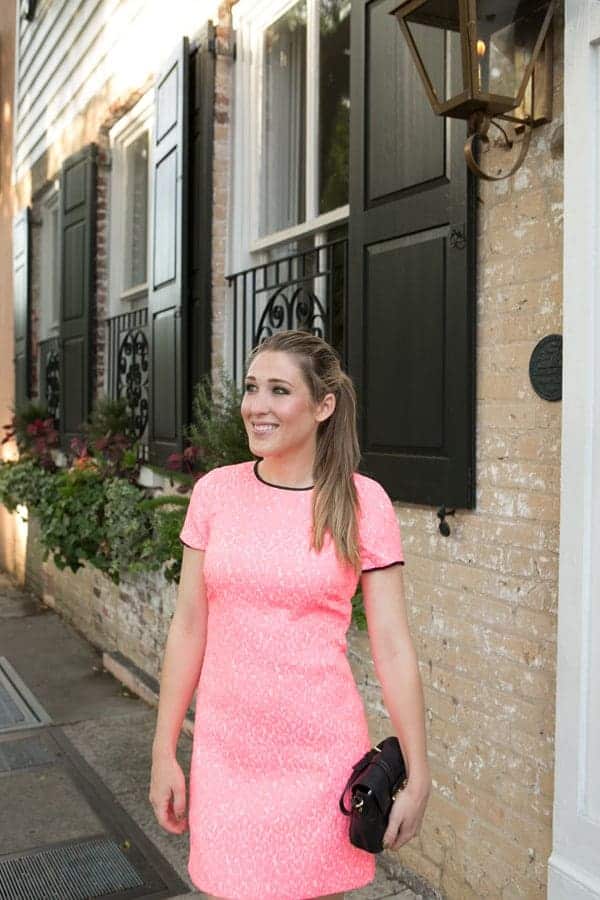 More Travel Posts You'll Love
You can also FOLLOW US on FACEBOOK, INSTAGRAM, and PINTEREST to see more delicious recipes, cocktails, desserts, and parties!