Have you ever heard of monkey bread? It's nothing outrageous like a type of bread made by monkeys or anything, but rather is a sweet, delectable pastry!
Before you make it, it helps to get to know the subject. What is monkey bread exactly? Let's take a look.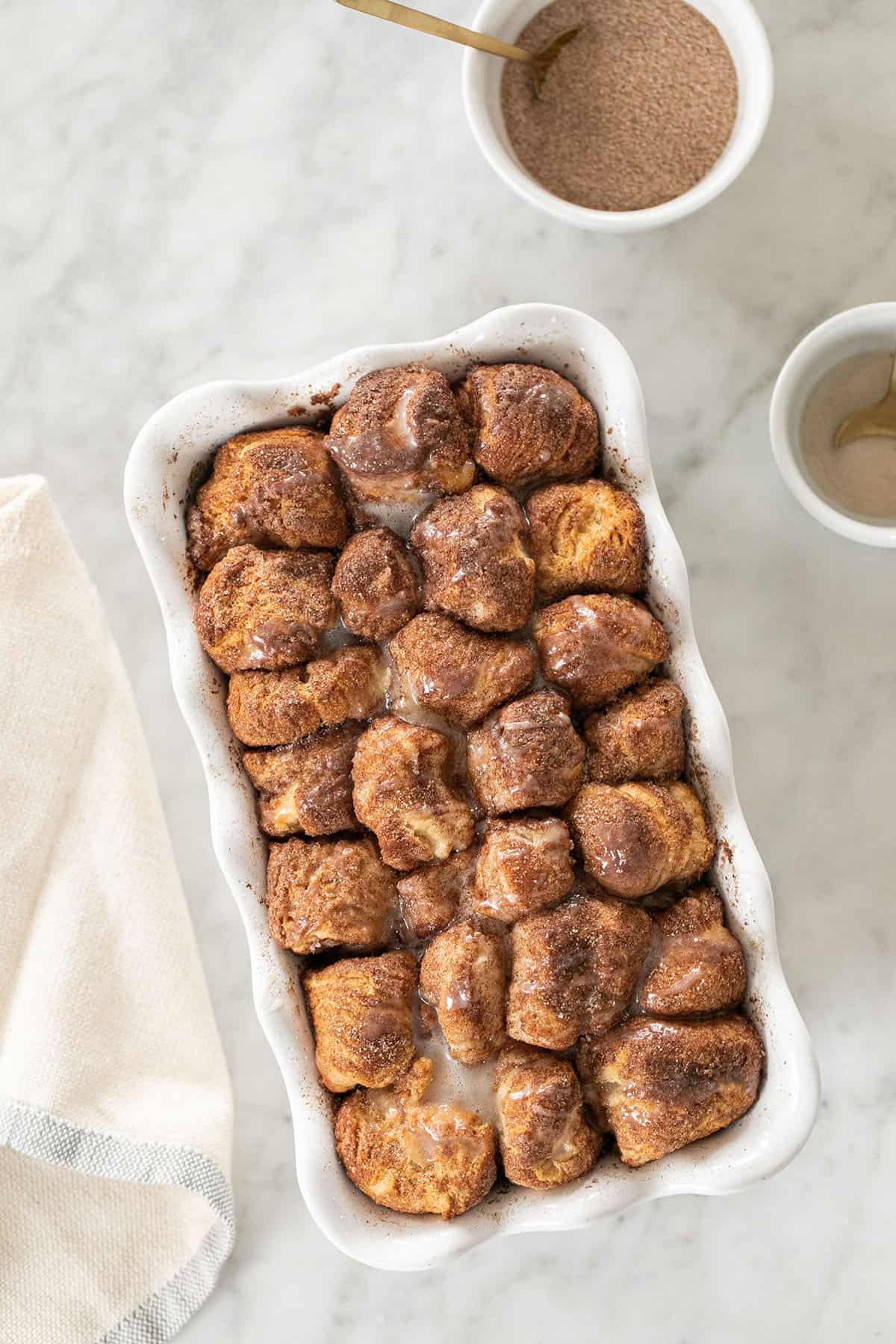 What is Monkey Bread?
Monkey bread is a common pastry in the United States. It's typically served for breakfast or as a treat, but it can most commonly be found at fairs, festivals, and family gatherings like Christmas or Easter. 
It is made out of sweet and soft, cake-like dough. It's slathered in melted butter, cinnamon, and sugar, and then baked in the oven. Once it's all cooked, it's served warm and ready for folks to dig in.
Why is it Called Monkey Bread?
What makes monkey bread a unique pastry is that it's a pull-apart dish. There are these small sections on the bread that you just pull off with your fingers and pop in your mouth.
This is why it's called monkey bread. The act of pinching off a piece of bread with your fingers is visually similar to how a monkey would eat.
History
This recipe dates back all the way to the 1880s in Hungary. It was a Hungarian dessert known as aranygaluska, which translates to the golden dumpling. A pretty perfect name.
The golden dumpling made its way to America with Hungarian immigrants and from there it took off. It was introduced to the mainstream by First Lady Nancy Reagan as she would serve it during the Reagan White House Christmas.
Because of how long the dish has been around, it has many names. You may even know some. Common alternatives are Hungarian coffee cake, Christmas delights, and sticky bread.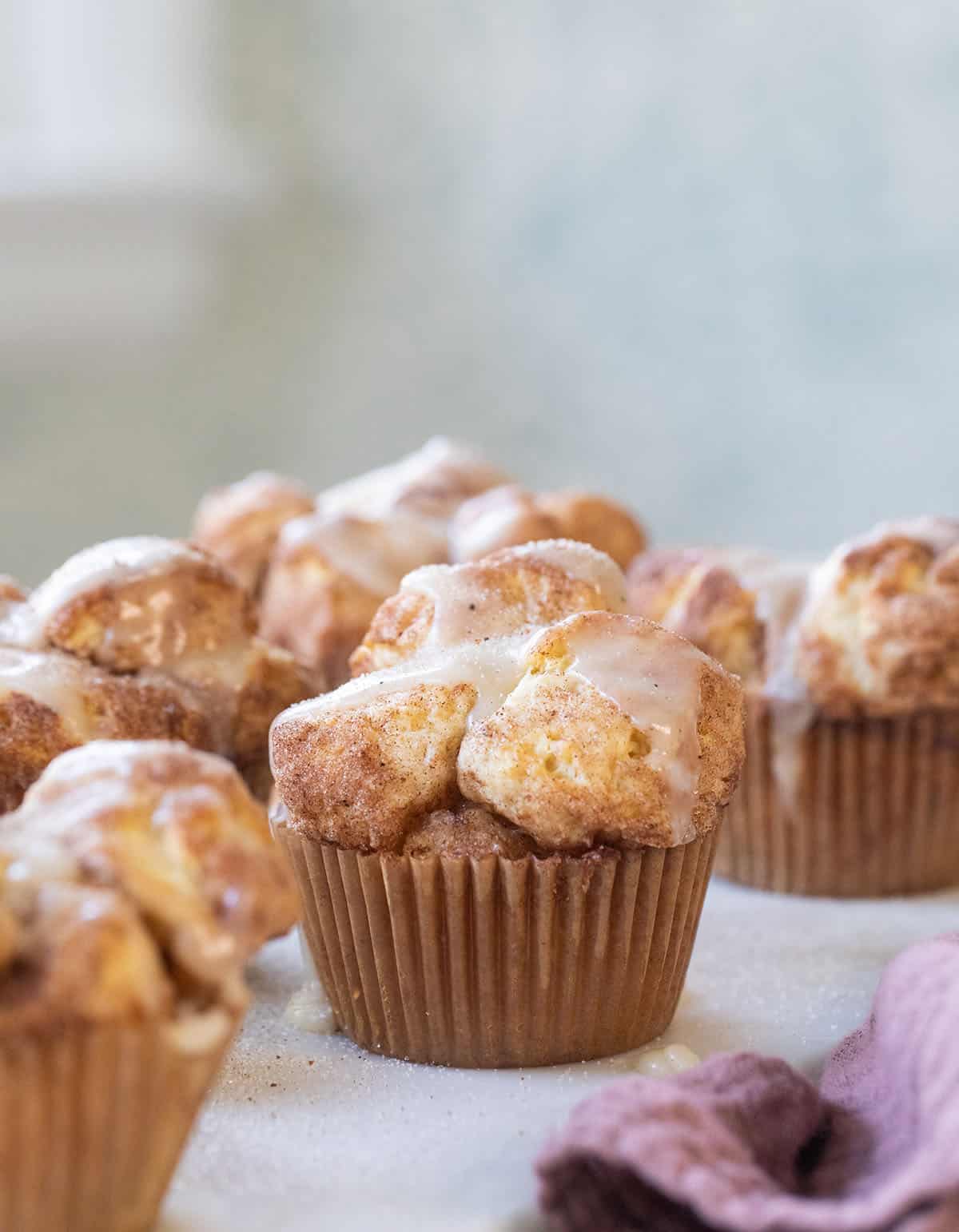 How to Make Monkey Bread
The only recipe you need is our amazing and very popular recipe for monkey bread! We love to make monkey bread muffins too, which are baked in individual cupcake tins.
If you want to spruce up your recipe with more flavors, feel free to experiment. Lots of recipes add ingredients such as pecans or raisins. 
Our recipe includes instructions for a sweet glaze that you can add on top of your final product, definitely putting it up another level.
It's the perfect treat and it's even better during the holidays. Its sweet, cinnamon-riddled flavor is heavenly and it's perfect for groups. Just have them tear away a piece and enjoy.
Also, check out our favorite banana bread recipe and the best pumpkin bread too!
Did you like this article? Be sure to check out some of our other recipes today! They'll be a perfect addition to this holiday's celebrations.