Create a cozy reading nook in an area of your home with these charming and useful tips!
What is a reading nook?
A ready nook is a small space that is designated to reading a book and relaxing.
For me, the ultimate way to relax during the crazy holiday season is sitting down with a glass of wine by my fireplace reading a book or catching up on monthly magazines.
But in order to fully disconnect and escape into my own world (which is something I need after 8 pm, otherwise I keep working!), I need the space to be comfortable and cozy.
So I created this tiny reading nook in the corner of my living room that we all are thoroughly enjoying. I thought it would be helpful to share how I put my reading nook together, and my seven must-haves for designing a one of your own!
7 Tips for Creating a Cozy Reading Nook
How do I furnish a reading nook?
Here are out tips for furnishing a reading nook! Follow these seven steps and you'll have a cozy space to cuddle up and read.
A Cozy Corner – Find a spot in your home like a cozy corner, near a window.
Comfortable Chair – This is a must, you need a chair you can sink into and stay for a bit.
A Bench or Ottoman – You'll want to kick your feet up, so add one of these for ultimate comfort.
Reading Lamp – Don't strain your eyes, get a proper reading lamp to light the space.
A Warm Blanket – This goes without saying, you need a blanket to make it cozy! Cozy pillows are a must too!
Candles – Candles add instant relaxation and create a cozy environment.
Good book and Magazines – Of course you'll need a good book or some magazines to enjoy your space.
Once you have everything together for your nook, all you need a glass of wine, cocktail or some of your favorite snacks to make it yours!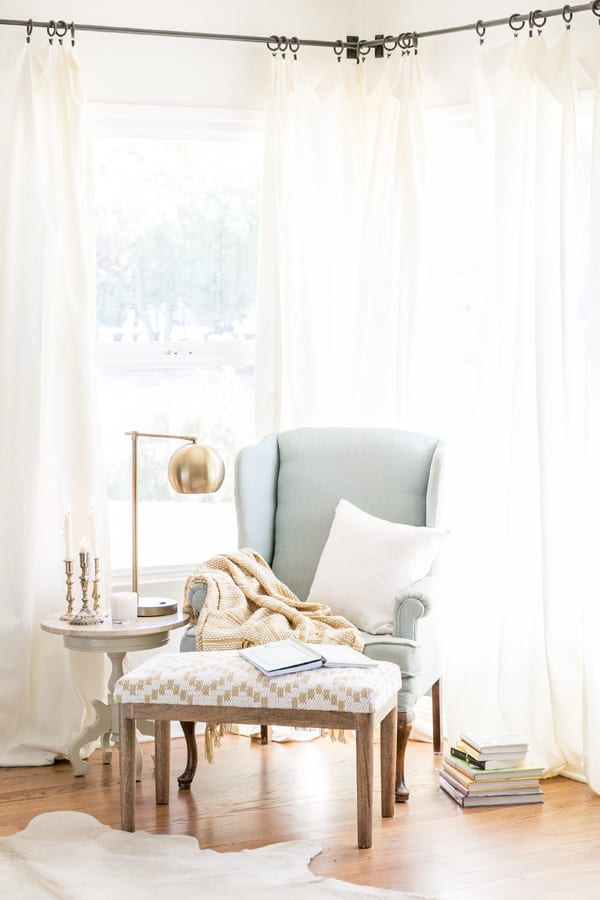 More Home Ideas You'll Love
Guest Room Ideas for Creating a Charming Retreat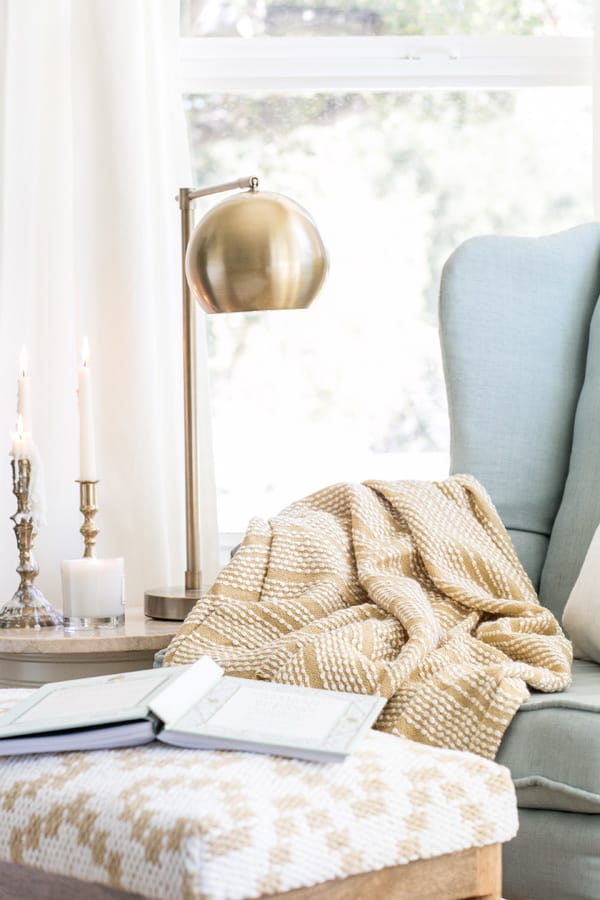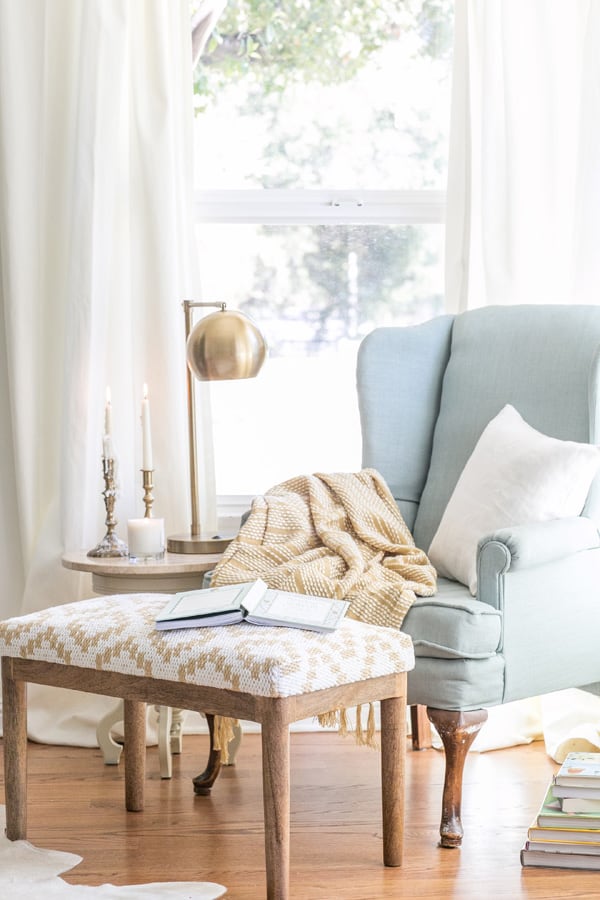 We hope you've been inspired to create your own reading nook in your home!
You can also FOLLOW US on FACEBOOK, INSTAGRAM, and PINTEREST to see more delicious recipes, cocktails, desserts, and parties!