With the baking season upon us, I thought it would be helpful to have a charming "cheat sheet" or conversion chart, as it's called, lying around for convenience! So today we're pleased to share our charming printable kitchen conversion chart with you all!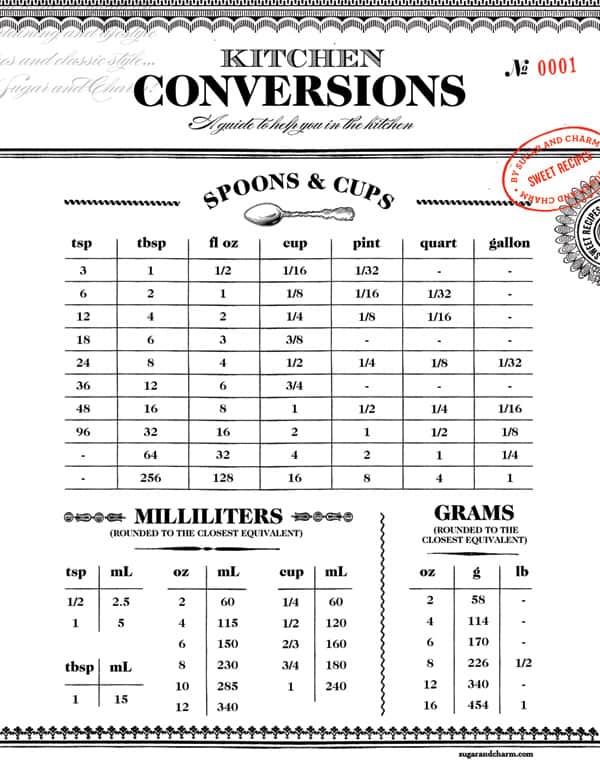 This Kitchen Conversion Chart or "cheat sheet" is super handy for quick baking and cooking conversions. We use it for quick answers to things like how many quarts in a cup? or how many quarts in a gallon?
You can print it, frame it, place it in a drawer or on the fridge… wherever you'll need it.
It makes a lovely piece of art when framed and looks charming in a kitchen. I hope you all enjoy it as much as I do!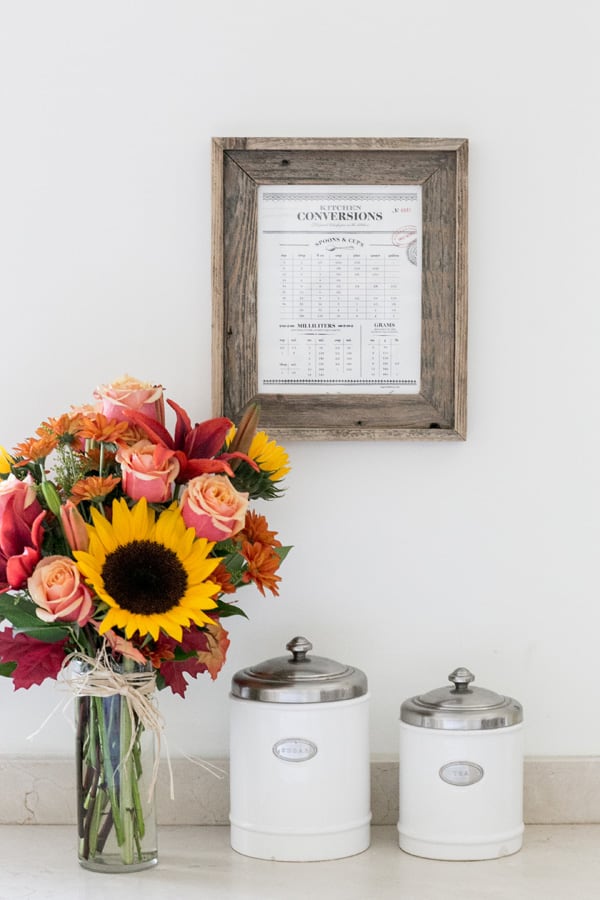 The Kitchen Conversion Chart – So Useful!
You can also tape the charming printable kitchen conversion chart inside a pantry door or hang it in a pantry.
I honestly use this chart so often and it's nice to quickly glance instead of searching for it on my phone!
It has saved me so much time when baking.
We hope this charming printable kitchen conversion chart becomes a little kitchen helper for you!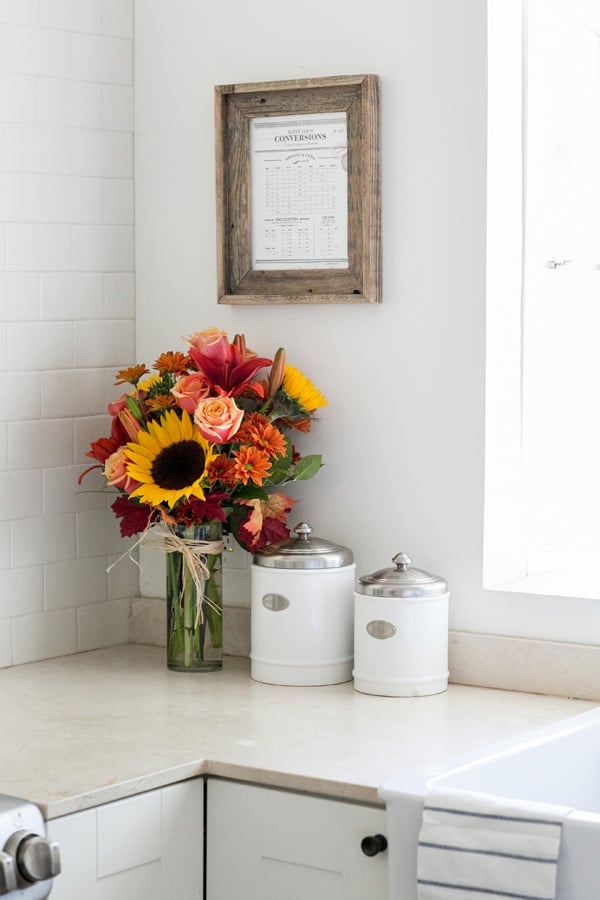 Framed Kitchen Conversion Chart – A Great Gift For The Baker In Your Life!
This chart makes a great gift for anyone who loves to bake. Frame it or laminate it for a friend who can use it in their own home.
A frame really elevates this kitchen conversion chart into a really lovely gift.
When it comes to frame what do you choose? Ornate, lacquered wood? Or a sleek, contemporary surface? The style of your frame can make just as much of a statement as the artwork itself. If you know the recipients kitchen then that can guide your choice nicely.
If you're unsure, I recommend choosing a no-fuss flat frame in either black or white. This allows the artwork to shine and allows for a clean and modern aesthetic.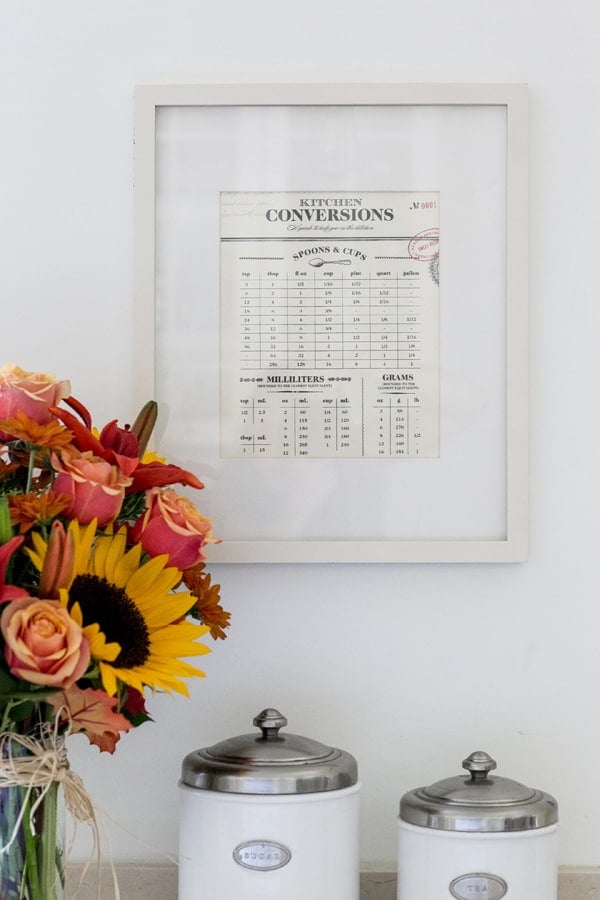 Printing Your Kitchen Conversion Chart
Download two sizes below to print or fit a frame. Print at home or for best quality, bring the file to an office supply store to print on card stock.
I recommend printing a few so when you come home and frame it you have extras for edge trimming, etc.
Let us know if you have any questions about downloading and printing. We are more than happy to help.
Click on the size to download the file 8×10 and 5×7
More Free Printables you'll Love!
Mix n Match Cocktail Printable
Charming Printable Thanksgiving Tags
Printable Emoji Wrapping Paper
Printable 2020 Calendars You Can Customize by 2020 Calendars
Printable Gift Tags by Spruce Crafts
If you have used this printable kitchen conversion chart or any other project on Sugar and Charm, then please rate it and let me know how it turned out in the comments below!
You can also FOLLOW ME on FACEBOOK, INSTAGRAM, and PINTEREST to see more delicious recipes, cocktails, desserts, party ideas and lifestyle tips!