A charming travel guide to Oahu! One of our favorite Hawaiian Islands full of amazing things to do and see. This is a guide to some of our favorite spots!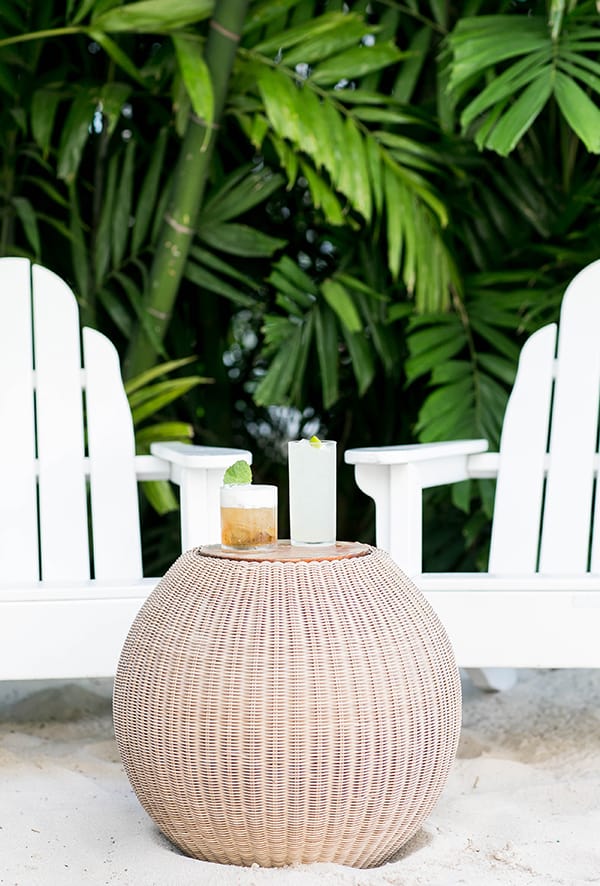 Oahu captured my heart… it was everything I picture Hawaii to be. Truth be told, we went to Maui earlier in the year and while I thought it was absolutely beautiful and we had an incredible time, it wasn't really the Hawaii I had always dreamt of.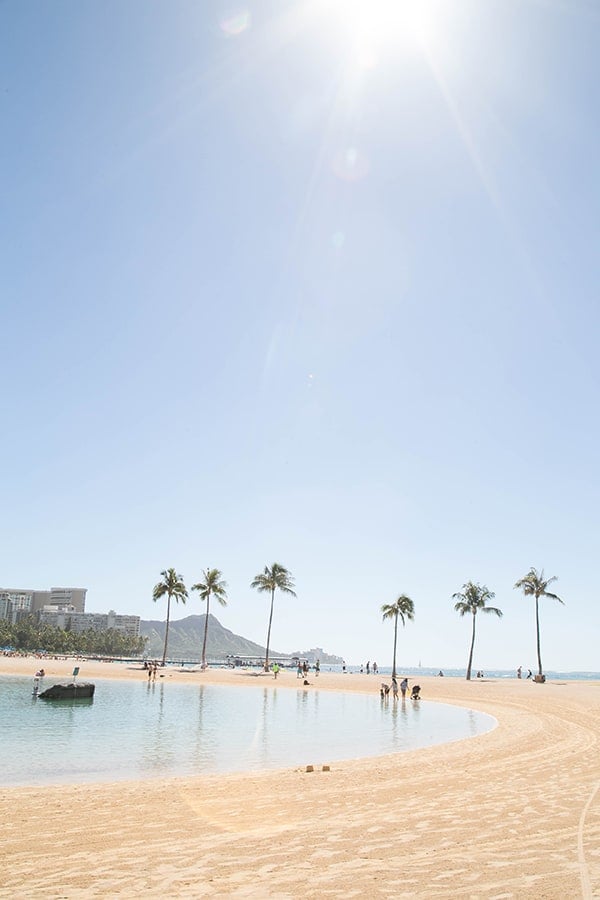 When we had the chance to visit Oahu with Salt & Wind, I was thrilled to experience another island and tour it with locals, who would be showing us around.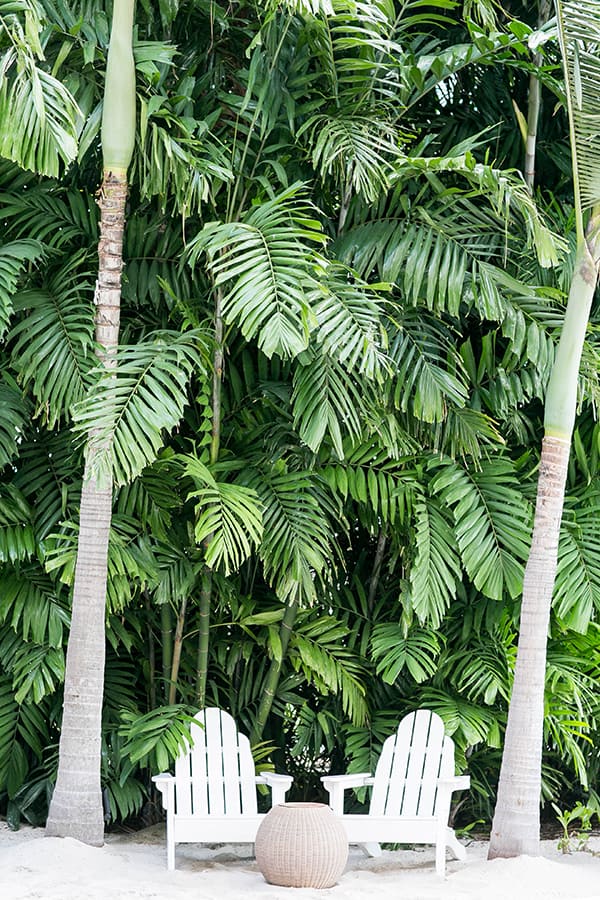 I was smitten with Oahu from the minute we arrived at our hotel. The local scene in Honolulu, the magical white sand beaches, the jungle (they filmed parts of Jurassic Park on the island!), and the drive up to the north shore, to Turtle Bay was all perfection!
We ventured out to places I think a lot of tourists wouldn't go, like Chinatown, which has amazing bars and some charming shops. And we also ate at traditional Hawaii restaurants, off the beaten path. All these experiences, recommended by locals, made our trip even more memorable! There's a guide below to where we ate, shopped and stayed!
Hotels to Stay at in Oahu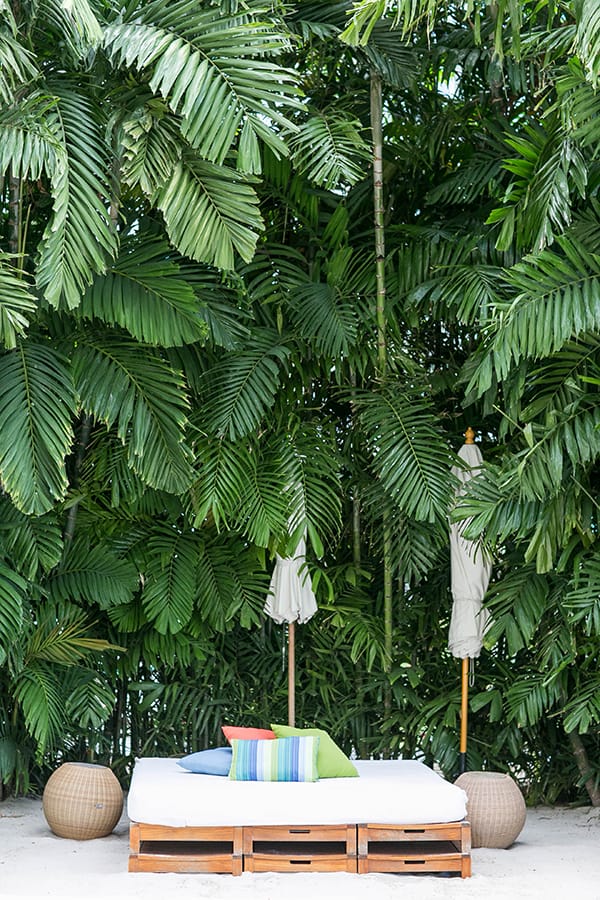 The Modern in Honolulu
We started the trip off at the gorgeous boutique hotel, The Modern Honolulu! Some people told me I might not like Honolulu because it's built up with major chains and shops, but I felt the opposite.
The stretch between our hotel and down Waikiki beach was exactly how I envisioned a colorful, classic, 1970's Hawaii to be! I loved the modern, vintage surroundings, bright colorful umbrellas, swaying palm trees, and bars that are just steps from the beach! There are several local restaurants and bars, serving tropical libations, to enjoy that are classic to Hawaii!
The Royal Hawaiian
The Royal Hawaiian is a great place to stop, snap photos of its famous pink exterior and enjoy one of their signature Mai Tais! And I loved staying at the Modern! They have a signature scent they use throughout the hotel that's to die for. They even sell it in the form of candles and sprays in the gift shop.
The pool was heavenly, the food was delicious and the location was wonderful. The Modern is also just a short drive to hikes and waterfalls, but it's still in the city to take advantage of everything Honolulu has to offer.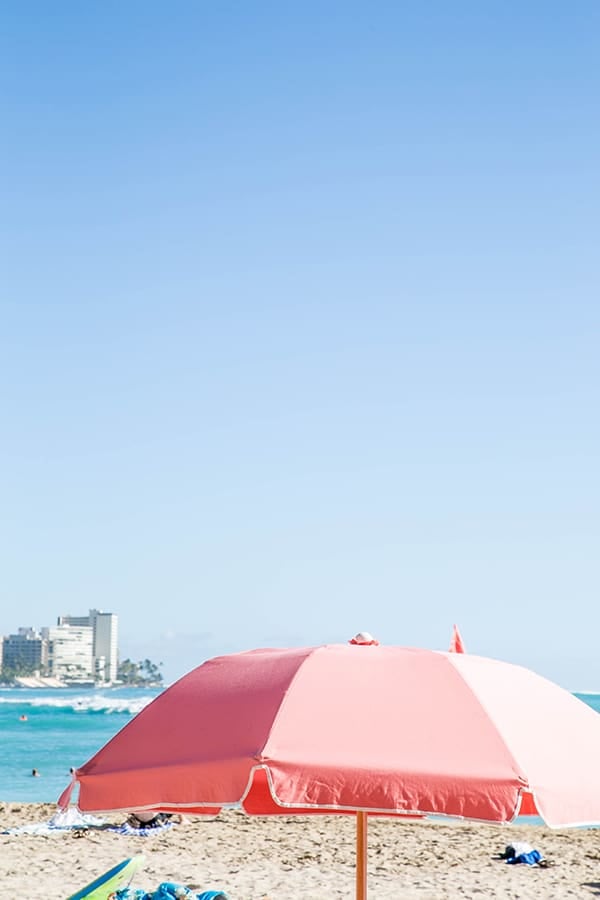 We took one day to drive up to the North Shore and check into Turtle Bay Resort. We stopped several times along the way, visiting beaches, the must-have shrimp truck food, little towns and historic lookouts. See everything listed below.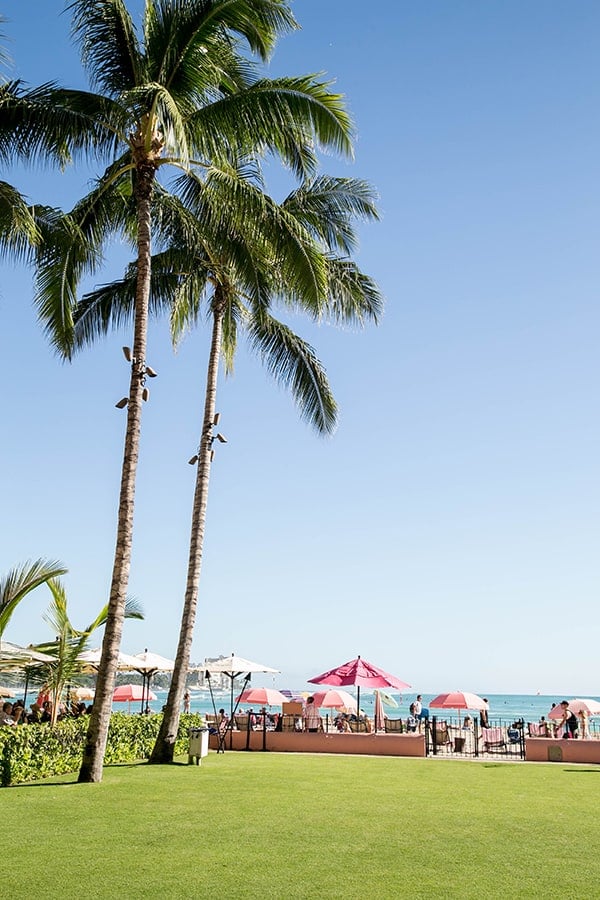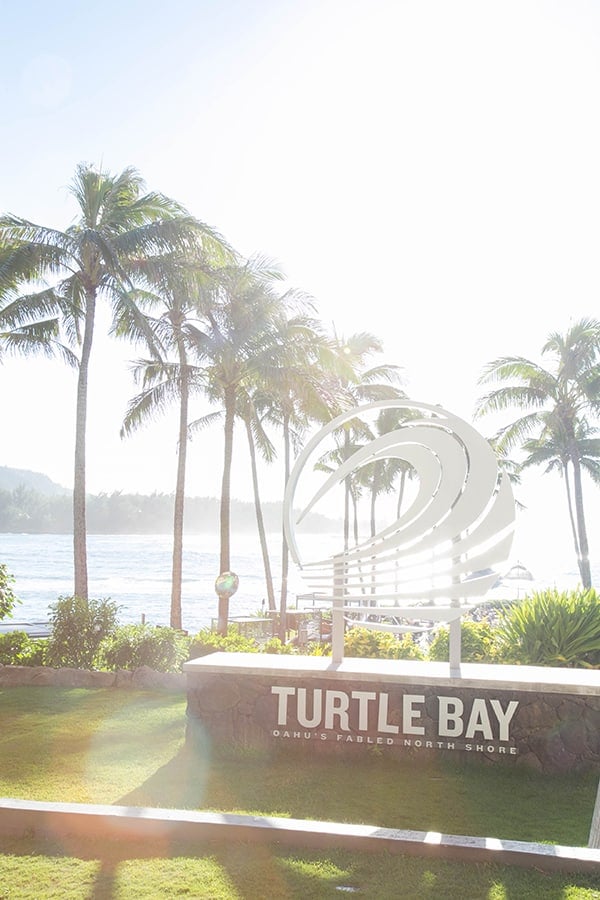 Turtle Bay Resort
Turtle Bay was also a highlight! It's a resort, so you get all of the luxuries a resort comes with. It has tons of amenities and activities, from yoga, horseback riding, golfing and lounging by the stunning pool that had a slide that my husband couldn't resist.
They recently did an enormous renovation and the resort and grounds are just stunning! Turtle Bay sits right on the beautiful North Shore and the whole vibe just feels like paradise. We truly loved it!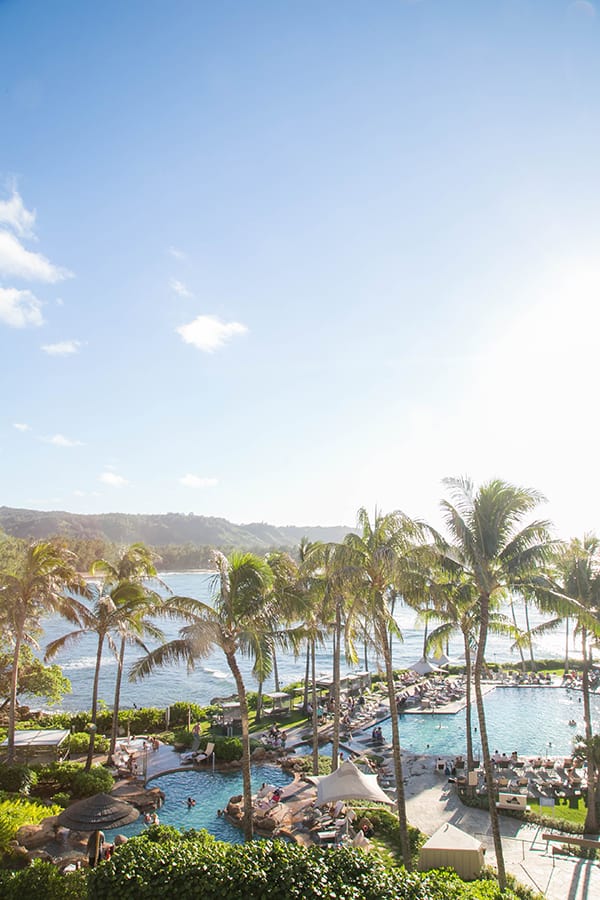 Mini Itinerary and Guide to Oahu!
Hotels: The Modern Honolulu and Turtle Bay Resort. It's good to visit both areas of the Island to get a true feel of the city and the country/North Shore!! Both are amazing.
Lunch at Mission Social Hall & Cafe. Mark Noguchi (born and raised in Oahu) cooked us some unforgettable, deliciously authentic Hawaiian food.
Dinner at Morimoto Waikiki at The Modern Hotel.
Chinatown bar crawl. This was a great area to go since it's being revitalized. There's a lot of history, locals, and great bars and restaurants. My faves were Livestock Tavern and The Pig & The Lady.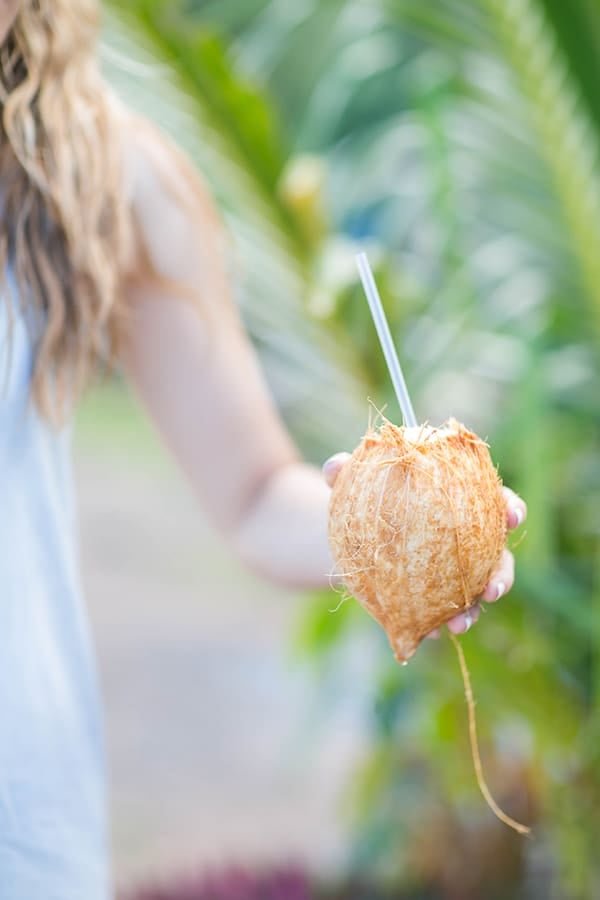 Mud Hen Water for dinner. Another local restaurant and community gathering place that specializes in new cuisine based on old Hawaiian flavors.
Hike Manoa Falls to see the most gorgeous waterfall!
We stopped by Morning Glass Coffee on our way to the Falls.
Night walk on the beach for Mai Tais at The Royal Hawaiian.
The KCC Farmers Market is Hawaii's largest farmers market.
The drive up to the North Shore was a lot of fun too! Below are a few places we stopped.
Filming of Jurassic Park
Kualoa is a private nature reserve where they filmed Jurassic Park. You can horseback ride into the park. Pretty magical!
Pali Lookout for the most scenic views of Oahu!!
Kailua Beach was one of my favorites. White sand, beautiful blue water… it was great for relaxing.
Aloha Supperette is a locally-owned boutique with great Hawaiian products.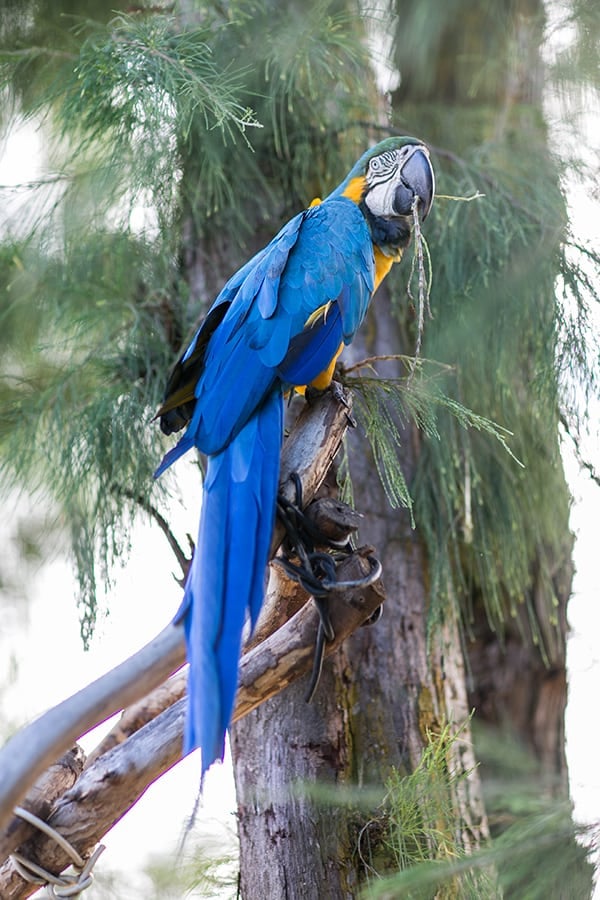 We loved the scenic and stunning Northshore.
Giovanni's Aloha Shrimp truck is definitely a must-have!!
Horseback riding to Kawela Bay and picnic lunch provided by Turtle Bay.
North Shore Soap Factory at Waialua Sugar Mill – Soap Making & Tour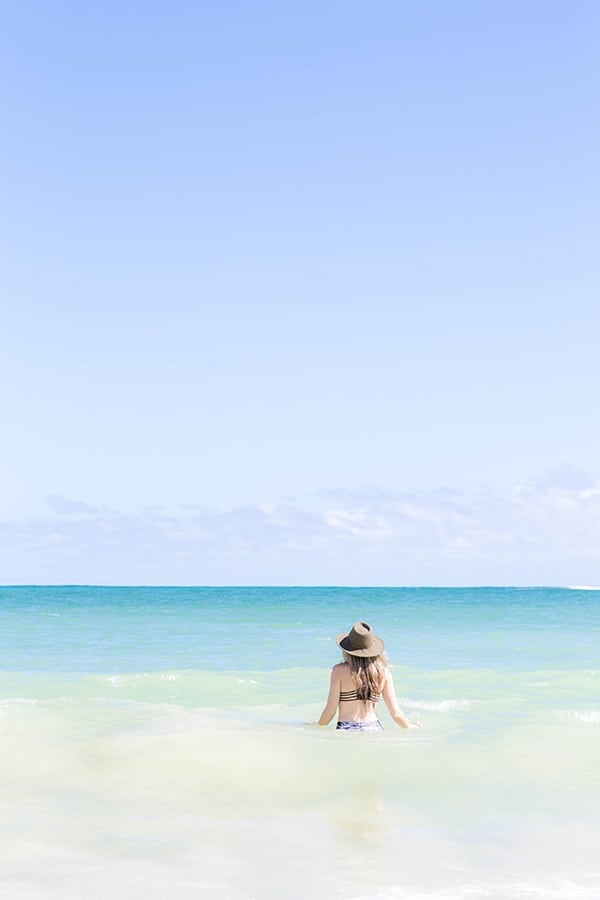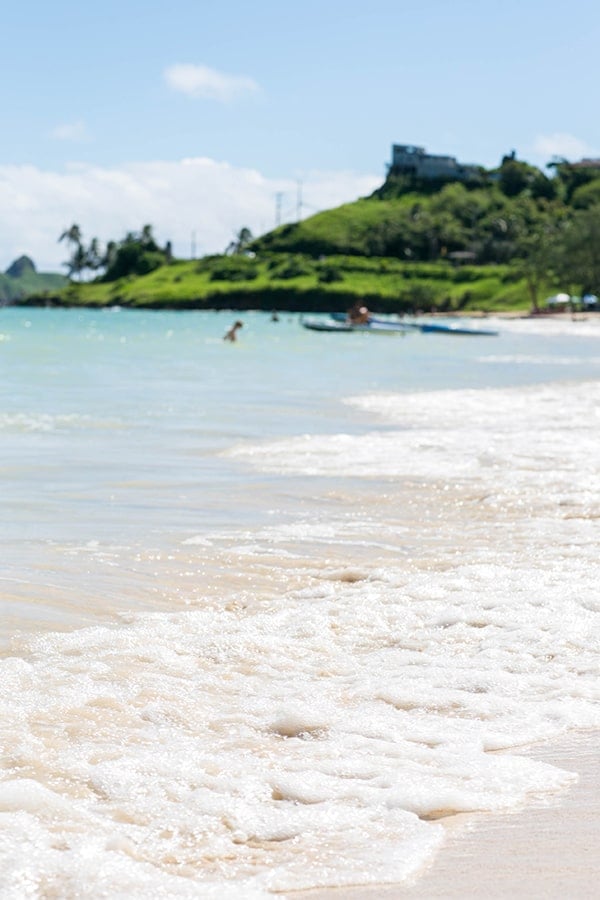 These girls made the trip so much fun. I adore them and their company!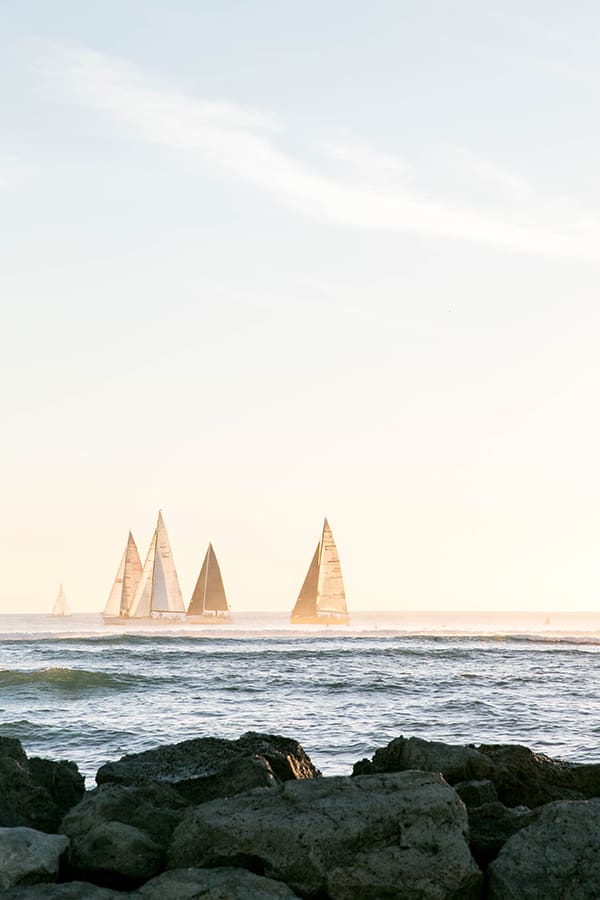 Oahu is by far one of my favorite island as there is so much to do. I love that it has both the city for excitement, country for peace and the most beautiful beaches. It's was perfect!
Photos by Zan Passante for Sugar and Charm