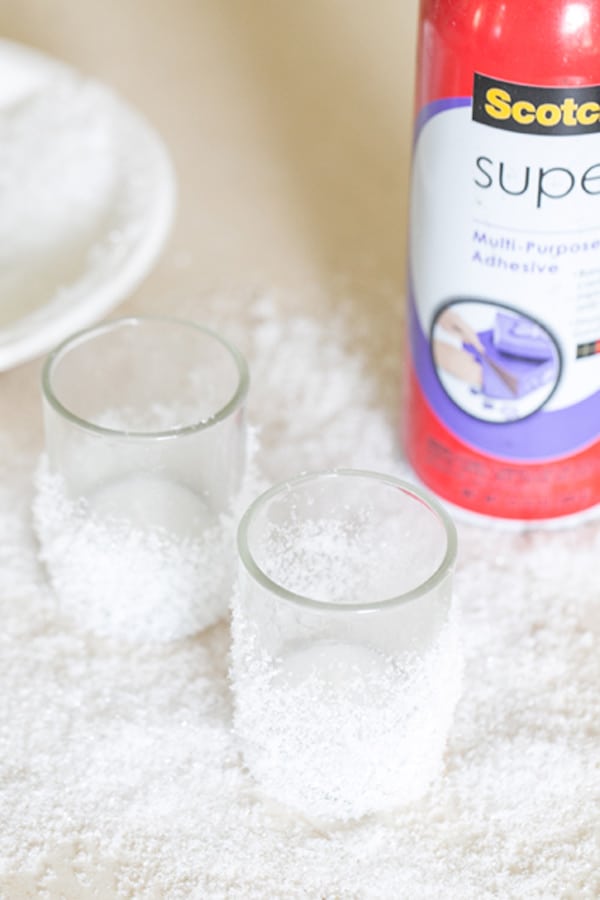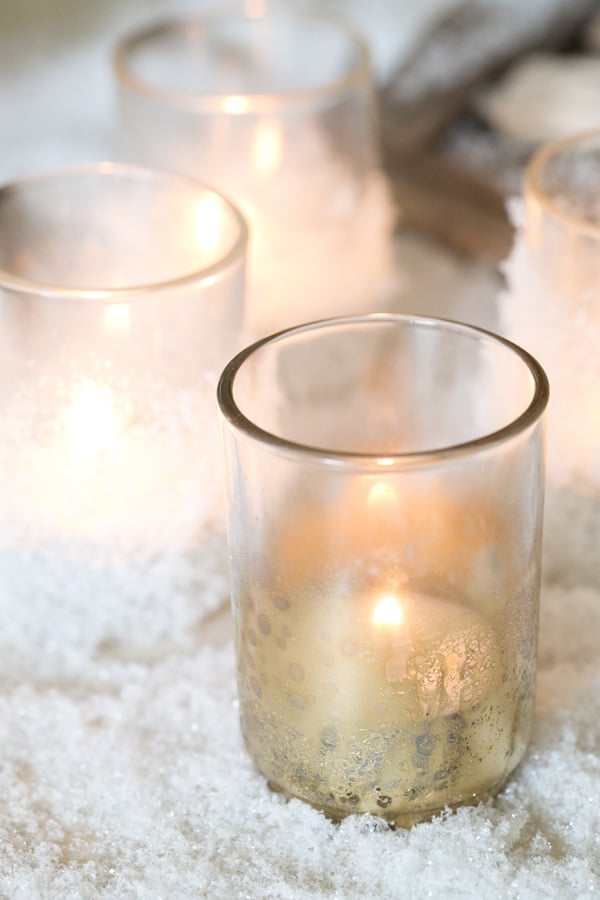 I'm loving these DIY holiday votives. We're starting to craft and get things ready for our holiday party! Since I dream of a snowy day (born and raised in Cali = no snow days EVER!), I wanted to incorporate snow into the decor. We made these extremely easy snowy votives to go on the tables. They'll add some holiday charm to the theme ; ) We also made some gold ones inspired by a gold mercury look, which believe it or not are easier to make than the snowy ones! Read below for the how-to and happy holiday crafting!
Materials
Fine, fake snow
Spray glue adhesive
Clear glass votives
Gold metallic spray paint
Spray bottle filled with water
Directions for DIY snow votives
Spray the votives halfway up, then dip in a bowl of fake snow. Spray the outside again, so it adheres all of the snow to the votive. Let them dry completely before using.
Directions for the DIY gold mercury votives
Spray the votives with metallic gold spray paint. Then while it's still wet, lightly spray the painted area with water. Let it dry.