"© The J.M. Smucker Company. © 2017. DD IP Holder LLC (as to Dunkin' Donuts and all other trademarks, logos and trade dress of DD IP Holder LLC) used under license."
I made a gingerbread cold brew latté and now Zan asks for one every day. I kindly respond by telling him how easy it is and that the cold brew is in the fridge, so go ahead and make one… and make me one too while you're at it! Wink, wink. I do agree with him, this cold brew recipe is delicious and has all the festive gingerbread flavors we're all craving this time of year! I used Dunkin' Donuts cold brew coffee, which is available at Walmart, and added real molasses and gingerbread spice. I then sweetened it with maple syrup! Oh-my-gosh…. it's SO good. Add a little cream and top it off with whipped cream and instead of eating little gingerbread men (because, how rude!), you can drink a smooth, flavorful gingerbread latte!!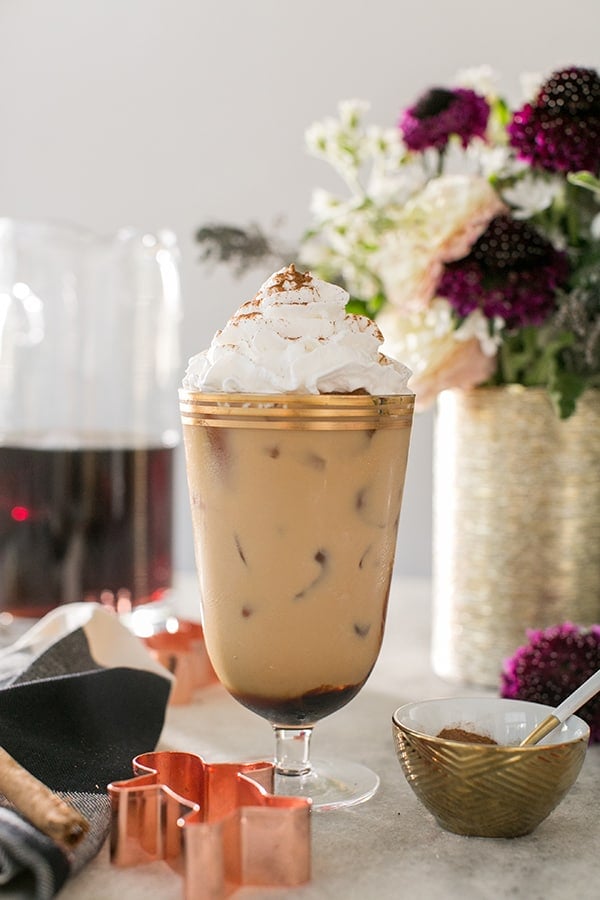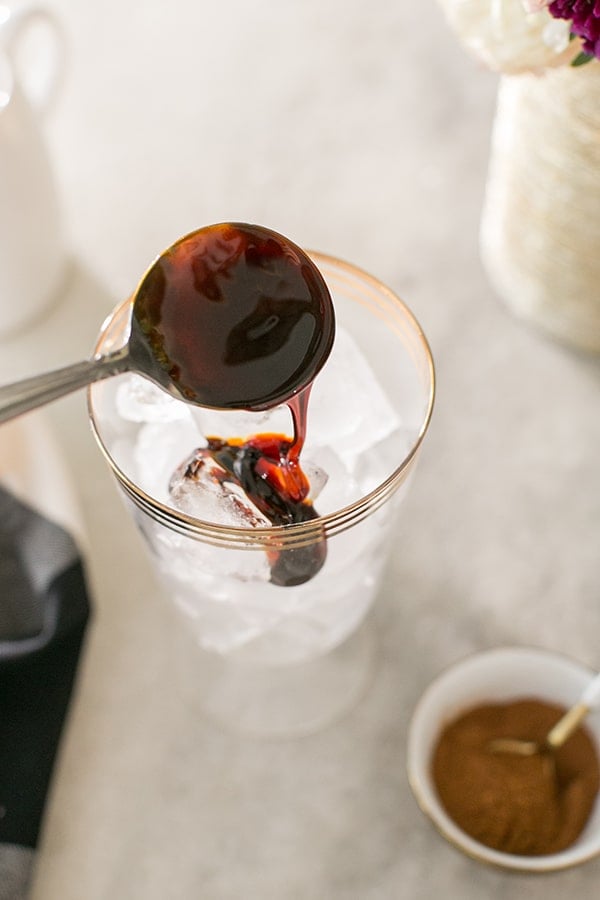 Also, if you're a fan of cold brew, you'll probably love our cold brew tonic and Witch's Cold Brew recipes too!
This post is sponsored by Walmart and Dunkin' Donuts