Do you know how excited we are that it's September?! My favorite season is here and we're celebrating by showing you how to make apple and pear chips! This easy entertaining idea can literally be made in just 3 steps! Wash, slice and bake! They're great sprinkled with cinnamon and then dipped in caramel sauce! Delicious! See the apple and pear chip how-to below.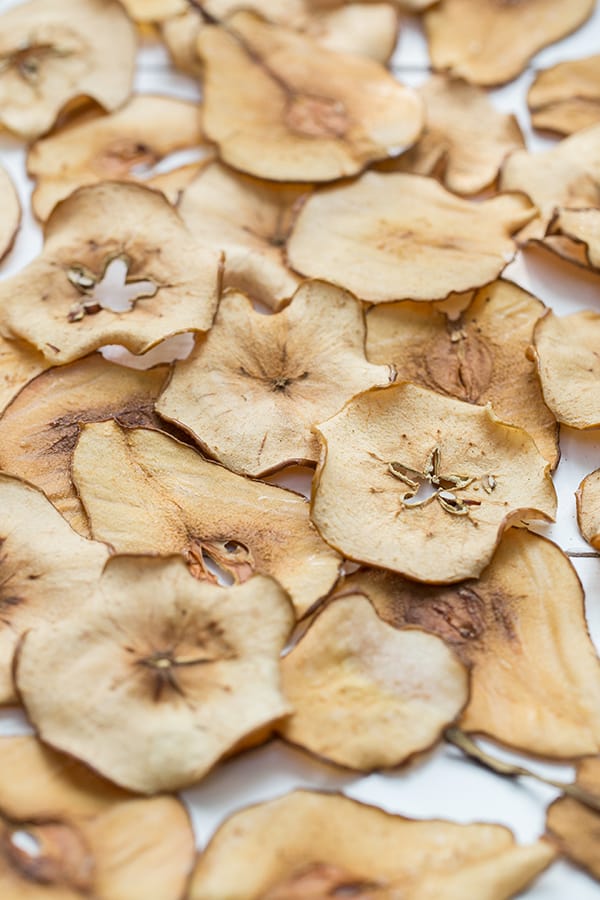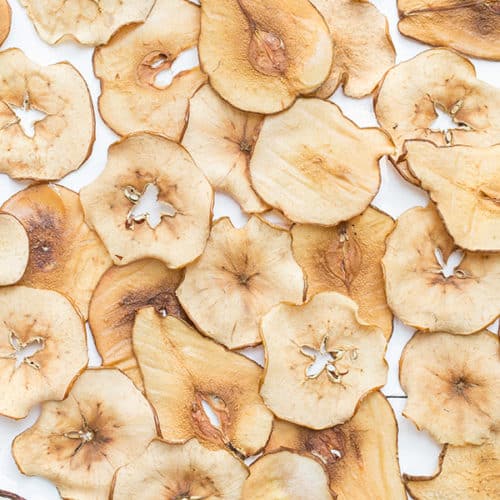 Instructions
Preheat the oven to 275 degrees.

Prepare 3 baking sheets with parchment paper.

Using a mandolin, slice the apples and pears ¼ inch thick. Line each sheet with apples and pears. Bake for 1½ hours, then turn over and bake for another hour or until golden brown and crispy. Sprinkle with cinnamon and enjoy!