Celebrations call for dessert and you shouldn't miss out if you're on a Keto diet! These sugar-free, low carb desserts are perfect for parties or a quick, healthier treat. We've rounded up 10 Keto cake recipes you'll love! Everyone deserves a little treat now and then.
We believe that even if you're following a certain diet, like the Keto diet, that you should still be able to satisfy your sweet tooth. It's especially rewarding to know that these recipes are low-carb and sugar-free. It's hard to believe, especially by the scrumptious, mouthwatering photos.
We rounded up some of our favorite Keto cake recipes, from cheesecake to mug cakes, these are not only delicious but they're beautiful too. Just like dessert should be!
You can also check out 10 Whole 30 Dessert Recipes too!
10 Keto Cake Recipes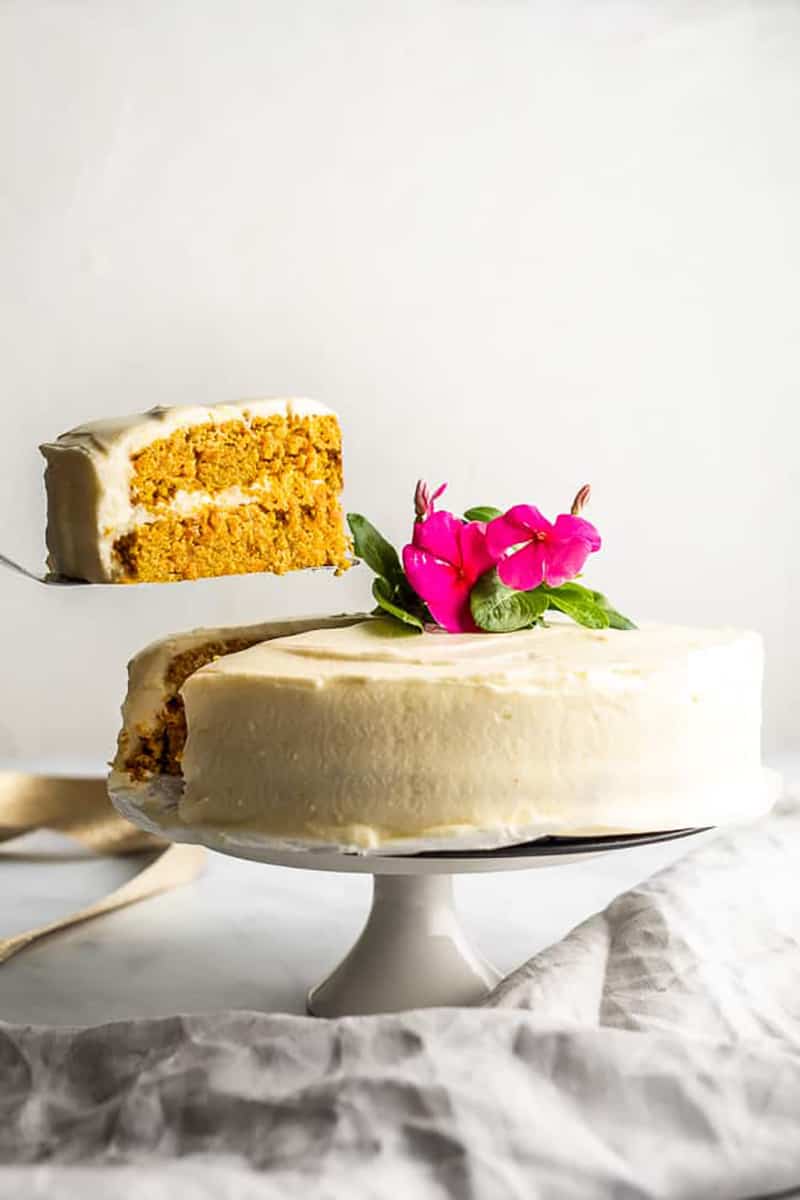 Keto Carrot Cake
This recipe is from Fat for Weight Loss and only has 5.5 net carbs per serving. It also uses gelatin as the binding agent which gives it a moist consistency. The cake is just lovely and beautifully topped with fresh flowers.
Photo + Recipe Credit – Fat for Weight loss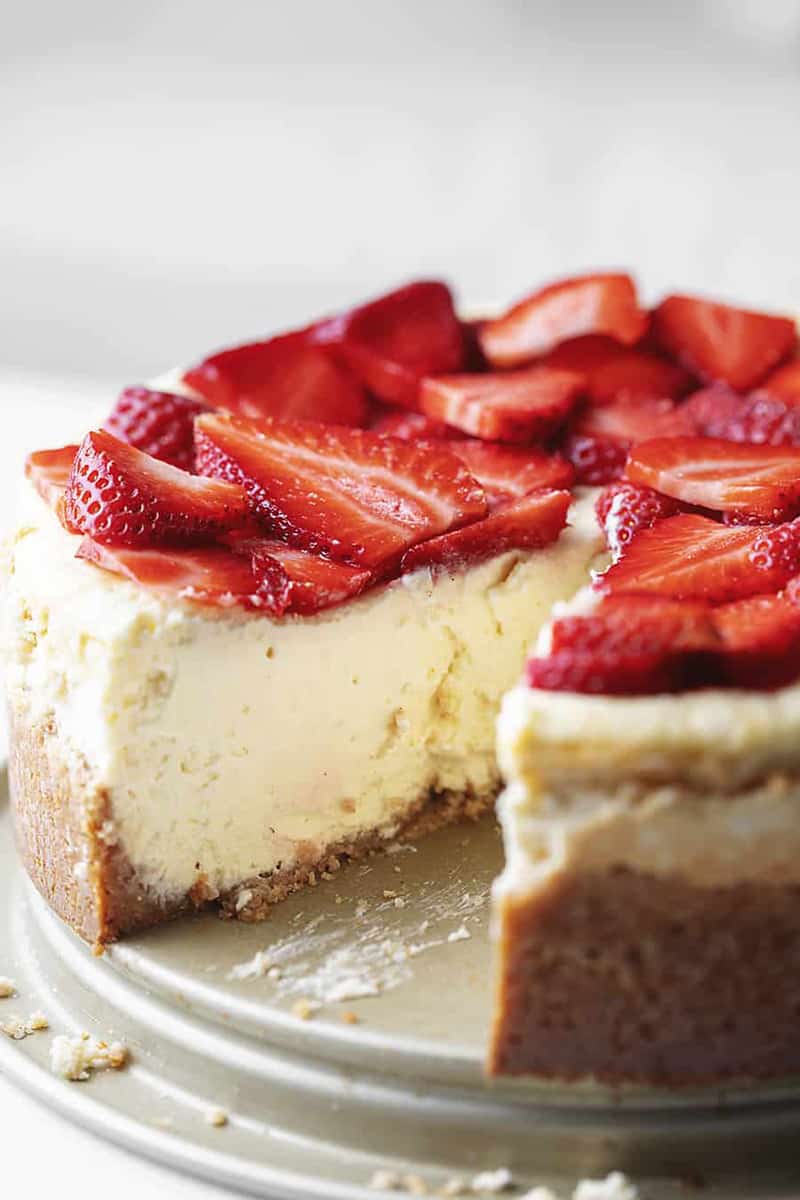 Keto Cheesecake
Hands down cheesecake is one of our all-time favorite desserts. It's rich and creamy and just the perfect way to end a meal. This recipe is sweetened with Swerve Sweetener, which is a sugar replacement. It's also made with a low carb crust. It looks so fluffy and delicious!
Photo + Recipe Credit – Low Carb with Jennifer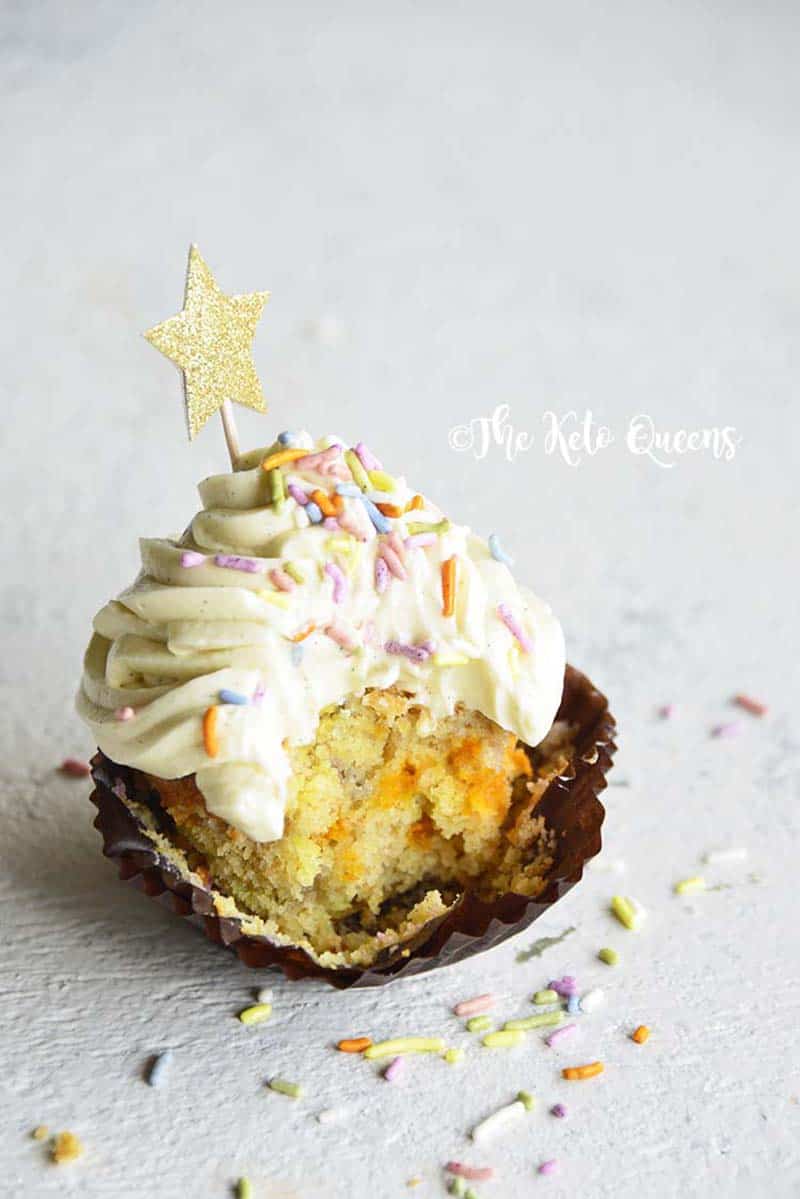 Vanilla Bean Keto Cupcakes with White Chocolate Frosting
These cupcakes scream celebration! They are the perfect Keto birthday dessert to bring to a party. They're made with a delicious white chocolate buttercream and sweetened with Swerve Confectioners.
Photo + Recipe Credit – The Keto Queens
Also, these Keto Vanilla Cupcakes from Green and Keto look amazing too!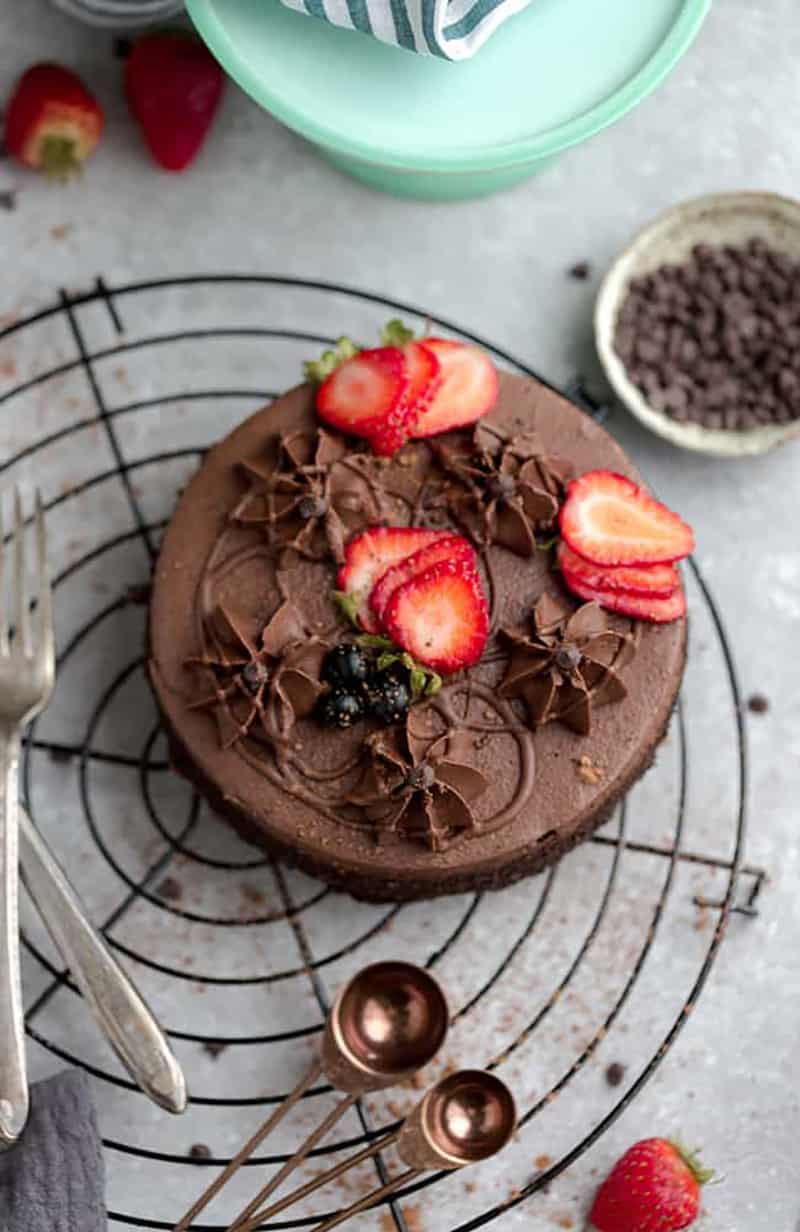 Keto Chocolate Cake
This Keto chocolate cake is low carb, sugar-free and paleo. It's sweetened with Lakanto Monkfruit Sweetener which is a powdered sugar replacement. The recipe also uses coconut oil for a moist cake. We love the chocolate swirls and beauty of this cake.
Photo + Recipe Credit – Life Made Sweeter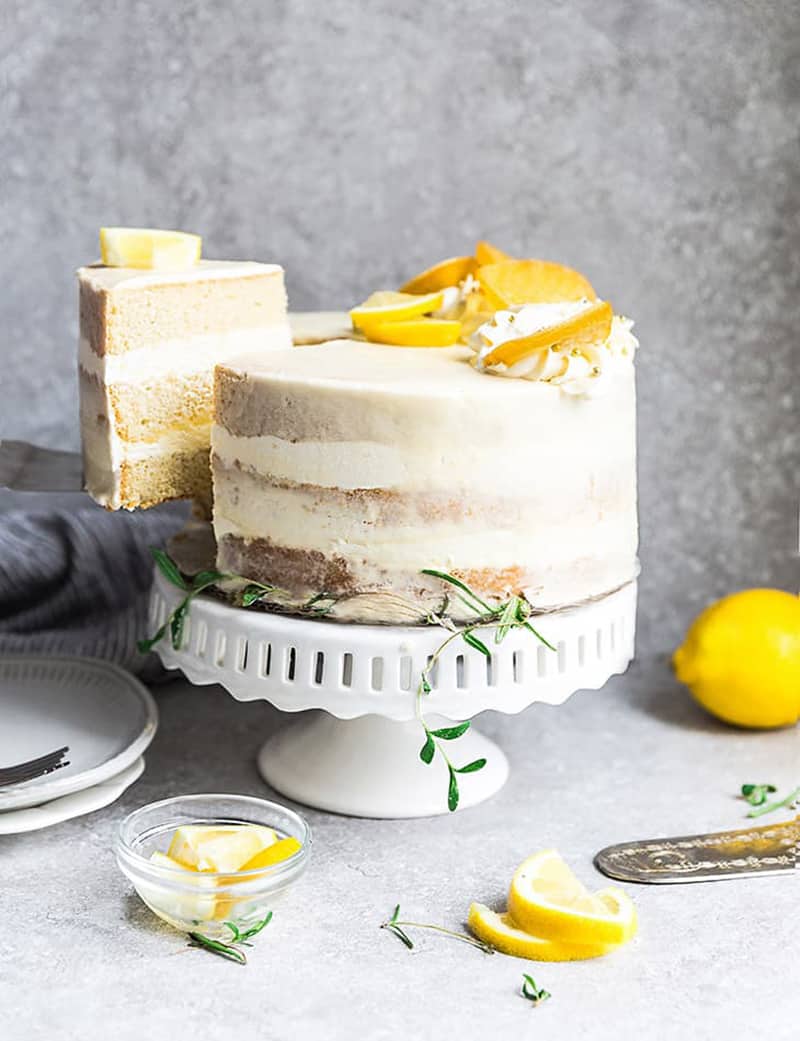 Keto Lemon Cake
Another recipe from Life Made Sweeter! This one is a moist lemon cake. It's Keto, low carb and paleo. This cake only has 3 net carbs per serving. It's also one of the most beautiful Keto cakes we've seen! Those lemon cake layers are calling our name! And as you can see, lemons are Keto!
Photo + Recipe Credit – Life Made Sweeter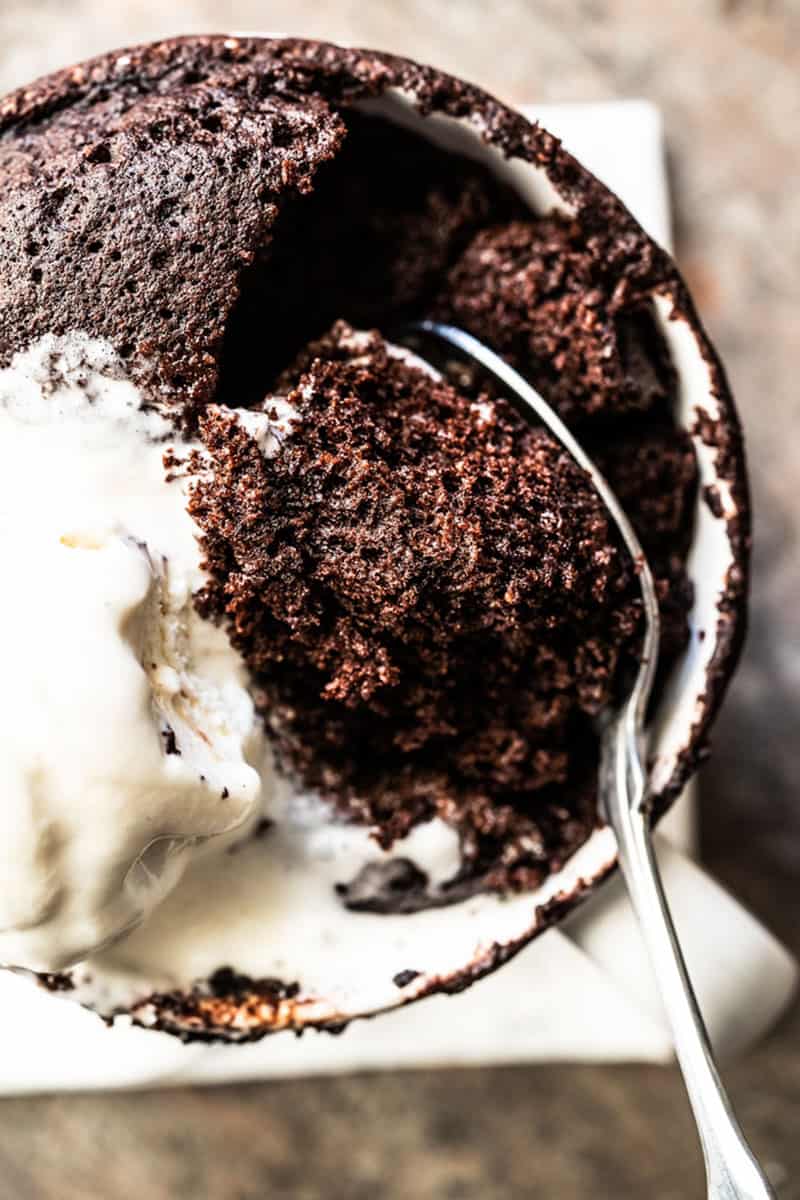 Chocolate Keto Mug Cake
Did you know you can make a chocolate cake in a mug? Let alone, a chocolate Keto cake in a mug? This cake only takes 90 seconds to make in the microwave! It also uses Lily's Chocolate which is sweetened with stevia, no added sugar, low- carb and Keto friendly. When you want a quick keto dessert, this is the recipe to try.
Photo + Recipe Credit – gnom-gnom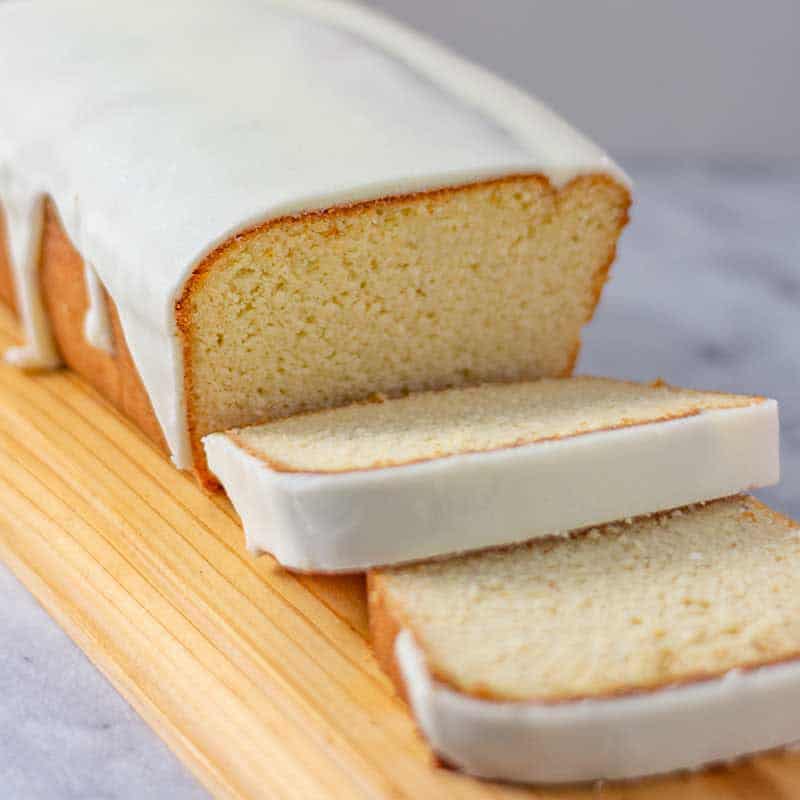 Keto Pound Cake
This is a buttery, no sugar vanilla pound cake recipe that is the perfect cake to enjoy in the morning. It uses Sukrin Icing for the top frosting which is another powdered sugar substitute. It's a crumbly and moist pound cake!
Photo + Recipe Credit – My Keto Kitchen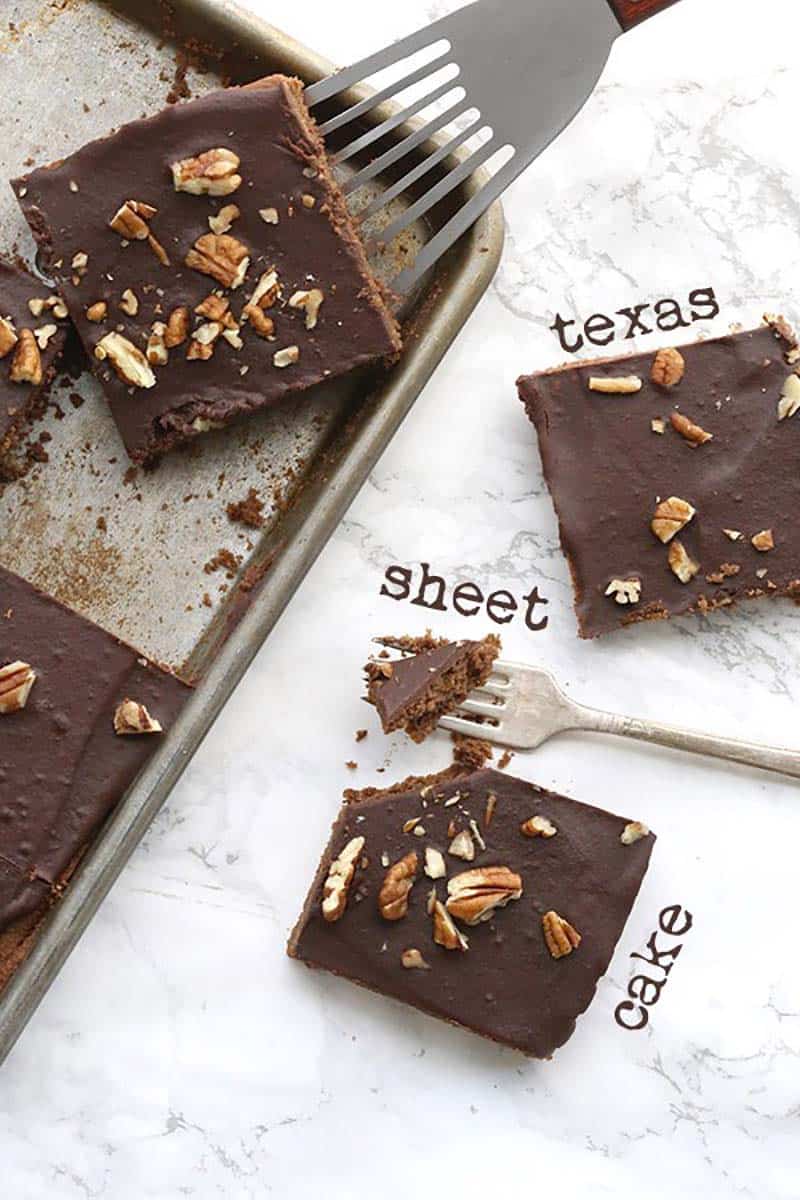 Texas Sheet Cake
We all love a good sheet cake recipe, especially a Texas sheet cake! So when we stumbled upon this Keto Texas Sheet Cake, we knew it was a winner. The perfect and easy chocolate sheet cake that is sugar-free!
Photo + Recipe Credit – All Day I Dream About Food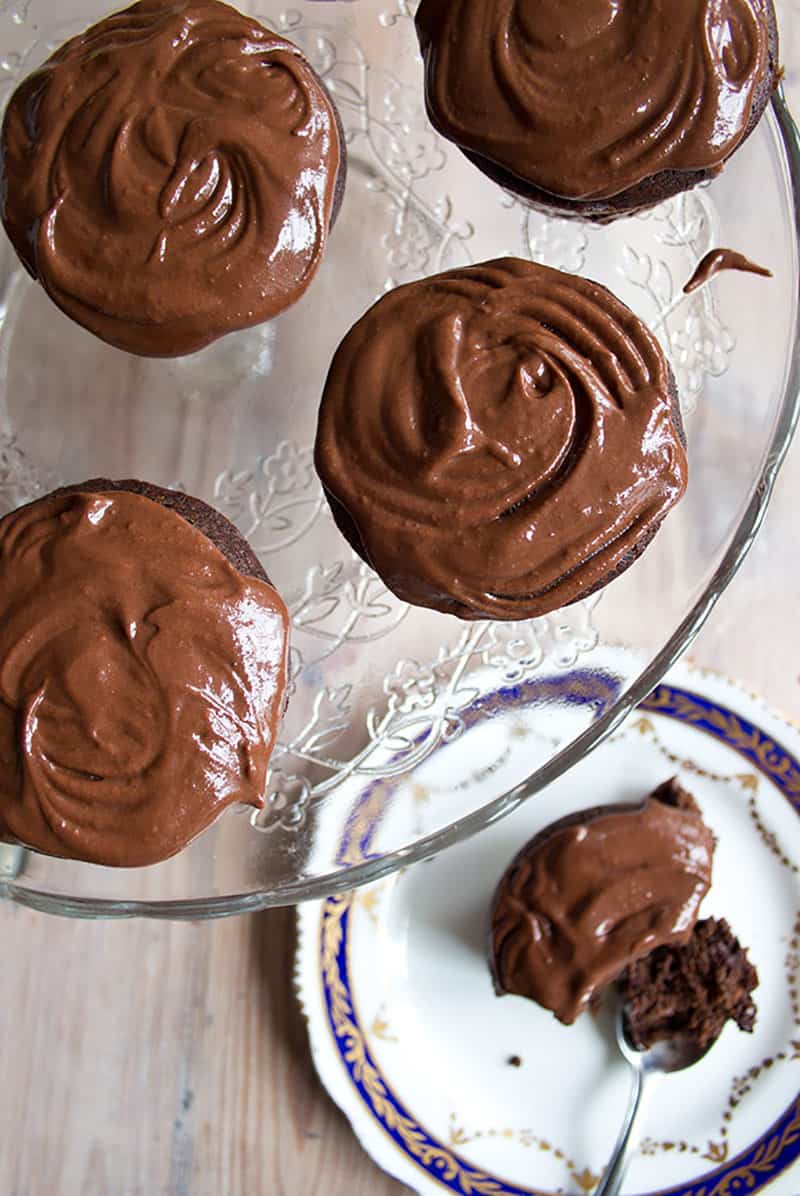 Sugar-Free Keto Chocolate Cupcakes
The gooey chocolate frosting, melting over the top of the chocolate cupcakes caught our attention. These are too good to pass up and since they're sugar-free we can eat a few right? They have a coconut flour base and are gluten-free and low carb.
Photo + Recipe Credit – Sugar-Free Londoner
Also, check out her Best Ever Keto Chocolate Cake! It looks divine too!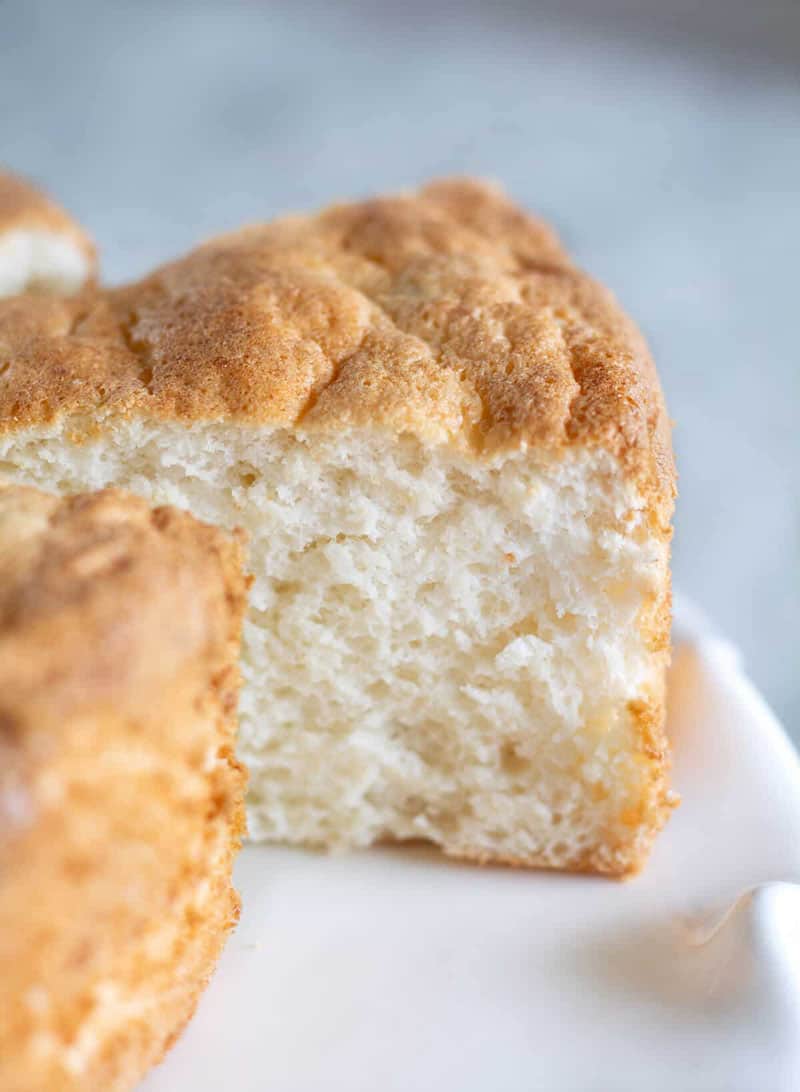 Paleo and Keto Angel Food Cake
Angel food cake is light and airy and goes great with fresh fruit like strawberries. It's paleo, gluten-free and nut-free and you can't even tell! It's truly a perfect Keto cake dessert to serve during the summer.
Photo + Recipe Credit – Cassidys Craveable Creations
Keto Cake Ingredients to Have on Hand
The thing about making a Keto cake is that you're using different sweetener substitutes that aren't always easy to find at the store. It's best to keep a few of these on hand so you can make the desserts we've rounded up!
Best Low Carb Fruit to Eat on the Keto Diet
Topping cakes and desserts with fruit not only adds color and charm but flavor too. Here are some of the best fruits and berries to serve with a Keto cake that are lower in carbs.
Blackberries
Raspberries
Strawberries
Cantaloupe
Watermelon
Honeydew
Peaches
Lemon
Star Fruit
Keto Whipped Cream
Whipped cream is also a classic cake topping! You can make a light and fluffy Keto whipped cream and serve it with fruit or use it to top a delicious cake!
Let us know if you make any of these Keto Cake Recipes! Also, don't forget to Pin and save for later!