We've heard a lot about Whole30 and the dinner and breakfast recipes fill our Pinterest page, so we decided to do a little research and find the best Whole30 desserts out there! Whole30 is a popular and somewhat trendy diet (or lifestyle) that involves removing sugar, dairy, legumes, and grains from your diet. And although the desserts are technically "allowed" on the Whole30 diet, we believe you don't need to deprive yourself of a little sweetness! I mean, we're all about being healthier, but there's always room for a little sweetness!! We rounded up 10 delicious Whole30 approved desserts to inspire any of you who are currently sticking to a strict eating plan and craving something sweet! Here's to a happier and healthier you!
Layered Apple & Date Parfaits by The Almond Eater
Whole30 Apple Parfait is made with apples, nuts, dates, cinnamon, and a drizzle of almond butter. 
Chocolate and Coconut Almond Joy Bars by 40 Aprons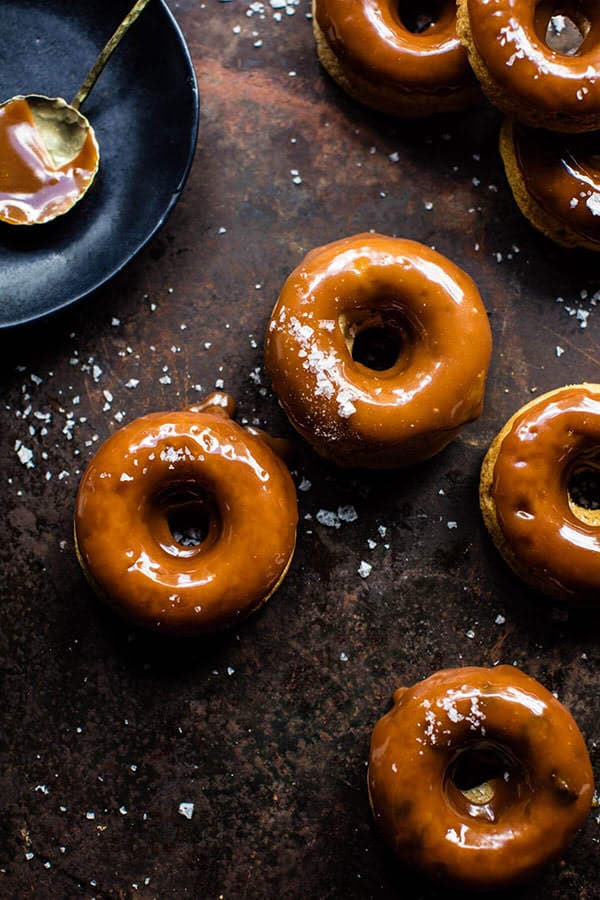 Roasted Strawberries and Coconut Cream by Brooklyn Supper
Coconut Almond Butter Truffles by Running to the Kitchen
Caramelized Banana Pecan Coconut Milk Ice Cream by My Natural Family
Sautéed Apples and Pears with Coconut Butter by Paleo Running Momma
Clean Chocolate Cupcakes by Monika Hibbs
Banana Almond Chia Seed Pudding by Grits and Chopsticks
Cantaloupe Nice Cream Bowls by Get Inspired Everyday
Three Ingredient Brownies by PopSugar
So if you need a little something sweet, try one of these!! The ingredients are all Whole30 ingredients, so really… is it a dessert or a "snack". That's for you to decide!