A look into the Savon de Marseille Soap in Marseille. How they make it and where you can buy this classic, traditional soap!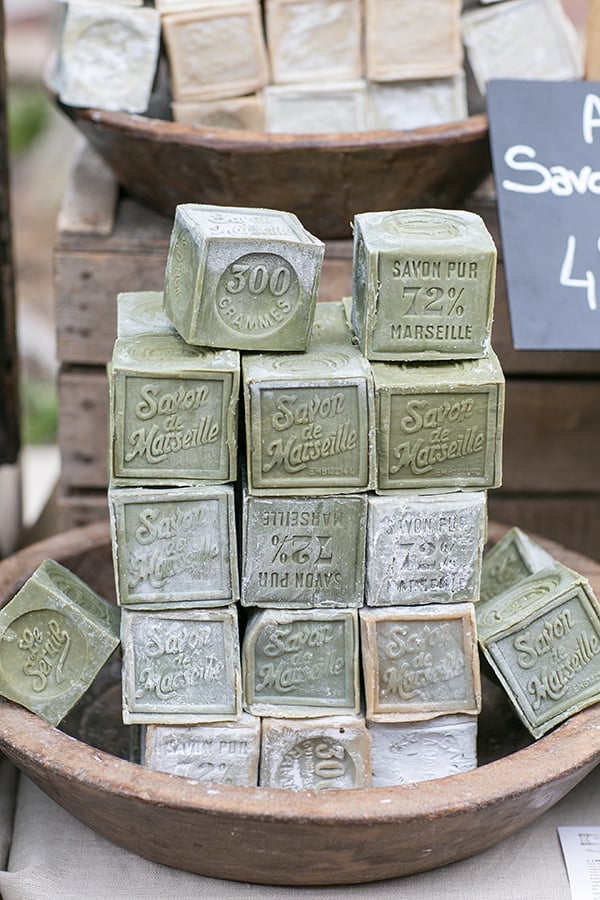 A few months ago we traveled to Marseille, France. We were there for the day, exploring the city. You can see more of our day here! Since we only had one day, I had to be selective on what I wanted to see. Being the Home Economics junkie that I am (it was my college major, ha!), I knew a visit to the famous soap store in Marseille, called Savon de Marseille, was a must!
There's something so charming about those rustic, embossed blocks of soaps that made me want to learn more and seek out their store.
You've probably seen the classic soaps from Savon de Marseille around as they've expanded their products greatly and are available to buy in the USA and online.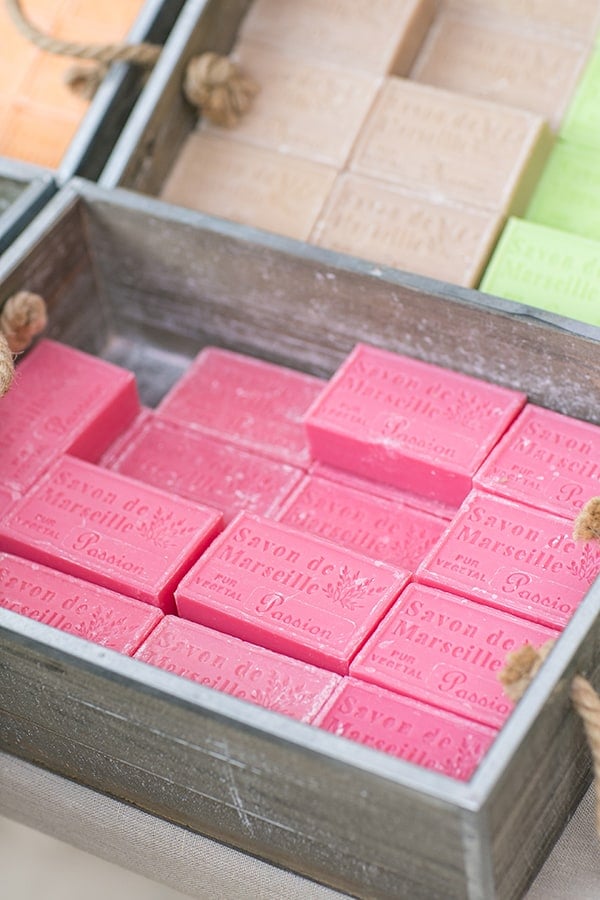 I was interested in the tradition of how they started making soap in the middle ages and the techniques they used. The first documented soap maker in Marseille was in 1307!
History of Savon de Marseille Soap
The soap was traditionally made using water from the Mediterranean Sea, olive oil and alkaline chemicals. The original green and white soaps are sold in the store and are made from olive oil and palm oil, with no added fragrance, additives or animal fats.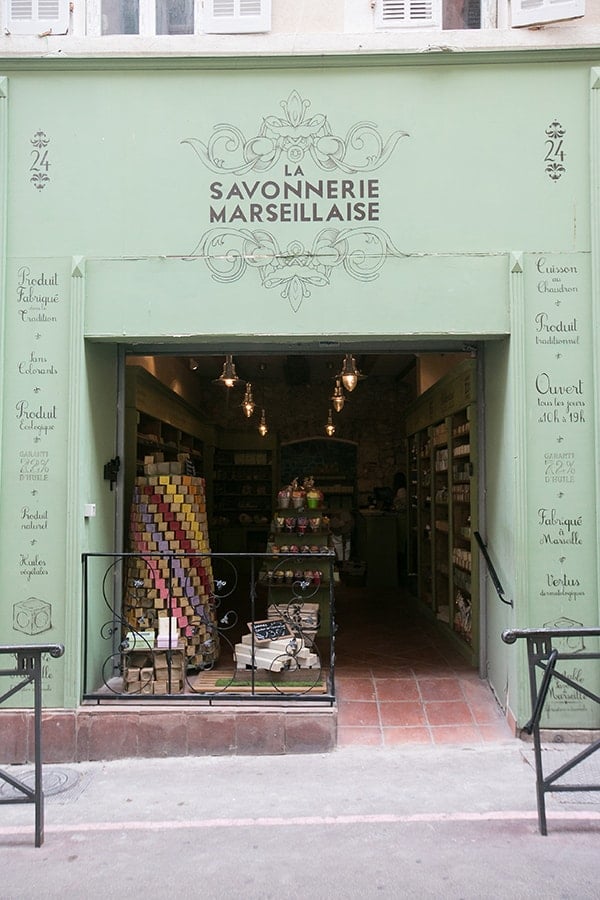 It takes about two weeks to craft the soap and up to a month for it to be shop ready. I carried home a green soap that I use for my hands, which literally makes them squeaky clean and a white laundry bar soap for stains.
I also brought some back as gifts! These days, you have to look carefully if you want to buy traditional soap online as there are so many knock-offs!
I found this supplier, which seems pretty good.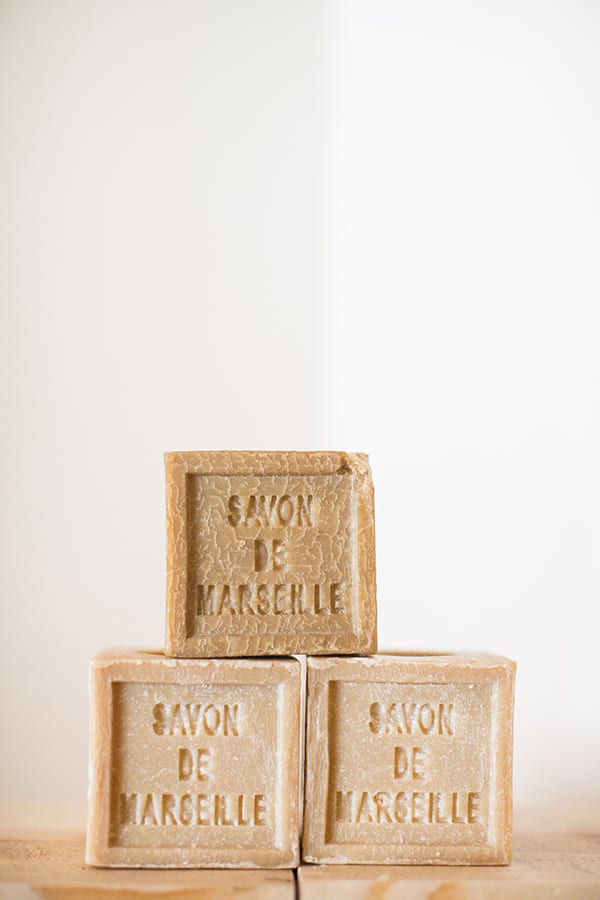 Make Your Own Savon de Marseille Soap
If you're interested in crafting your own modern bar of Savon de Marseille for fun, all you really need is an olive oil soap base, French green clay, and a square soap mold. These are kind of fun too, although not shaped like a block. And then just follow this simple Martha Stewart tutorial.
It's pretty basic, but soap making is always fun. Also, remember you don't have to add fragrance, the original soap doesn't have any and I kind of like it like that, but of course, it's a personal preference.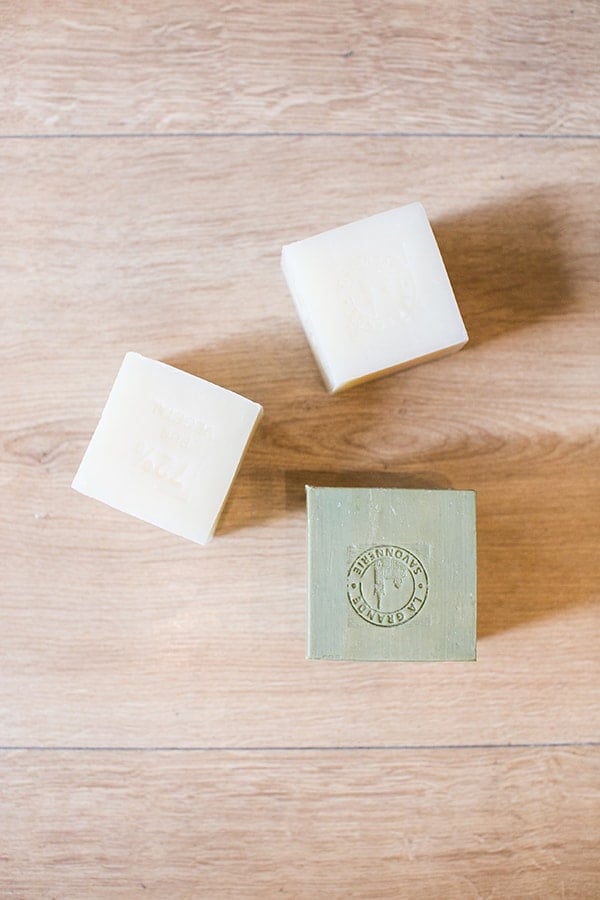 Where can I buy Savon de Marseille Soap?
You can buy the soap online from their website, check it out here.
You can also buy a liquid form of the soap too. Nordstrom sells many scents and styles. It's great for a guest bathroom or kitchen.
More Posts You'll Love!
5 Natural Cleaning Recipes That Work
Sugar and Charm Cleaning Checklist
How to Create a Charming Home Cleaning Kit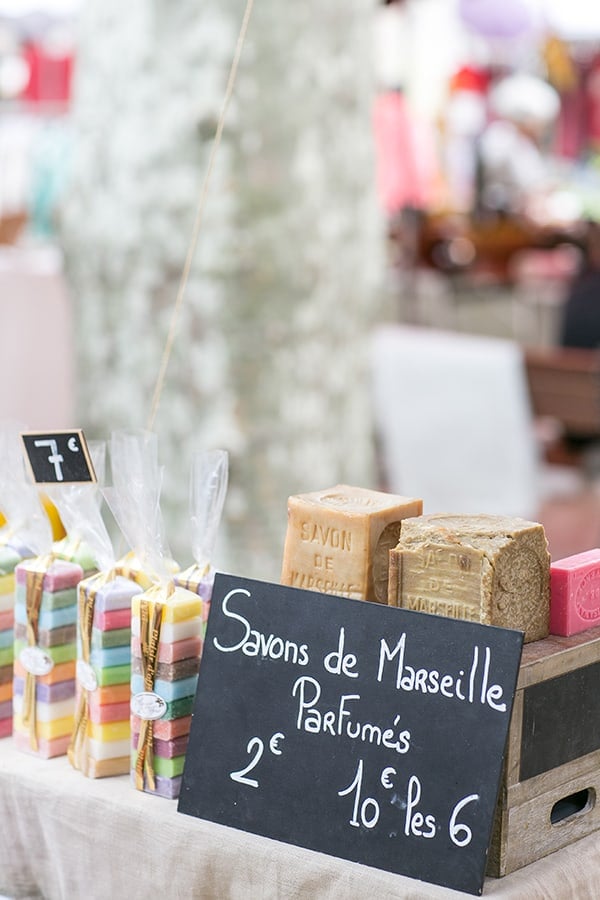 Have you ever tired this soap? Let us know in the comments below!
You can also FOLLOW US on FACEBOOK, INSTAGRAM, and PINTEREST to see more delicious recipes, cocktails, desserts and parties!