Download and print our free Thanksgiving coloring pages! These charming coloring pages are great for a teen's or kid's Thanksgiving table and will them busy during a long dinner.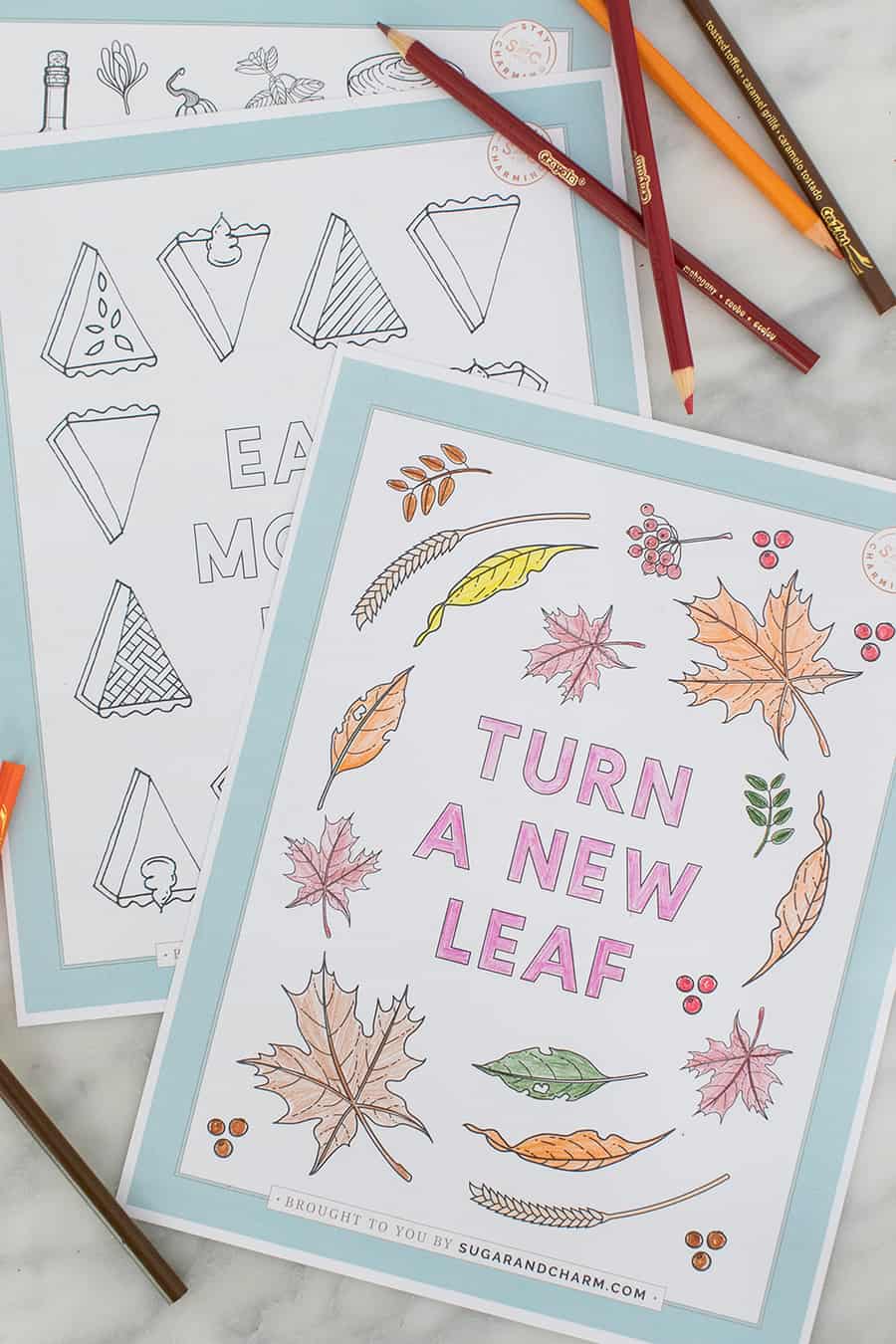 Thanksgiving day is usually a long day of cooking, drinking and watching the parade, and just relaxing with friends and family. Kids are playing games, lounging, or helping in the kitchen.
When it comes time to set the table for a feast, take a few extra minutes to set a special Thanksgiving table for the kiddos. Print out our charming Thanksgiving coloring pages and have a few extra crafts out to keep them occupied.
Printable Thanksgiving Coloring Pages
We've created three beautiful and charming coloring pages that you can download and print for your table.
This coloring page is filled with our favorite dessert, PIE! You can always eat more pie!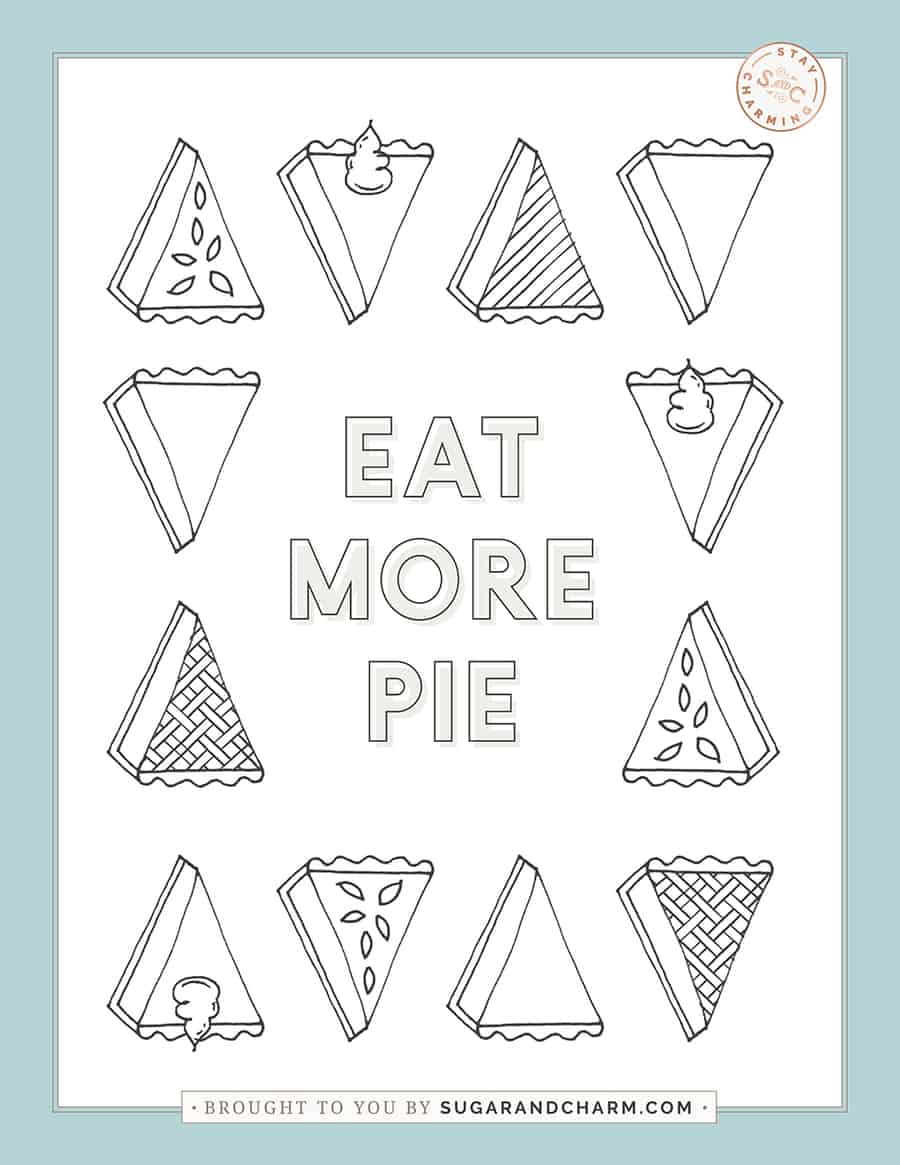 This one is filled with all things Thanksgiving! Pie, turkey, pumpkins, and more!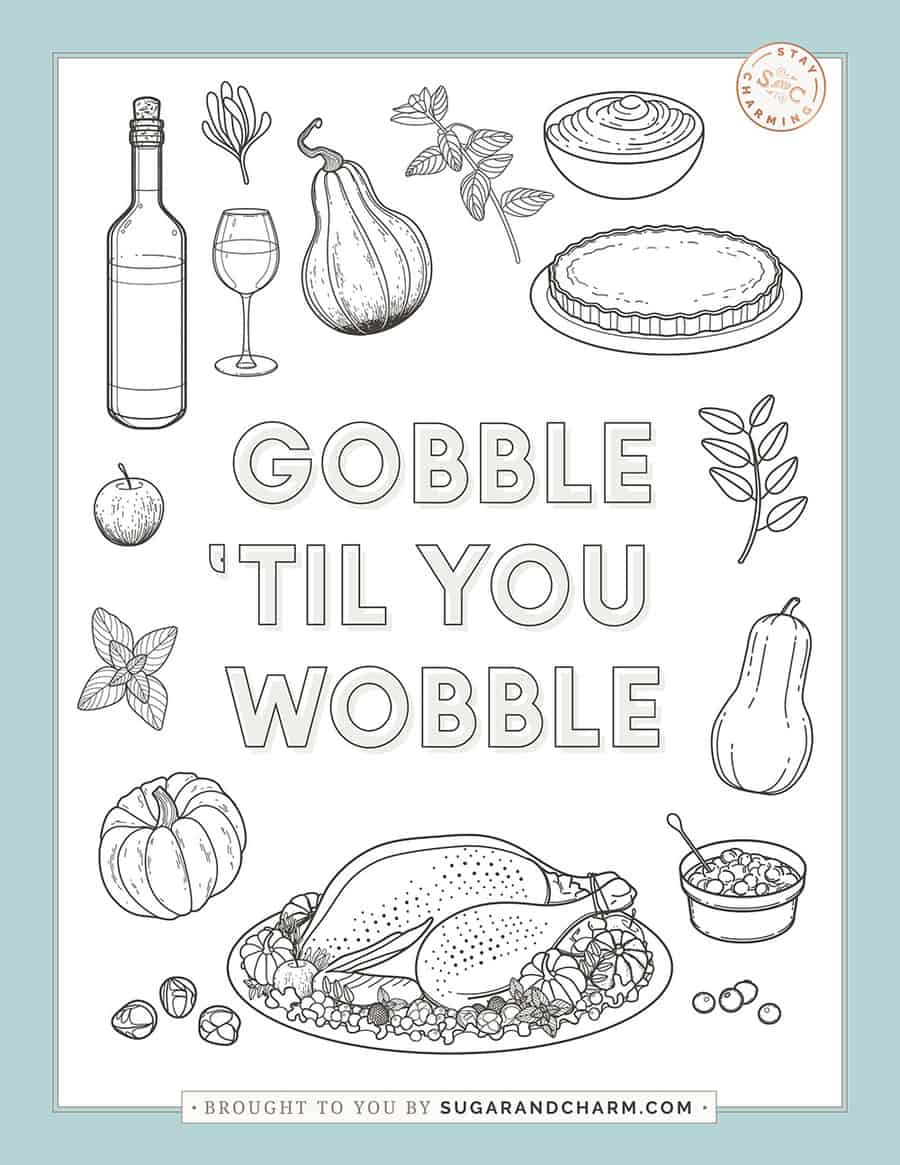 Fall is about embracing each season and change. Our turn a new leaf coloring page has beautiful fall leaves and symbolizes the good change that we all embark on.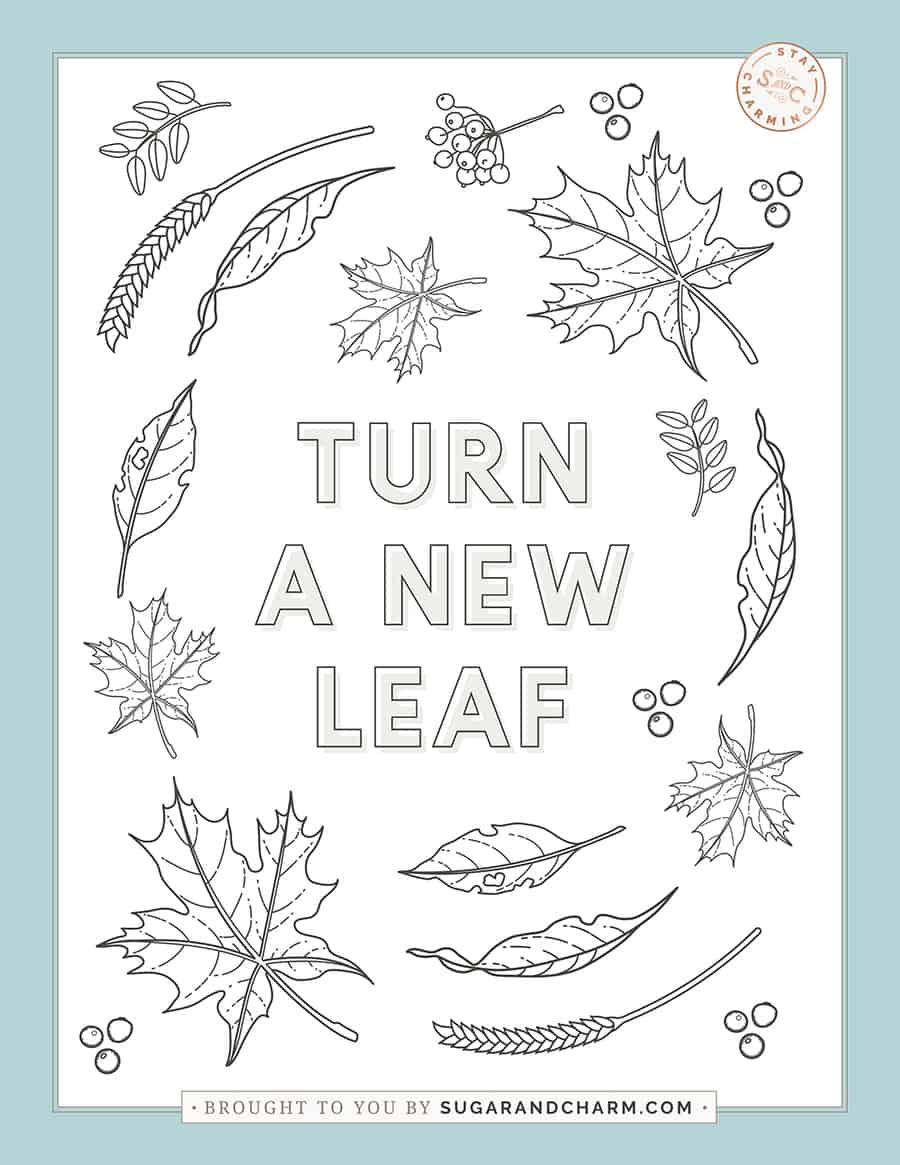 Don't forget the coloring pencils and crayons too! We love this set with so many beautiful colors. These metallic colored pencils are a fun option too.
For even more printables check out Doodle Art Alley, The Spruce Crafts and Crayola!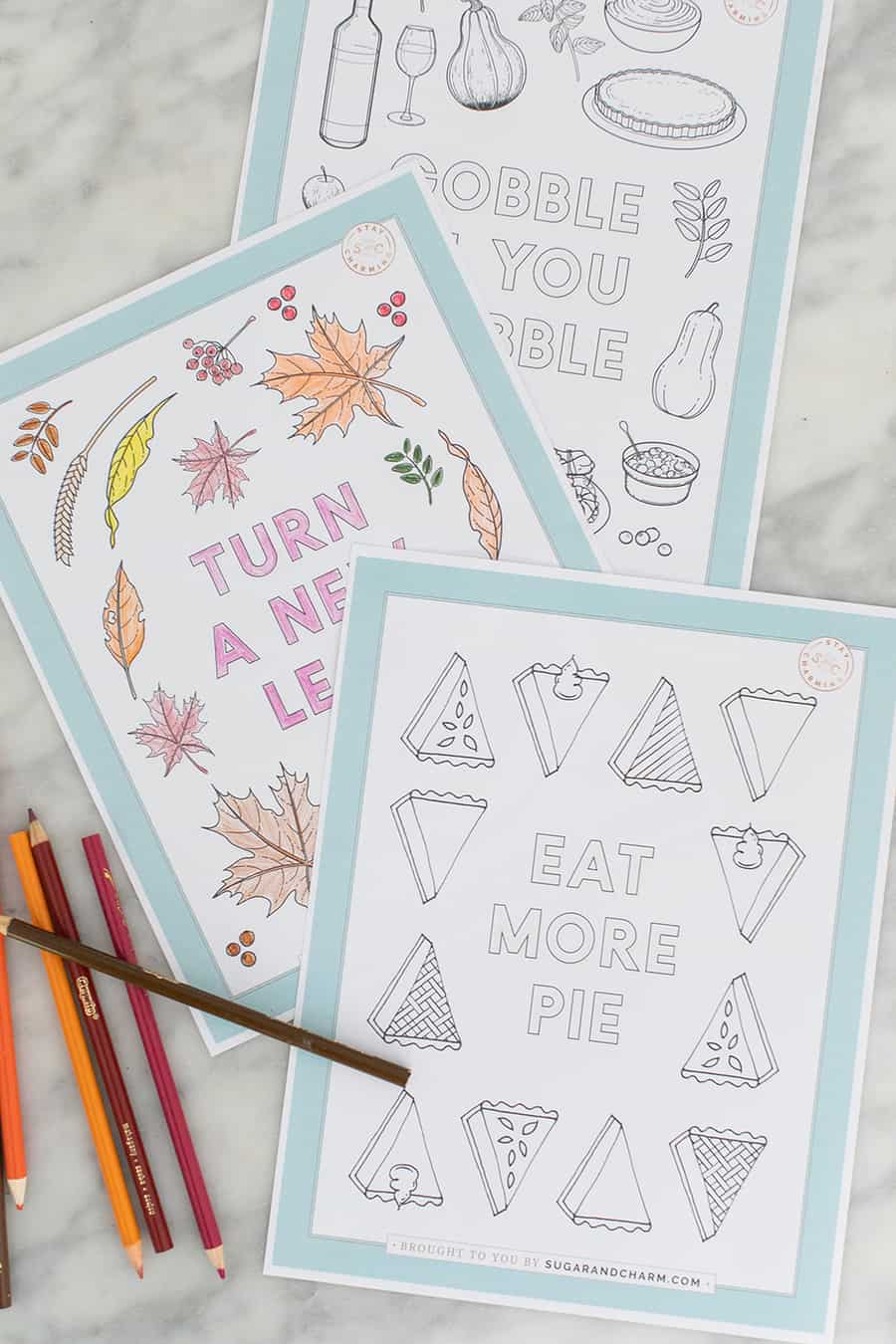 More Thanksgiving Ideas You'll Love!
Colorful Vegetable Turkey Platter for Kids
The Most Delicious Homemade Pumpkin Pie
DIY Thanksgiving Dessert Table
If you download our coloring pages, please tag us on social so we can see them all colored in!
You can also FOLLOW US on FACEBOOK, INSTAGRAM, and PINTEREST to see more delicious recipes, cocktails, desserts and parties!