10 charming Halloween ideas that will elevate your party!
We've gathered 10 of our favorite Halloween ideas to make your party amazing! Over the years we've made several Halloween cocktails, sweets and craft projects. It's one of our favorite holidays and we love that you can make it charmingly spooky with these fun ideas.
10 Charming Halloween Party Ideas!
Candy Corn Shots
Candy corns are essential to Halloween! We've infused vodka with the classic orange and yellow candy to make candy corn Halloween shots!
Jolly Rancher Cocktail Punch
What's Halloween without a Jolly Rancher drink?! My Spiked Jolly Rancher Punch is perfect for a crowd and full of candy flavors without being too sweet!
Halloween Charcuterie Board
Sharing all the charming details on how to make the perfect Halloween Meat and Cheese Board! The perfect appetizer for a Halloween party!
Halloween Trick or Treat Bar
We love unique Halloween party ideas that you can put together for a hilariously spooky night. We created a trick or treat bar with actual Halloween tricks AND treats! Your guests will be cracking up all night long!
Spooky Dessert Platter
Our Halloween dessert platter is filled with delicious treats, fruit, and caramel apples. A super simple Halloween dessert that everyone will love!
Pumpkin Carving Party
Sharing some fun ideas on How to Throw a Pumpkin Carving Party and Pumpkin Carving Party! The perfect Halloween Party menu, desserts and making a pumpkin carving kit.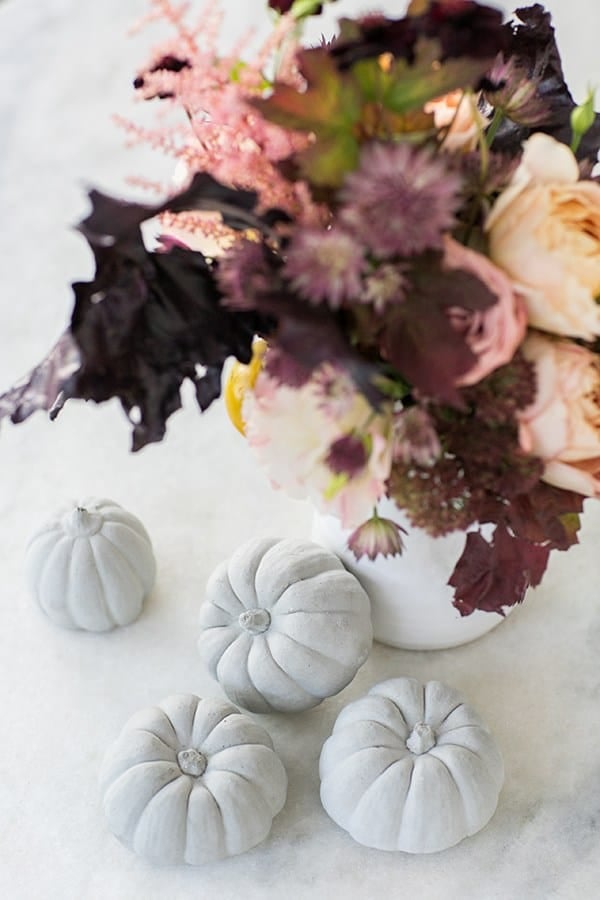 DIY Concrete Pumpkins
These concrete pumpkin decorations are so delightful! You put them on your front porch or as a table centerpiece, wherever you want a bit of fall charm!
How to Set Up the Most Charming Halloween Bar
Here are some awesome Halloween home bar ideas that won't break the bank! From cocktails to Halloween decorations and recipes all while saving money!
Halloween Dirt Cups
Halloween Dirt Cups are an easy, make-ahead dessert made with the most delicious homemade chocolate pudding and dark chocolate Oreo crumbs.
We hope you've gotten some fun Halloween ideas for your party!
You can also FOLLOW US on FACEBOOK, INSTAGRAM, and PINTEREST to see more delicious recipes, cocktails, desserts, and parties!