Time to celebrate the 4th of July! Let the fireworks begin! We're sharing our favorite party tips, ideas, 4th of July decor and more!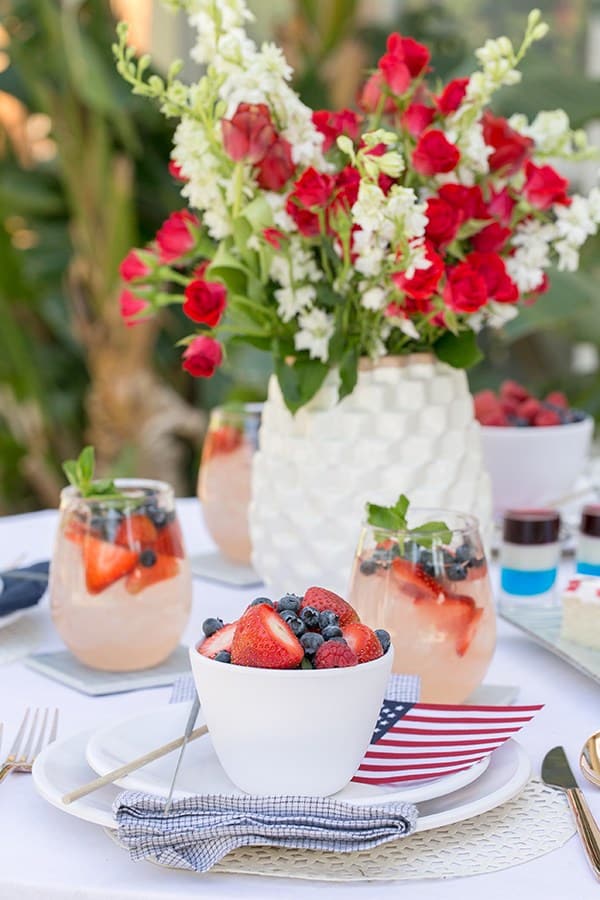 Oh, the 4th! Good ole' American BBQs, fireworks, parades, and endless celebrations! The 4th of July is one of my favorite holidays to celebrate with family and friends. I look forward to entertaining and enjoying the 4th every year.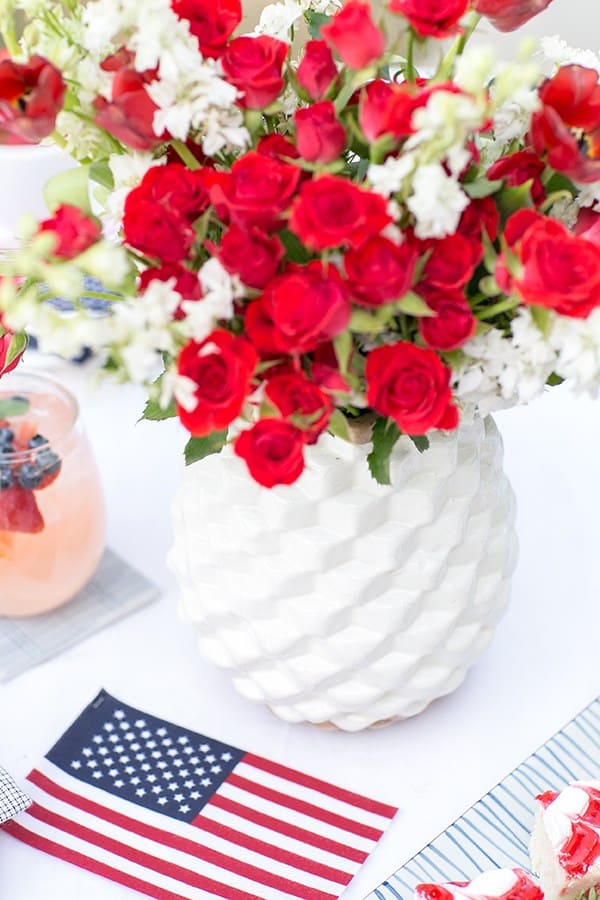 Homemade Spiked Lemonade for the 4th
Boil water and sugar until sugar is dissolved.
Add in the fresh squeezed lemon juice and pour into a heatproof glass pitcher.
Refrigerate until cold.
Add in the vodka and the berries. Serve over ice!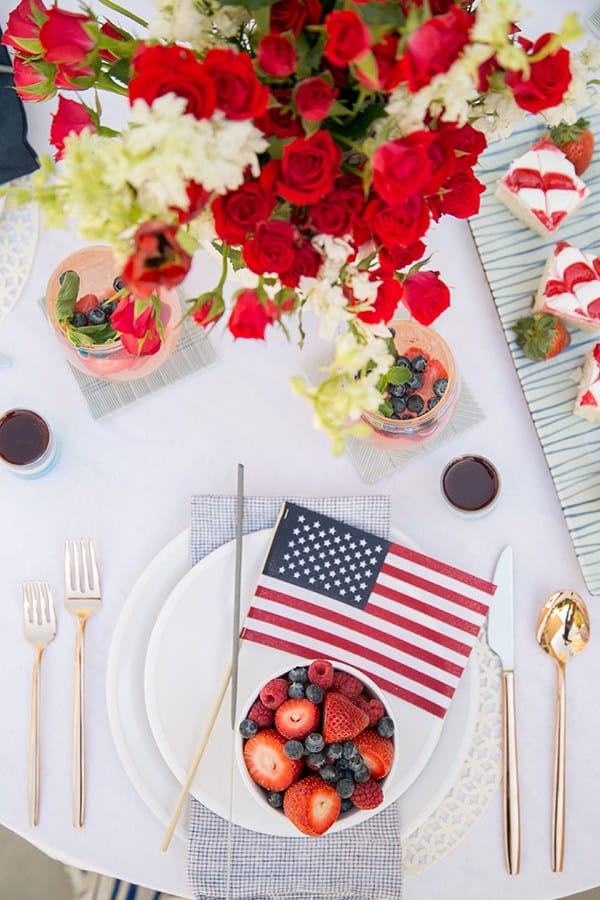 4th July Party Ideas
Keep it patriotic and 4th of July inspired without going overboard! Simple decorations like small flags and some bunting work wonders without looking overdone.
Keep things easy and break out the cooler! Fill it with sodas, beer and water and let guests serve themselves. To keep everyone hydrated, we created pre-made ice waters in Weck jars. For the ice cubes, we made them with strawberries and blueberries to add to our 4th of July color scheme.
Fresh flowers are always a must! And don't forget the sparklers! It just takes a little preparation and inspiration to create a charming and modern 4th of July party that your guests will love!
Easy Summer Cocktail Number 1 – Red White And Blue Party Jello Shots
These little wobbly shots are so eye catching and so tasty! Spiked gelatin shots are fun to make and look so good in these slanted shot glasses. Serve them with tiny spoons and enjoy!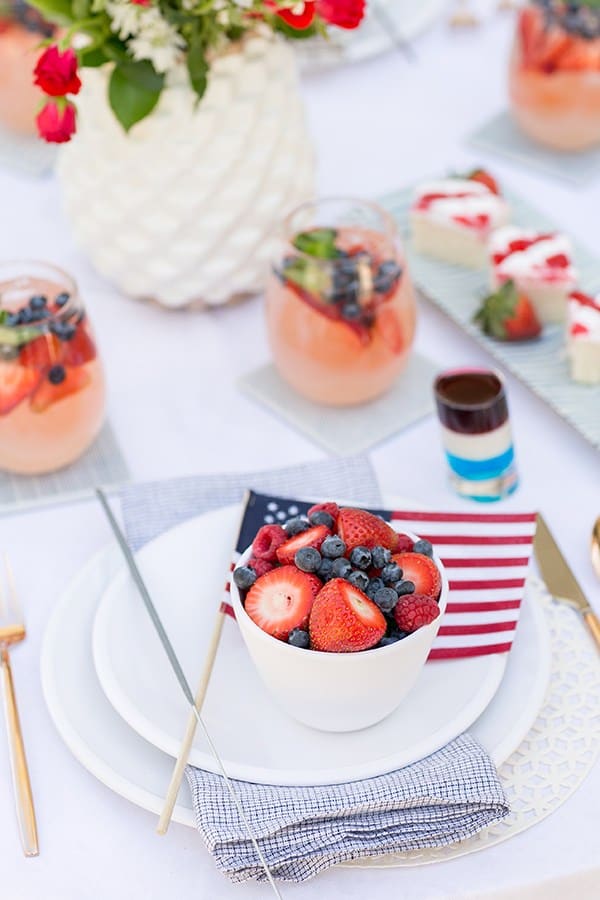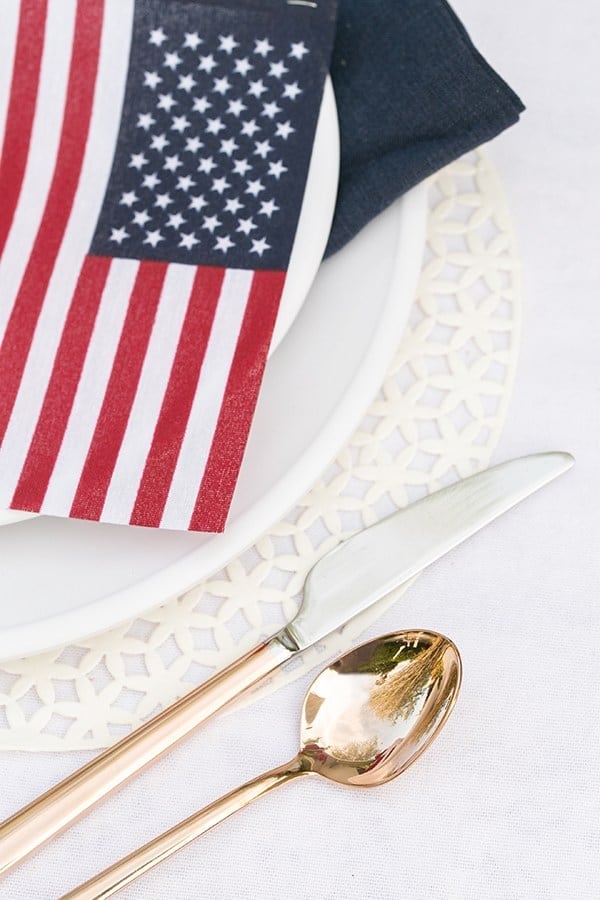 Top Tips For Easy Summer Cocktails
Make sure you get the measurements right, it can make or break the cocktail!
Pre chill your glass wear.
Make sure you have spoons for the red, white and blue shots.
Refrigerate the spiked lemonade until nice and cold.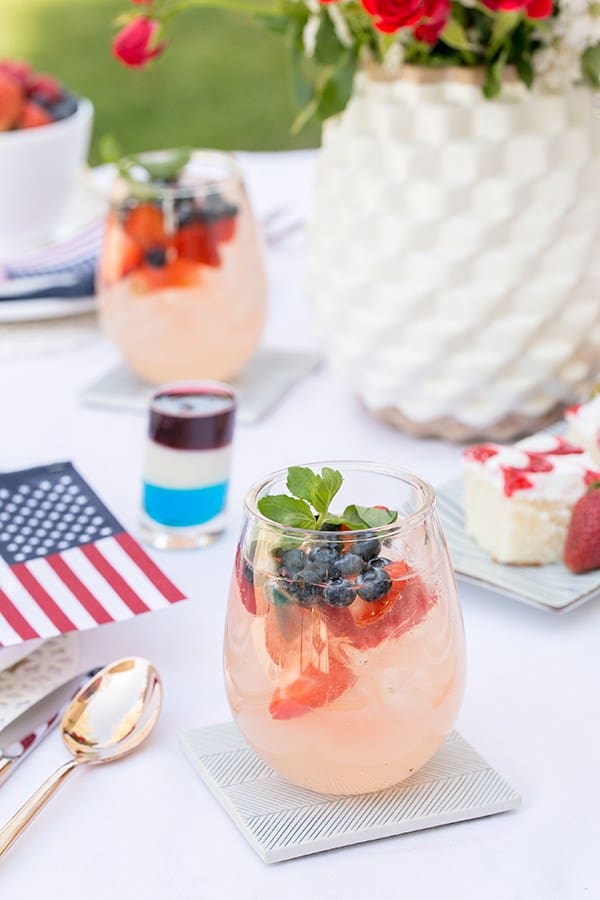 Check Out These Other Awesome Summer Cocktails
Vodka Watermelon Cocktail by Joyful Healthy Eats
Indian Summer Cocktail by A Spicy Perspective
If you have tried these Easy Summer Cocktails recipes, or any other recipe on my blog, then please rate it and let me know how it turned out in the comments below! You can also FOLLOW ME on FACEBOOK, INSTAGRAM and PINTEREST to see more delicious, healthy, family-friendly food!