I have always been fascinated with taking care of my skin, trying the best products and enjoying fun, DIY pampering sessions at home in between my spa facials! There is nothing better than taking a morning to give yourself a special mini-spa session.
Starting with a healthy, light breakfast is the perfect way to get things going! We set up a make-your-own yogurt station filled with fresh pineapple, dragon fruit, blueberries, bananas, raspberries, coconuts, almonds, granola, honey, goji berries and other healthy foods! We used Greek yogurt as the base and then built our own using our favorite toppings!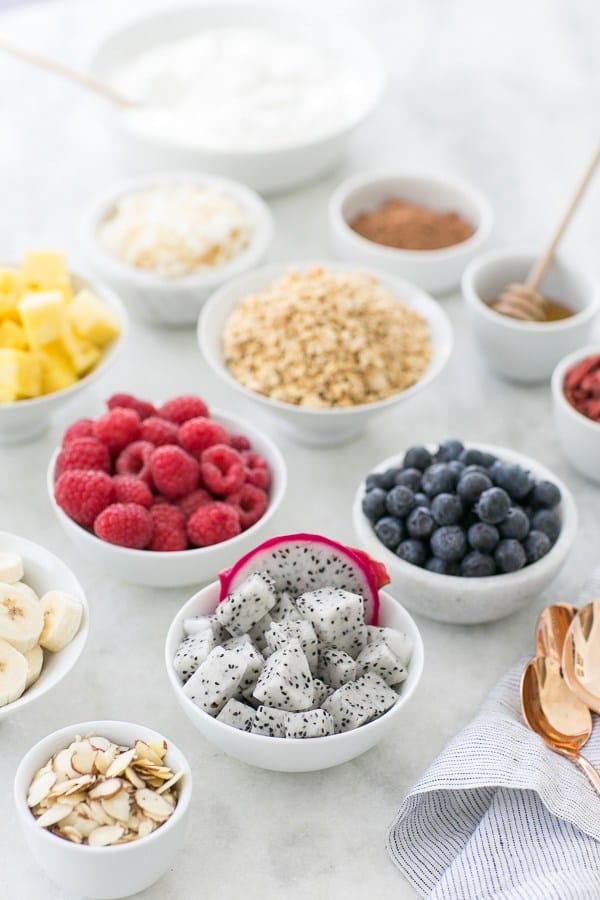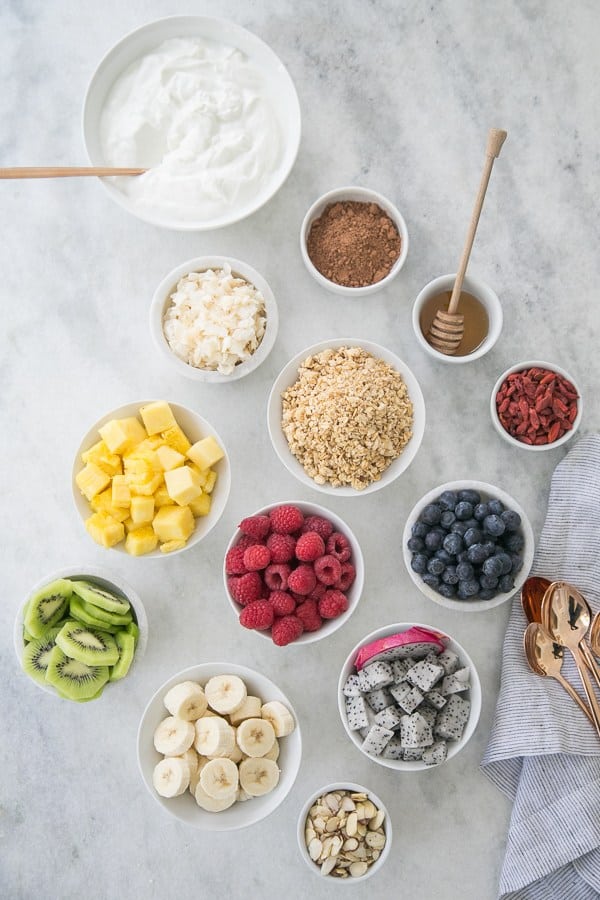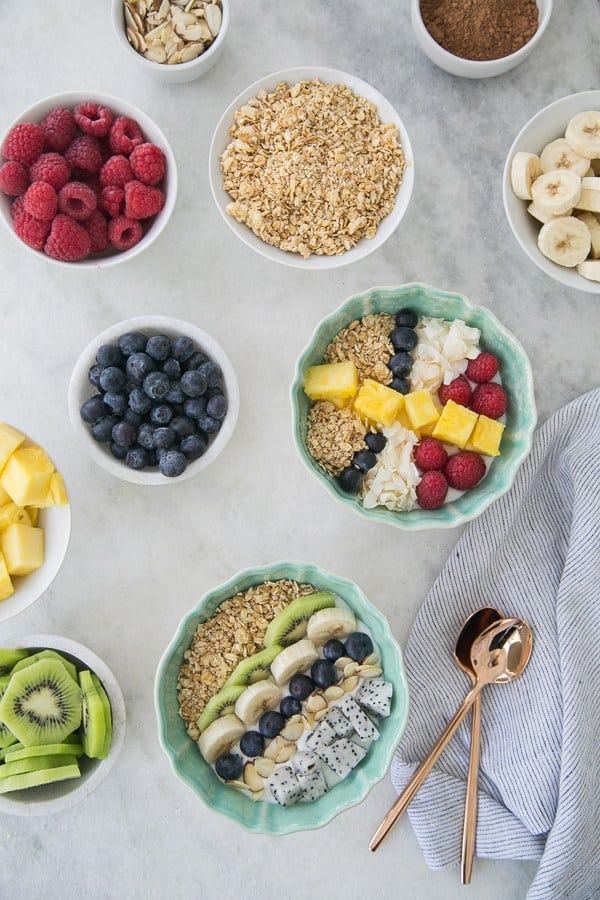 Then we moved onto the cleanse, using JĀSÖN Gentle Basics items. All of the products are dermatologist-tested and clinically proven to care for dry, sensitive skin without causing irritation. For me this is amazing, because I have the driest skin! The products are also hypoallergenic and are only made with a minimal number of essential ingredients.
We started with the soothing cleanser, then used the towelettes and applied the calming day lotion. We added some cucumbers to our eyes and laid back with some tea and coconut water pops! I played some soothing music over our Bluetooth speaker and it actually felt like a spa!
I usually like to touch up my eyebrows, whiten my teeth and use a hair mask during my DIY at home spa days too. The day I did this though, I had a 4 year old tugging at my robe for his breakfast! I always do feel so much better after a relaxing morning though. Caring for both the inside and outside of our bodies is so important for a healthy lifestyle and keeping stress levels to a minimum! Stay charming!