Easy tutorial for making chocolate dipped spoons for coffee and desserts!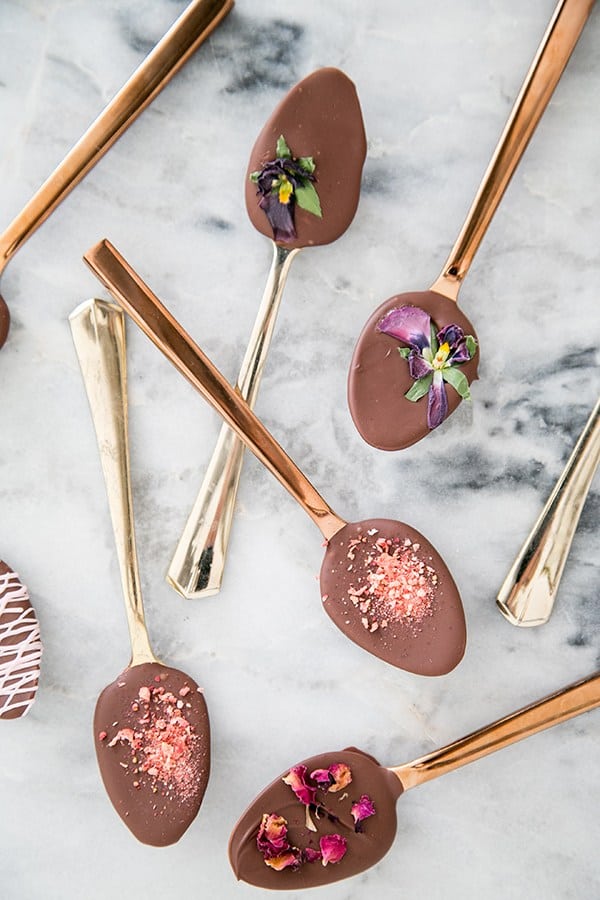 How charming are these chocolate-dipped spoons?! They're beyond easy to make, in just a few steps. Chocolate-dipped spoons are great for after dinner cappuccinos (they look really beautiful presented on a platter!), or for pairing with a delicious dessert.
We topped them with pansies, crushed freeze-dried raspberries, hibiscus, and light pink chocolate. There are endless ways of adding a garnish to these!
How to Make Chocolate Dipped Spoons
In a double boiler, melt 1 cup semisweet chocolate and 1 cup milk chocolate together.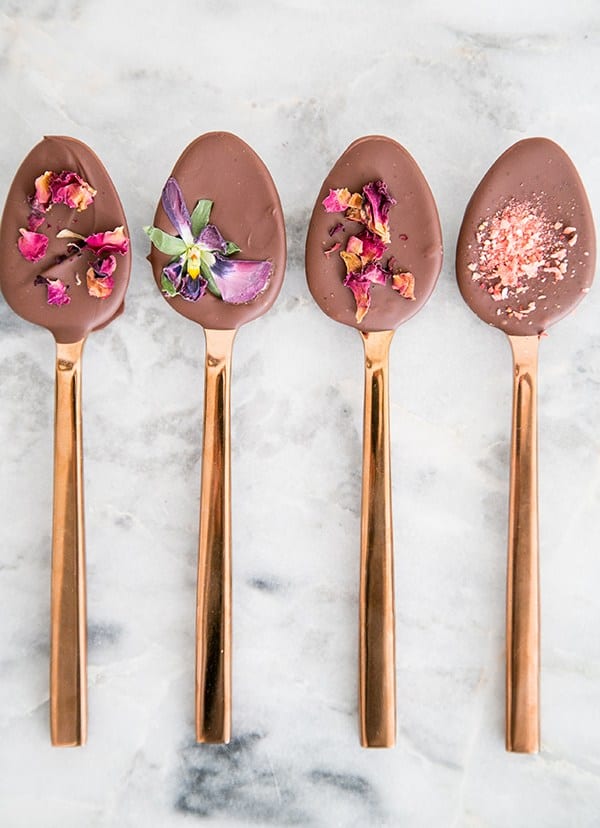 Prepare a baking sheet covered with parchment paper to set the spoons on.
When the chocolate is fully melted, dip the spoons in the chocolate and then place on the parchment paper to cool.

Before fully cooled, add the garnishes. Then let the spoons cool completely until hardened. Enjoy!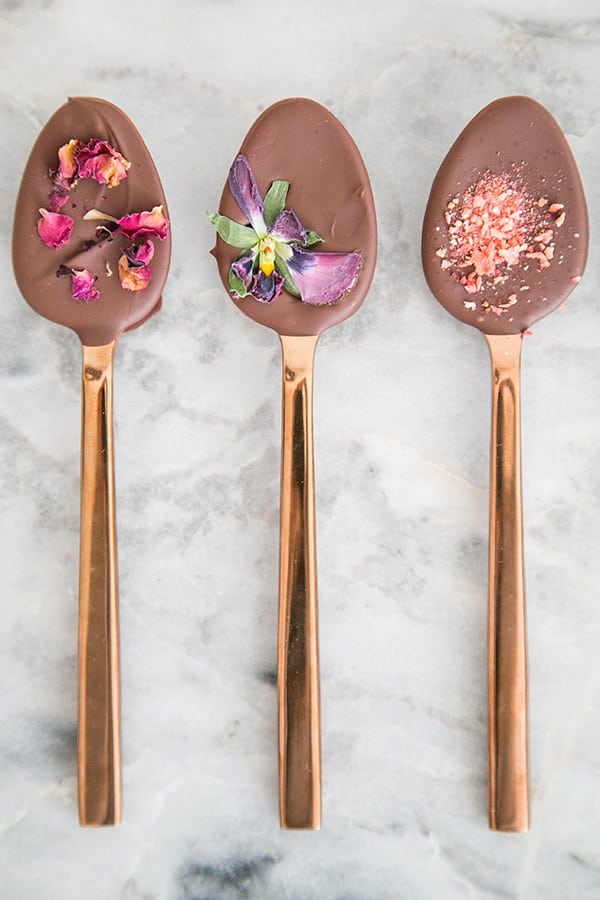 More Chocolate Recipes