Three simple ways you can make homemade buttermilk substitute at home so you're never left without it!
If you're ever making a recipe that calls for buttermilk and you don't have any, rest assure, you can easily make your own. There are three different ways and all of them work perfect as a store-bought substitute.
It's surprisingly easy to make and you only need two ingredients to make it!
Buttermilk is liquid leftover from a fermented dairy drink that's made when cream is churned with a bacterial culture to ferment it. The result is solid butter with some liquid leftover.
In a recipe the lactic acid in buttermilk helps to retain moisture and tenderize gluten, allowing for a very moist cake. It also provides a slight tangy flavor and increases the rise in baked goods when used with baking soda.
How to Make Buttermilk
There are three ways to make to make buttermilk substitute. The basic formula is adding an acid like lemon juice, vinegar or cream of tartar to milk and then using it, as you would, in a recipe.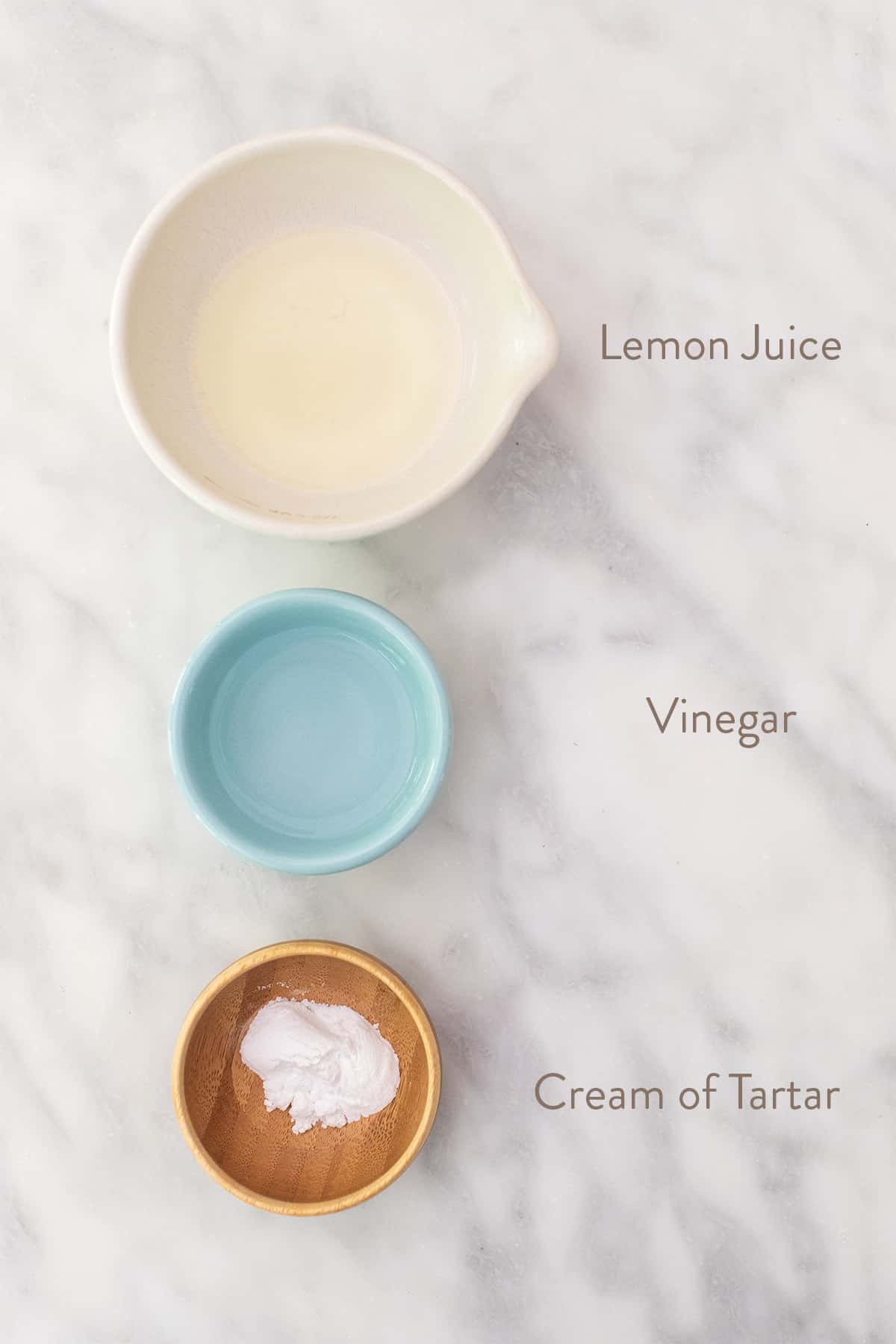 Buttermilk With Vinegar
1 cup milk (whole or 2%) + 1 tablespoon vinegar.
Stir the ingredients together and then wait 5 minutes.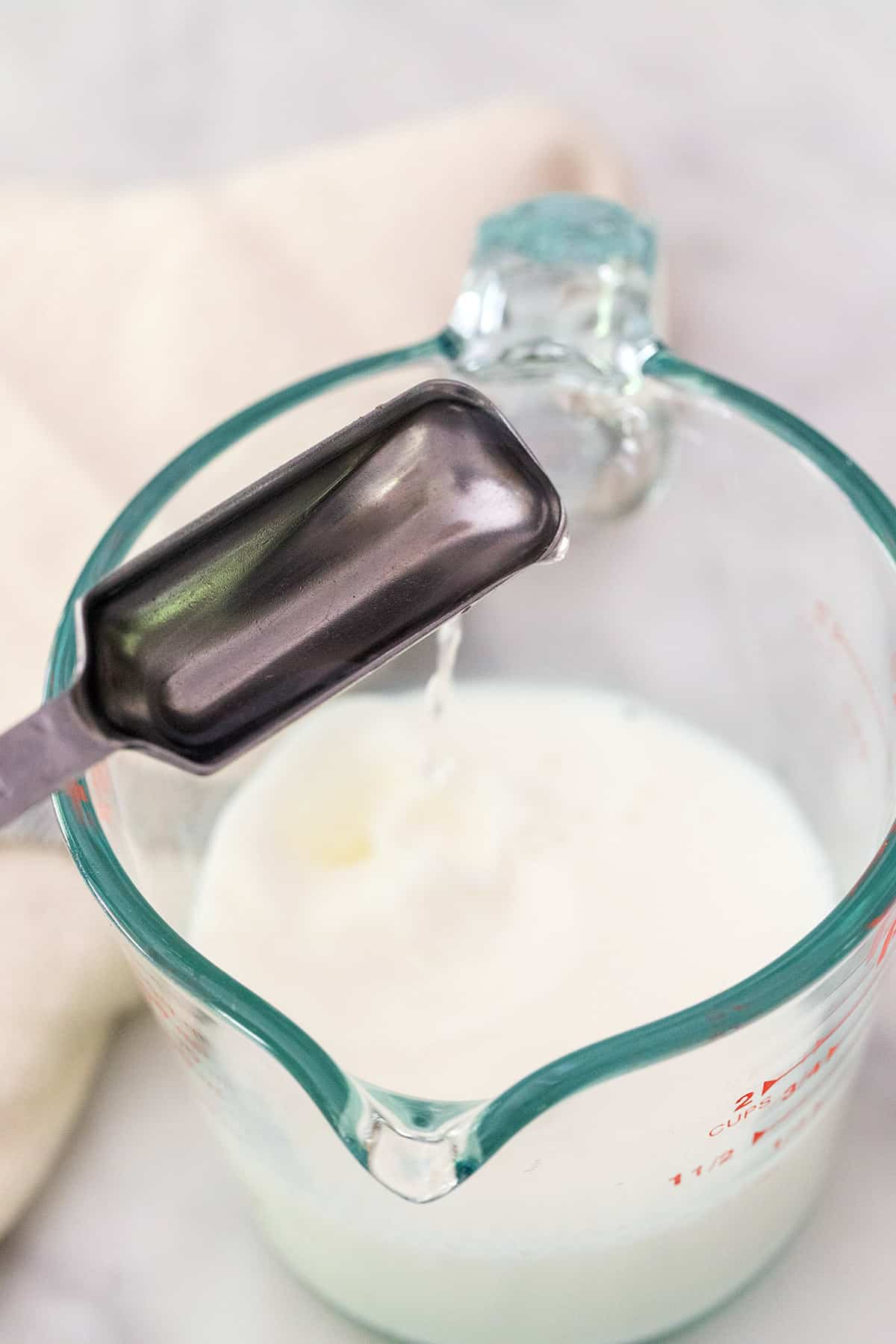 Buttermilk with Lemon Juice
1 cup milk (whole or 2%) + 1 tablespoon lemon juice.
Stir the ingredients together and then wait 5 minutes.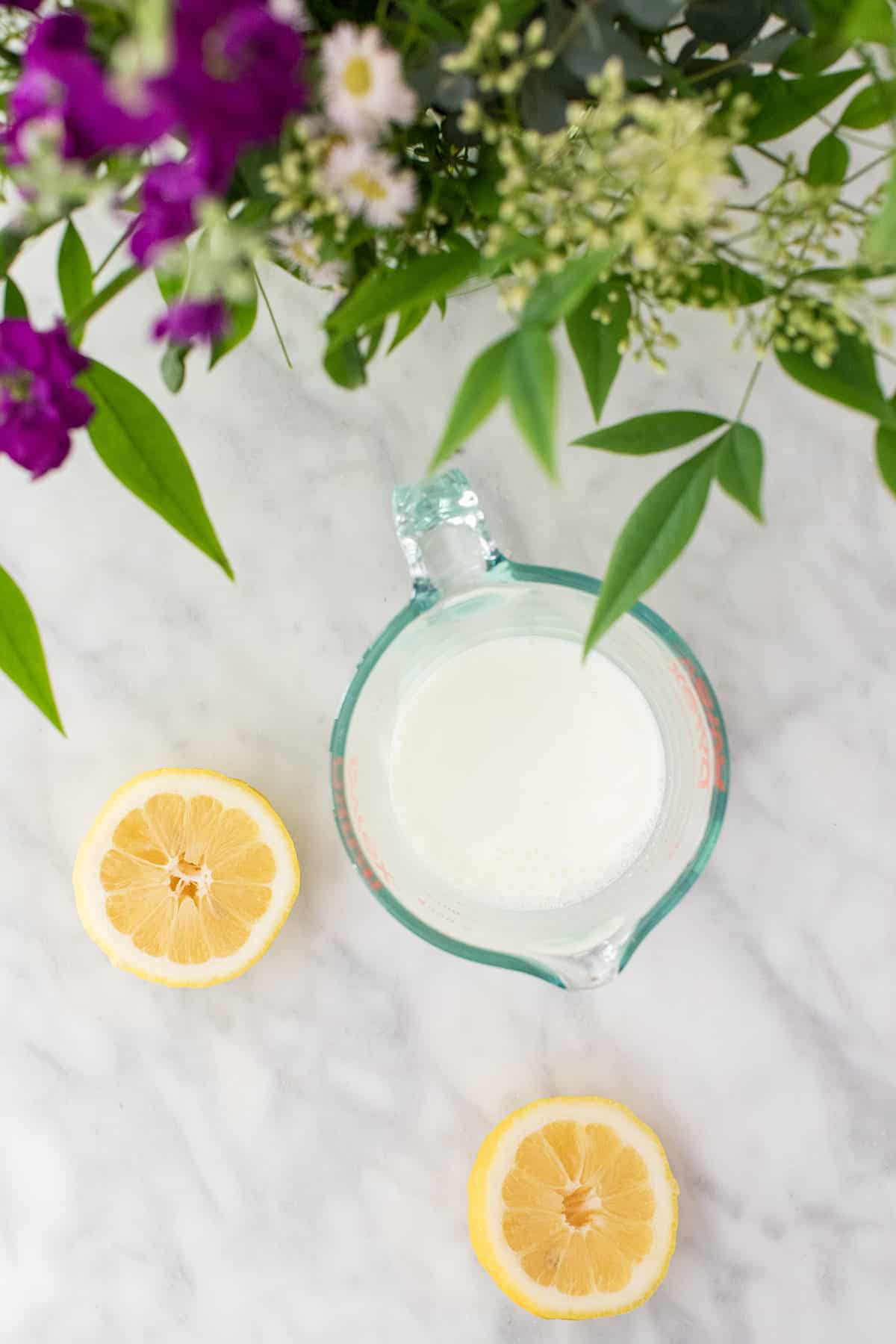 Buttermilk with Cream of Tartar
1 cup milk (whole or 2%) + 2 teaspoon cream of tartar.
Whisk the cream of tartar immediately and vigorously for 1 minute until it dissolves. Then let the mix sit for 5 minutes before using it in your recipe.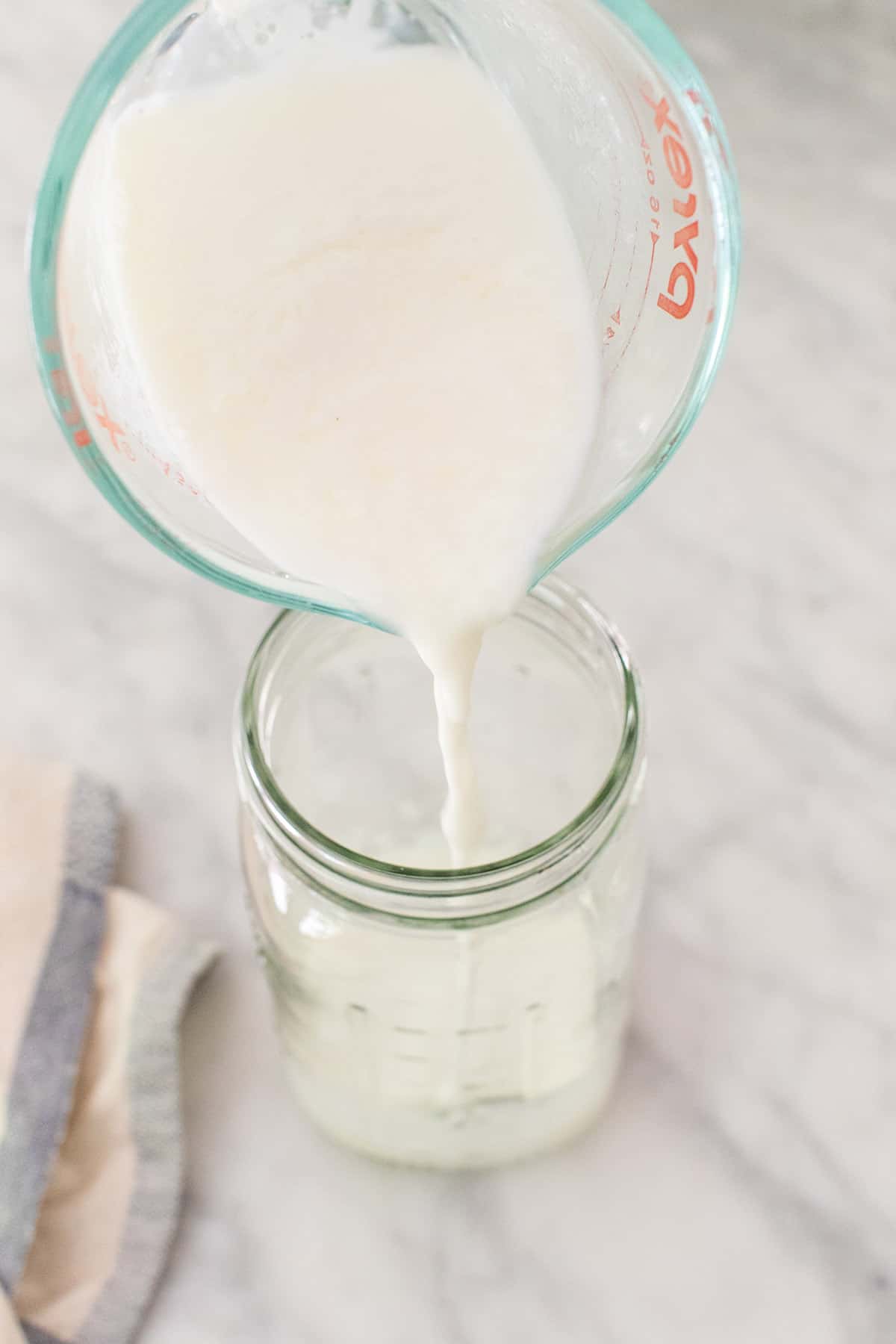 Pour the liquid into a jar, with a lid, and leave it in the refrigerator for 2-3 days to use in your recipes.
Frequently Asked Questions
Can You Drink Buttermilk Straight?
You sure can! It's good for your skin and for your gut. However, the texture is a little thick and it doesn't have the best taste.
Should It Be Thick?
It will be thicker than regular milk and maybe even a little clumpy. This is normal when the buttermilk is freshly concocted. Beware of when the consistency changes. 
Does Buttermilk Go Bad?
Yes, this dairy product will certainly go bad given enough time. Without refrigeration, that duration is considerably less. As mentioned, you'll notice a change in consistency—along with the stench of rotten dairy—when good buttermilk goes bad.
What Is Buttermilk Used For?
Believe it or not, it's commonly used in buttermilk pancakes, buttermilk biscuits, cakes, cupcakes and many more recipes. It's used in a lot of recipes involving breading and batter.
Recipes That Use Buttermilk
The Best Birthday Day Cake Recipe
The Best Chocolate Devils Food Cake
Let us know What you Think
Let us know if you make this recipe by leaving a comment and review below. We'd love to know your thoughts.
You can also FOLLOW US on FACEBOOK, INSTAGRAM, and PINTEREST to see more delicious recipes, cocktails, desserts, and parties!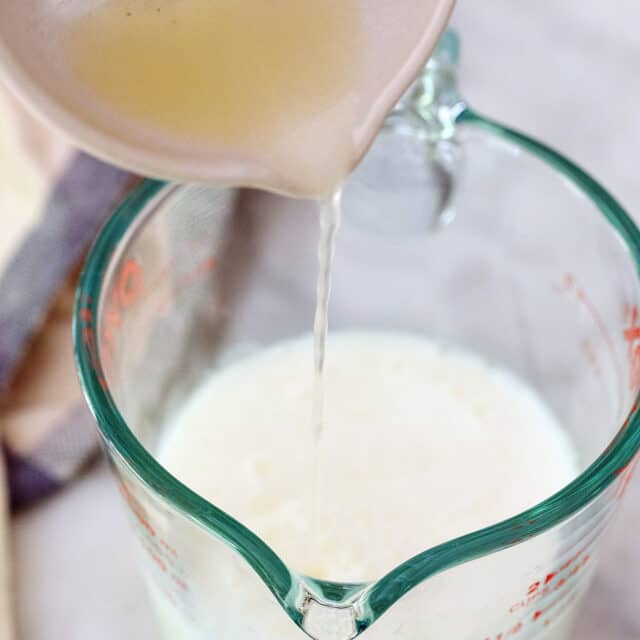 Homemade Buttermilk
The ultimate guide on how to make buttermilk. We're sharing three simple ways you can make it at home so you're never left without it.
Print
Pin
Rate
Ingredients
Homemade Buttermilk
1

cup

milk

,

whole or 2%

1

tbsp

lemon juice

,

or vinegar
Instructions
Combine 1 cup milk and 1 tbsp lemon juice or vinegar and whisk.

Let the mixture sit for 5-10 minutes then it's ready to use in your recipe.
Notes
Use lemon juice or white vinegar for this recipe.
Buttermilk will last 2-3 days in the refrigerator. 
Nutrition
Calories:
152
kcal
|
Carbohydrates:
13
g
|
Protein:
8
g
|
Fat:
8
g
|
Saturated Fat:
5
g
|
Cholesterol:
24
mg
|
Sodium:
105
mg
|
Potassium:
338
mg
|
Fiber:
1
g
|
Sugar:
13
g
|
Vitamin A:
396
IU
|
Vitamin C:
6
mg
|
Calcium:
277
mg
|
Iron:
1
mg