You don't have to be a sushi chef to make this Kit Kat candy sushi! This quirky and charming dessert is an easy way to serve up some fun at a party and will definitely bring a smile to your guests' faces!!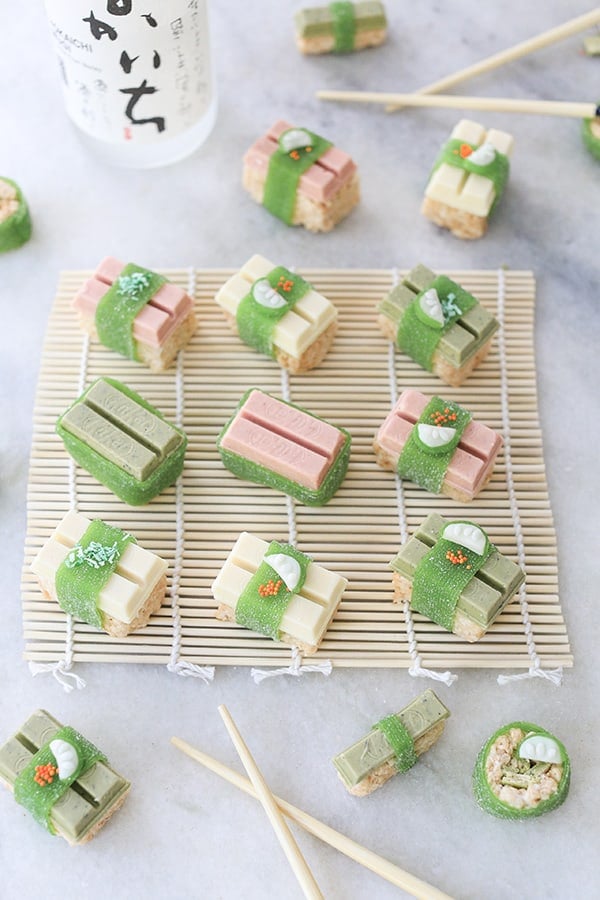 Making Kit Kat candy sushi is so simple, it's also a blast to make with kids. Of course, you won't get your omega-3 by eating these, but the happiness these unique, little candy desserts bring to a party is worth it!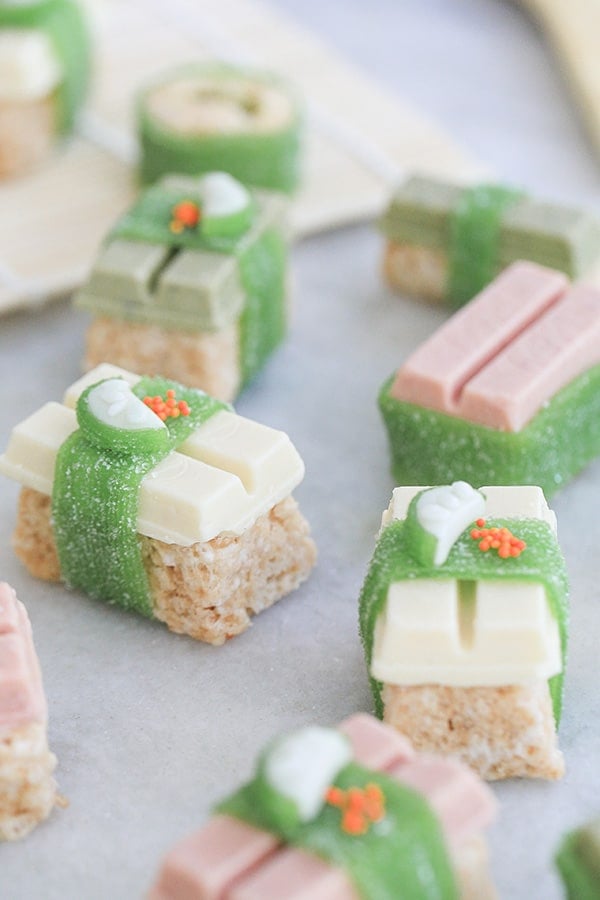 Ingredients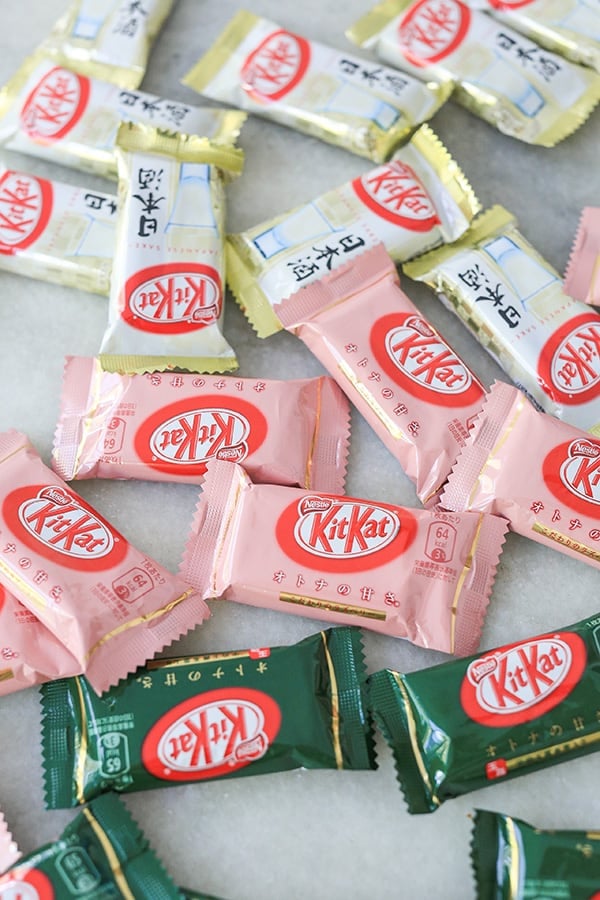 Flavored Kit Kats
We had a great time testing out Japan's distinct Kit Kat flavors in strawberry, sake, and matcha! I ordered the wild flavors, and they arrived in just a few days; impressive!
Hi-Chew Candy
Use Hi-Chew Green Apple candy to make the adorable little cucumber slices. Hi-Chew is another Japanese candy. We picked it up at our local grocery store!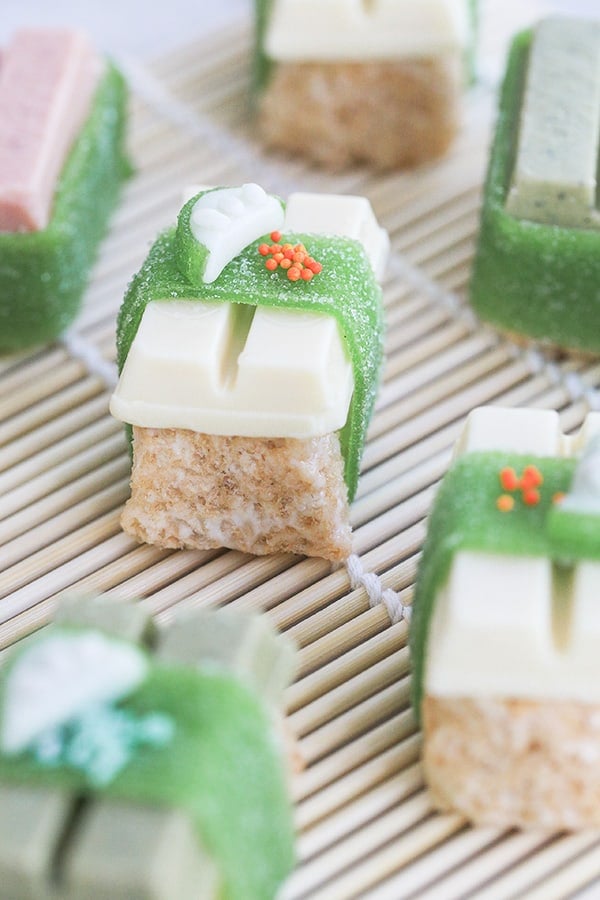 Rip Roll
For the "seaweed," use Rip Rolls, which worked perfectly! You can buy it here.
One little tip: Use a little water to help the green candy roll "seaweed" stick.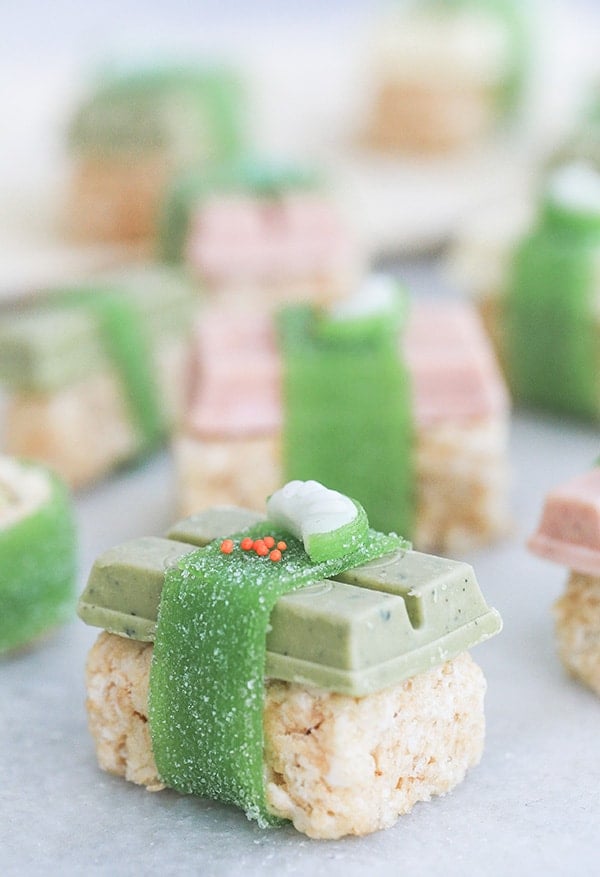 Rice Krispies Treats
Make a homemade batch of Rice Krispies treats, or buy the prepackaged ones and cut them to a smaller size. This is the "rice" for sushi.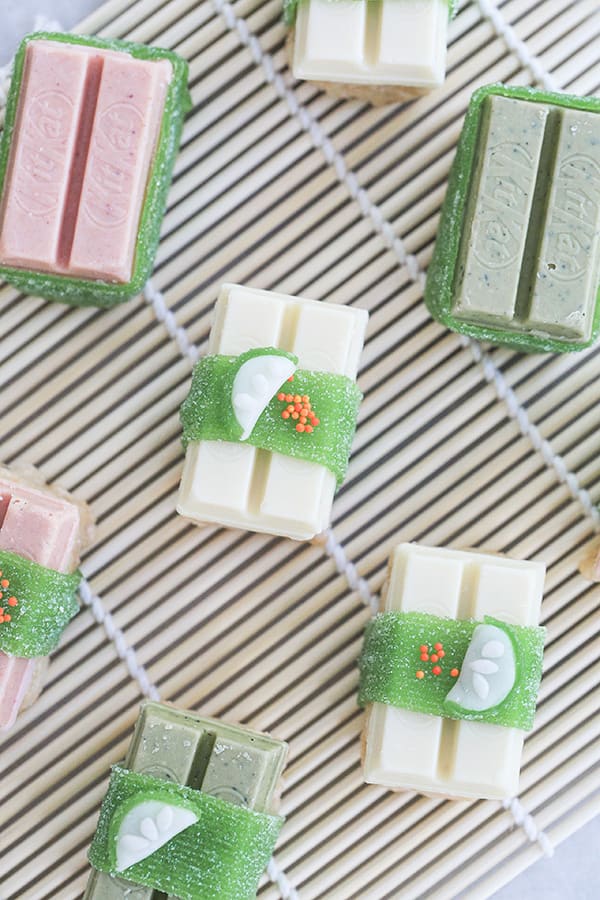 Orange Round Sprinkles
Orange sprinkles are used as "fish eggs" to top the candy sushi! Buy them here.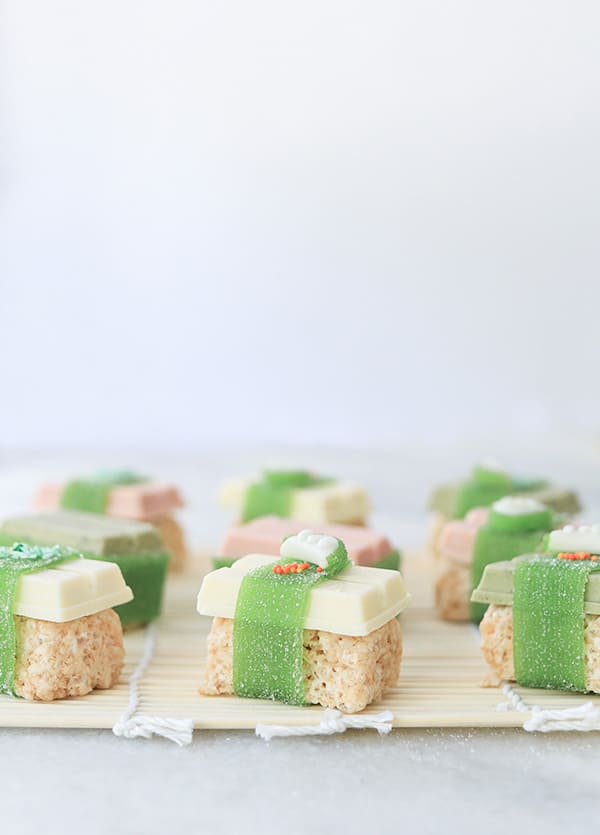 Directions
Now that you have all the ingredients ready to go, we've made a charming video tutorial on how to make this adorable sushi!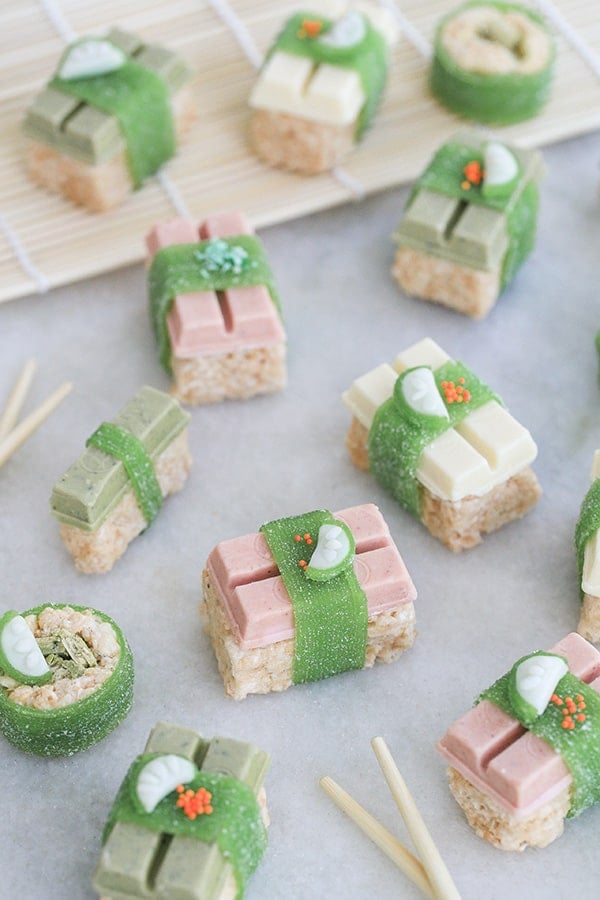 More Fun Desserts You'll Love!
How to Make Marshmallow Fondant
Watch our quick video tutorial on how to make candy sushi and let us know what you think in the comments below.
You can also FOLLOW US on FACEBOOK, INSTAGRAM, and PINTEREST to see more delicious recipes, cocktails, desserts and parties!