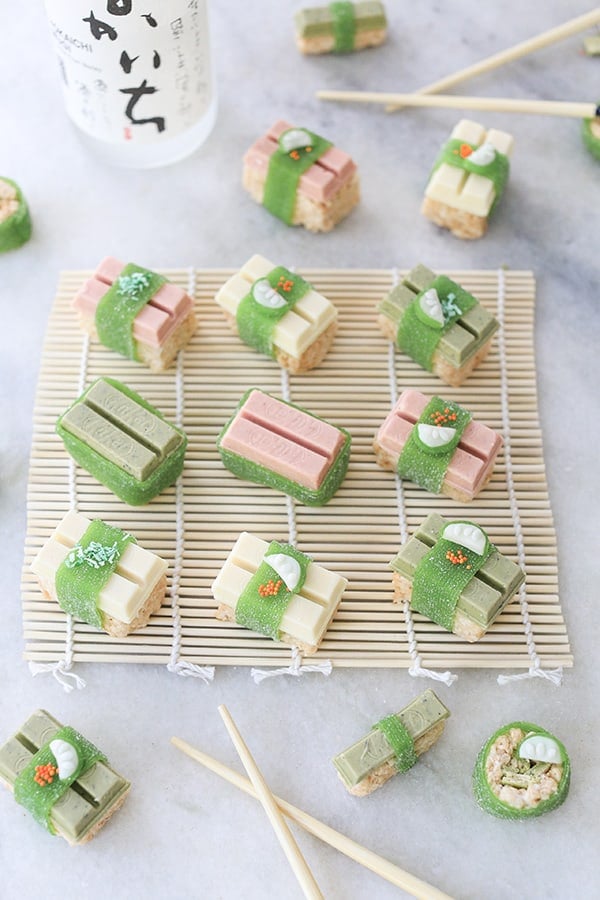 You don't have to be a sushi chef to make this Kit Kat sushi! This quirky and charming dessert is an easy way to serve up some fun at a party and will definitely bring a smile to your guests' faces!! Making Kit Kat sushi is so simple, it's also a blast to make with kids. Of course, you won't get your omega-3 by eating these, but the happiness these unique, little candy desserts bring to a party is worth it! We also had a great time testing out Japan's distinct Kit Kat flavors in strawberry, sake and matcha! I ordered the wild flavors and they arrived in just a few days, impressive! Watch our quick video tutorial on how to make Kit Kat sushi – it's easy and so fun! Be creative with your flavors and make your own versions too! Stay charming and enjoy!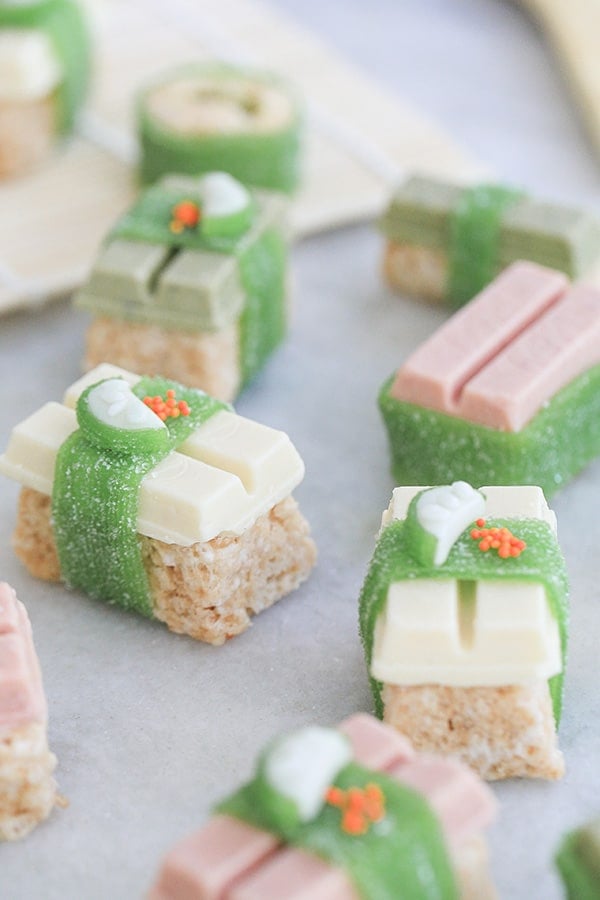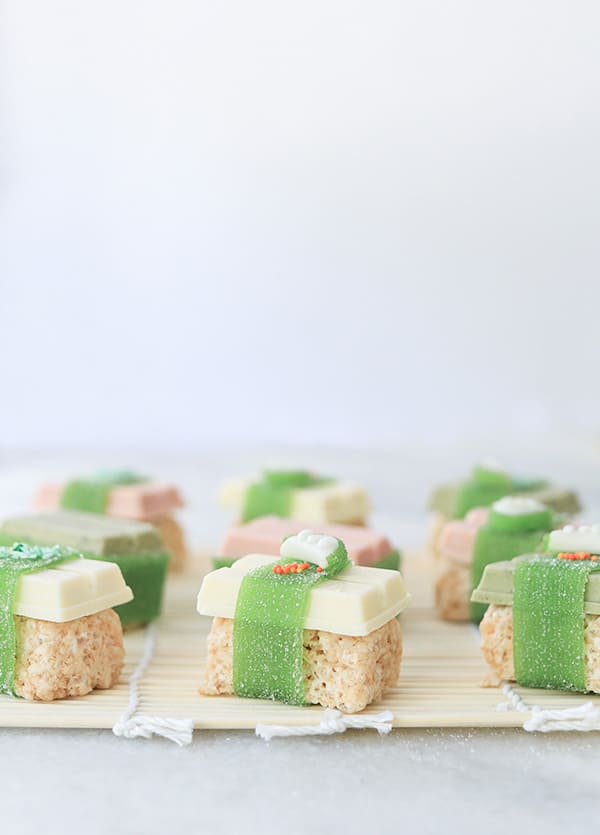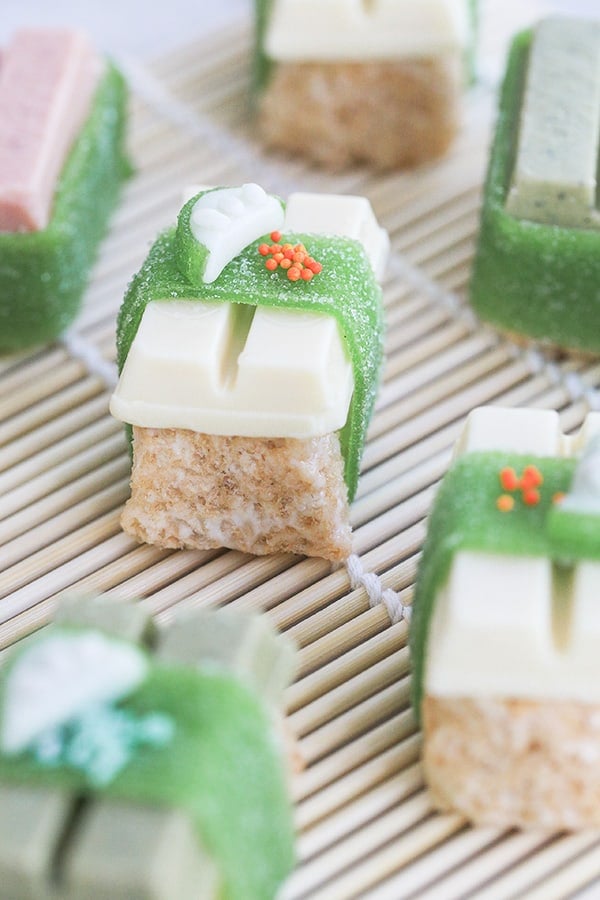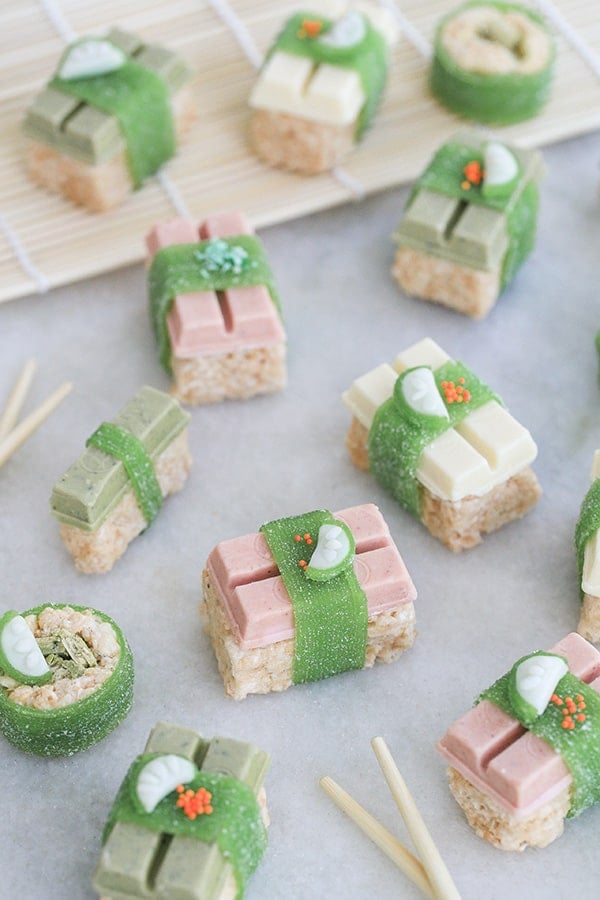 One little tip: use a little water to help the green candy roll "seaweed" stick.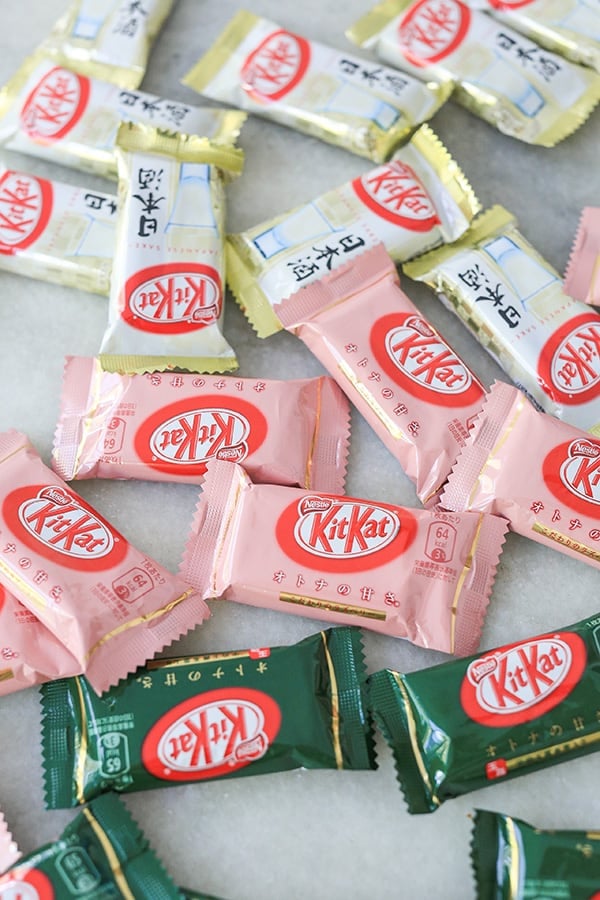 These Kit Kats are SO good!! You can buy them here: Strawberry, Sake, Matcha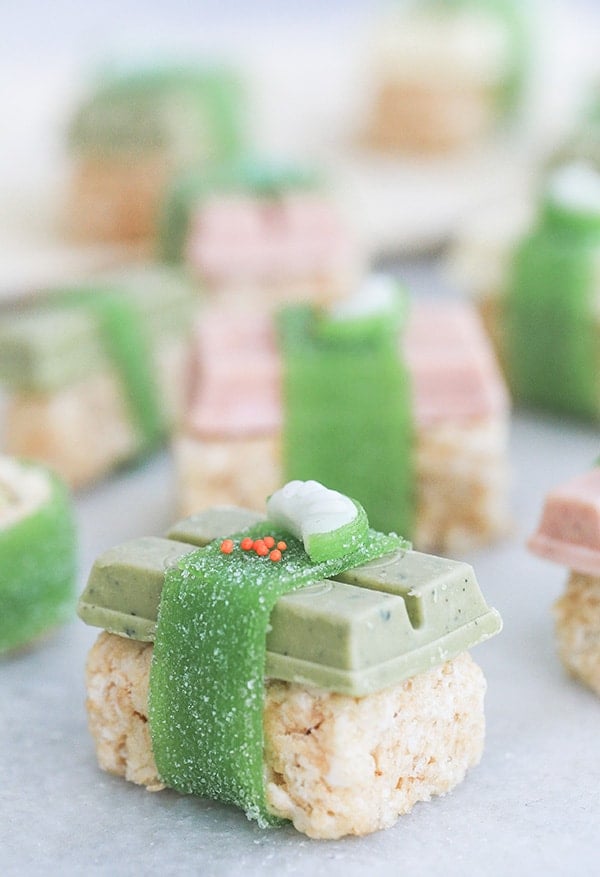 We used Hi-Chew Green Apple candy to make the adorable little cucumber slices. Hi-Chew is another Japanese candy. We picked it up at our local grocery store!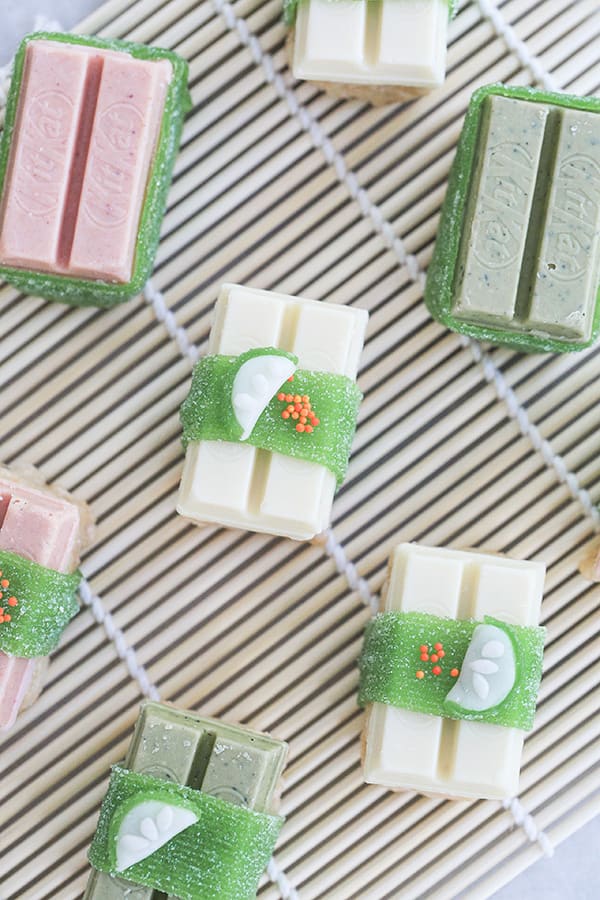 For the "seaweed" we used Rip Rolls, which worked perfectly! You can buy it here.