Our rose-flavored homemade marshmallows are absolutely delightful! They are fluffy and perfectly sweetened with a hint and aroma rose. Top them off with edible rosebuds for the perfect treat! Sharing a step by step guide for making them!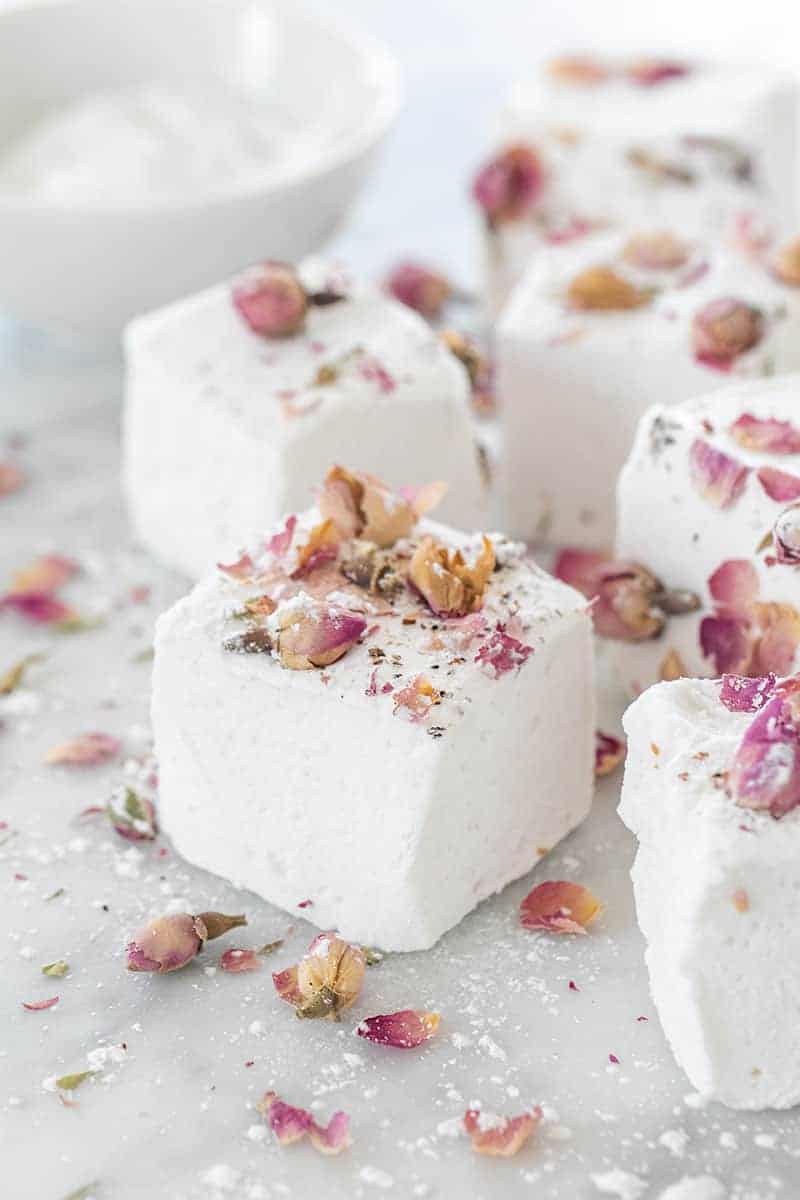 Homemade marshmallows are one of the best treats! They're perfect to eat alone, for s'mores or for hot chocolate. These rose-flavored homemade marshmallows would be wonderful for a bridal shower tea party or a baby shower!
Also check out How to Make Marshmallow Fluff, How to Make Marshmallow Fondant, Indoor S'mores and Marbled Marshmallows.
Rose Water Extract
To flavor, these rose marshmallows we used this rose water extract. It's very potent and has a strong rose flavor, so just a tablespoon is more than enough.
Dried Rosebuds and Petals
The other crucial ingredient to make these is edible, dried rosebuds. This is what makes them beautiful and by sprinkling them over the top, tells what flavor the marshmallows are. Here are some options: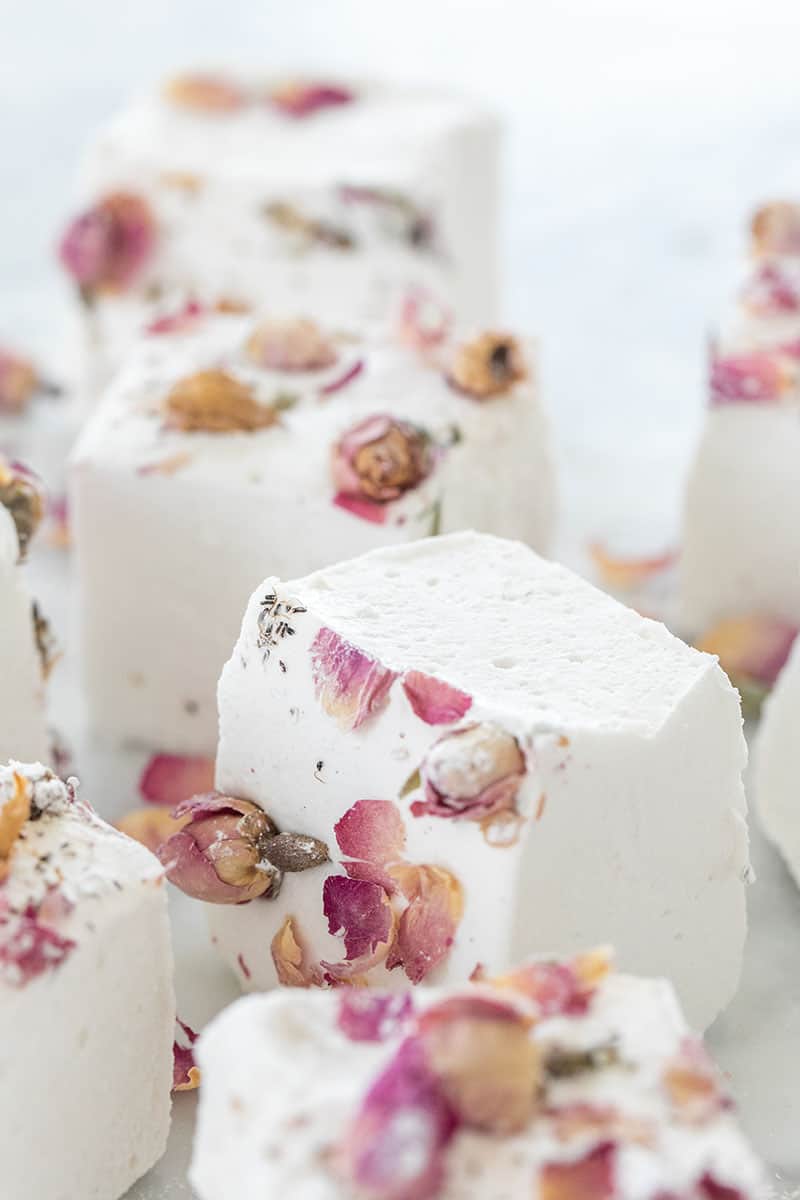 How to Make Rose Flavored Homemade Marshmallows
Supplies
Candy Thermometer – This is a MUST for making this recipe.
Medium Saucepan
Electric Mixer
Rubber Spatula
Measuring Cups
Cutting Board
Large Knife
Ingredients
Gelatin
Corn Syrup
Sugar
Salt
Rose Water
Dried Edible Rosebuds
Directions (Step by Step)
Prepare a 6 x 6 baking pan by rubbing a little vegetable oil on the bottom and sides.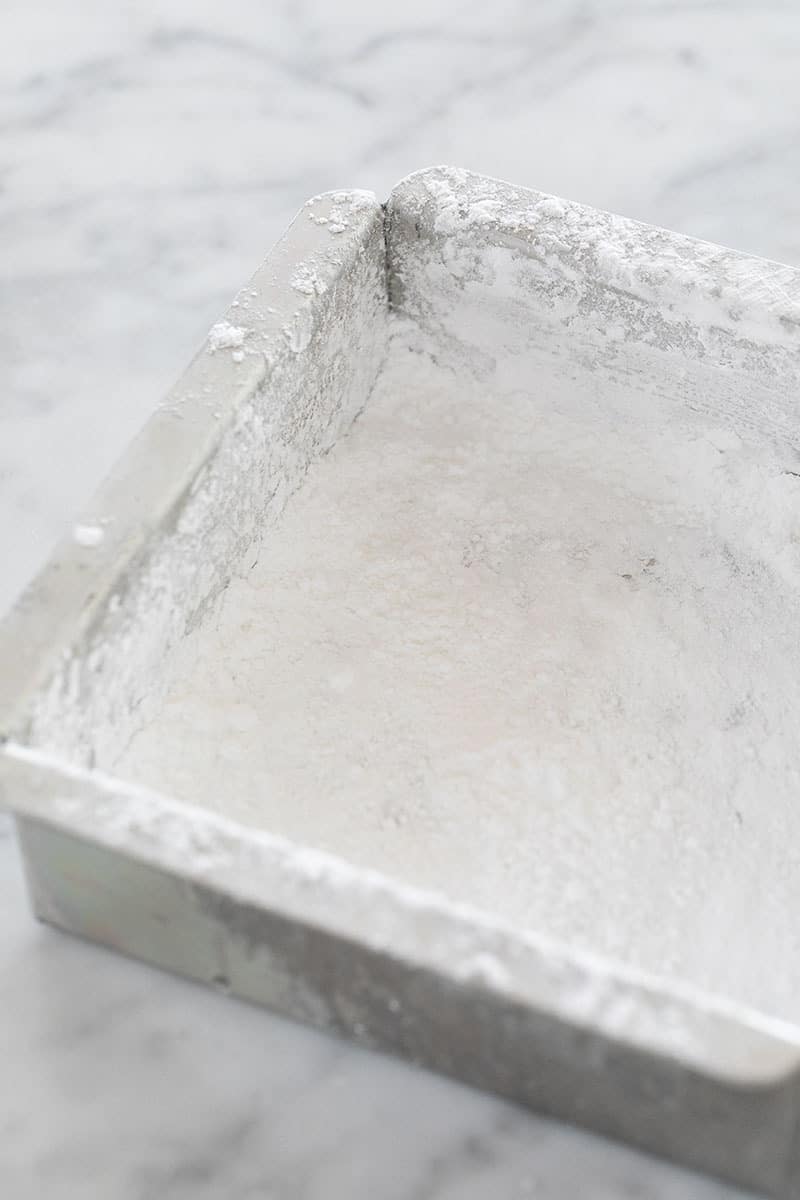 Sift a good amount of powdered sugar all over the bottom and sides until fully coated, at least 1/8th of an inch.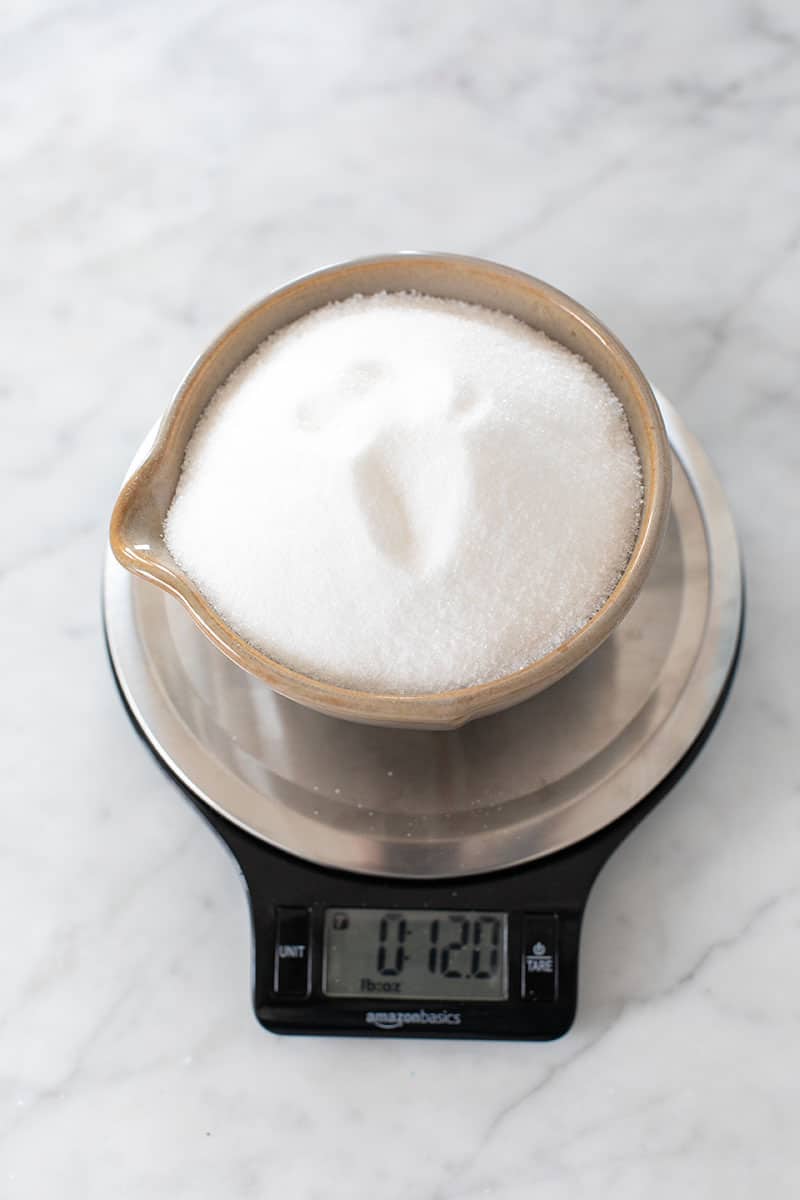 Measure out the ingredients so you're prepared. Use a kitchen scale to get the most accurate measurements. This one is $10 and super easy to use.
In a medium saucepan attached with a candy thermometer, add water sugar and light corn syrup.
Stir well while bringing it to a boil.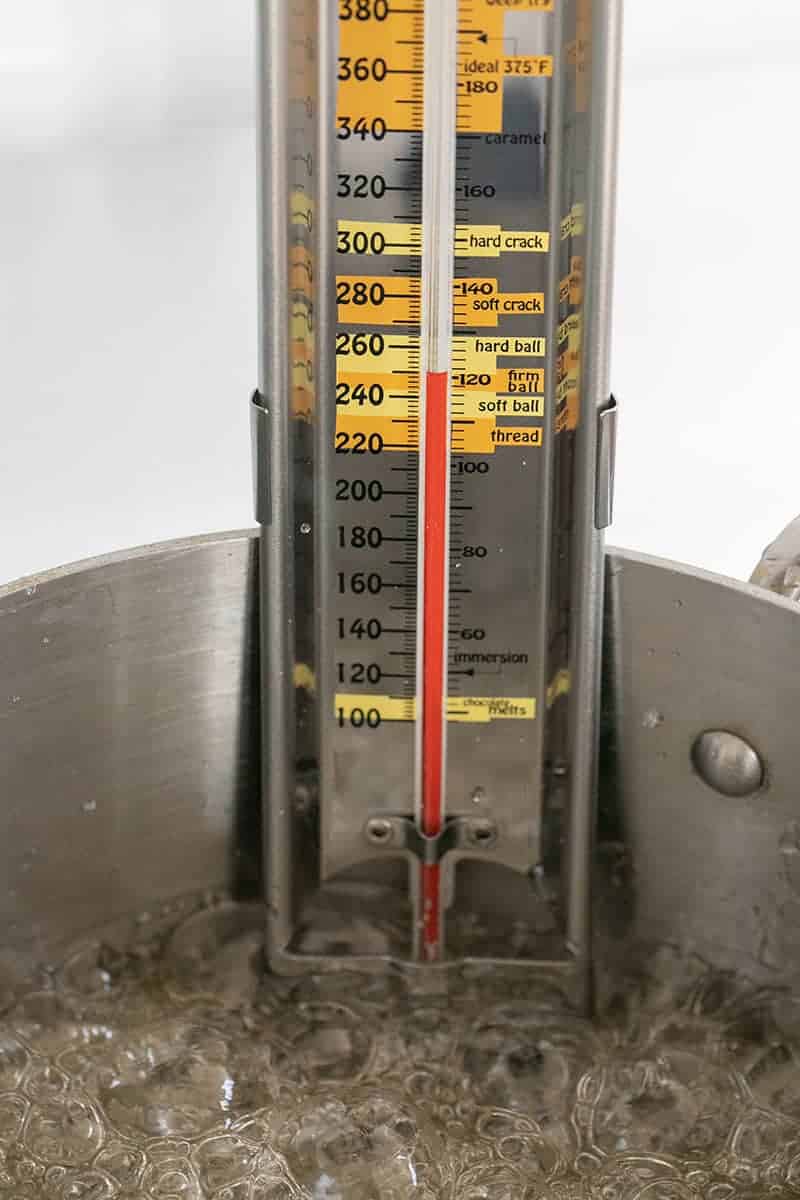 This next step is crucial for the success of this marshmallow recipe. Bring the sugar mixture to 240 to 250 degrees which is between soft ball and frim ball on the candy thermometer.
Watch very carefully so it's exactly 240-250 degrees. Once it reaches 240-250 turn stove to a very low simmer while you mix the gelatine.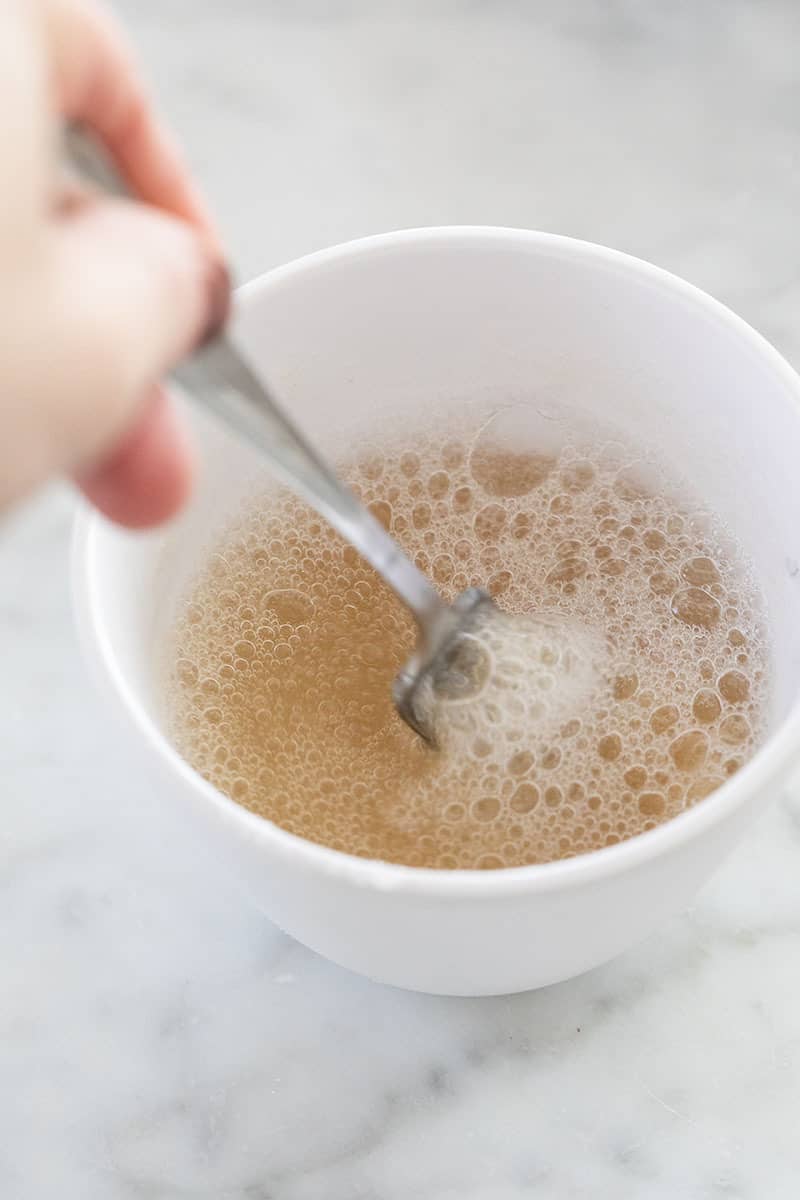 In a small bowl, combine the gelatin and 1/2 of the water and whisk with a fork until frothy and smooth.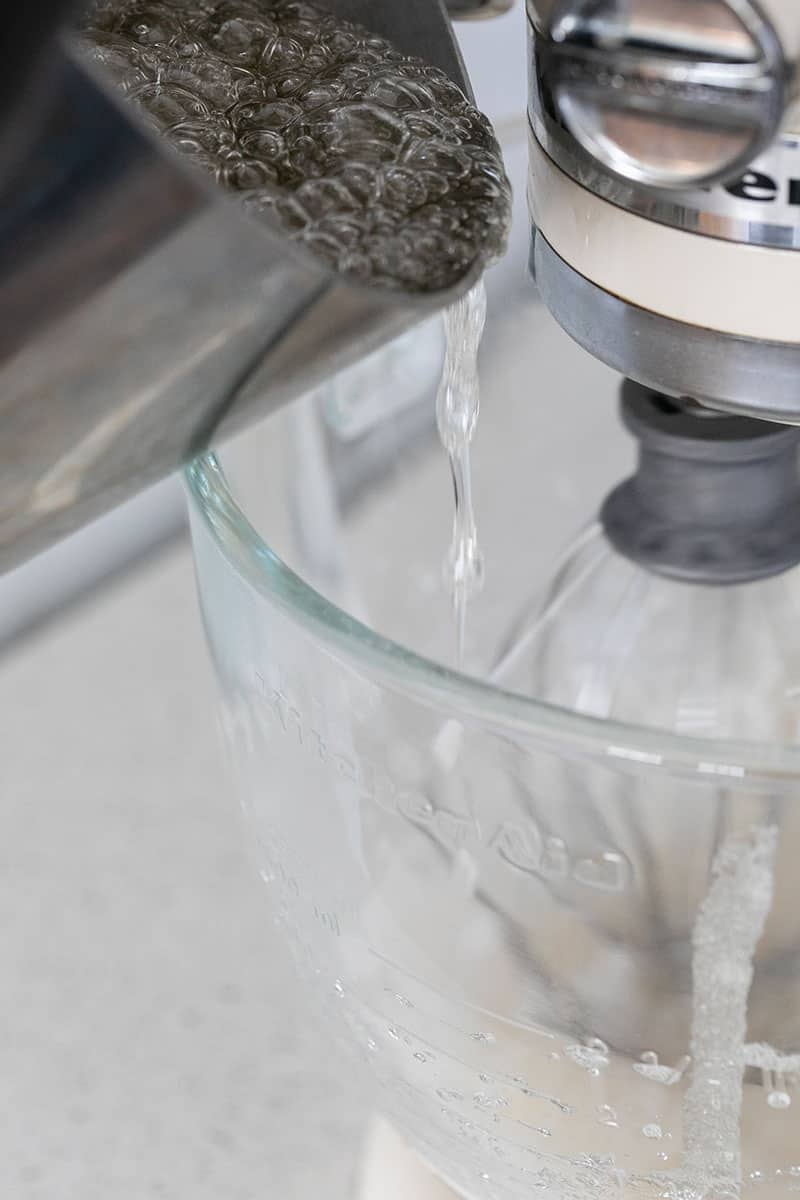 Add it into the electric mixer bowl, with a whisk attachment and continue whisking so it doesn't harden or clump up.
Carefully add in the very hot sugar mix into the mixer while it's whisking on medium speed.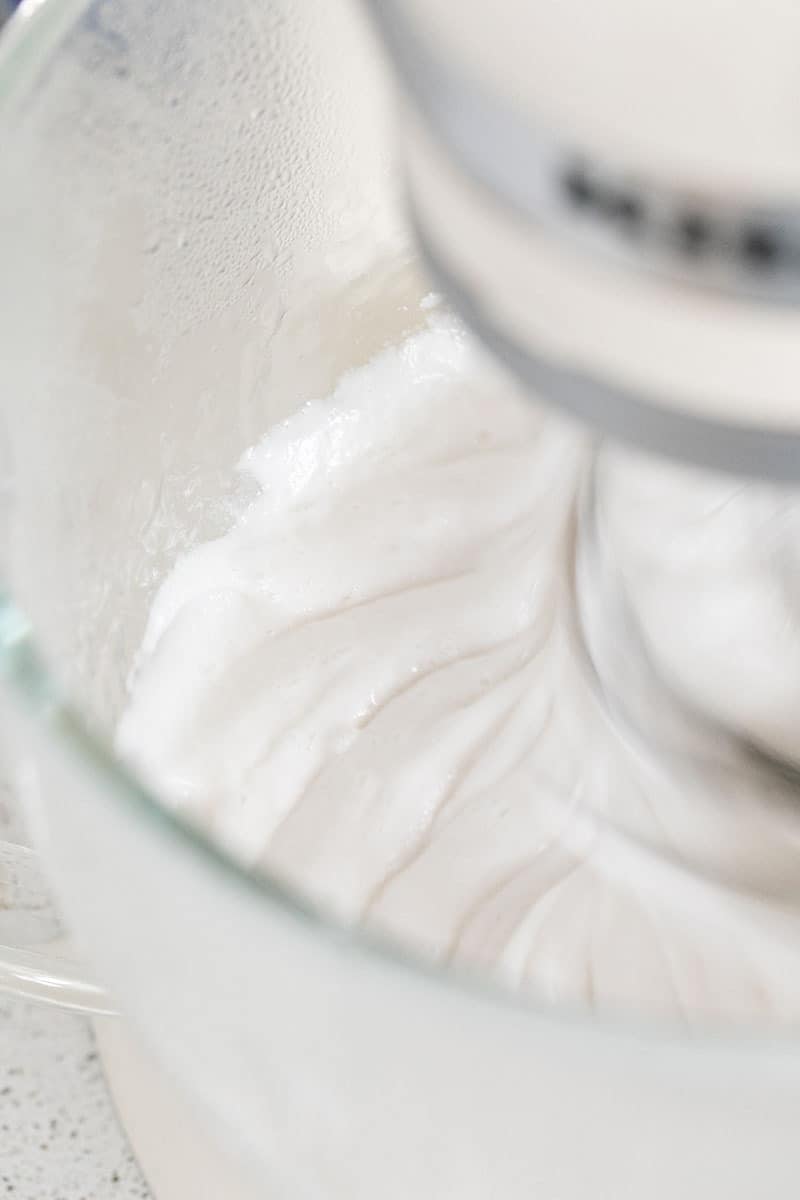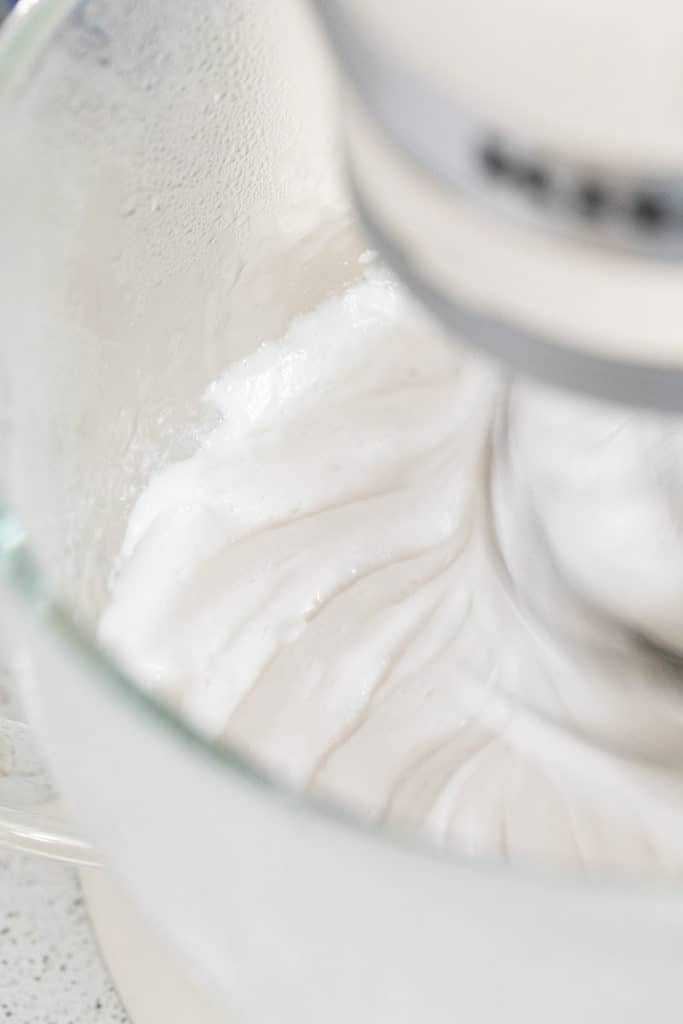 Beat on high for 10 minutes until thick and fluffy!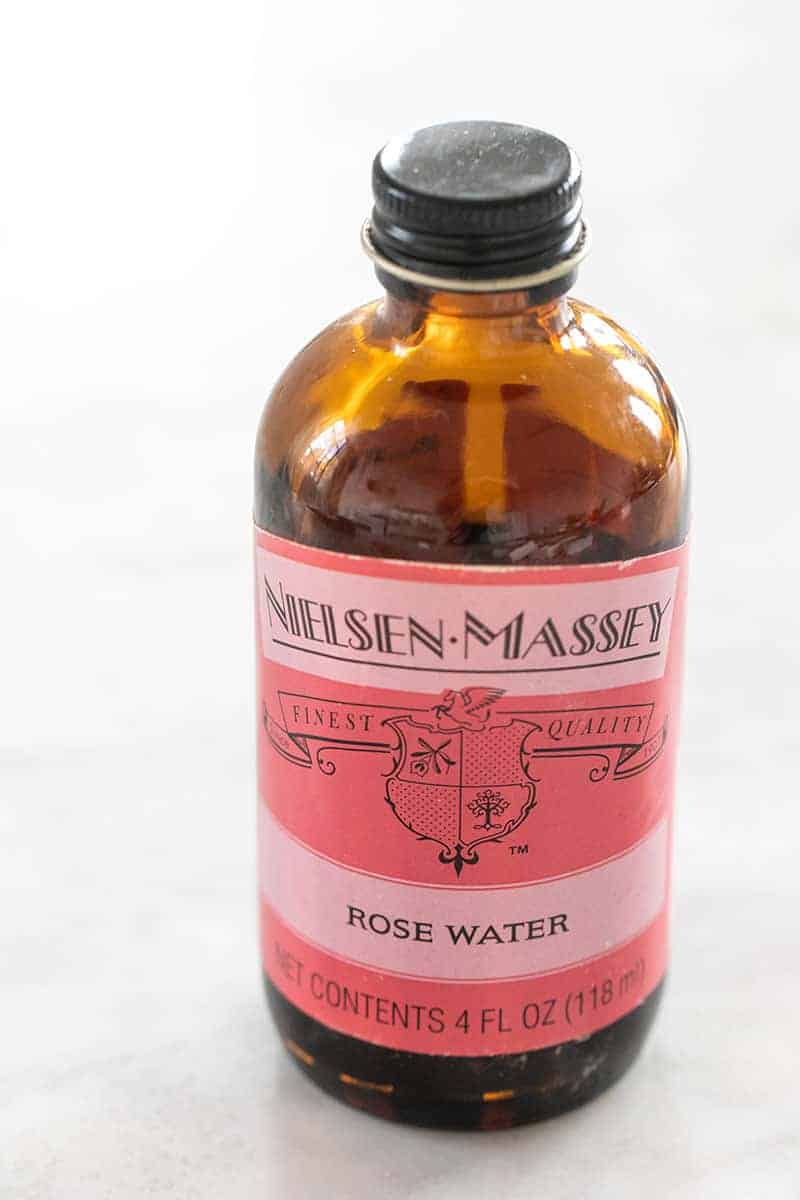 Add in the rose water extract and the salt.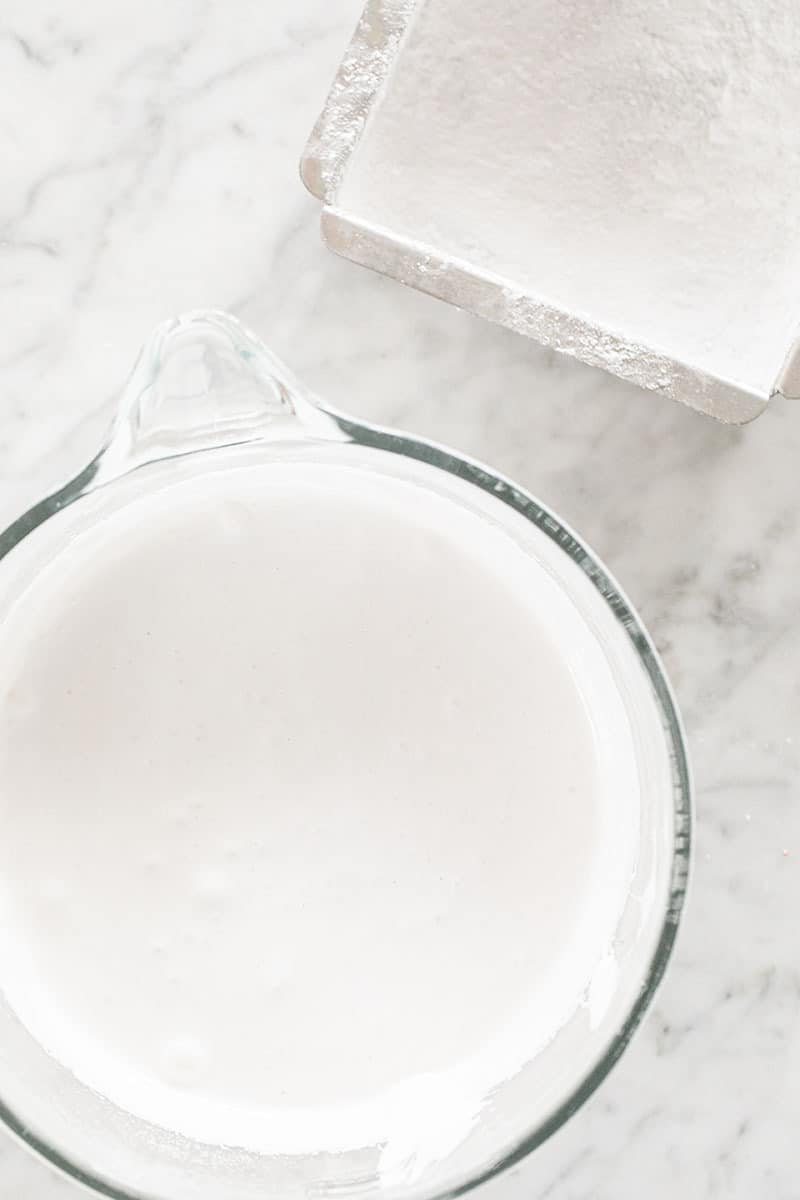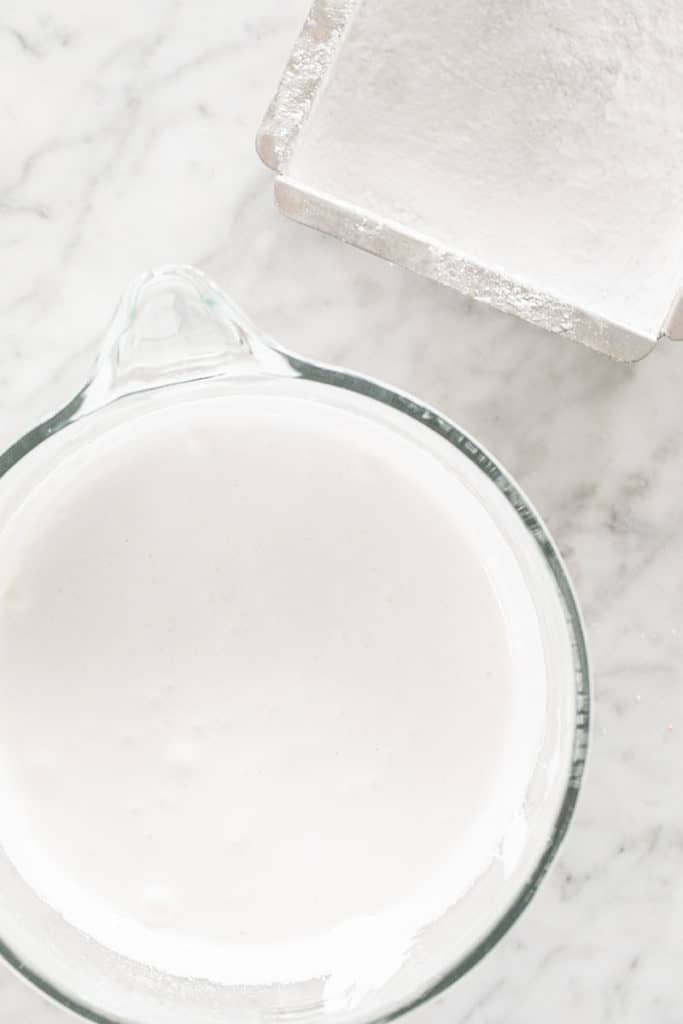 Pour the mix into the prepared baking pan.
Add dried, edible rosebuds over the top.
Leave them to sit uncovered for 6-8 hours or over night.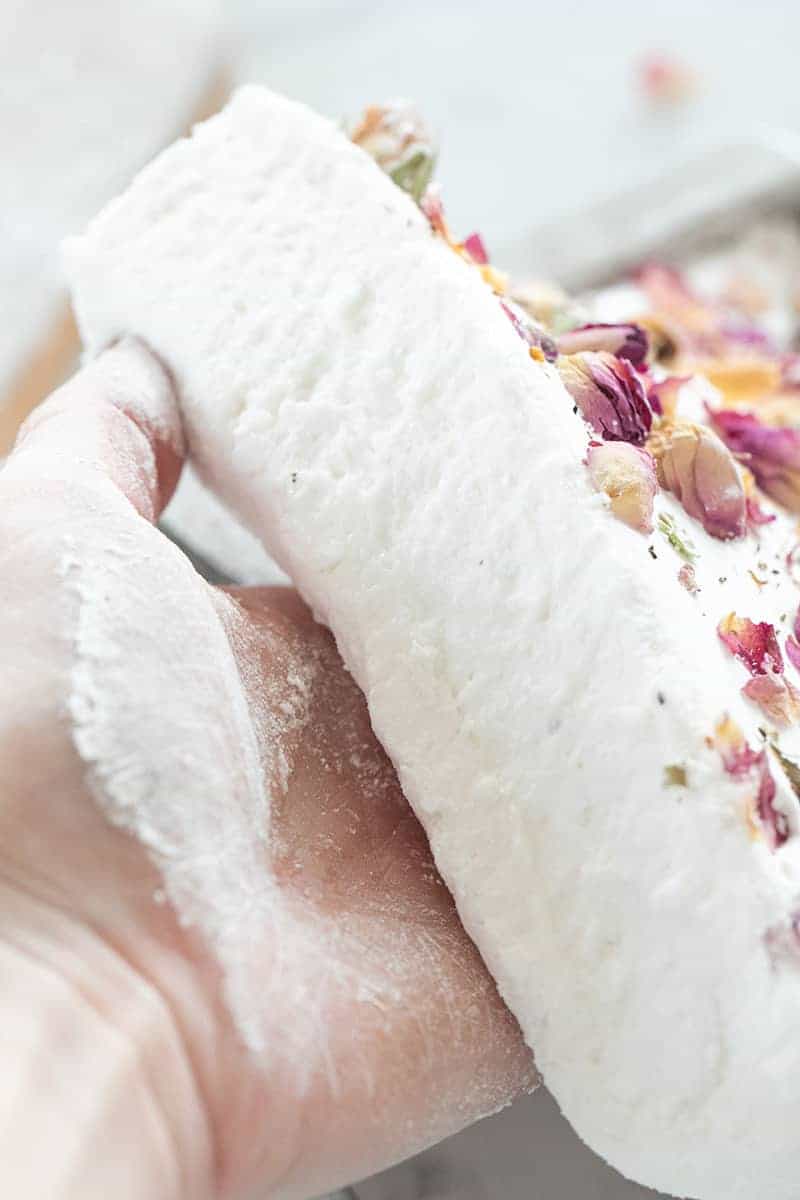 To remove them from the pan, use a little vegetable oil on a knife and sprinkle powdered sugar over it. Cut around the edge of the baking dish.
Then, add powdered sugar to your clean hands and remove using your fingers. They're pretty forgiving and bendable once they set, so don't worry about being rough getting them out of the pan.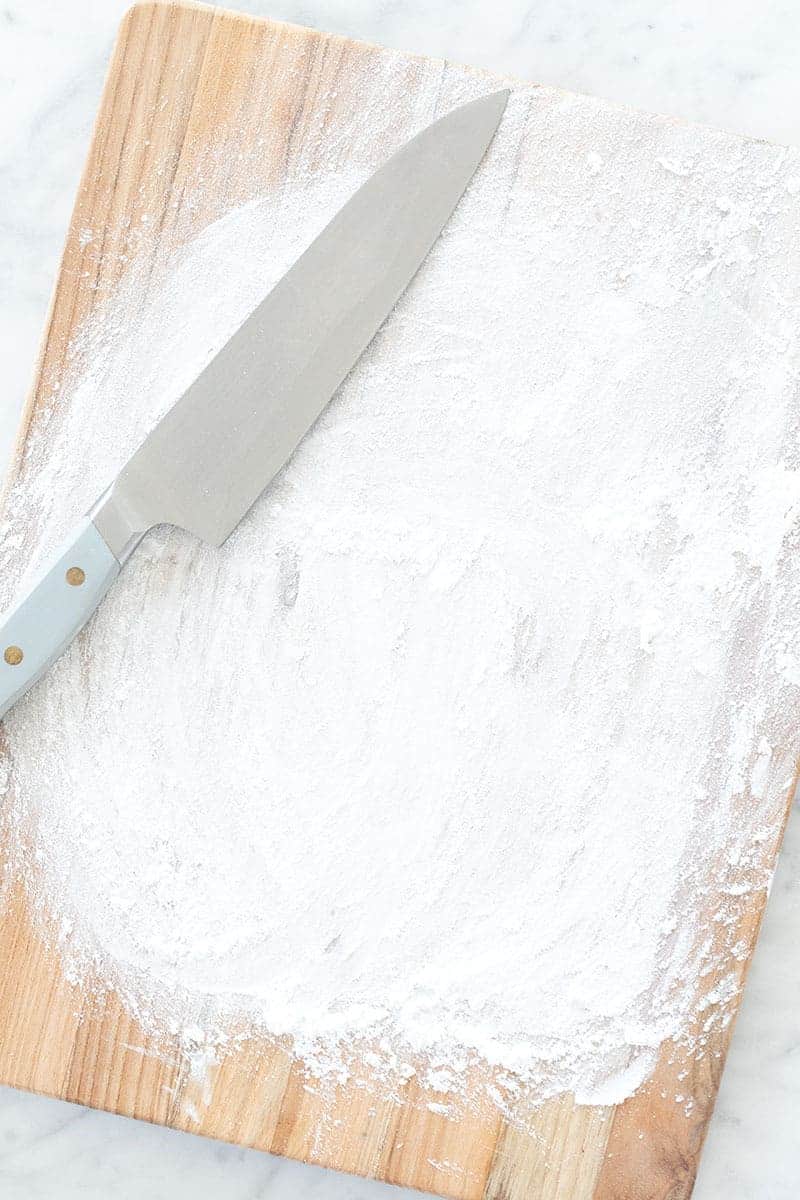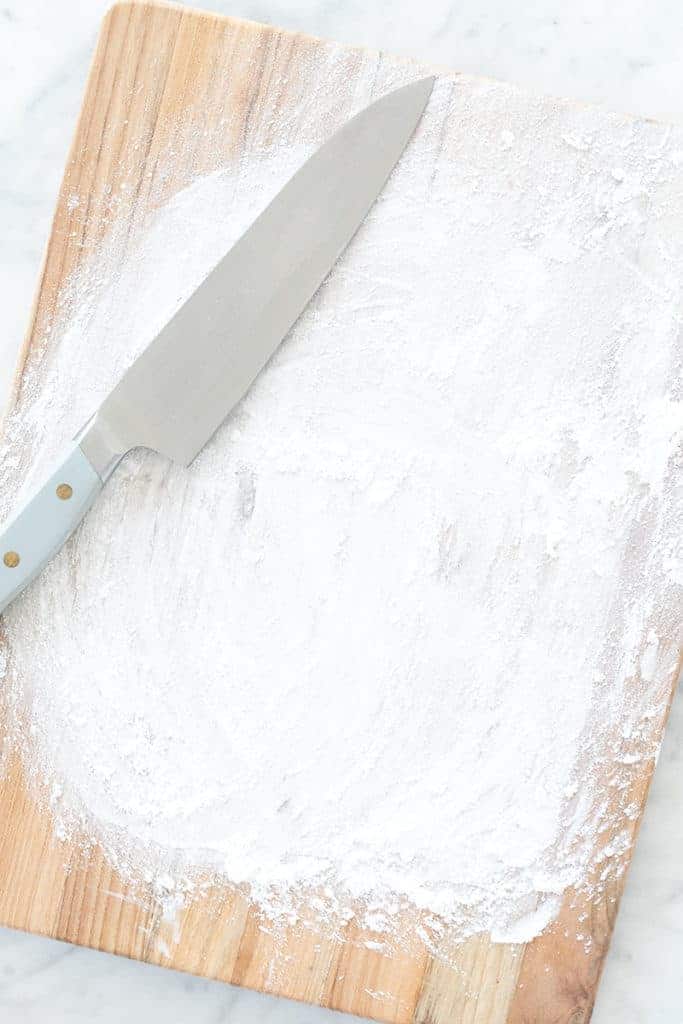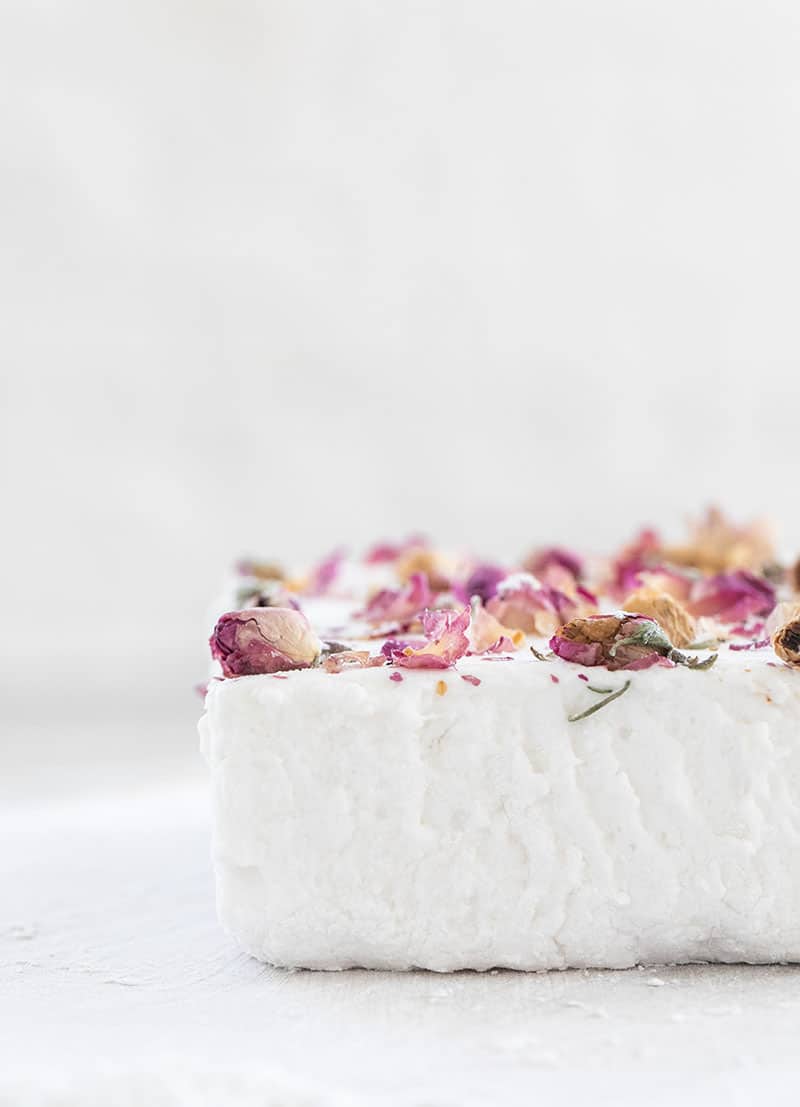 Set them on a cutting board sprinkled with powdered sugar. Cut lengthwise three times and then make 3-4 squares from each. You can make these as large or as small as you want!
Every time you make a cut into the marshmallow, roll that side in a dusting if powdered sugar so it won't stick.
WHY DID MY MARSHMALLOW NOT SET?
This is why the candy thermometer is so important when working with hot sugar and candy.
The temperature of the sugar has to be 240-250 degrees if it's anything less they will not set, and if it's anything more you will have a very sticky, hard, dense marshmallow.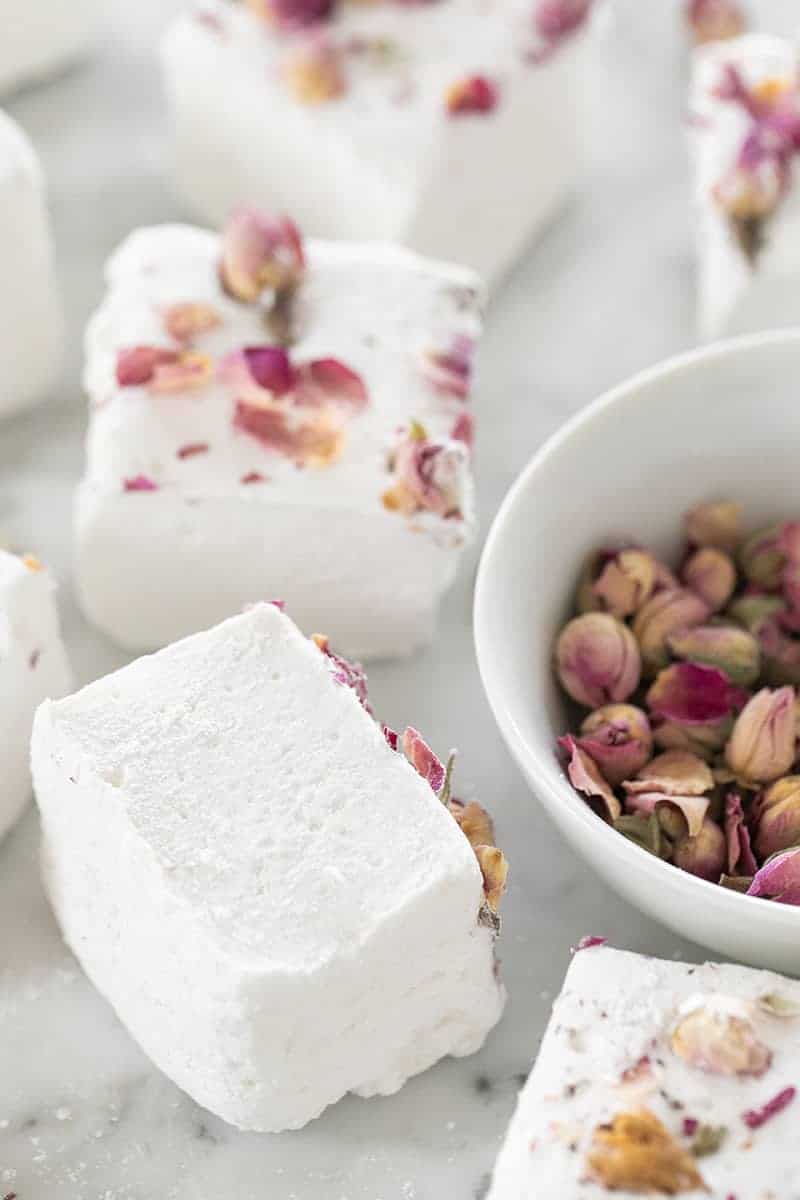 WHAT MAKES A MARSHMALLOW FLUFFY?
The whipping process is what makes them fluffy! Air is whipped into the sugar mixture and allows it to become a nice fluffy texture. The gelatin helps that whipped texture set and when they are ready it results in a nice fluffy marshmallow!
ARE MARSHMALLOWS VEGAN?
Most marshmallows are not vegan. This is because one of the main ingredients is gelatin. This gelling agent is made from the collagen in animal skin and bones.
The good news is that you can make your homemade marshmallows vegan friendly. You'll need to replace the gelatin with a vegan-friendly gelling agent, such as carrageenan or agar-agar. These are both derived from seaweed.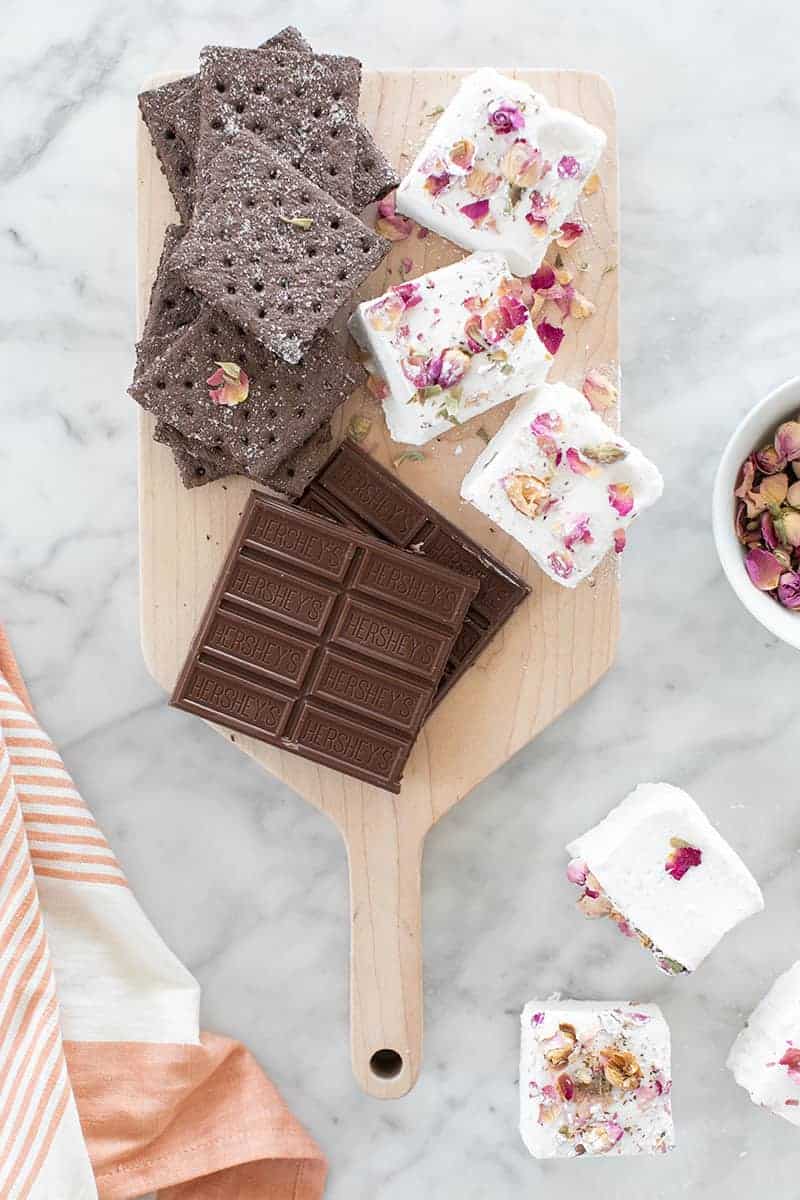 ARE MARSHMALLOWS GLUTEN-FREE?
Most marshmallows are gluten-free. There are only two times when this isn't the case. If they're manufactured in a factory that has gluten products, and there's cross-contamination. The other thing to watch out for is ingredients that include wheat starch.
If you're making your own, you can easily avoid these two situations. This means your marshmallows are gluten-free!
HOW DO YOU UNSTICK MARSHMALLOWS?
To unstick marshmallows use powdered sugar. Sprinkle it over the sticky areas and it will instantly unstick the marshmallows.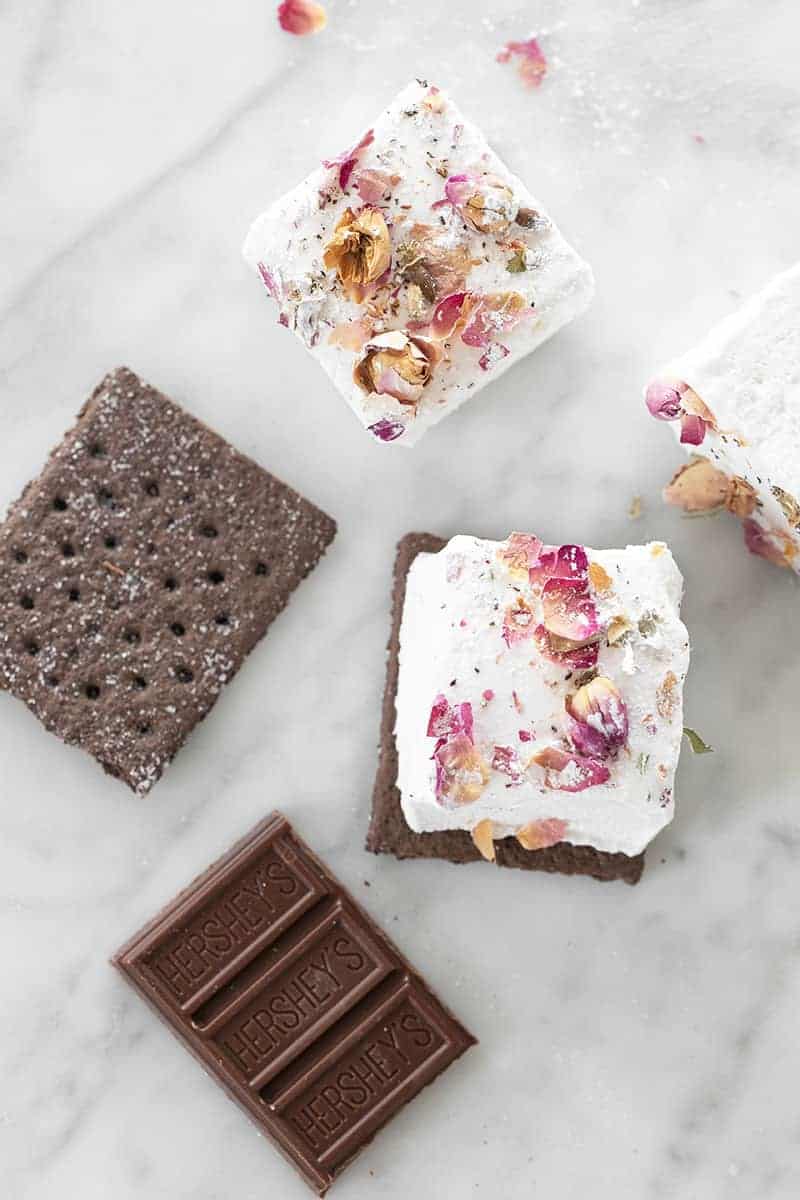 HOW DO YOU CUT A MARSHMALLOW?
Several online guides advise using scissors. While these will work, they smash them, and you don't end up with perfect squares.
50/50 MIXTURE
You can use confectioner's sugar or create a 50/50 mix of cornstarch and confectioner's sugar. Then dust your work surface, lay the marshmallow sheet down, and dust the top.
Coat a sharp knife with a thin layer of oil. Carefully cut the marshmallow sheet with the knife. If you see the knife starting to stick, coat it with more oil.
CAN YOU FREEZE MARSHMALLOWS
If you want them to last longer, throw them in the freezer. They will last for up to three or four months. This is a great strategy if you're making several batches of holiday marshmallows as you prepare for the holiday season.
DOES HOMEMADE MARSHMALLOW NEED TO BE REFRIGERATED?
Your marshmallows are shelf-stable, so they don't need to be refrigerated. As long as you keep them in a cool, dry place, they will stay fresh and last.
However, if you live in a tropical or humid place, it's better to keep them in your fridge. This will prevent them from melting and sticking together.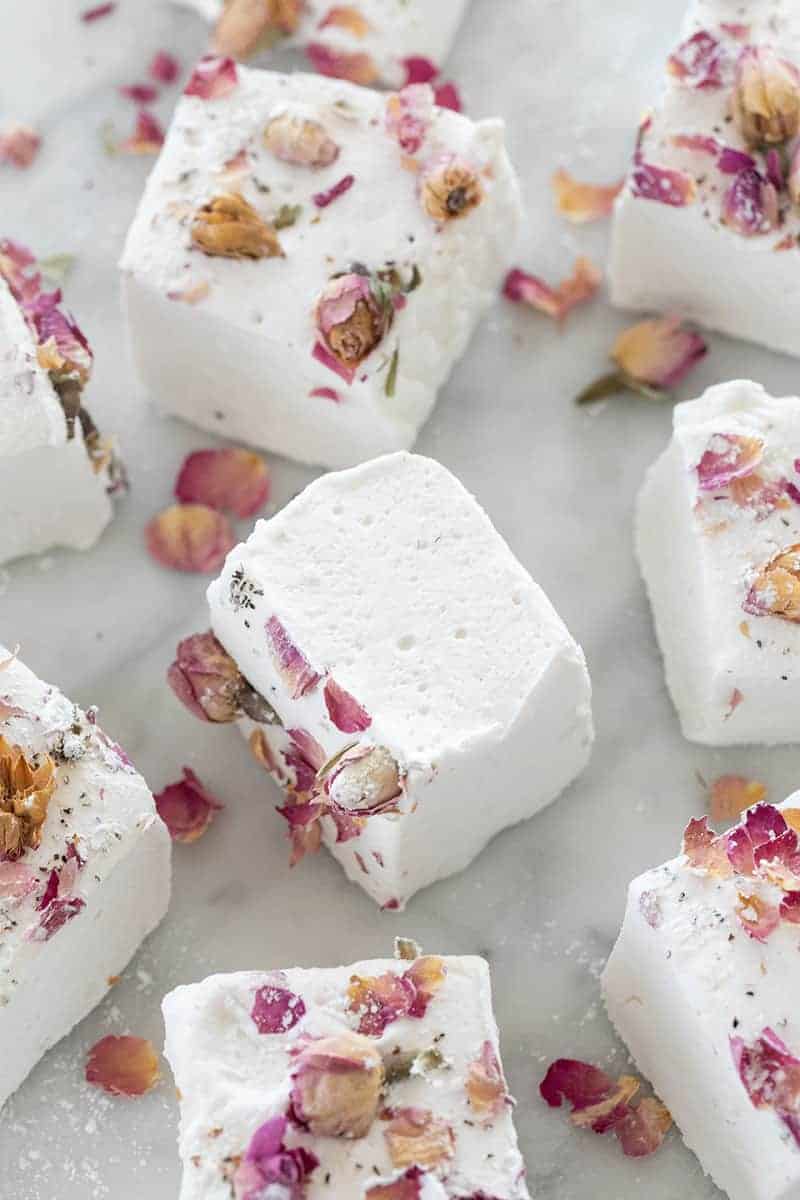 WHAT ARE MARSHMALLOWS MADE OF?
For the marshmallow recipe, we use gelatin, corn syrup, sugar, salt, water and rose water.
HOW LONG DO HOMEMADE MARSHMALLOWS LAST?
When stored correctly, they can last for up to three weeks.
The biggest thing you need to look out for is moisture and humidity. Keep your marshmallows in an airtight container.
You should also keep them in a cooler place. Since they're made of sugar, exposure to heat can cause them to melt or deteriorate.
If you've mixed anything into them or dipped them in chocolate, then their shelf life will be slightly shorter.
When to Serve Homemade Marshamllows
Homemade marshmallows are like nothing you can buy at the store! Since they aren't super easy to make, we save them for special occaisons such us:
More Recipes You'll Love!
Recipes with Rose
Let us know if you make these rose-flavored homemade marshmallows by leaving a comment and review below!
You can also FOLLOW US on FACEBOOK, INSTAGRAM, and PINTEREST to see more delicious recipes, cocktails, desserts and parties!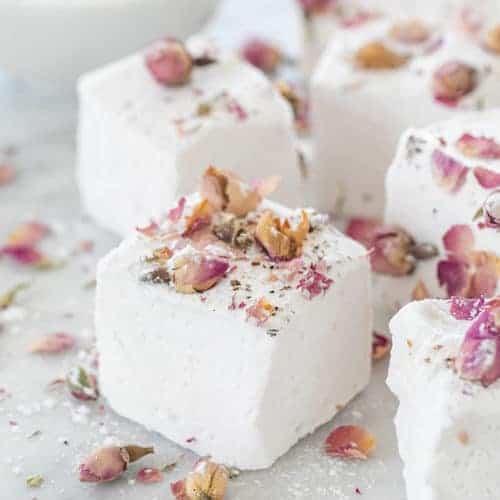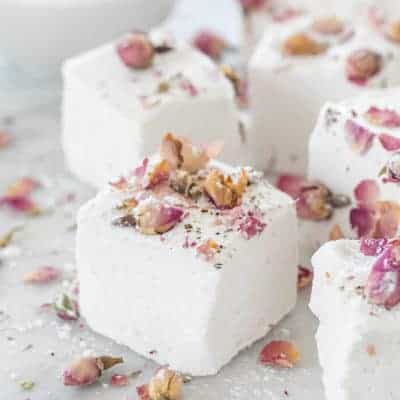 Rose-Flavored Homemade Marshmallows
Fluffy, rose-flavored homemade marshmallows! They're perfect for a treat or with your favorite hot chocolate. These are easy to make when you follow our step by step directions!
Print
Pin
Rate
Servings:
9
large marshmallows
Ingredients
1 1/2

cups

sugar

1

cup

water

,

divided into two 1/2 cups

1

cup

light corn syrup

3/4

ounce

unflavored gelatin

,

3 packets

1/4

tsp

salt

1

tbsp

rose water extract

3

tbsp

dried rose petals
Instructions
Prepare the baking pan by rubbing a little vegetable oil on the bottom and sides.

Add a good amount of powdered sugar all over the bottom and sides until fully coated. At least 1/8 inch thick of powdered sugar coating.

In a medium saucepan attached with a candy thermometer, add 1/2 cup of water, sugar cup sugar and 1 cup light corn syrup. Bring the mixture to a boil while stirring so it doesn't burn.

The sugar needs to be at to 240-250 degrees (soft ball or firm ball) on a candy thermometer. Watch very carefully so it's exactly around 240 to 250 degrees. No less or no more. Once it reaches the temperature, turn the burner to a very low simmer.

In a small bowl, whisk together gelatin and the other 1/2 cup water with a fork

Using an electric mixer, with the whisk attachment and whisk the gelatin so it doesn't clump

Right away, carefully add in the very hot sugar mixture into the mixer while it's whisking.

Beat on high for 10 minutes until thick, fluffy and white. 

After 10 minutes, add in the rose water extract and salt. Continue to whisk for another minute.

Pour the marshmallow mix into the prepared baking pan.

Add the dried rose petals over the gooey marshmallow mixture and then let them sit uncovered for 6-8 hours or overnight.

To remove the marshmallows, cut around the edge of the pan with a well-oiled knife, sprinkled with powdered sugar. 

Add powdered sugar to your hands and lift the marshmallows from the pan. 

Place the marshmallow sheet on a cutting board and cut the marshmallows with the same oiled, powdered sugared knife.
Nutrition
Calories:
236
kcal
|
Carbohydrates:
62
g
|
Fat:
1
g
|
Sodium:
90
mg
|
Sugar:
62
g
|
Calcium:
5
mg