'Tis the season for hot chocolate! We're sharing all the details on how to create your own holiday hot chocolate bar!
With the amount of hot chocolate we consume during the month of December, we should have a hot chocolate tap installed! We're joyfully sharing all the details on creating your own hot chocolate bar for the holidays. Prepare yourself, because it's about to get real sweet!!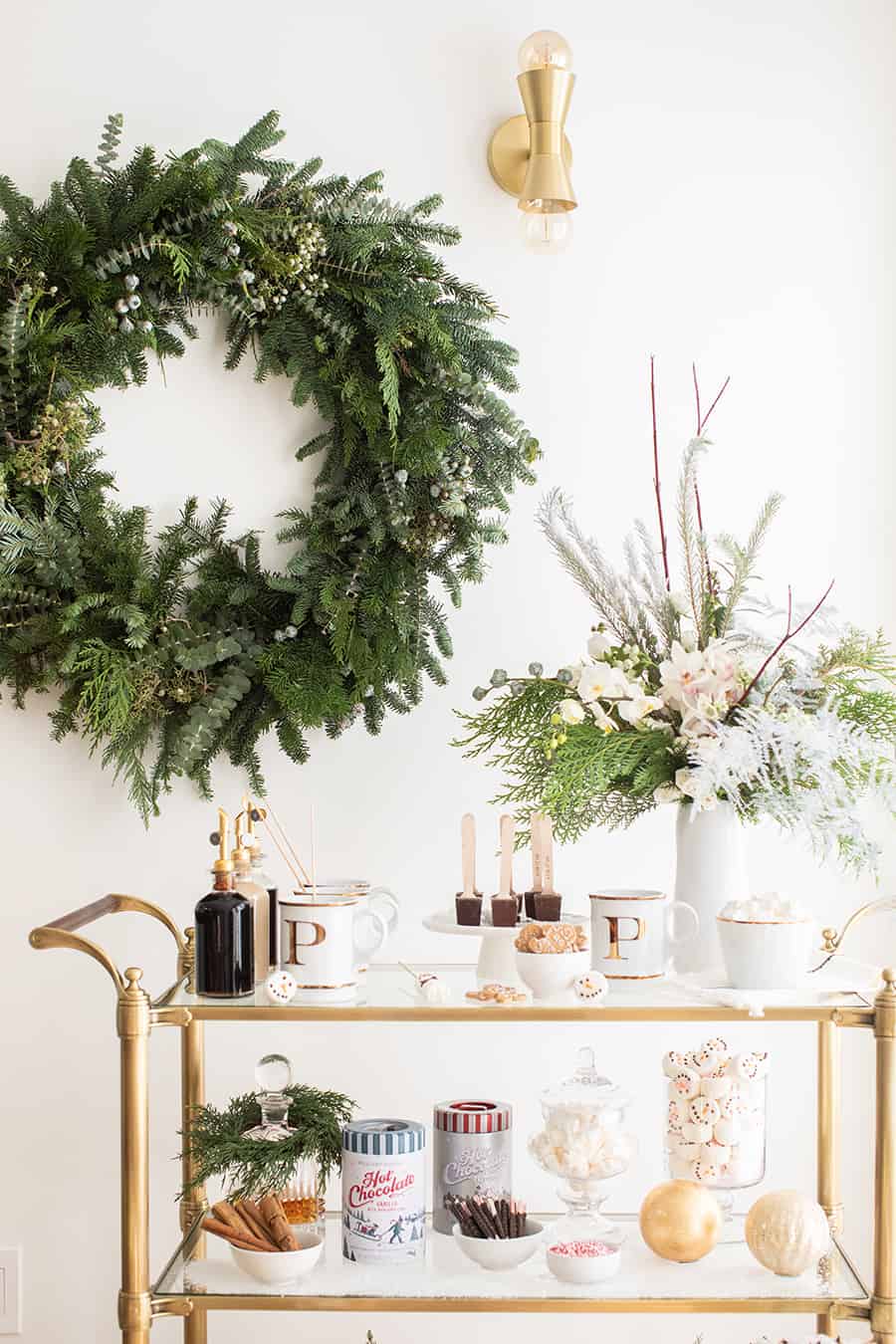 First, you'll need a good area to stage your hot chocolate bar. If you own a bar cart, that's the perfect way to display all of the items for the hot chocolate bar. You can also set up a small table, off to the side, with a tablecloth and holiday decorations as well.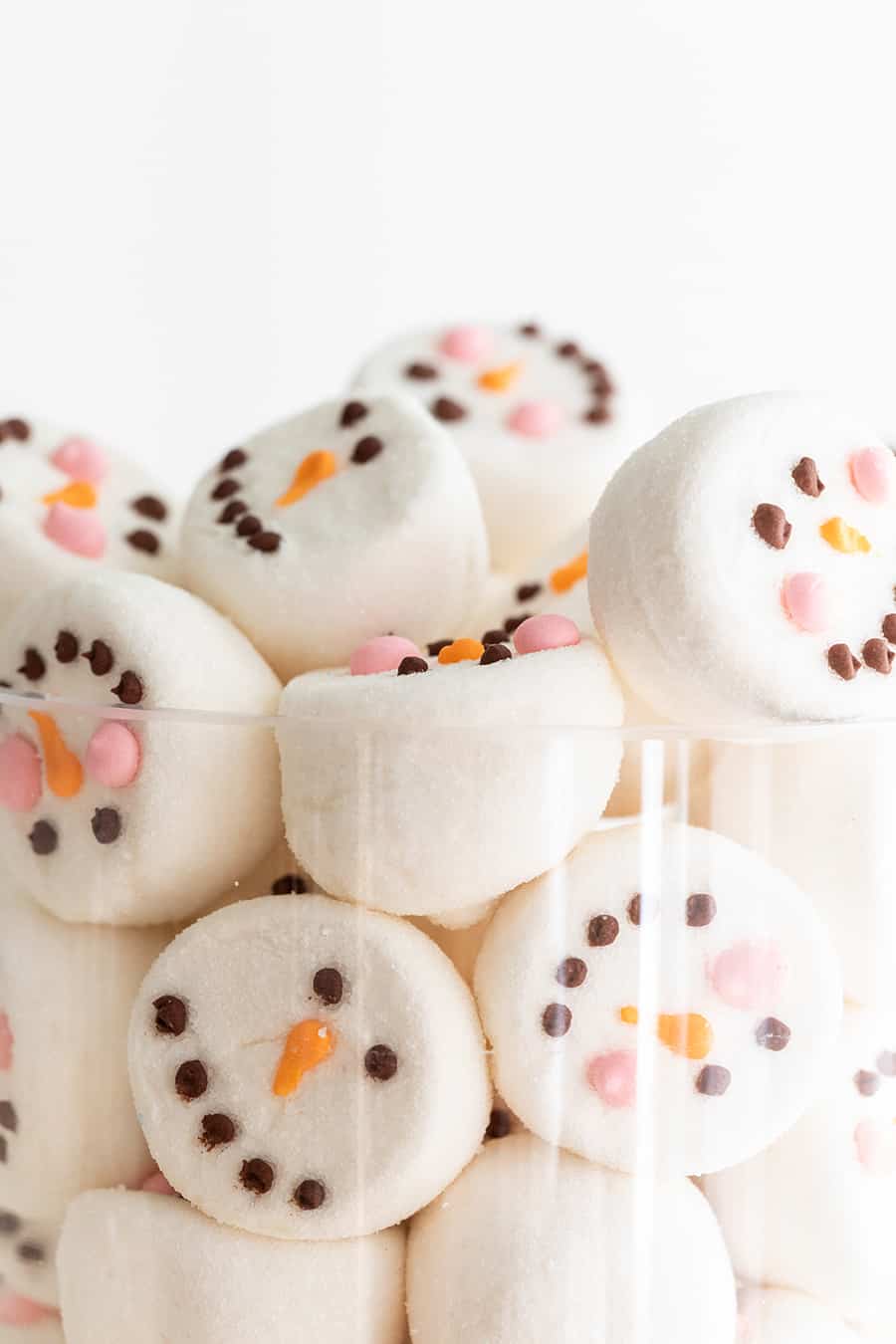 Hot Chocolate Bar Supplies
Here is list of supplies you'll need to put together a hot chocolate bar: Glass Bottles for syrups, Gold Monogram Mugs, Brass Bar Cart, White Cake Stand, Linen Napkins, Hot Chocolate from Williams Sonoma, Bottle Brush Trees, White Bowls, tall white vase, spoons for stirring, glass heatproof pitcher for hot chocolate.
All of our delicious hot chocolate was from Williams Sonoma. One of my favorite flavors is their Vanilla Hot Chocolate with Marshmallows! You can get most of your hot chocolate supplies and toppings from Williams Sonoma since they have quite the selection and it's all charming!
To decorate your holiday hot chocolate bar, add fresh flowers and greens to add that holiday spirit!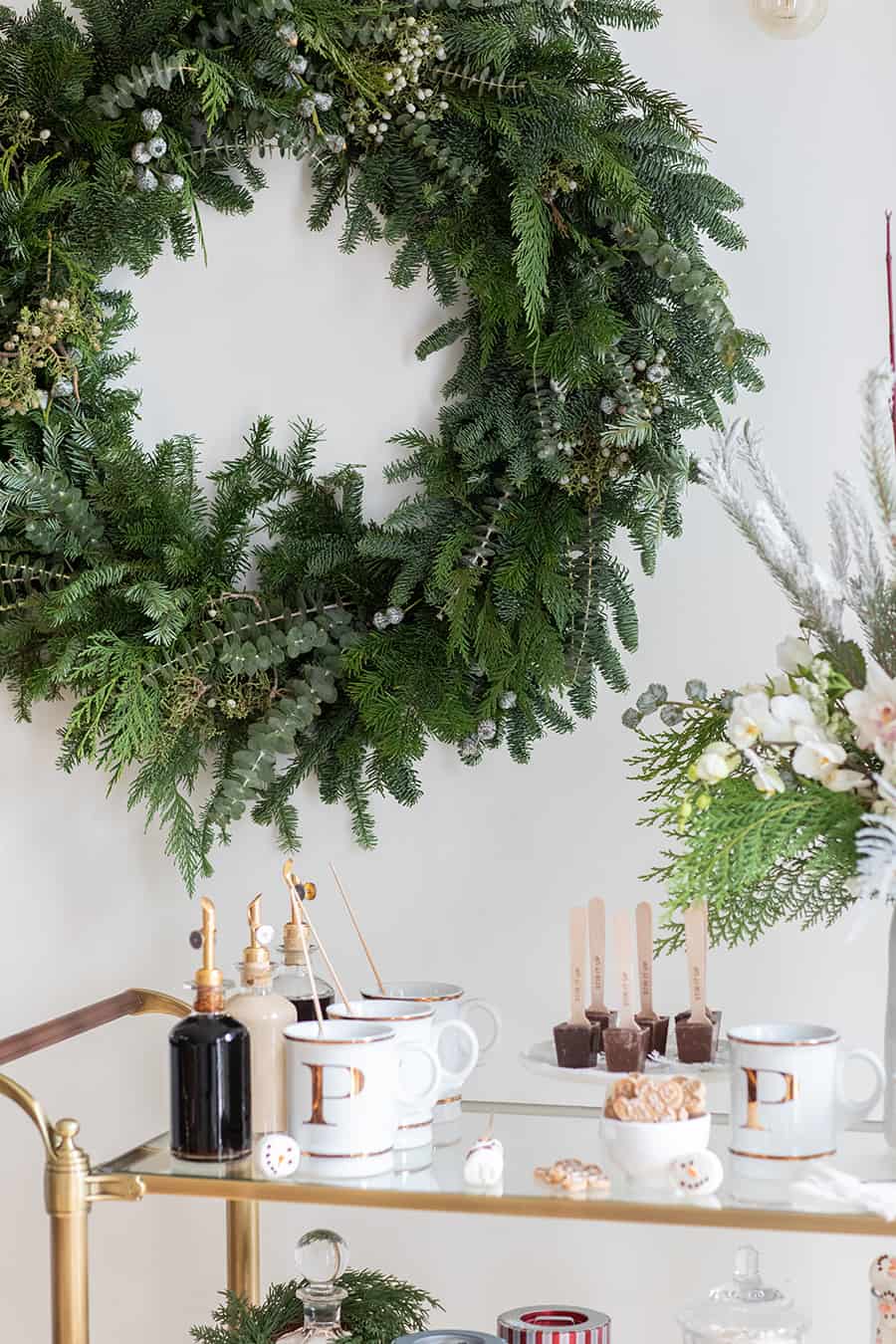 Hot Chocolate Bar Toppings
When creating your holiday hot chocolate bar, the ideas for toppings are endless! Have four to six toppings for your guests to choose from and make sure to have a lot of marshmallows! We included snowman marshmallows, snowflake marshmallows, marshmallow snowmen on a stick, whipped cream, cinnamon sticks, crushed peppermint, gingerbread cookies, hot chocolate stir sticks and peppermint sticks. We also added Bailey's, Kahlúa, Salted Caramel Syrup and bourbon for guests to add to their hot chocolate.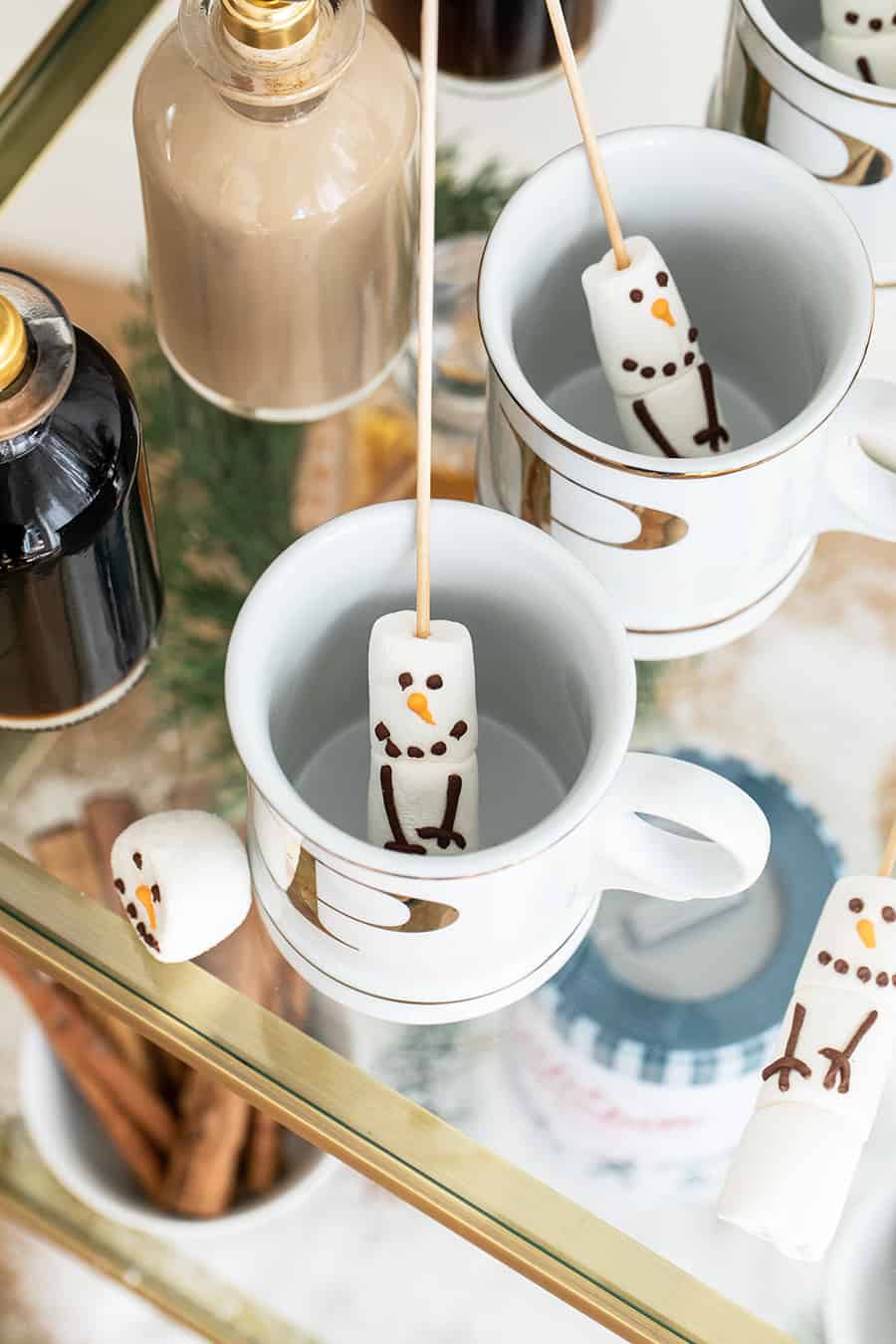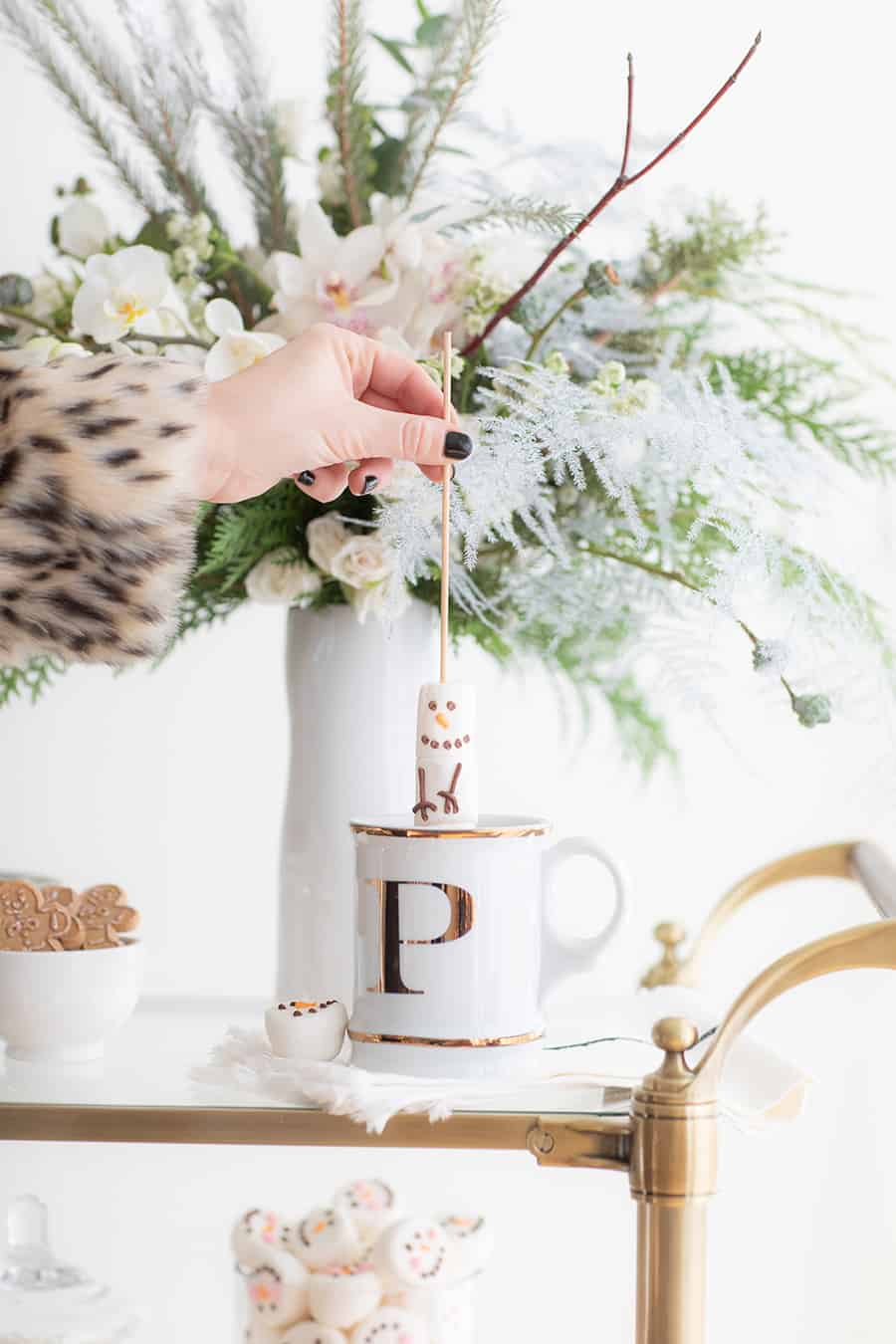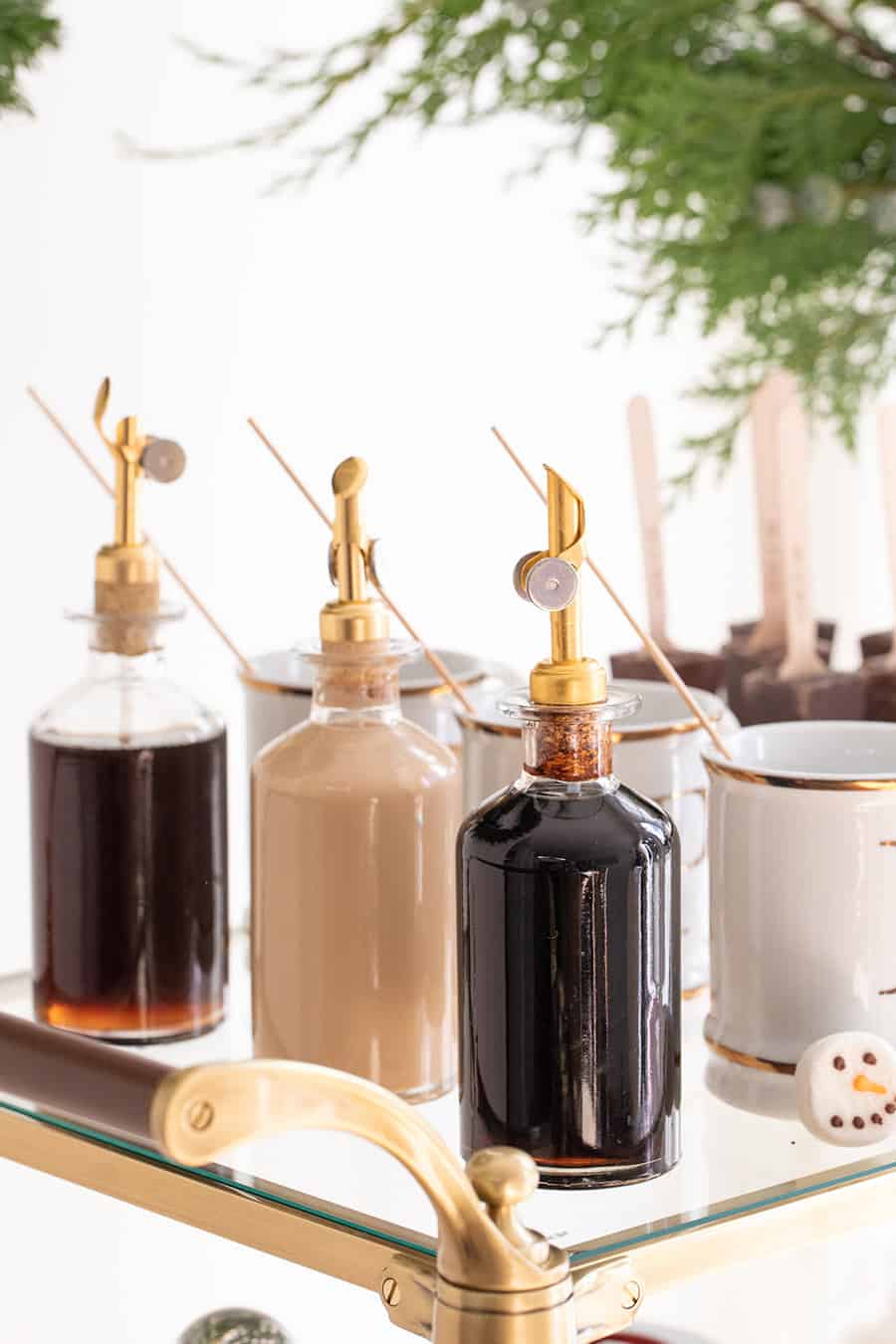 Spike Your Hot Chocolate
A hot chocolate bar isn't complete without the option to spike the hot cocoa! We put Bailey's Irish Cream, Kahlúa and Salted Caramel Syrup in glass bottles for guests to spike their own hot cocoa! We also added a bottle of bourbon too. Have you ever had bourbon in hot chocolate, it's delicious and warming.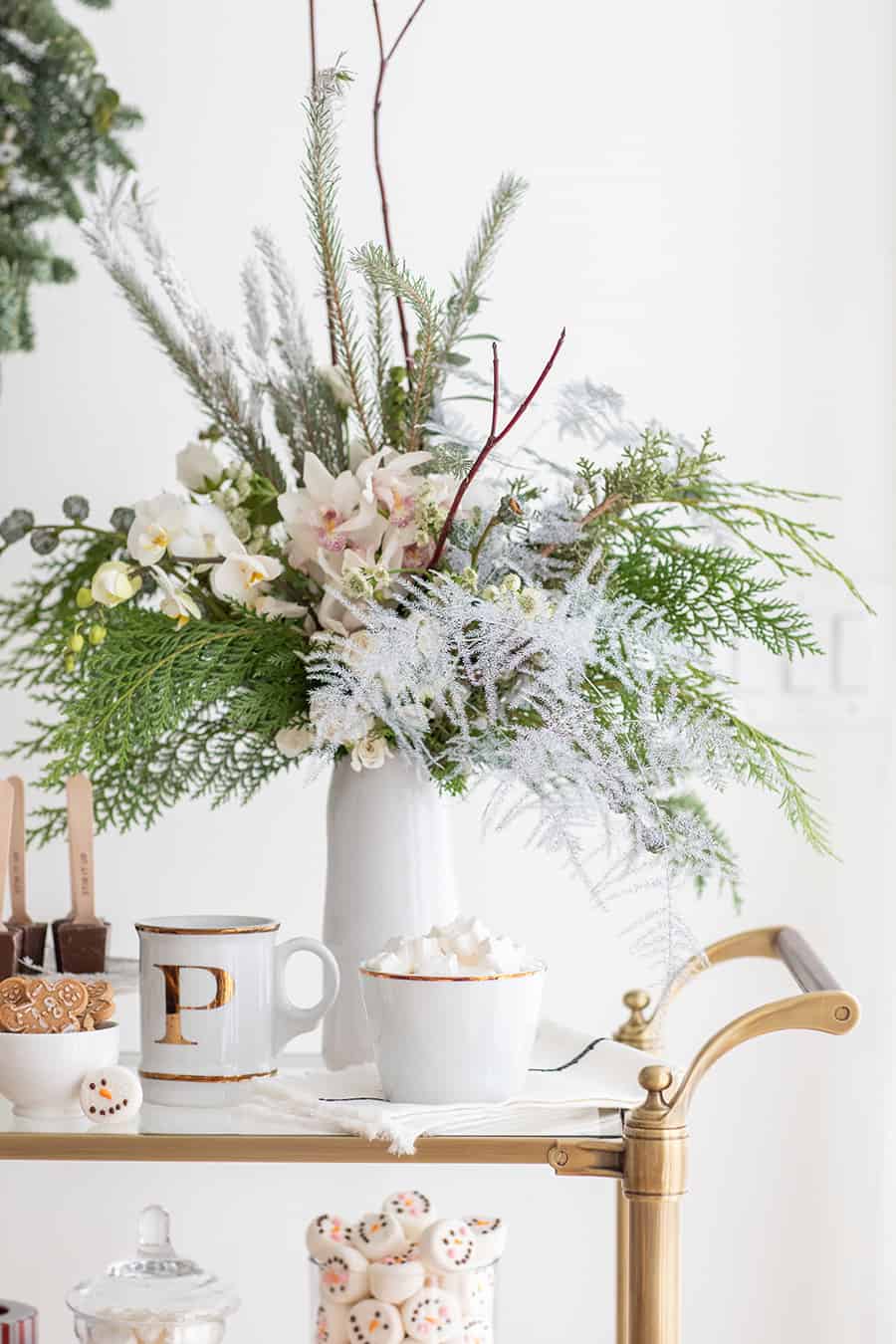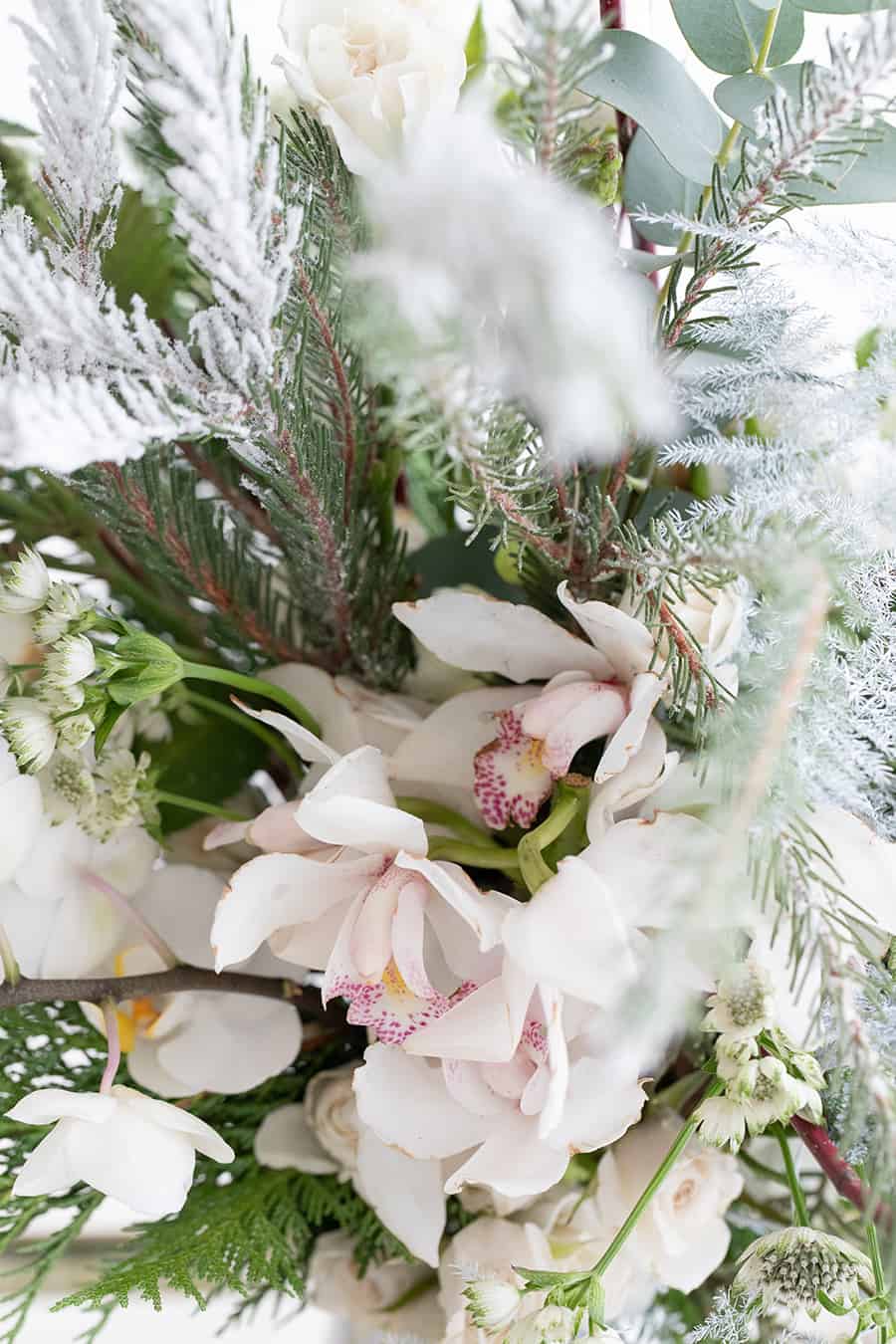 How adorable are these marshmallow men on sticks?!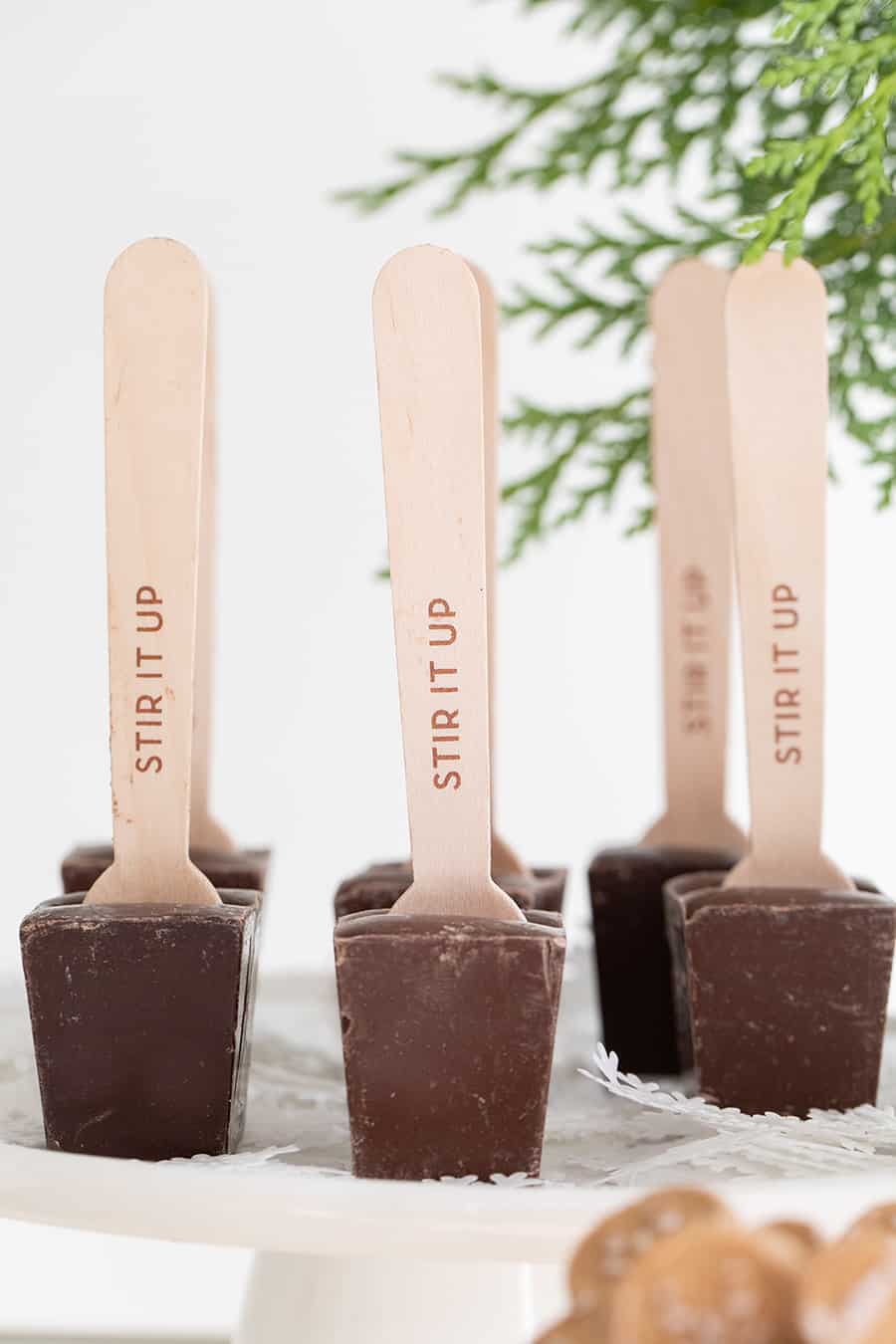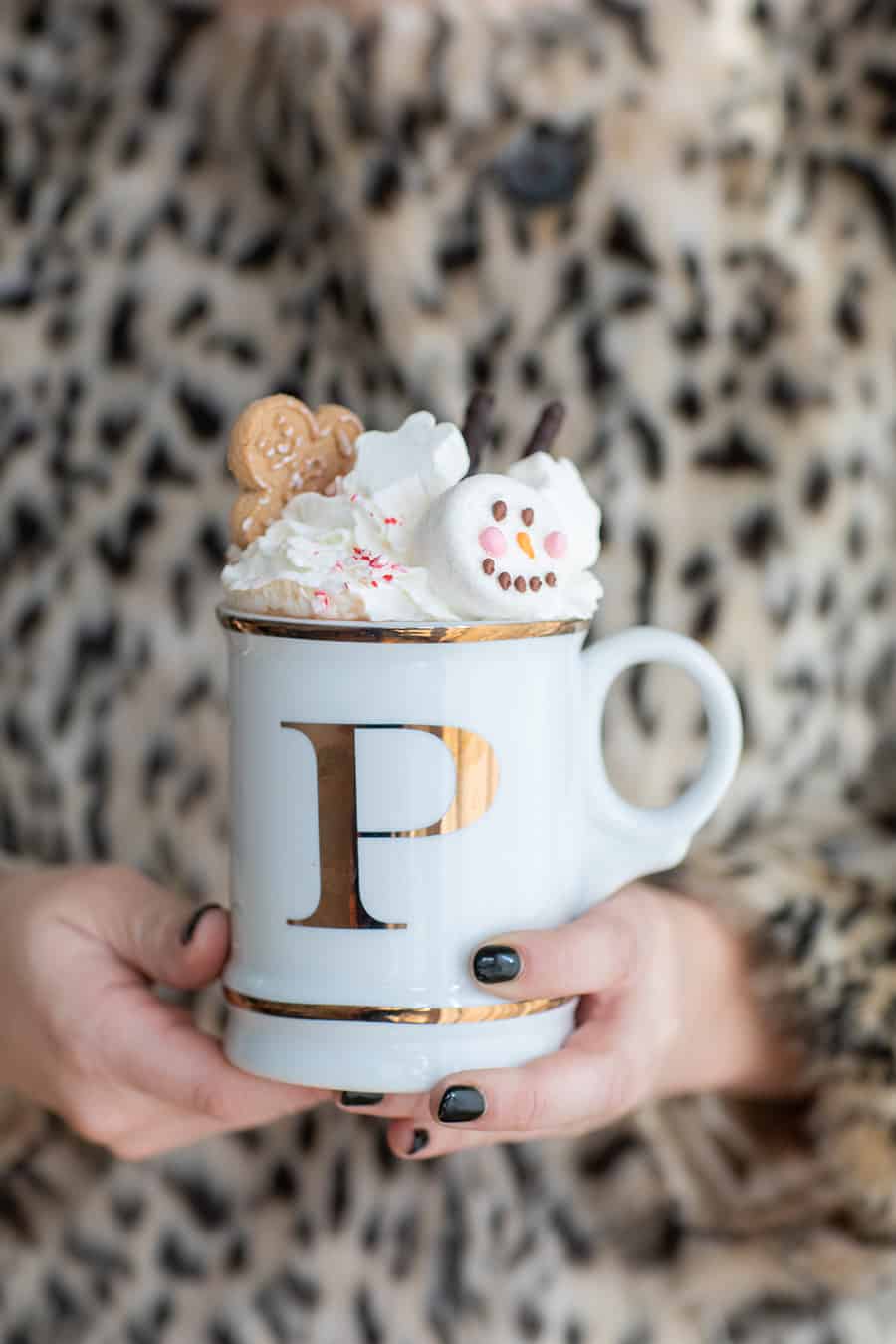 Top off your hot chocolate with whipped cream, cookies, peppermint and marshmallows!!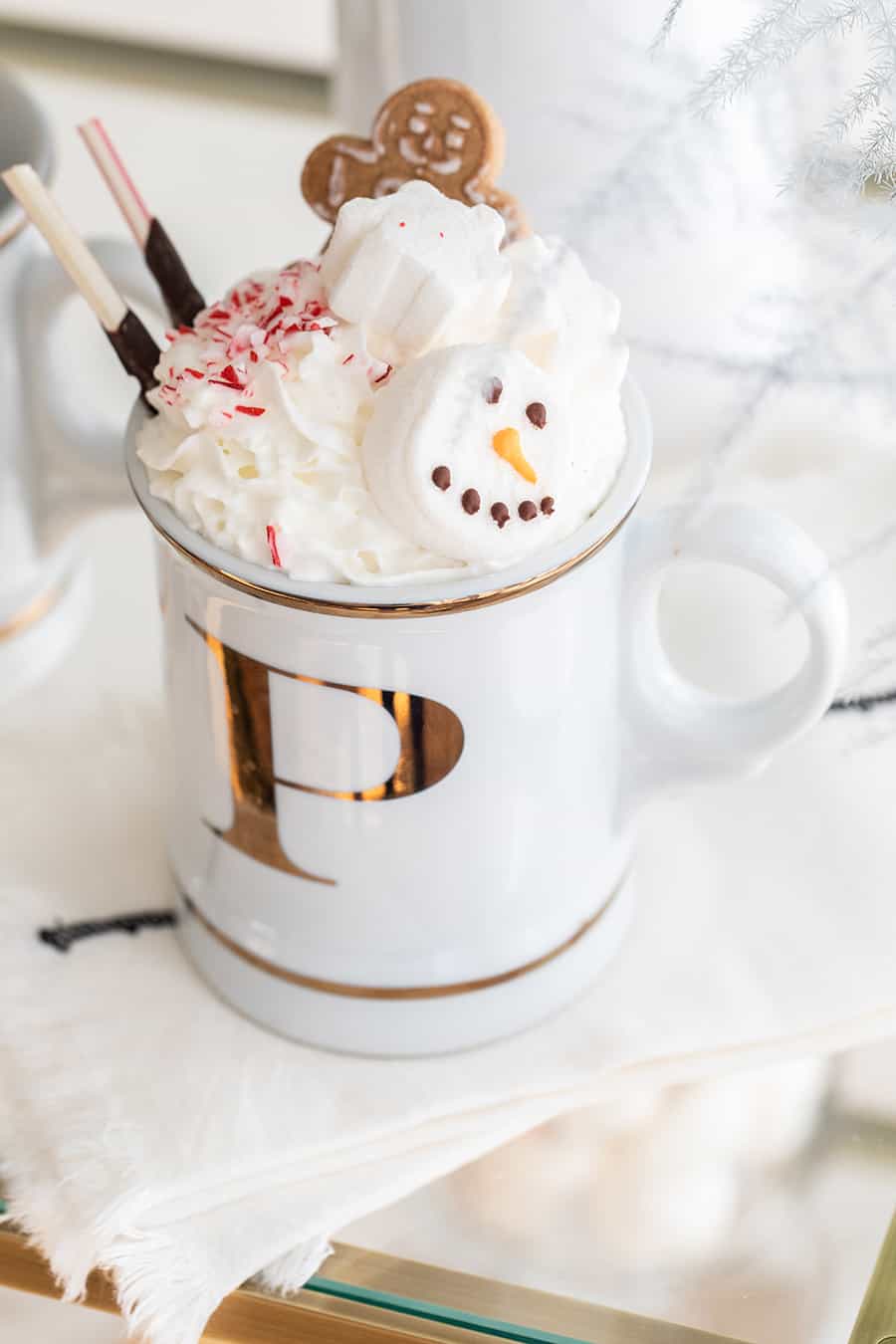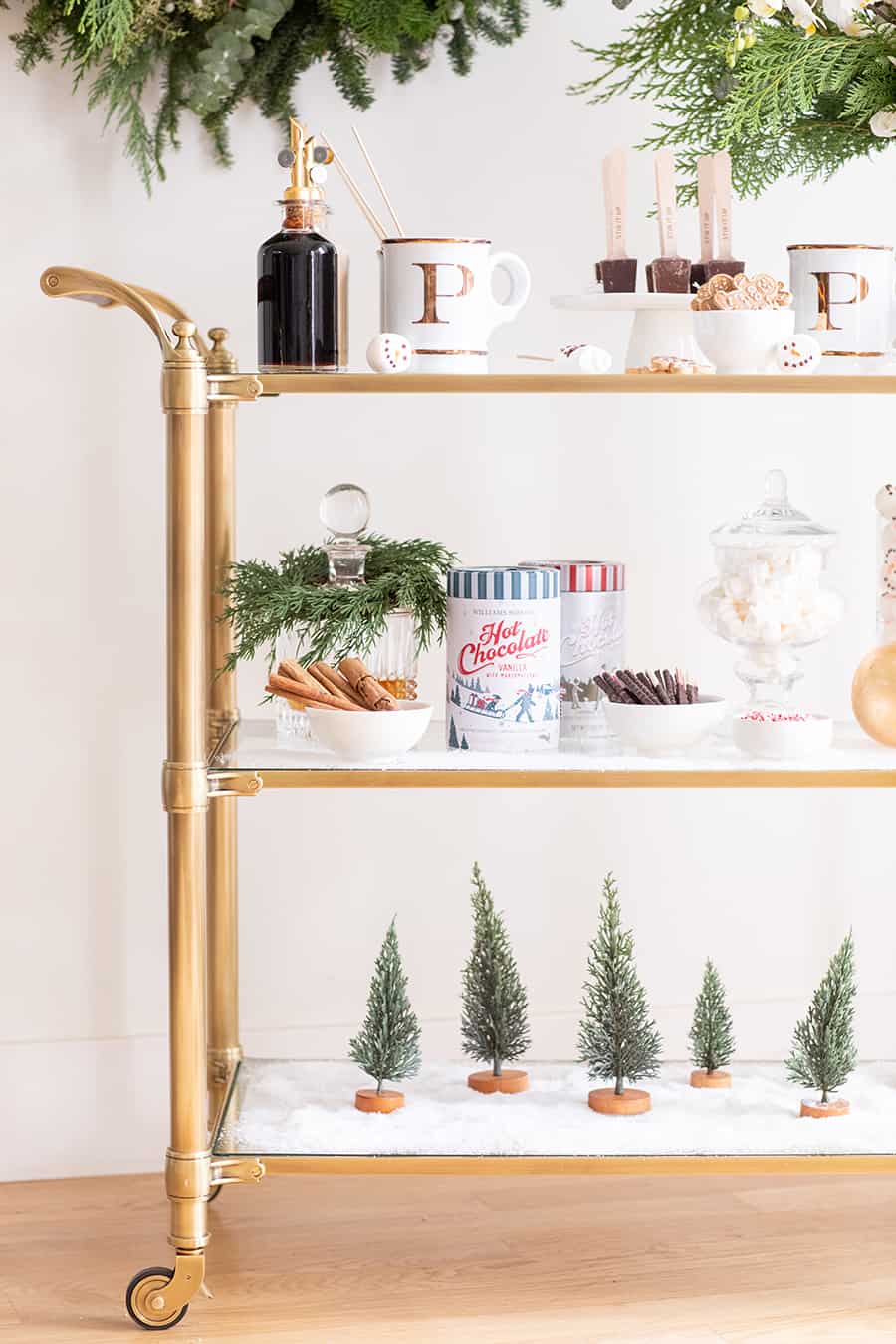 We hope you're inspired to host your own holiday Hot Chocolate Bar!! Please share your set-ups with us on Instagram and Facebook! Enjoy the holidays and stay charming!