'Tis the season for hot chocolate! We're sharing all the details on how to create your own holiday hot chocolate bar with ideas, decorations and more!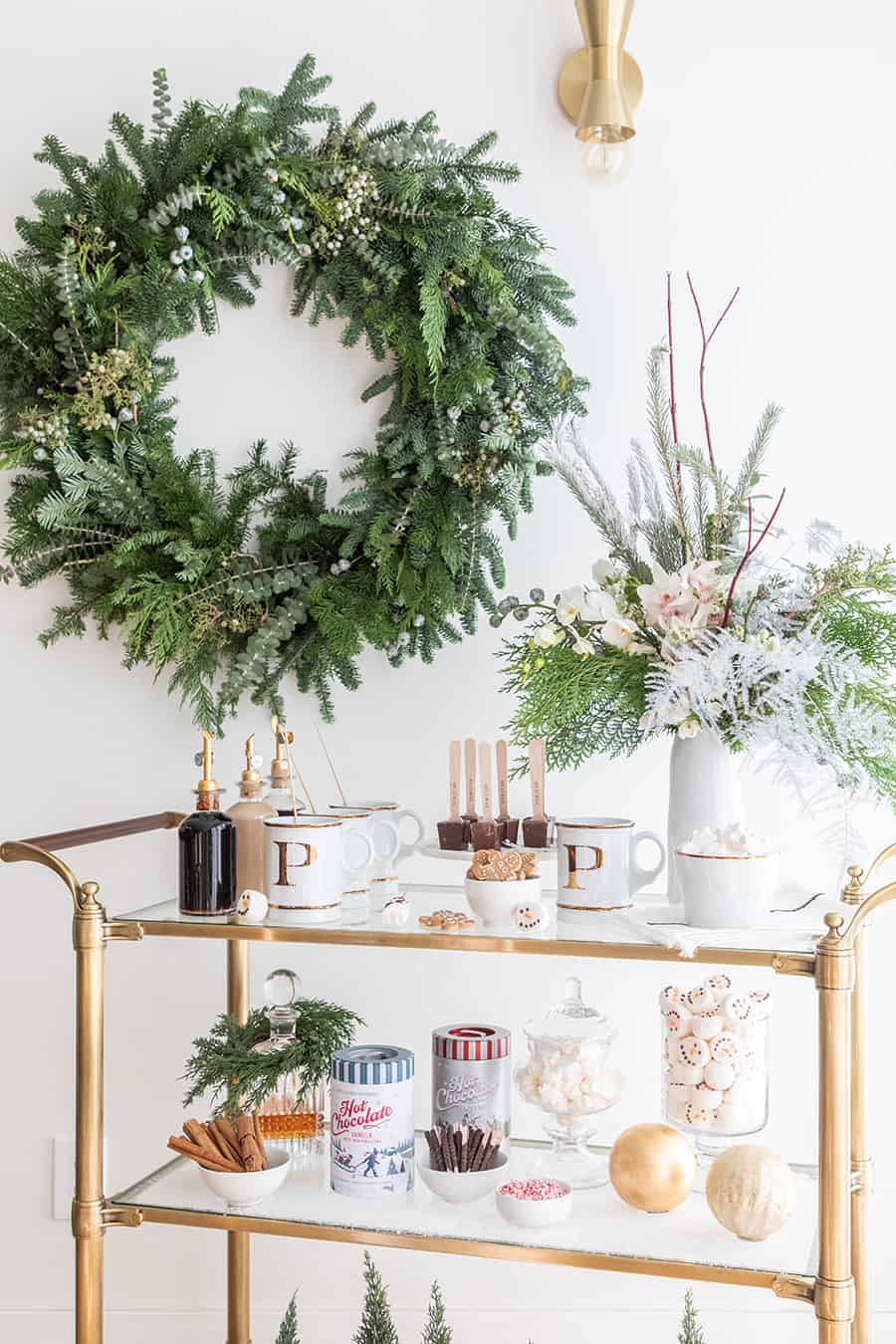 With the amount of hot chocolate we consume during the month of December, we should have a hot chocolate tap installed! We're joyfully sharing all the details on creating your own hot chocolate bar for the holidays. Prepare yourself, because it's about to get really sweet!!
If you want to create a smaller version of this, make hot chocolate stand tier or make a hot chocolate charcuterie board! This is for casual gatherings and holiday movie nights.
Steps for Making a Hot Chocolate Bar
We're going over every detail for creating the most charming and gourmet hot chocolate bar.
Bar Cart or Table
First, you'll need a good area to stage your hot chocolate bar. If you own a bar cart, that's the perfect way to display all of the items for the hot chocolate bar.
You can also set up a small table, off to the side, with a tablecloth and holiday decorations as well.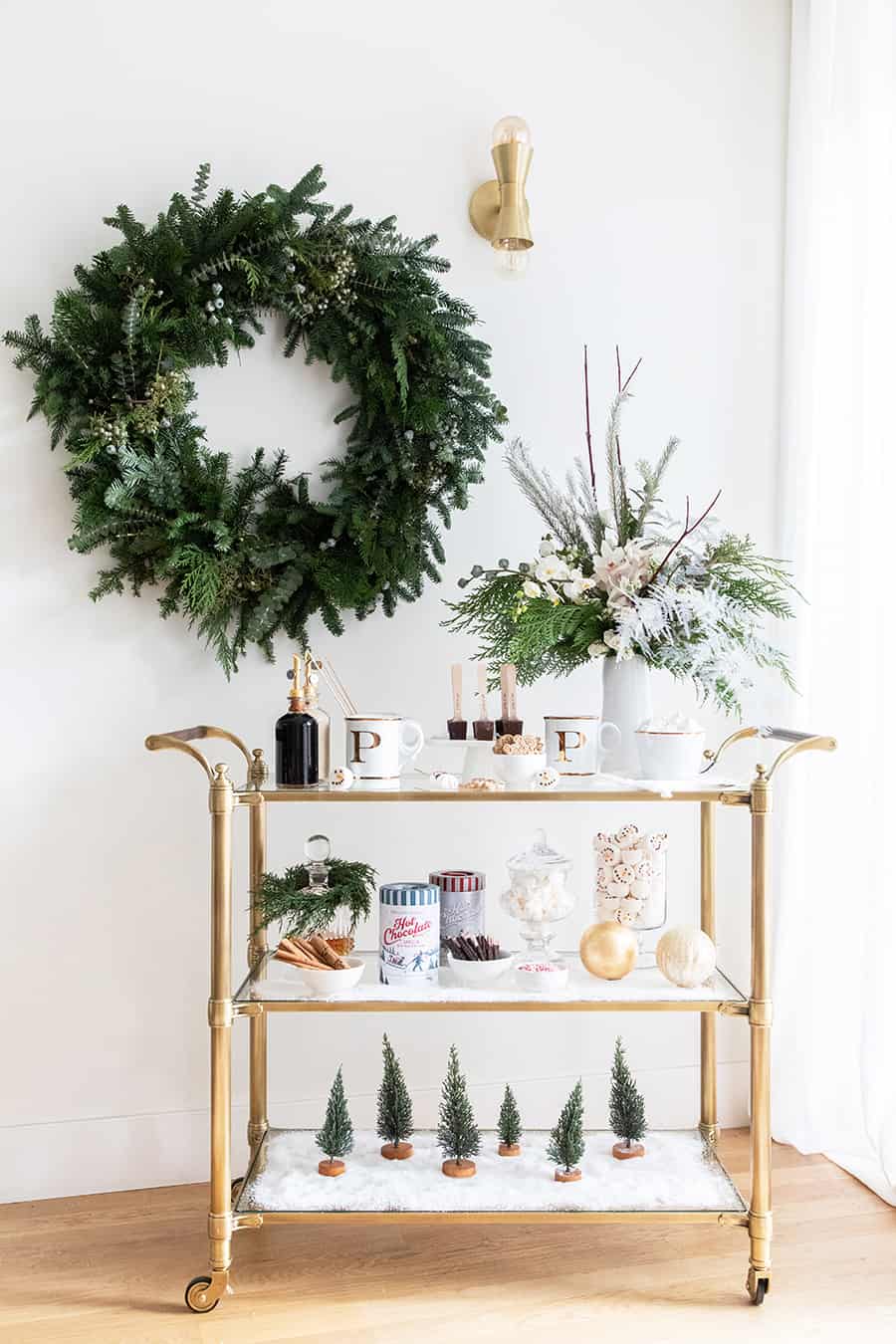 What do you put on a hot chocolate bar?
Fill the bar with toppings, supplies, and a large pitcher of hot chocolate! We've listed everything you'll need below:
Hot Chocolate Bar Supplies
A list of supplies you'll need: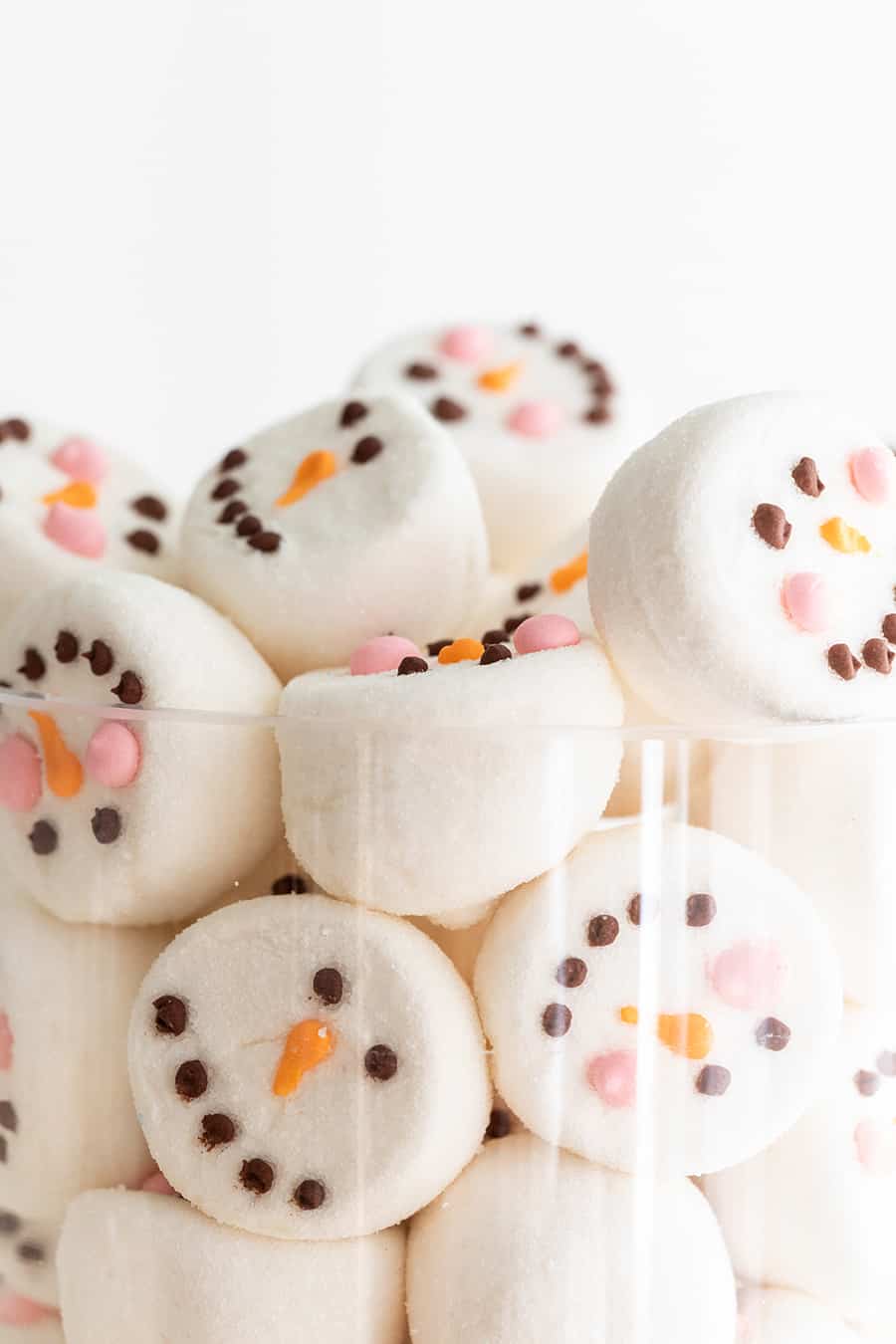 What do you put on hot chocolate?
Hot Chocolate Bar Toppings
The ideas for toppings are endless! Have four to six toppings for your guests to choose from and make sure to have a lot of marshmallows!
Whipped cream
Cinnamon sticks
Peppermint Sticks
Candied Ginger
We also added Bailey's, Kahlúa, Salted Caramel Syrup, and bourbon for guests to add to their hot chocolate.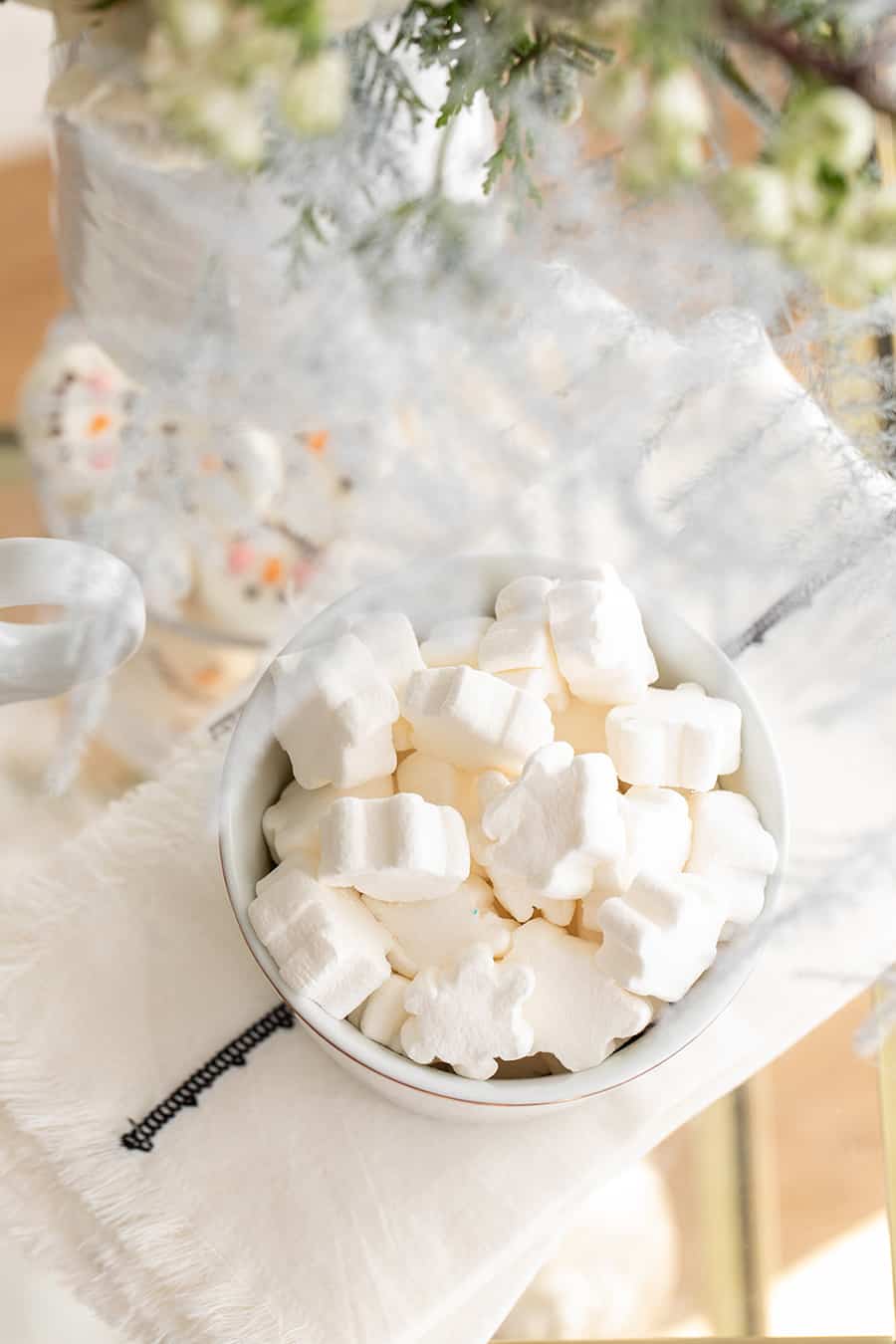 How do you keep hot chocolate warm at a party?
It's important to serve the hot chocolate in a stainless steel Thermos that will keep hot chocolate warm on the bar. You can even label it hot chocolate and one for water if you're using hot chocolate sticks.
We like this one-gallon Rambler from Yeti, but there are many affordable options too.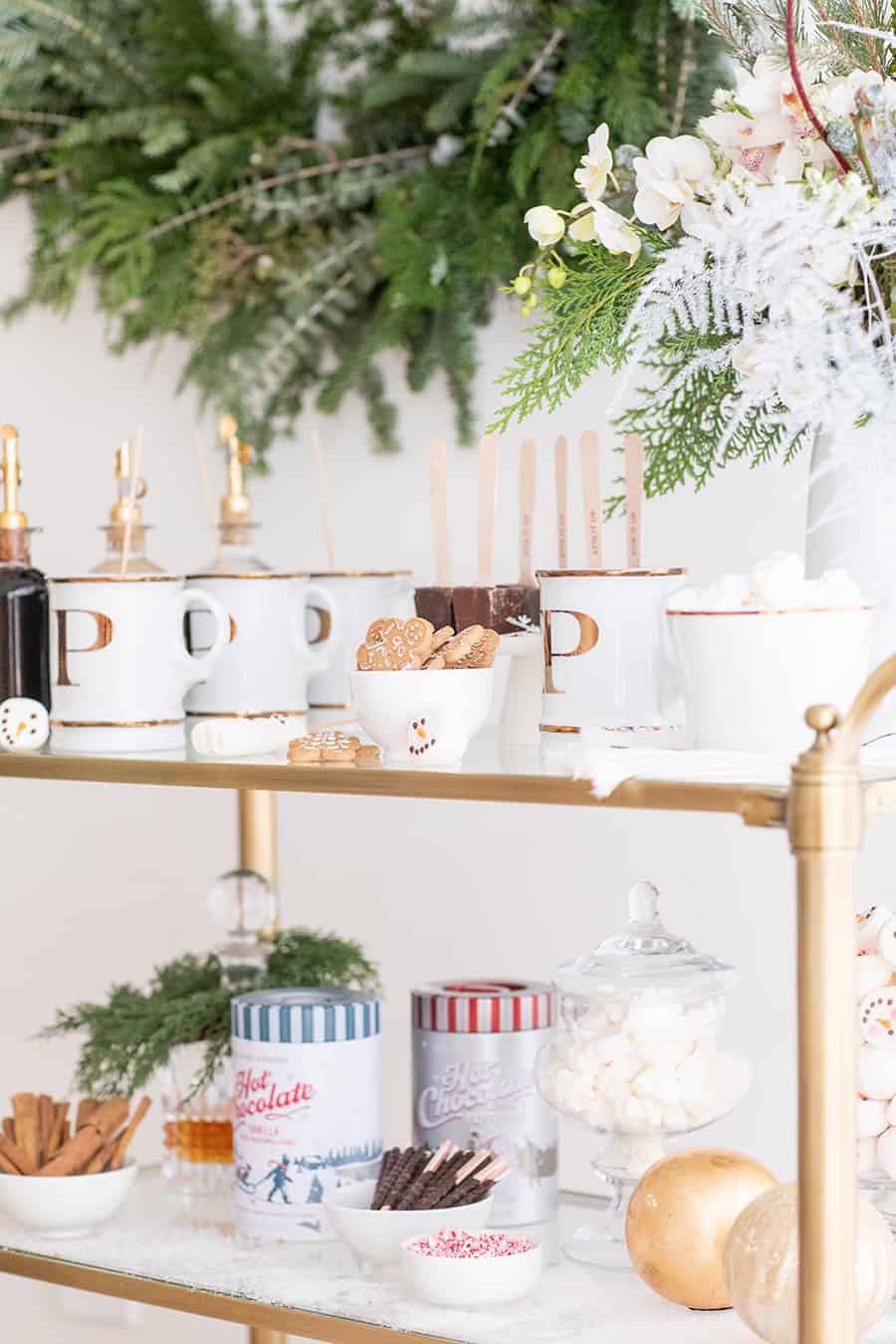 What temperature should hot chocolate be?
Hot drinks are usually served around 140 degrees to 160 degrees. You can use a thermometer to test the temperature before adding the hot chocolate to a thermos.
Gourmet Hot Chocolate
You don't have to make homemade hot chocolate. There are plenty of places to buy gourmet hot cocoa to serve. All of our delicious cocoa for this bar was from Williams Sonoma. One of my favorite flavors is their Vanilla Hot Chocolate with Marshmallows!
World Market is also a great place to pick up some unique hot chocolate mixes.
Decorations
To make the hot chocolate bar even more enticing and beautiful, add some pretty decor! Decorate with fresh flowers and greens to add that holiday spirit!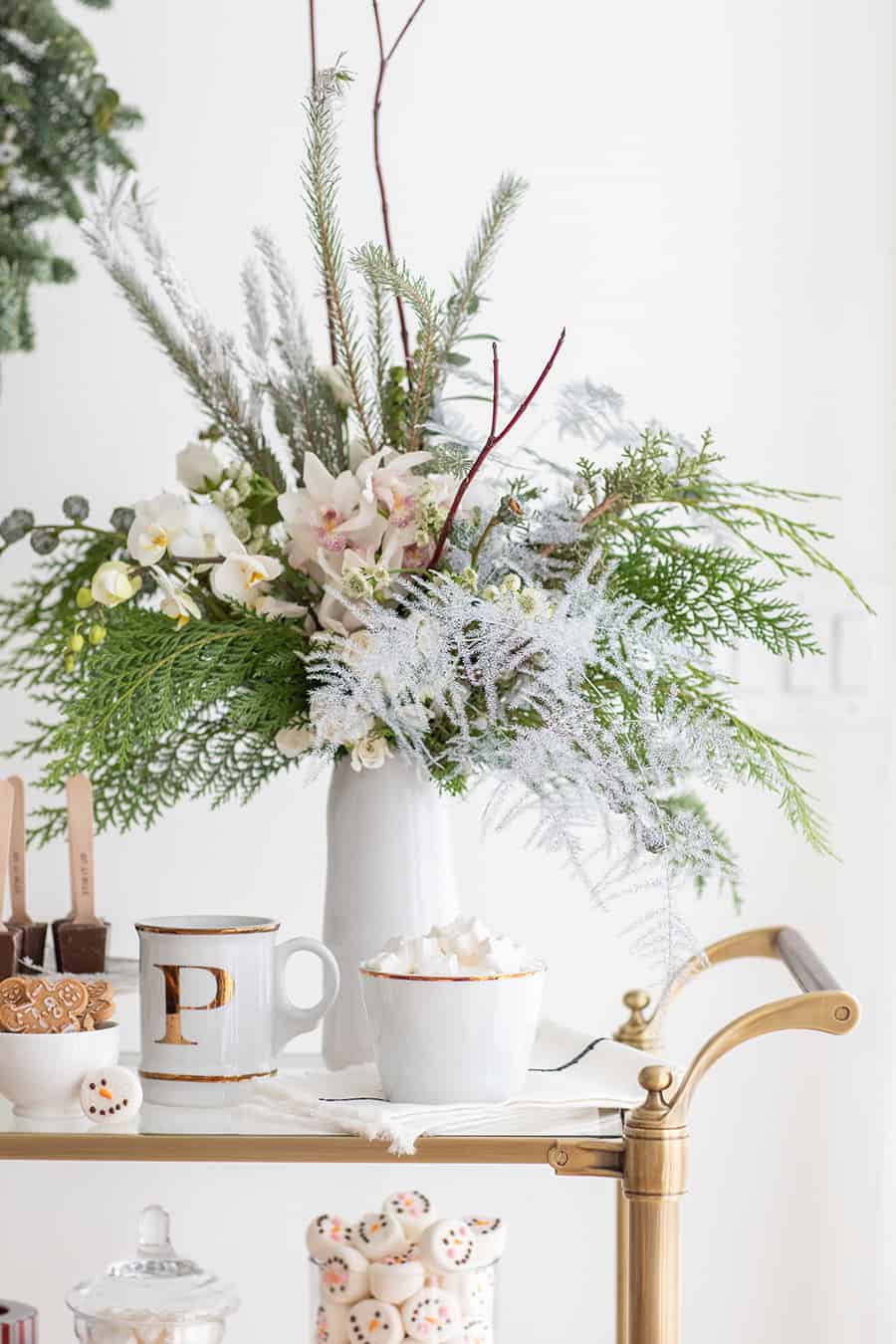 Fresh Flowers and Wreaths
I use fresh flowers for almost all of my parties. Around the holidays, wreaths are all over the house and they make for easy decorations.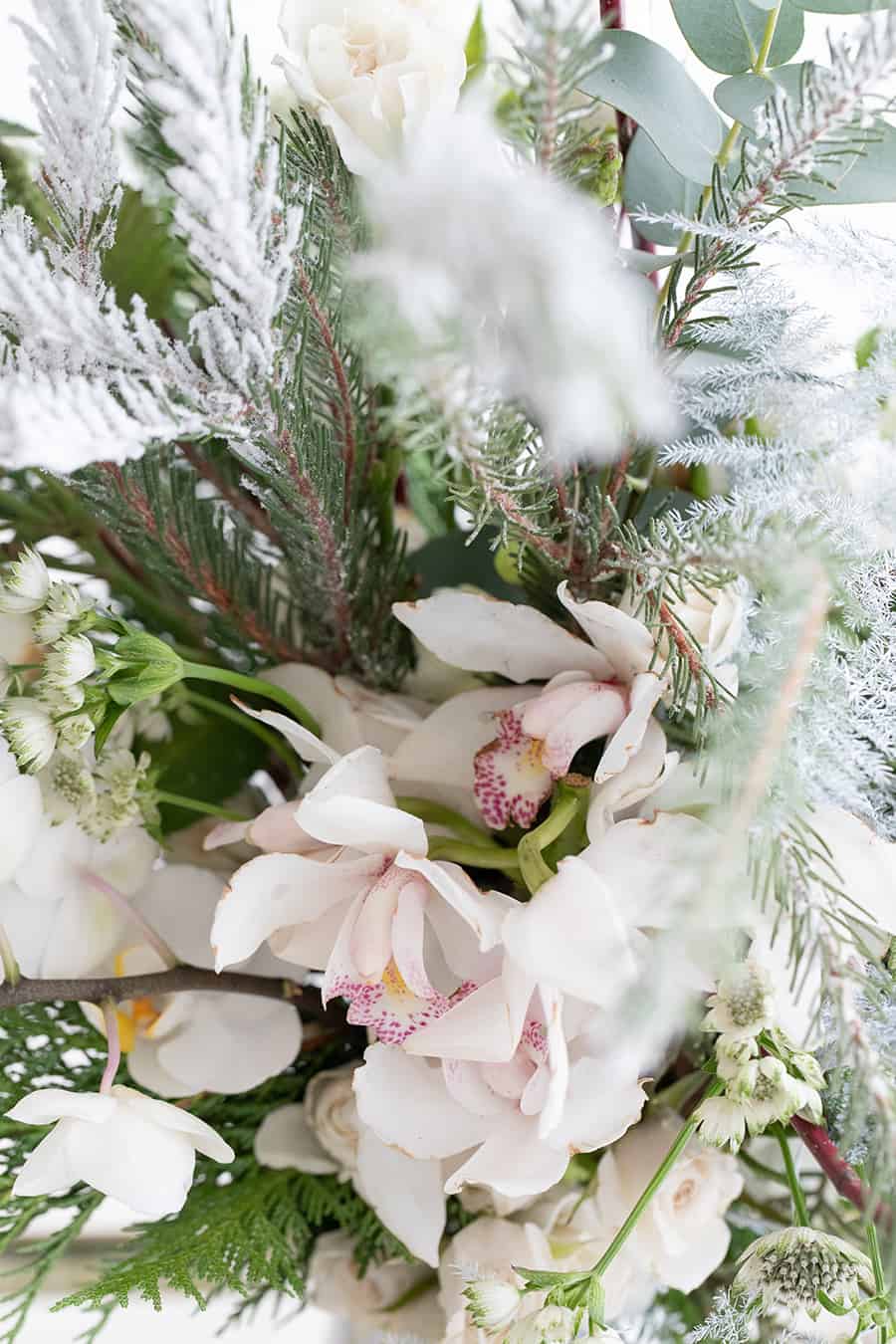 Bottle Brush Trees are a great way to fill in empty space.
Faux snow on the bottom of the bar cart works too. Be careful using too much as it can make its way into a mug of hot chocolate!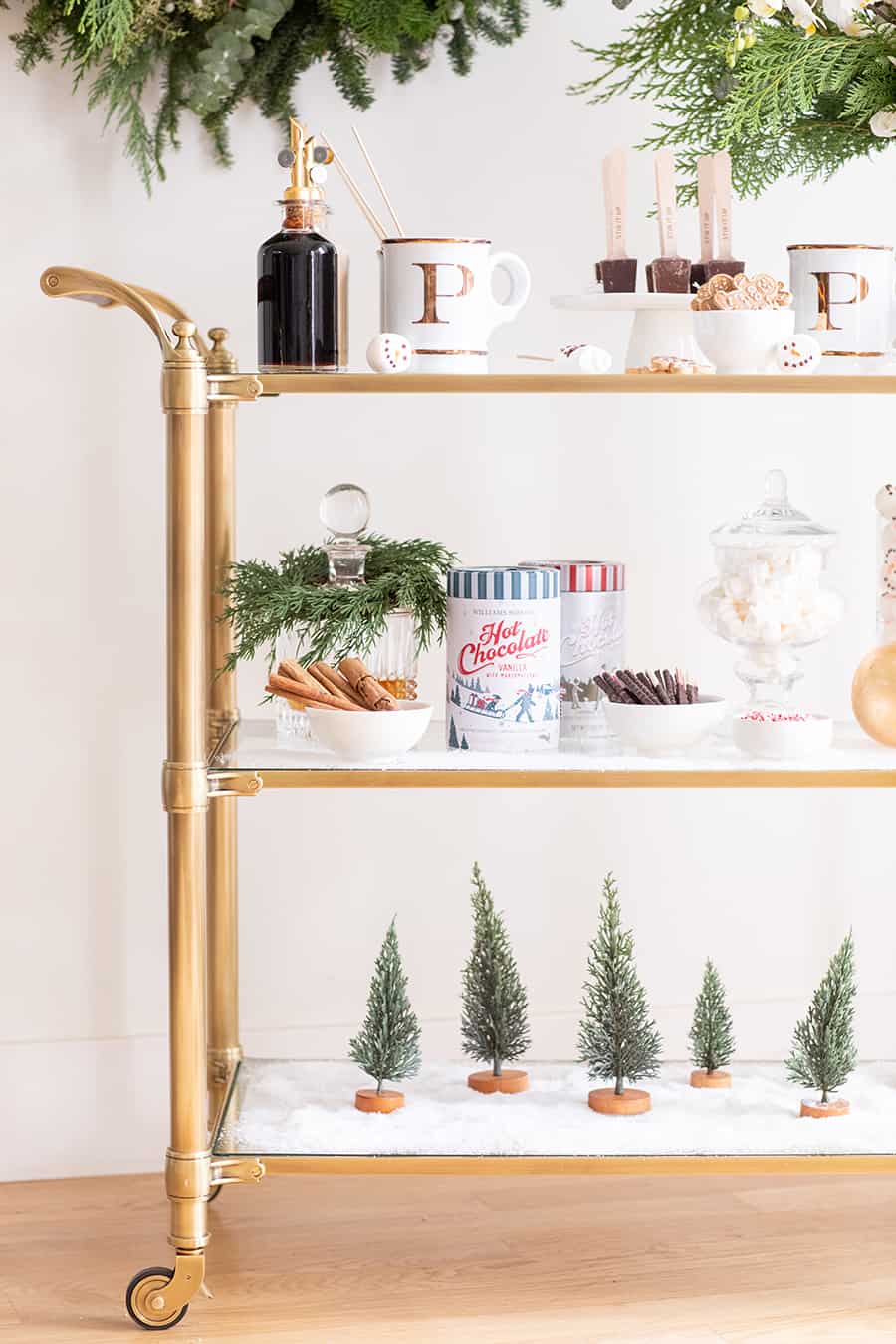 Ornaments and glass candy jars are perfect for decorating a bar as well.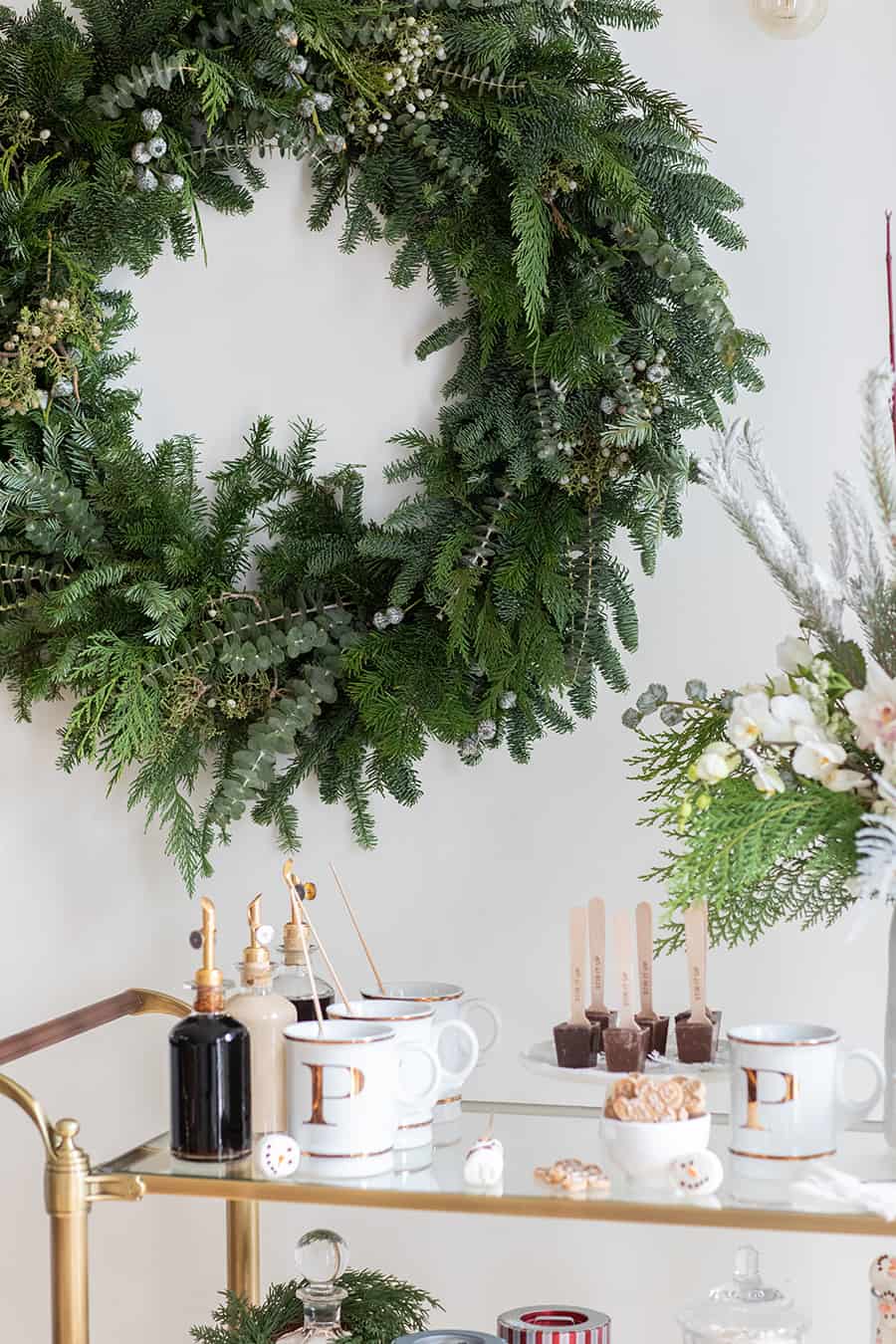 Hot Chocolate Bar Setup Ideas
Have a pitcher of hot chocolate, mugs, and bottles full of different syrups to add to the hot cocoa.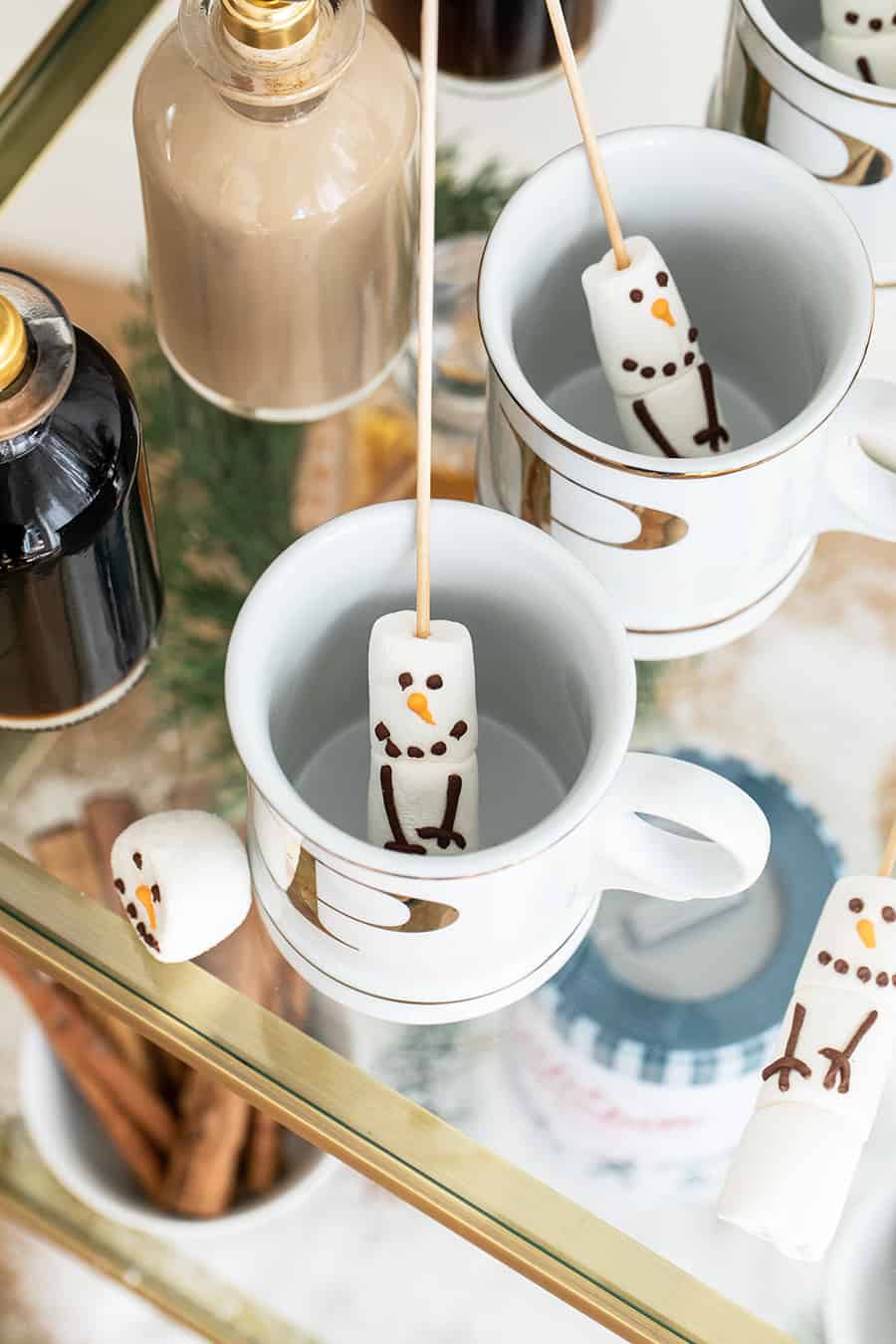 Make sure there are a lot of toppings to use for the cocoa and make sure to have a bottle of whipped cream out for guests to use.
Charming details like these snowman marshmallows on a stick are what make a setup special. Buy things that people wouldn't always splurge on and make it a sweet experience for guests.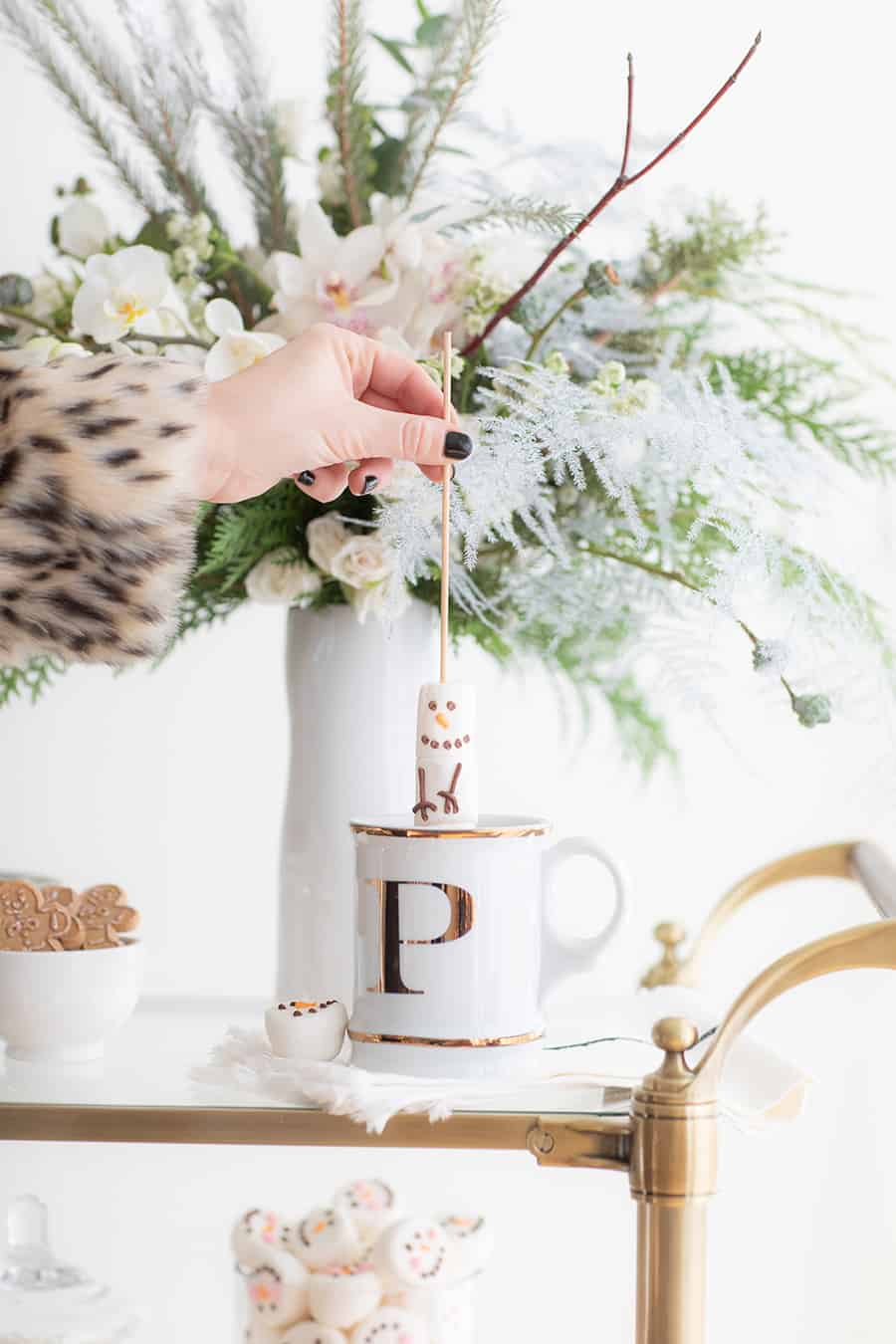 Hot Chocolate Recipes
If you want to make your own hot chocolate, try our peppermint hot chocolate or homemade creamy hot chocolate!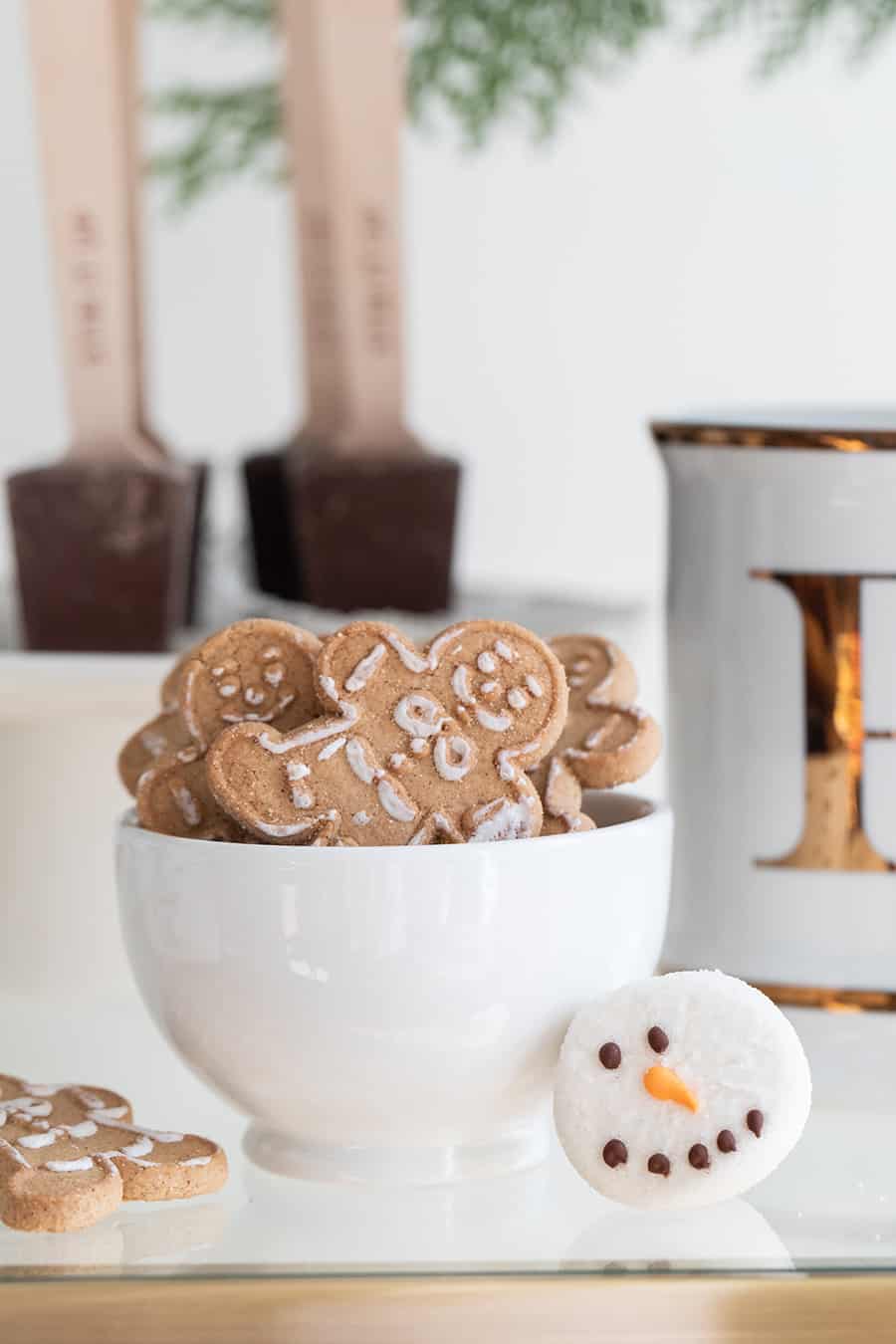 Mini gingerbread cookies are perfect toppings for hot chocolate!!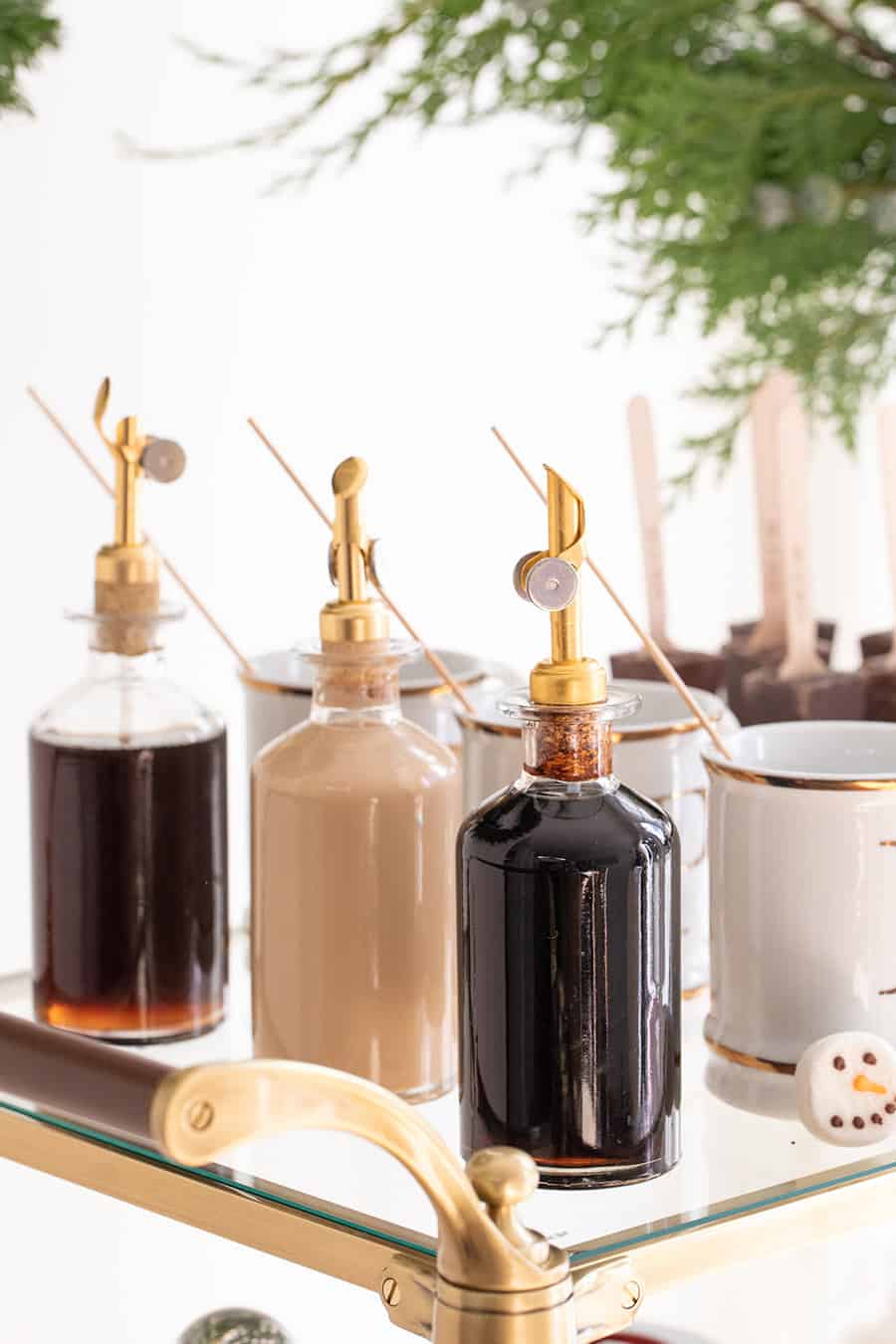 Spiked Hot Chocolate
A hot chocolate bar isn't complete without the option to spike the hot cocoa! Pour Bailey's Irish Cream, Kahlúa and in glass bottles for guests to spike their own hot cocoa. We also snuck a bottle of bourbon too. Have you ever had bourbon in hot chocolate, it's delicious and warming? It's really GOOD!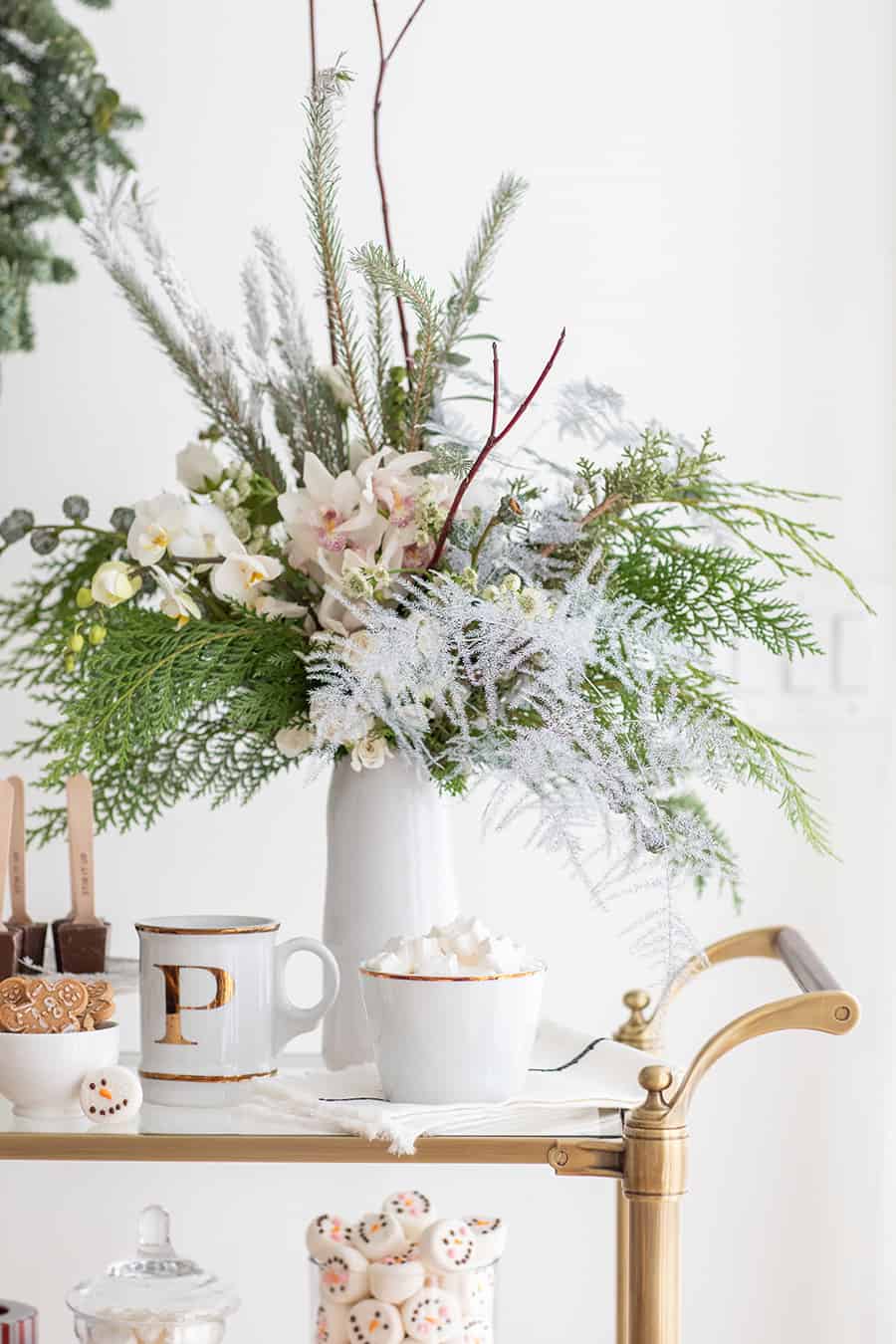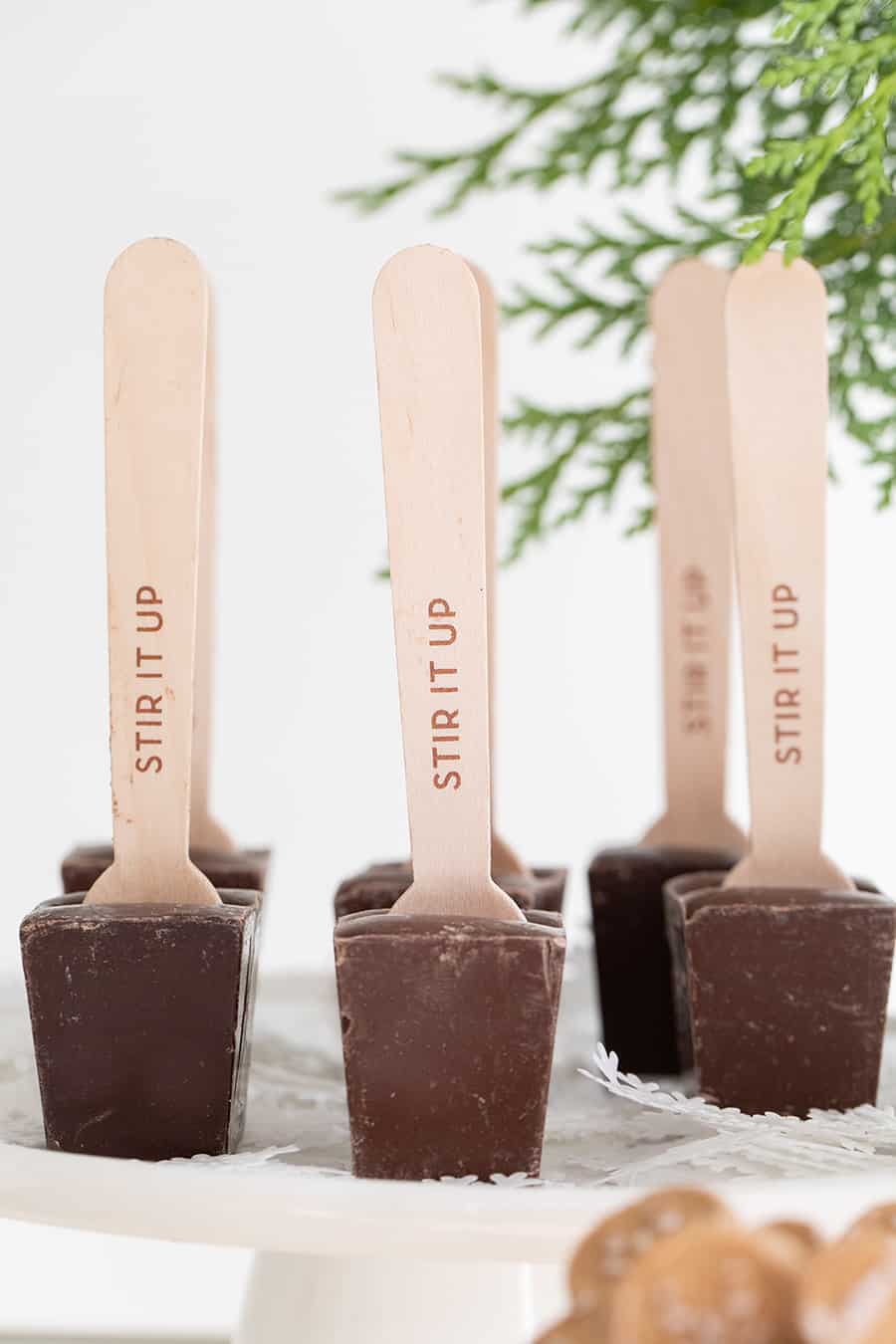 Hot Chocolate on a stick are a great addition. Have some hot water or milk available and place the sticks, unwrapped on a platter.
You can also make your now hot chocolate on stick by following our recipe!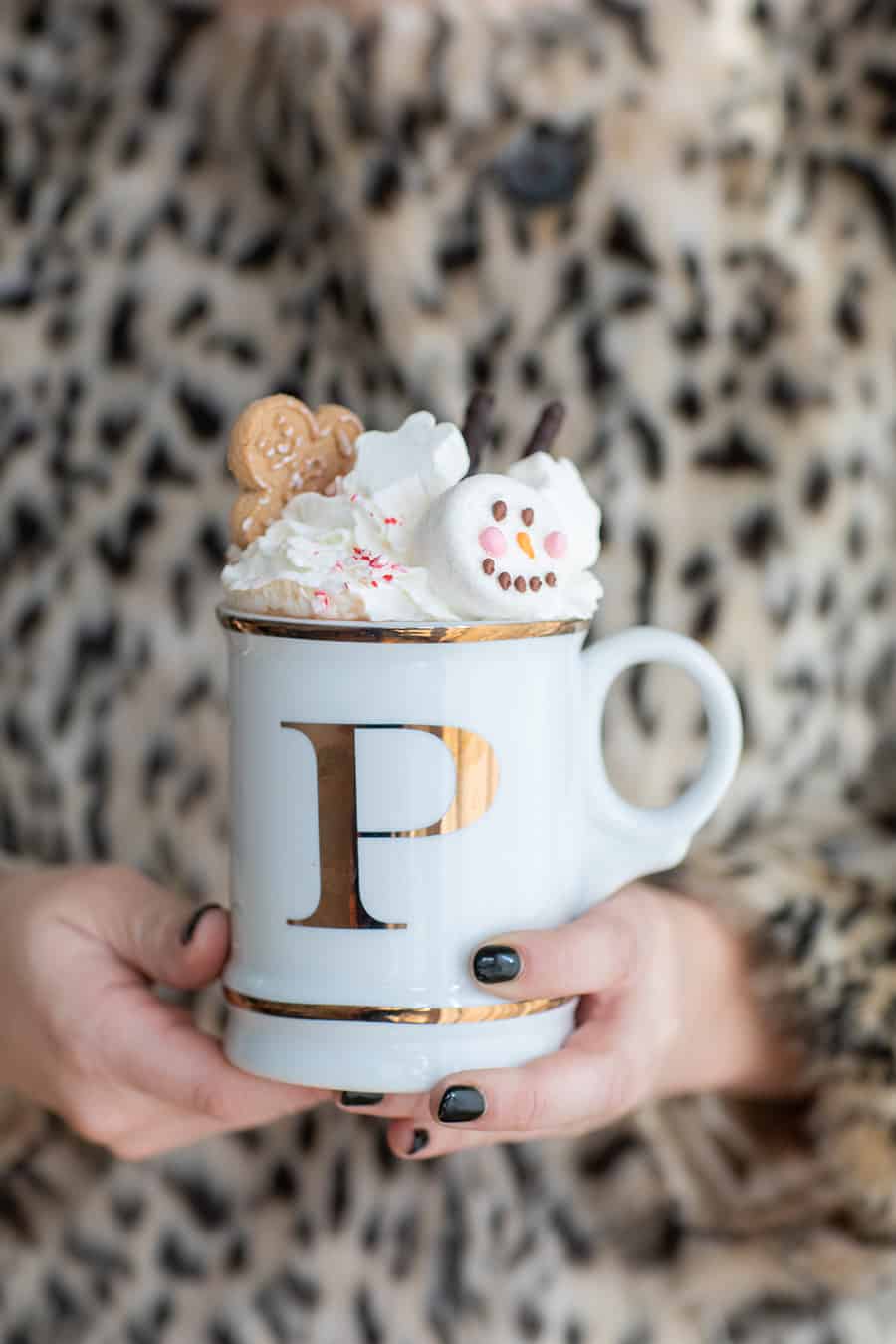 Top the hot chocolate with whipped cream, cookies, peppermint, and marshmallows!!
There are so many ways to incorporate this into a celebration. Here are some ideas!
Hot Chocolate Bar for a Wedding
Baby Shower
For Teachers
Christmas Hot Chocolate Bar
A Winter Birthday Party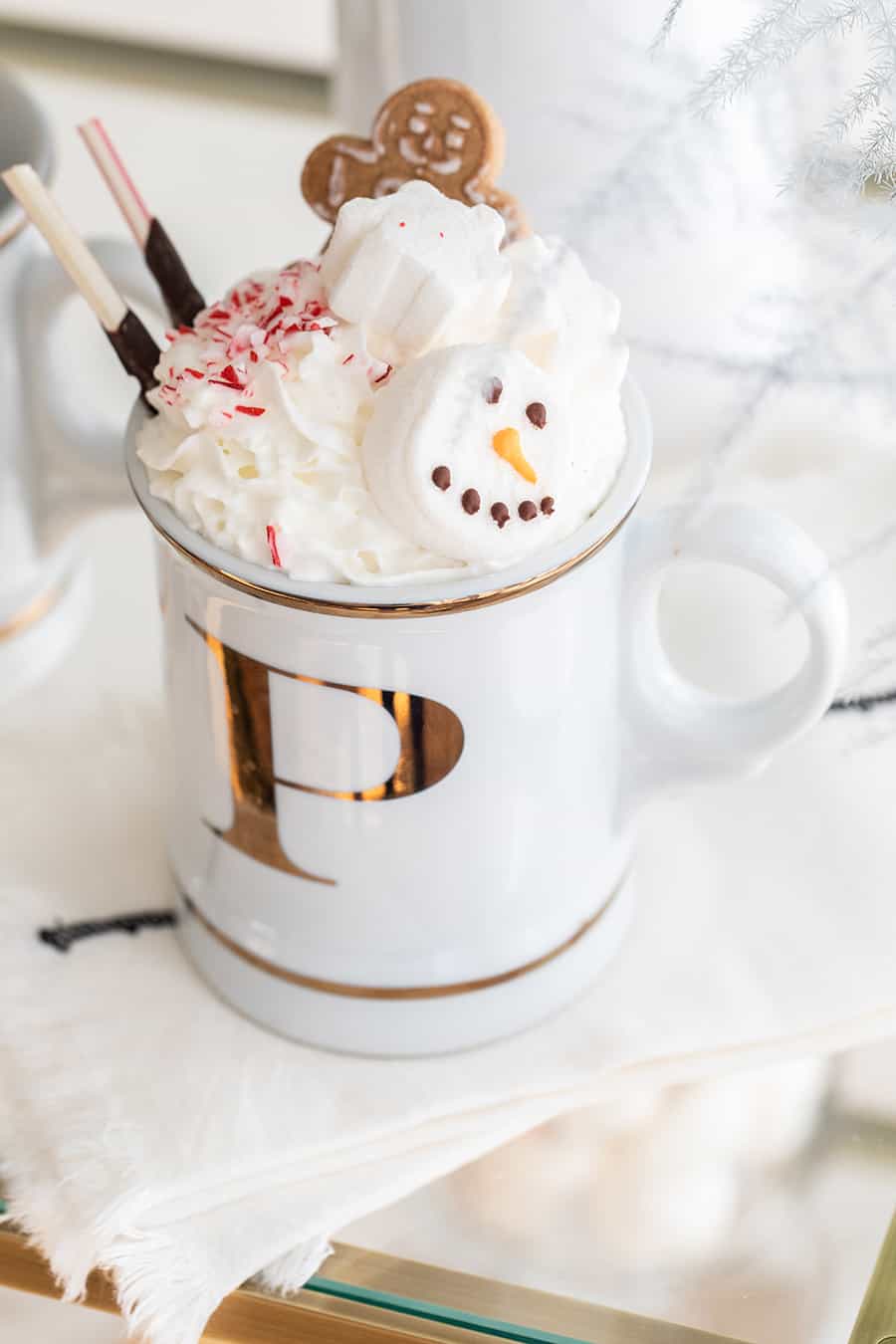 More Holiday Ideas!
How to Put Together a Charming Christmas Brunch
Winter Wonderland Holiday Drink Station
The Best Homemade Hot Chocolate Recipe
How to Make a Gingerbread House
We hope you're inspired to host your own holiday hot chocolate bar!!
Please share your set-ups with us on social! Also, leave a comment and let us know how yours turned out!
You can also FOLLOW US on FACEBOOK and PINTEREST to see more delicious recipes, cocktails, desserts, and parties!
This post may contain affiliate links. Please read our disclosure and privacy policy.
Enjoy the holidays and stay charming!