In our home, the entire month of December is for celebration and making joyful memories. We plan a fun holiday advent calendar filled with ideas, crafts, and adventures. For 25 days we countdown to Christmas and enjoy doing something small (or big!) each day. 
This post is sponsored by Yankee Candle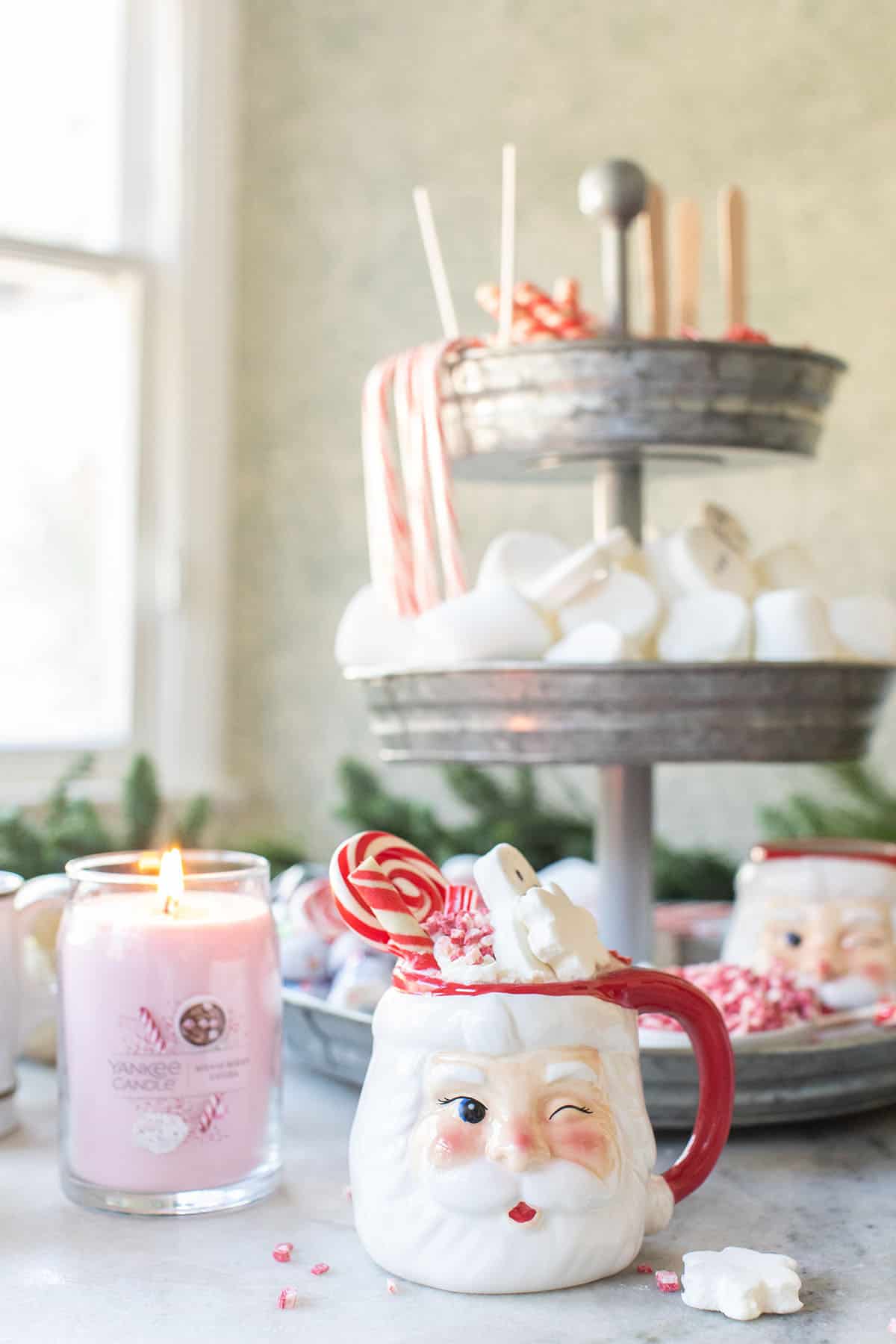 There is nothing better than the twinkling lights of a Christmas tree, the glow of a fire, our holiday candles lit and all of us cuddled together watching a Christmas movie. It's what I've always wished for!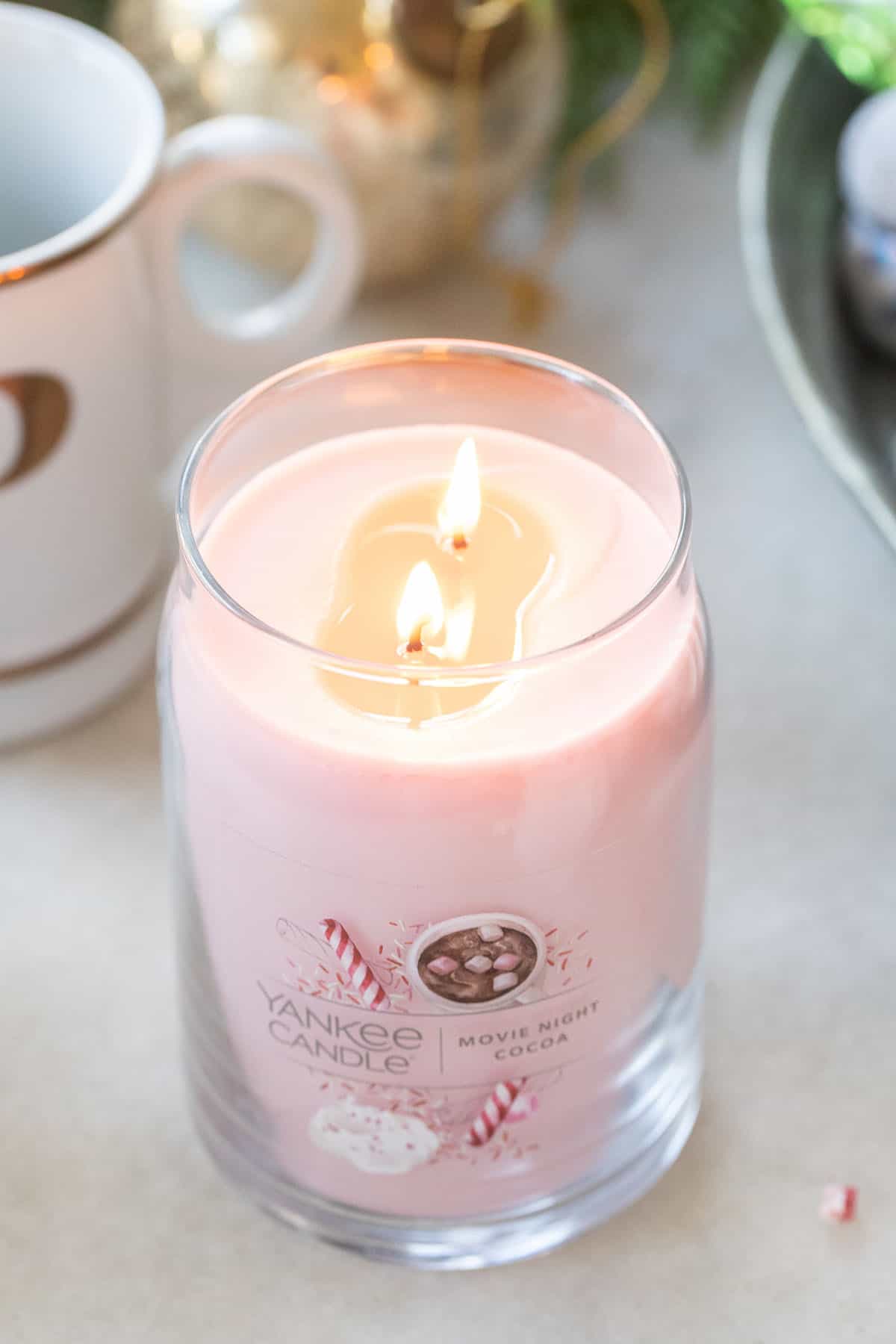 Candles are truly an important part of our holiday traditions and decor. Having the house smelling of Christmas trees and hot chocolate is by far something we all enjoy. Yankee Candle has a NEW Holiday Countdown Collection and it's wonderful! The fragrances are Tree Farm Festival, Twinkling Lights, Merry Berry, and Movie Night Cocoa.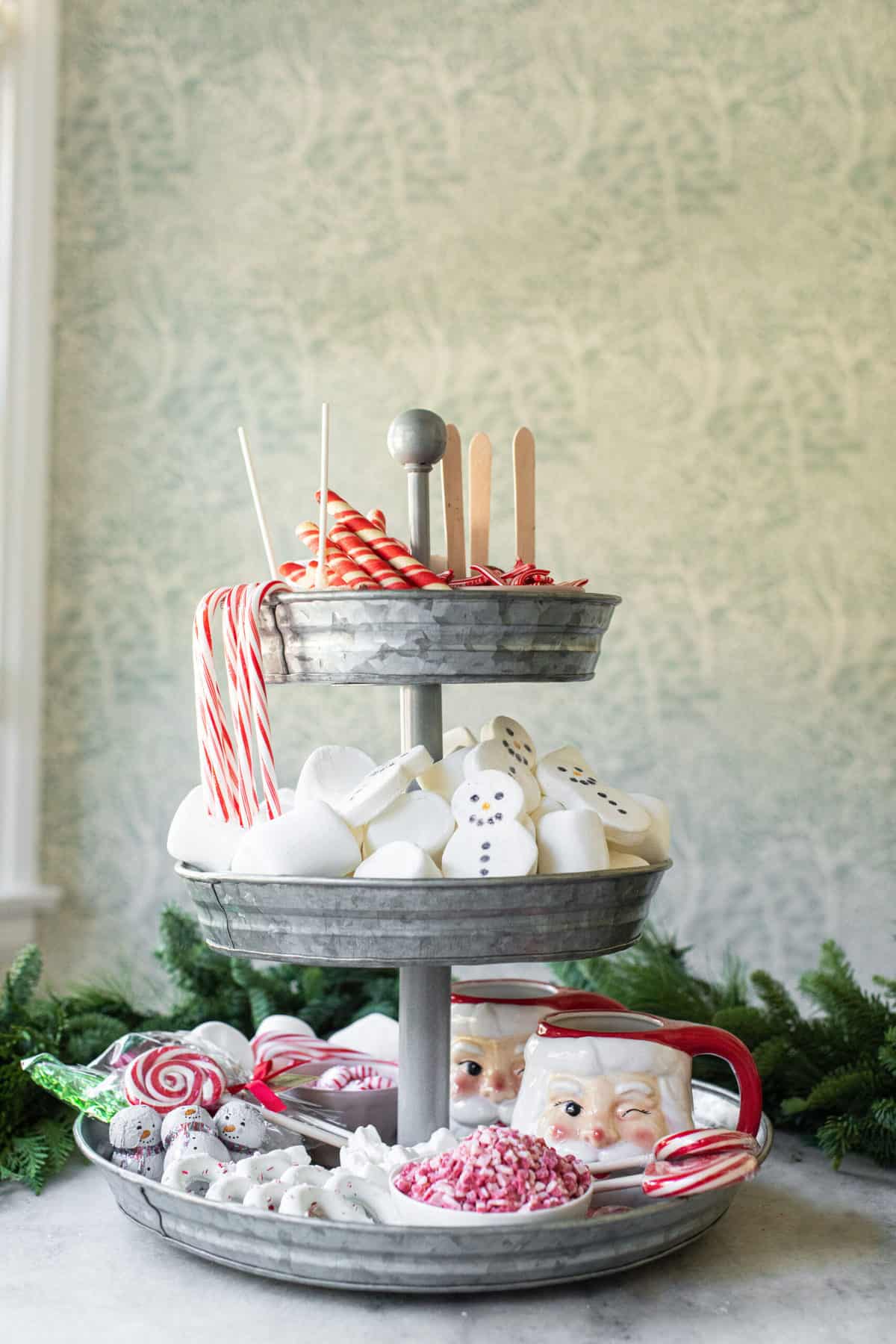 We were inspired by movie night hot cocoa for one of our holiday activities, so I created the ultimate hot chocolate tier filled with candy, marshmallows are more that can all be used as toppings for our homemade hot chocolate.
This is a simpler take on a hot chocolate bar but perfect for families and holiday movie nights. 
You'll need a galvanized tier to fill with holiday treats! You can also use a flat platter to assemble all of these desserts.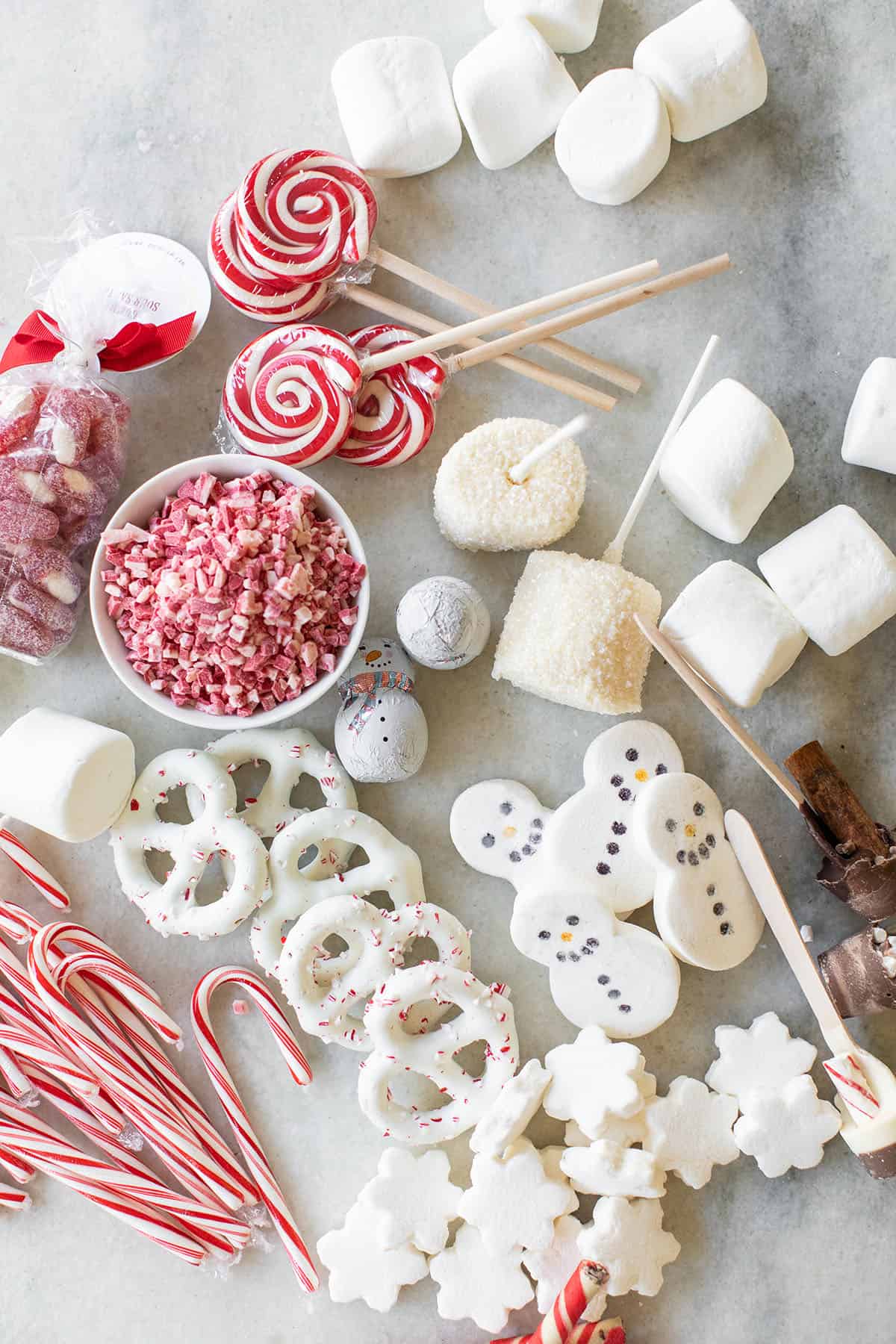 Hot Chocolate Tier Toppings
Crushed Candy Canes
Marshmallows
Chocolate Toppings
Chocolate Covered Pretzels
Hot Chocolate on a Stick
Sprinkles
Whipped Cream
Chocolate and Caramel Sauce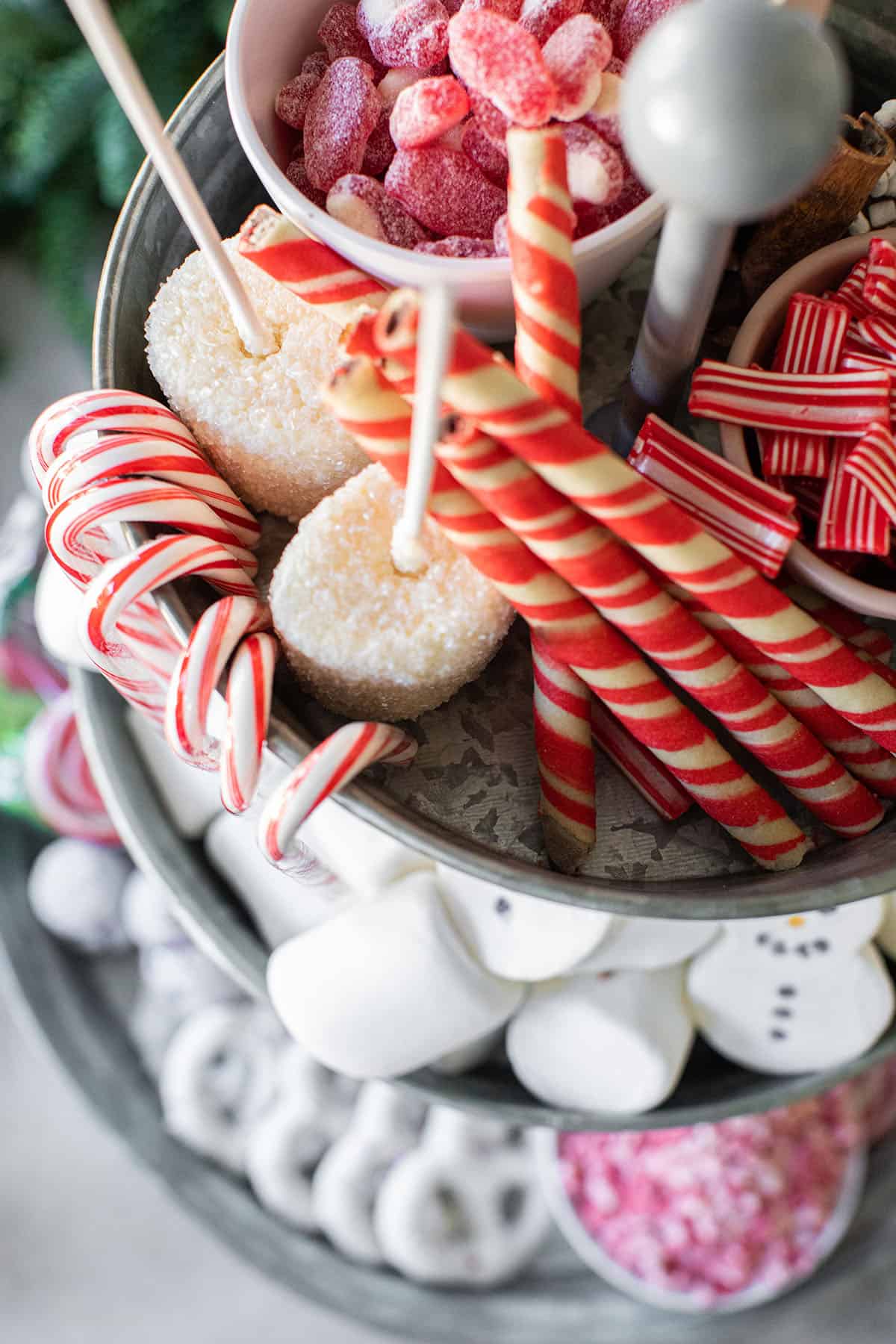 Place everything on a galvanized tier or tray so it's easy for your family to pick their toppings.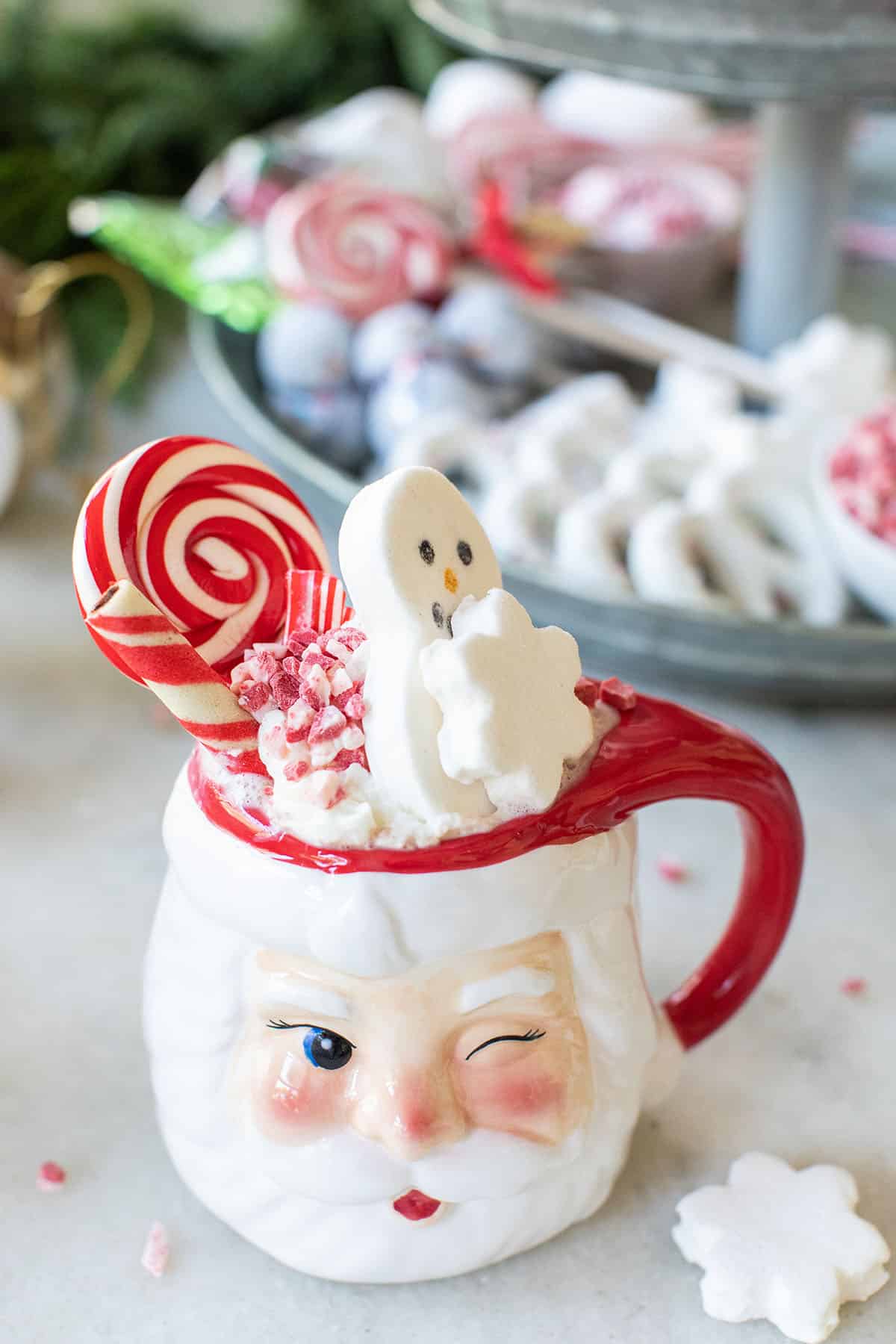 Make a batch of our homemade hot chocolate and serve it in the cutest Santa mugs!
Light your Yankee Candle Movie Night Hot Cocoa and turn on a Christmas movie.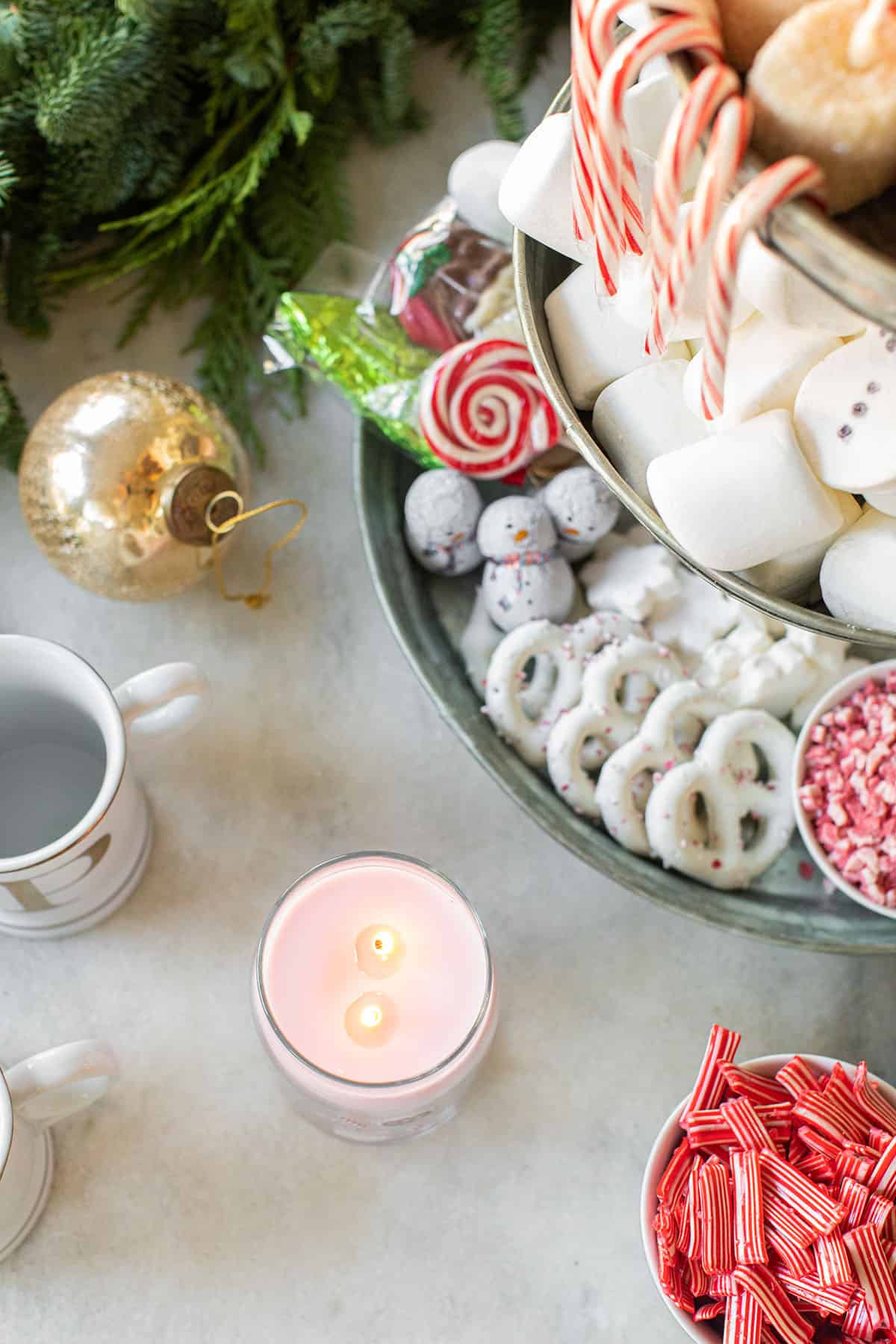 This is truly the best time of the year and Yankee Candle helps to create those memories through their candles and fragrances. Check out the new Holiday Countdown Collection!
More Holiday Ideas You'll Love
How to Create a Hot Chocolate Bar
DIY Advent Calendar Wooden Houses
We hope you incorporate these fun traditions and holiday candles into your home!
You can also FOLLOW US on FACEBOOK, INSTAGRAM, and PINTEREST to see more delicious recipes, cocktails, desserts, and parties!
This post may contain affiliate links. Please read our disclosure and privacy policy.