Alright, it's been about 85 degrees in LA the past week, but on the day I made these there were clouds in the sky and fall was in the air. I think it was a sign that my hot chocolate on a stick would turn out delicious! And since it's freezing here at night, we even enjoyed a cup with almond milk, whipped cream and some salted caramel. I love the concept of hot chocolate on a stick because it's a unique way of serving it and you can make them ahead of time, so you only have to boil the milk. This recipe is a mix of dark and milk chocolate, sweetened with honey and a little vanilla extract. It's the perfect combo for a rich, very chocolaty and lightly-sweetened hot cocoa. If you like it sweeter, add more honey. You can also drizzle a little caramel over the top and sprinkle with a dash of sea salt.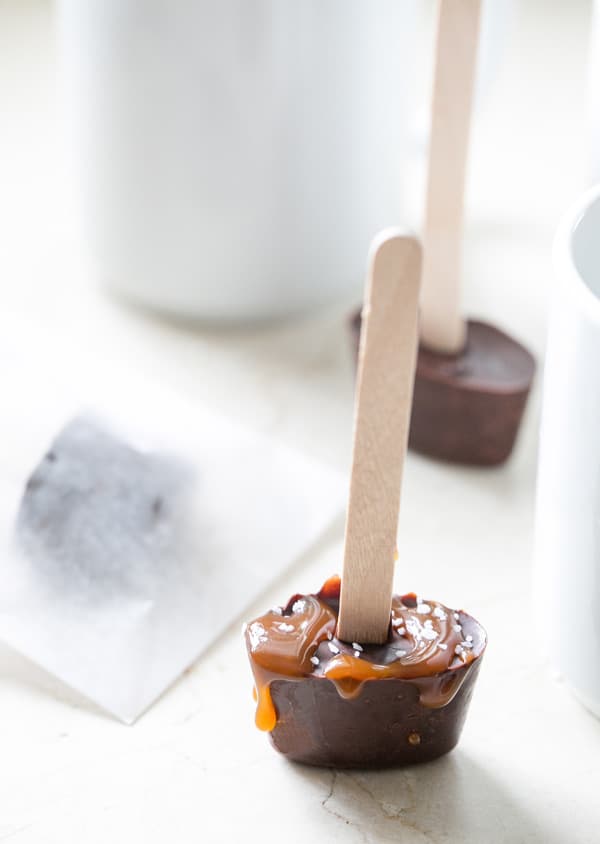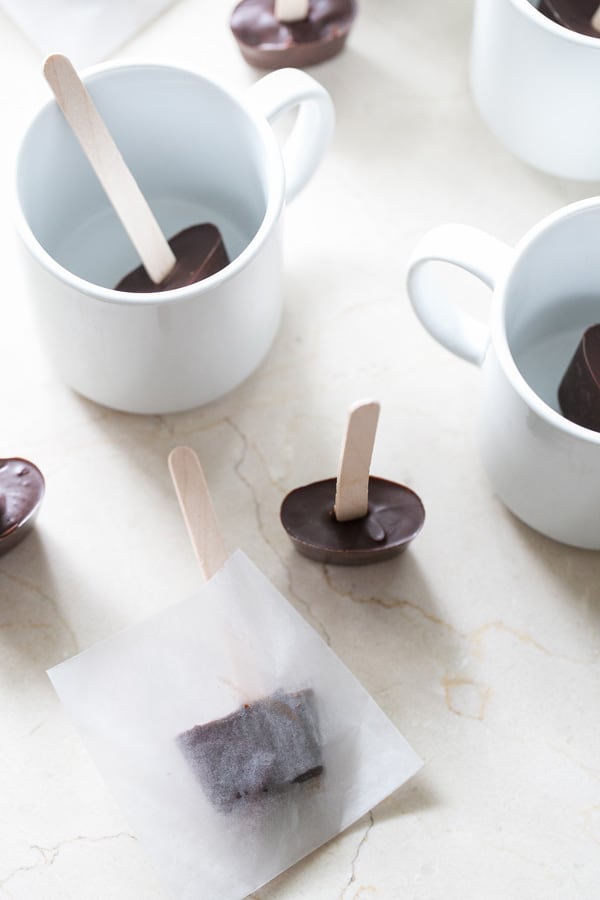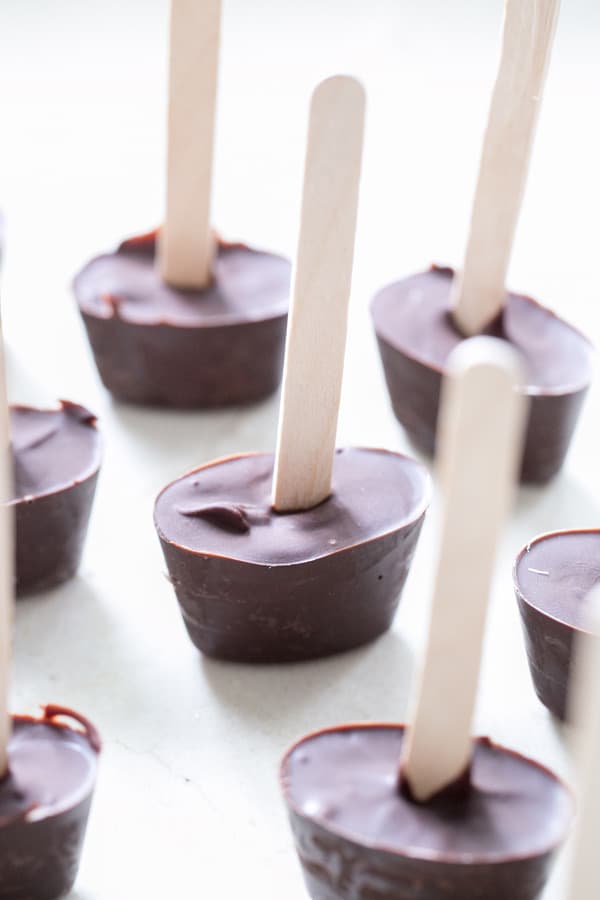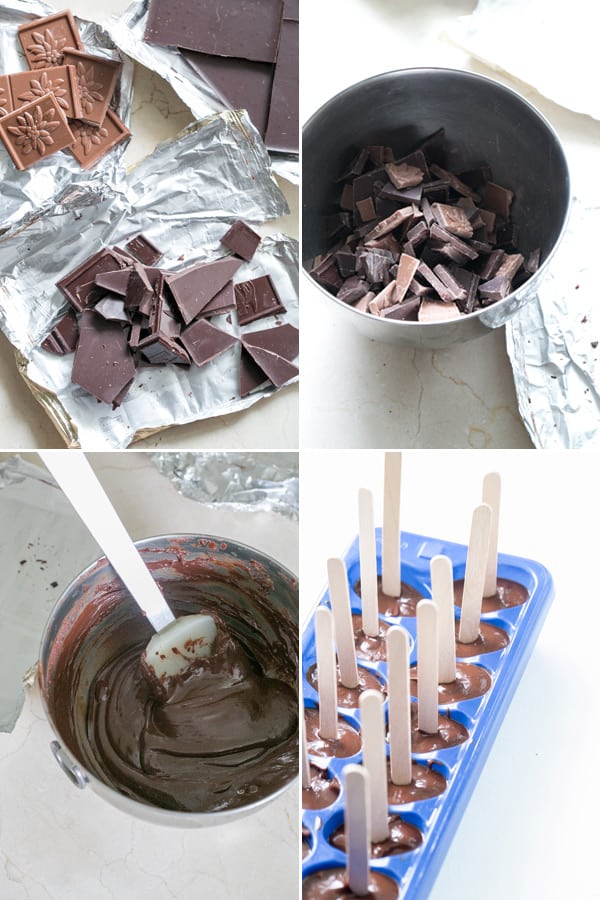 Follow us for your daily dose of Sugar and Charm on Instagram!
Ingredients
7

oz

dark chocolate (72-75%)

3.5

oz

milk chocolate

1

tbsp

honey

1

tsp

vanilla

Milk (cow, coconut, soy or almond)
Instructions
Heat the chocolate, honey and vanilla in a metal bowl, over a pot of simmering water. Melting chocolate is very temperamental. Do not let it get too hot or it will become a thick mess. You can even remove it from the heat, whisk and place it back on. Whatever you do, don't leave it.

Spray an ice cube tray with coconut or vegetable oil.

Once the chocolate is melted, spoon it into the ice tray.

Add a popsicle stick to the center of each mold. You can let it thicken a minute if the stick won't stay.

Place in the freezer for about 10 minutes or until the chocolate is solid.

To make the hot chocolate, just boil some your choice of milk. Make sure it's hot enough to melt the cocoa.

The ratio is 1 cocoa stick to 1/2 cup milk. So you can do two sticks for 1 cup milk and you'll get a very chocolatey cocoa! Just don't try in 85 degree weather!
Nutrition
Nutrition Facts
Hot Chocolate On A Stick
Amount Per Serving (0 g)
Calories 0
% Daily Value*
Total Fat 0g 0%
Cholesterol 0mg 0%
Sodium 0mg 0%
Potassium 0mg 0%
Total Carbohydrates 0g 0%
Protein 0g 0%
* Percent Daily Values are based on a 2000 calorie diet.