Paradise Cove in Malibu has been a family favorite for years. It's been our go-to spot for taking visiting guests for the past decade and it was also the first place we ventured to when Romeo was 5 days old.
It truly feels like you've escaped to Hawaii or somewhere exotic for the day! It's not just a restaurant, but more of an experience or day trip.
Surrounded by hills of blooming, colorful flowers, palm trees and an absolutely  gorgeous beach, the scenery is stunning. It's one of the only places in LA that you can actually eat and drink on the sand. If you sit in the outside portion of the restaurant (we do every time) you're literally on the sand, it's pretty heavenly!
After Romeo scarfs down pancakes and eggs, he'll sit in the sand, next to us, and play with a few sand toys while we enjoy the rest of our breakfast.
A wonderful distraction for a curious toddler! After we're done eating, we lay our towels out and play in the water, build sand castles and just relax. It really is the perfect place for kids!
When to go: It can be incredibly packed on the weekends and in the summertime. So the best time to go is in the early morning when they open, anywhere from 8-10am. It's empty! I probably just gave away the best secret ever! This way you beat the crowds, have no problems parking, can enjoy a peaceful breakfast and then stake your place on the beach. Honestly, I think breakfast is one of their best meals and there's nothing like the peaceful ocean cove and gentle breeze in the morning.
What to order: Macadamia nut pancakes and a cocktail served out of a real coconut or pineapple. If you're there in the afternoon, you can grab a bucket of beer or their delicious fried seafood platters to enjoy on the sand.
What to bring: Sand toys, beach towels, extra clothes, water, hat, sunglasses and sunscreen!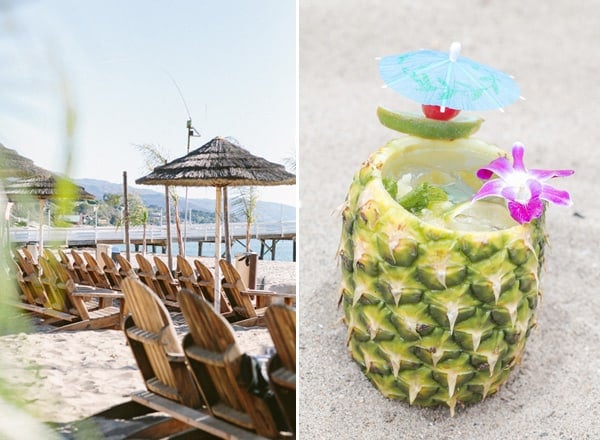 Also check out our time at The Museum of Ice Cream