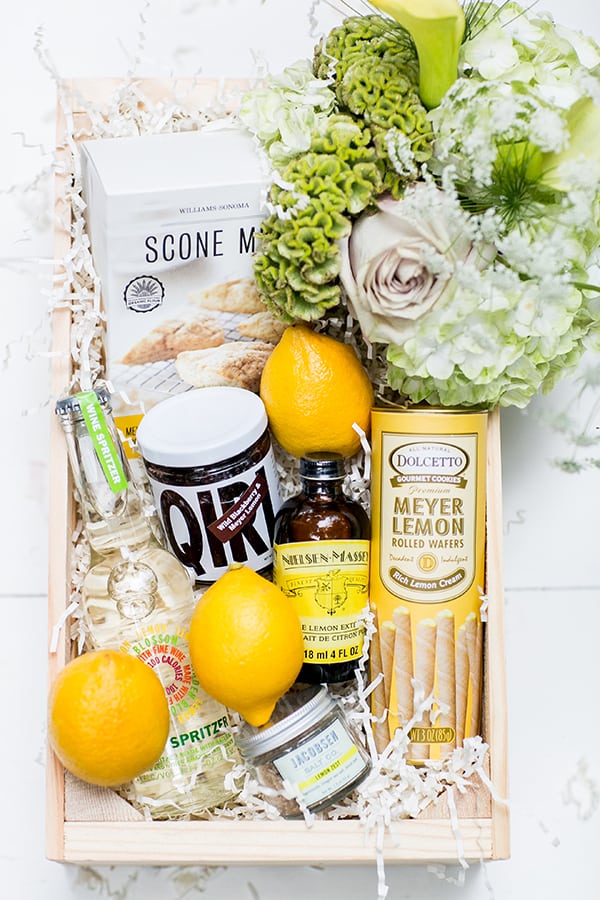 When presenting a gift to a hostess, teachers, friends or family, I love creating a charming box full of delicious goodies, and of course a bouquet of flowers!! There's something special about a gift box that shows a lot of love and thoughtfulness was put into it!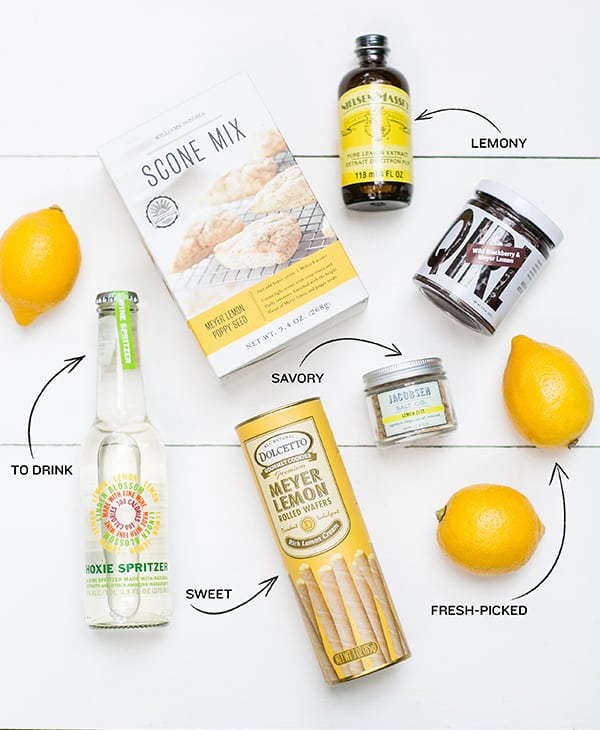 For this box, I went with a food and lemon theme since we have the most beautiful lemons growing in the back! I sought out all products that were lemony and refreshing, and added a few lemons from home too.
To find products, I often head to food boutiques, Williams-Sonoma or online. If you're in LA, Joan's on Third has great items for a DIY food gift box! So here are 3 of my favorite tips for creating the perfect gift box!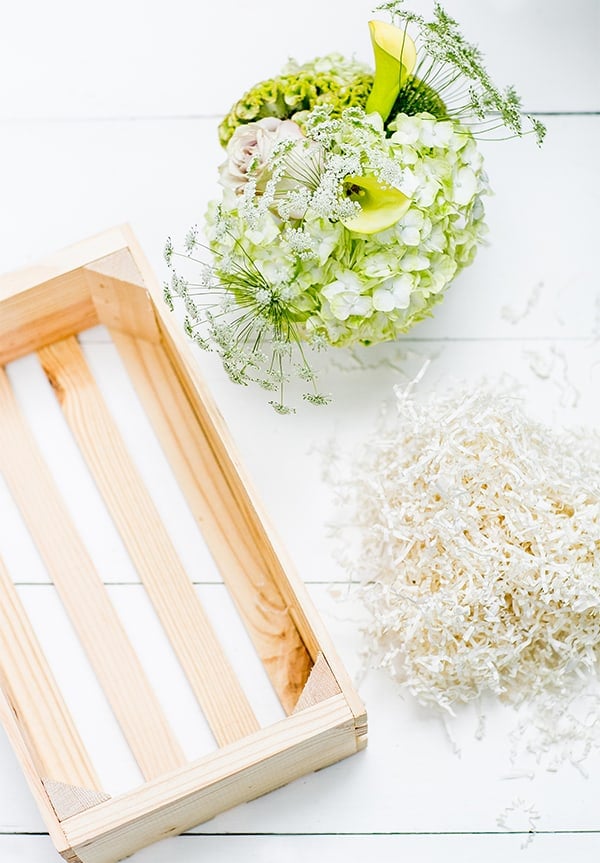 Tips for Creating the Perfect Gift Box
Pick a Theme
1. Pick a theme! This helps when deciding which products should go in the box, and you can choose a theme the gift receiver will love.
Some of my favorite themes are chocolate, olive oil, wine, lavender, rosemary, cucumber and for the holiday, gingerbread or cinnamon are also be great.
You can also make a bubble bath gift box, a cheese and wine gift box or a birthday party gift box.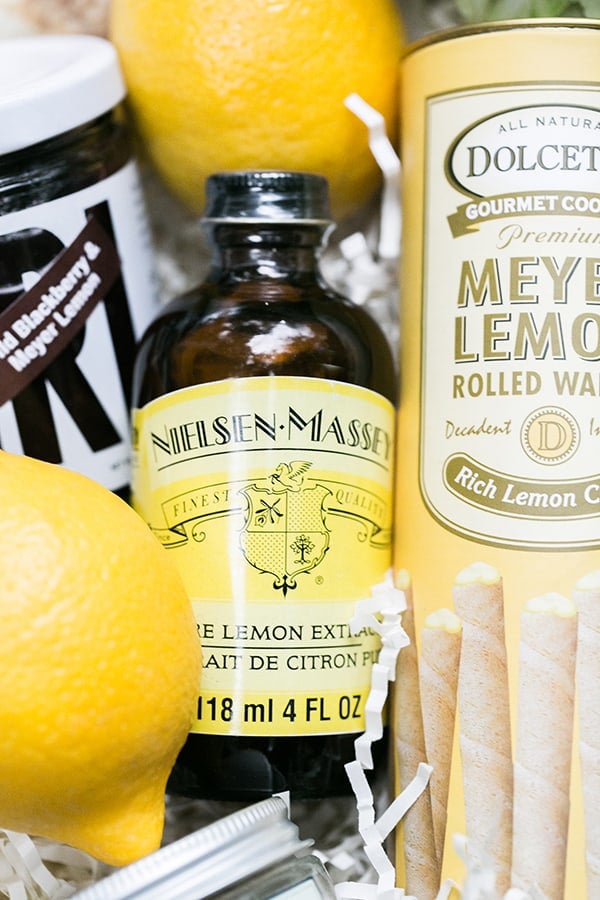 Add Variety

2. Have a variety of items in the box… something savory, something sweet, a drink, something fresh and local, or picked from home.
Add Flowers

3. Add a small bouquet of fresh flowers to the corner. Either pick these from home (depending on the time of year!), or buy some from the grocery store and rearrange them in a small vase.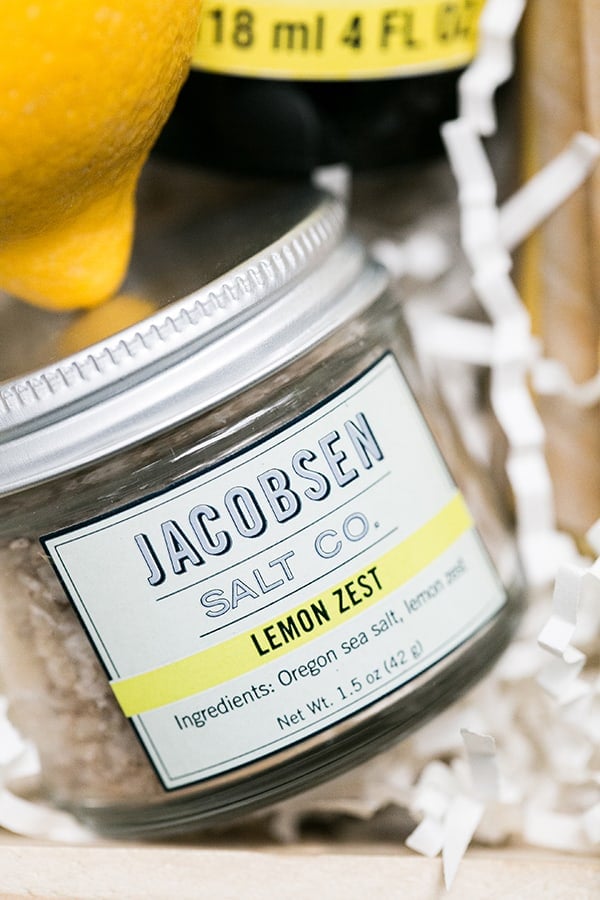 Since we created a lemon themed box everything we added to the box has to do with lemon, even the salt, the extract and the cookies! We included fresh lemons from our tree.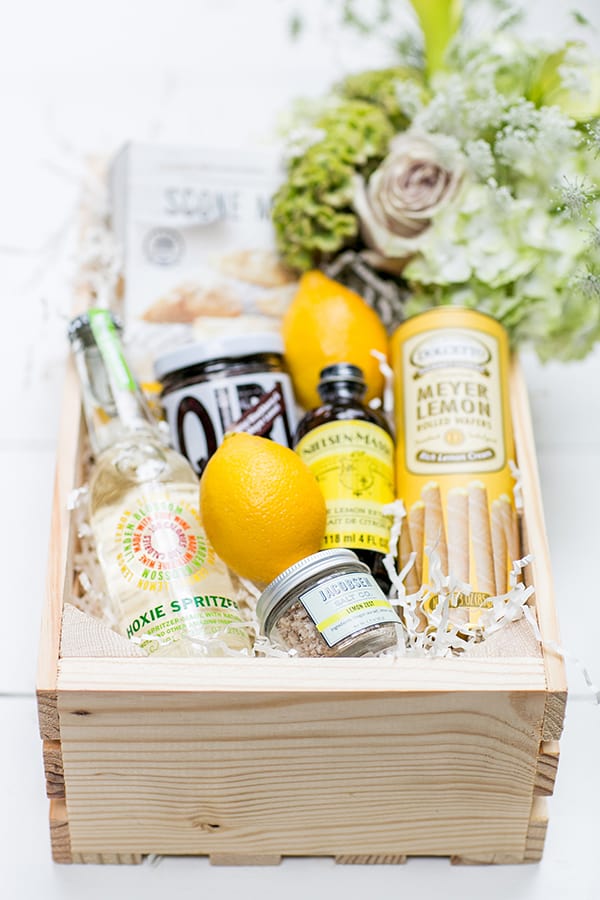 More Gift Ideas You'll Love
Cookies in a Jar Recipes and Printables
10 Charming Housewarming Gift Ideas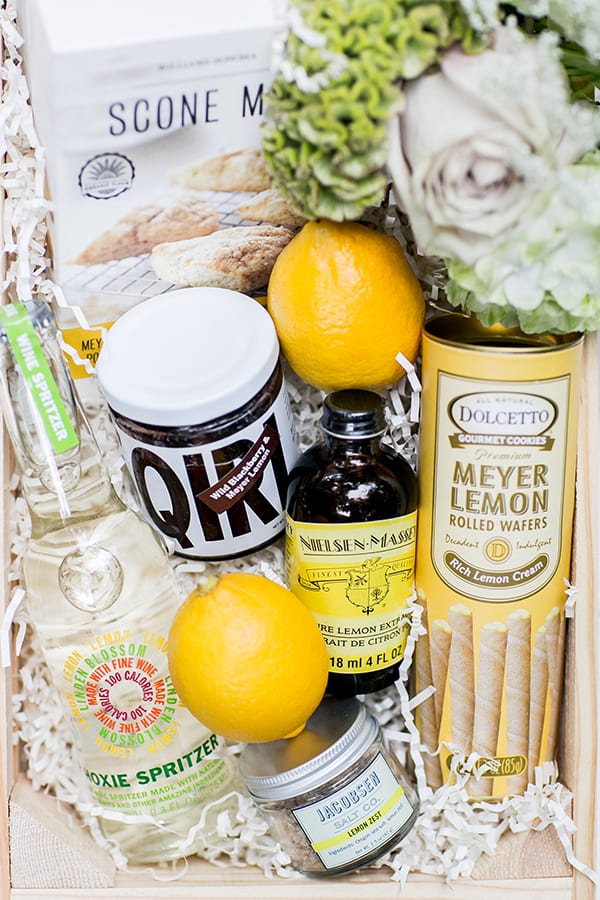 Let us know if you make this by leaving a comment and review below!
You can also FOLLOW US on FACEBOOK, INSTAGRAM, and PINTEREST to see more delicious recipes, cocktails, desserts, and parties!