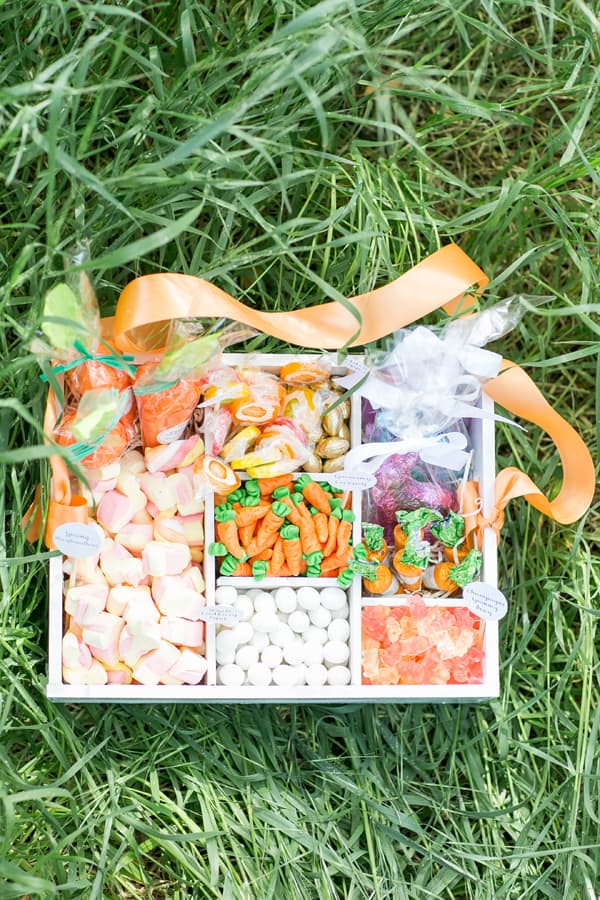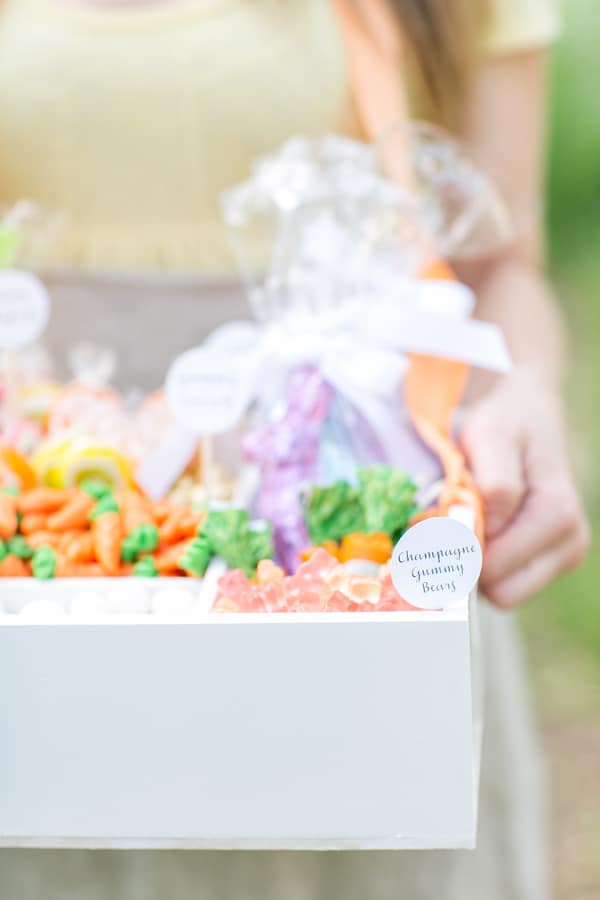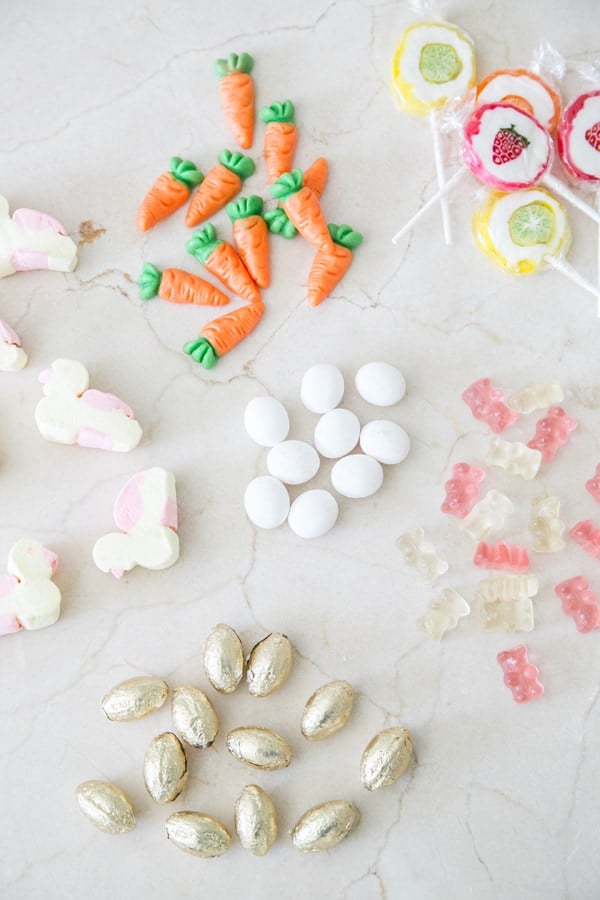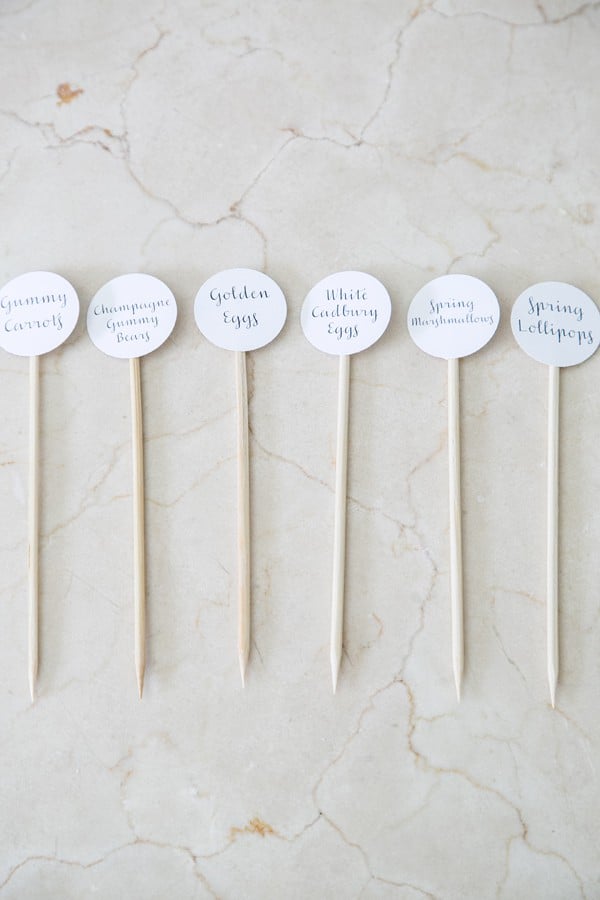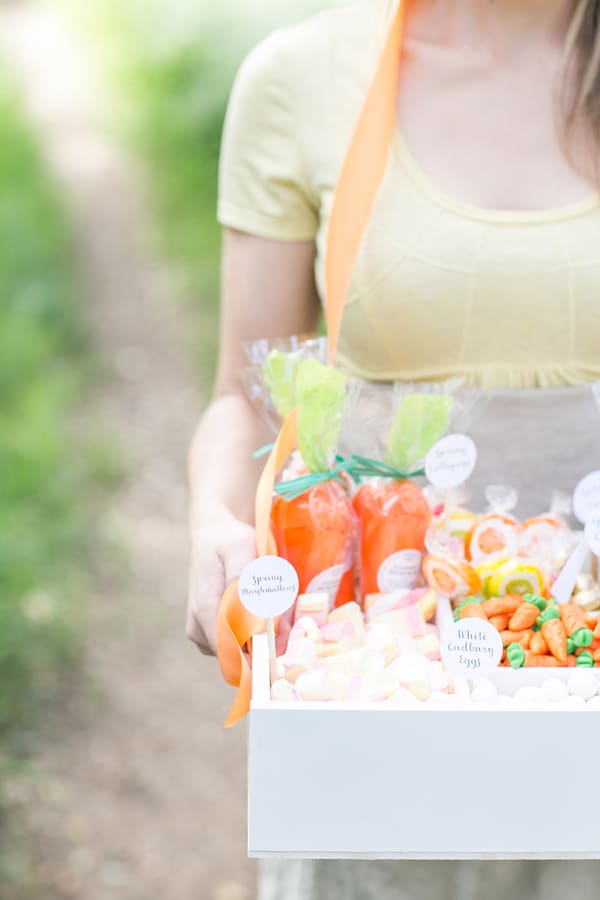 Inspired by the classic baseball game snack boxes, we created an old-fashioned Easter Candy box filled with beautiful Easter candy. It's perfect to use outside while the kids are on the hunt for their Easter eggs! From gummy carrots to spring lollipops and chocolate bunnies, there's a little something for everyone in this box. We even added in a few Easter surprise carrots that can be popped opened for a small treat! It also makes it so much fun for the host serving candy in a charming, old-fashioned way!
To make the box, we used a wooden one from Michael's Arts and Crafts and spray painted it white. We then used soft Balsa wood in a long flat strip, spray painted it white, and cut it to create sections in the box. It was extremely easy!
We printed labels for each candy by choosing a pretty spring font, then used a 1 1/2 inch circle cutter to cut them out.
We purchased most of the Easter candy at Williams- Sonoma and got the charming Champagne bears at Sugarfina.