How to host an easy and charming Easter brunch!
Easter is right around the corner and I'm hosting my family this year, which I'm very excited about! Since we're all busy bunnies, I wanted to share few simple ideas and to-do's for how to host a quick and easy Easter brunch. Honestly, I can't stress enough how effortless these ideas are!! We used the P-touch Embellish ribbon and tape printer to personalize the brunch. I love printing on ribbon and being able to customize and use it for different crafts! AND, it's really good if you don't have the best handwriting( like me) for seating cards or name tags! See below on how we whipped up this charming Easter brunch so quickly!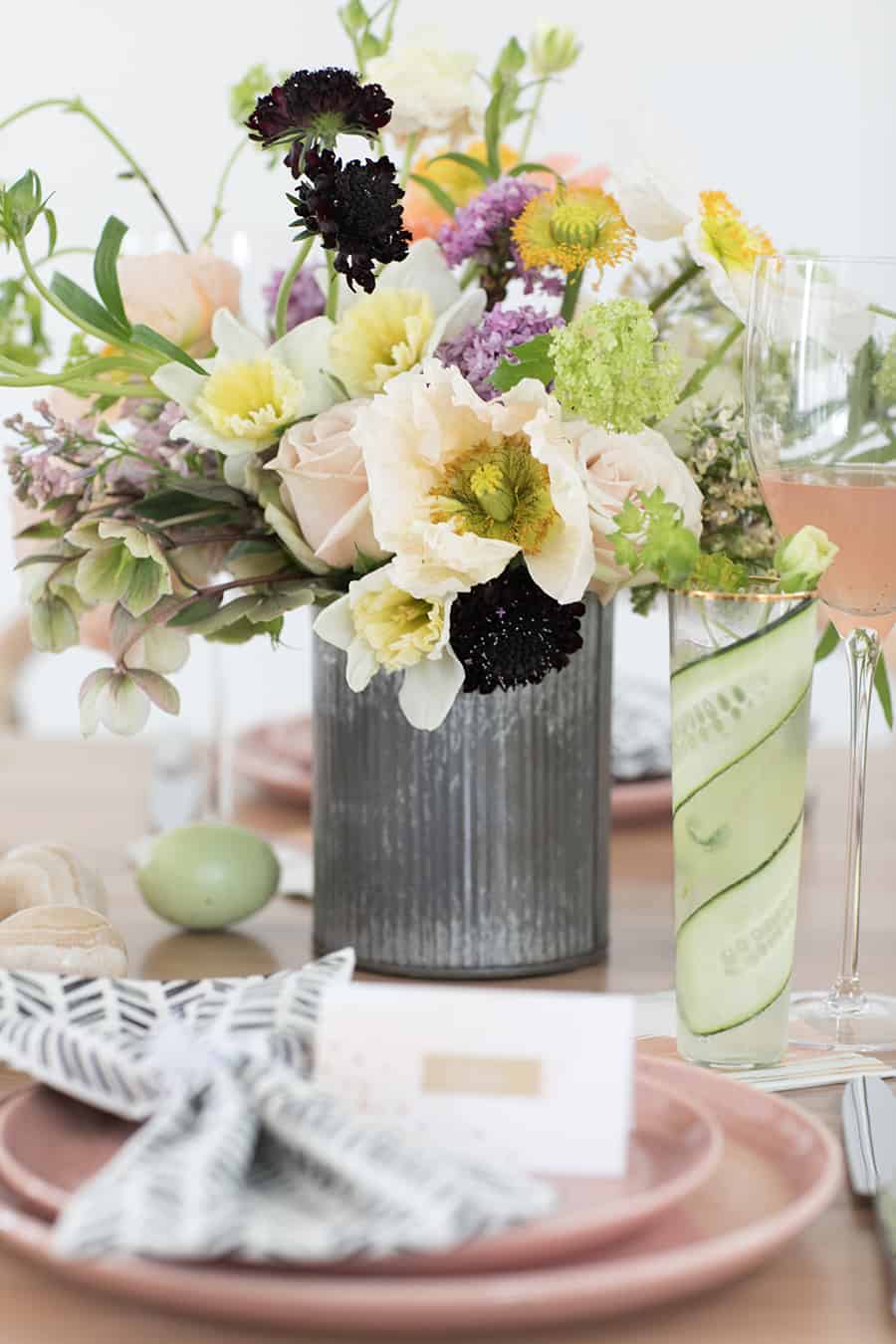 1. Order flowers… call your local florist or visit your local farmers market to get some fresh flowers for your centerpiece. Do this a few days before! This is your main decor and the statement piece for your table.
2. For food, you can make this easy frittata that serves 12! We love this recipe and it's always a hit. I also ordered a crudité plate and cheese and charcuterie board. I ordered this two days before and had it delivered. You can also create your own!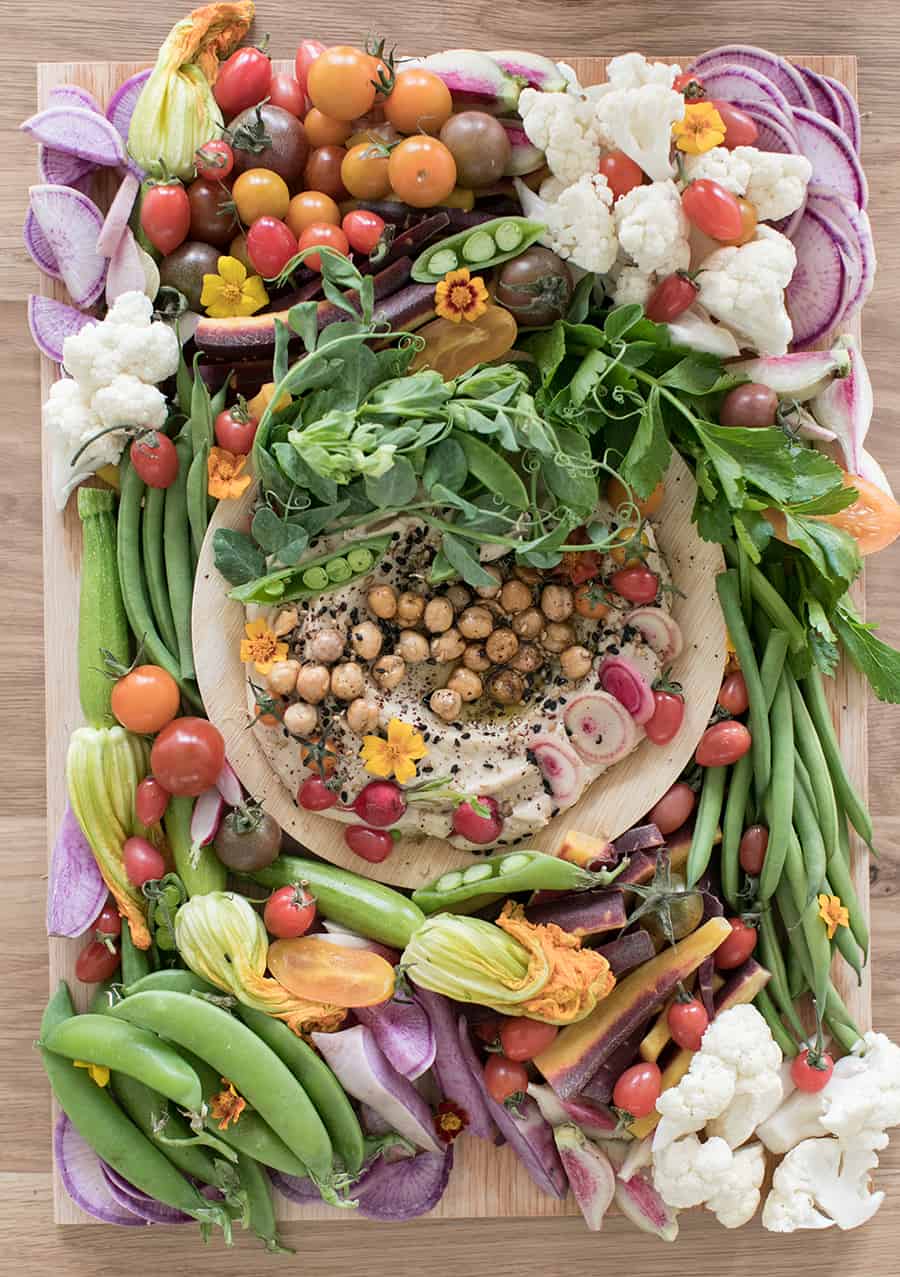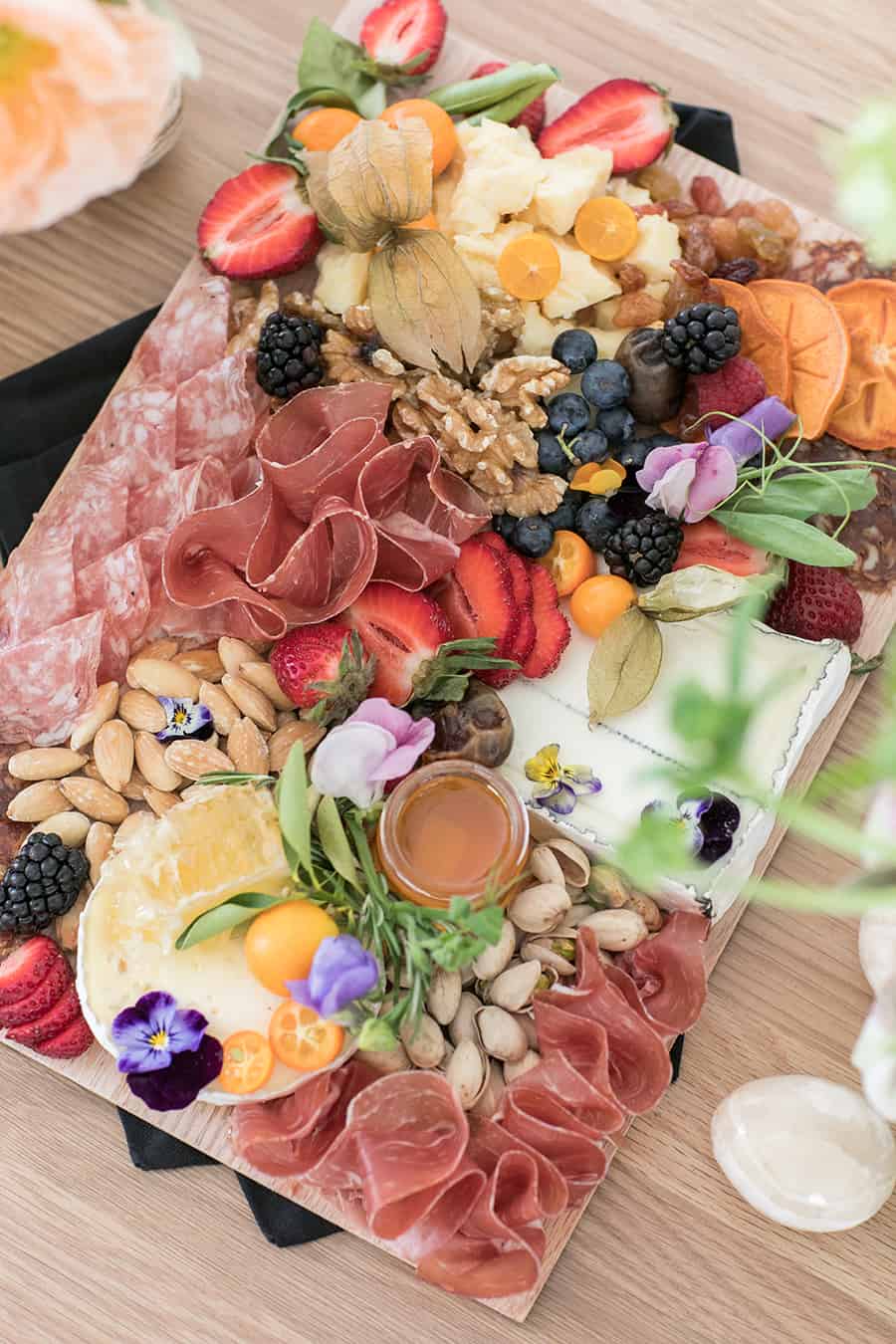 3. For the charming details, we used our P-touch Embellish. We used tape for the name cards and to decorate eggs, and created a custom "Happy Easter" ribbon to tie around our napkins for a charming touch to place settings. It's such a versatile tool that's perfect for quick parties!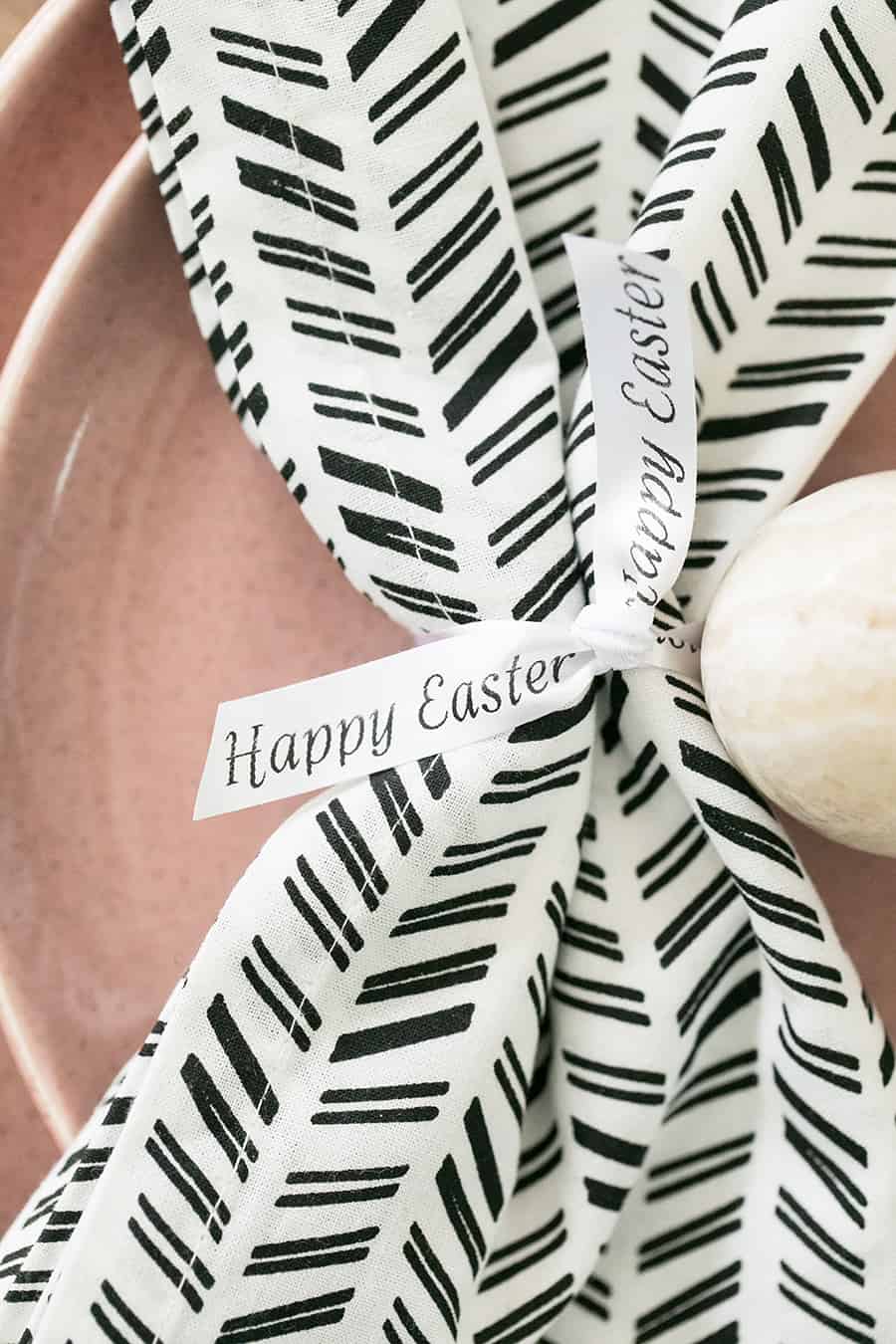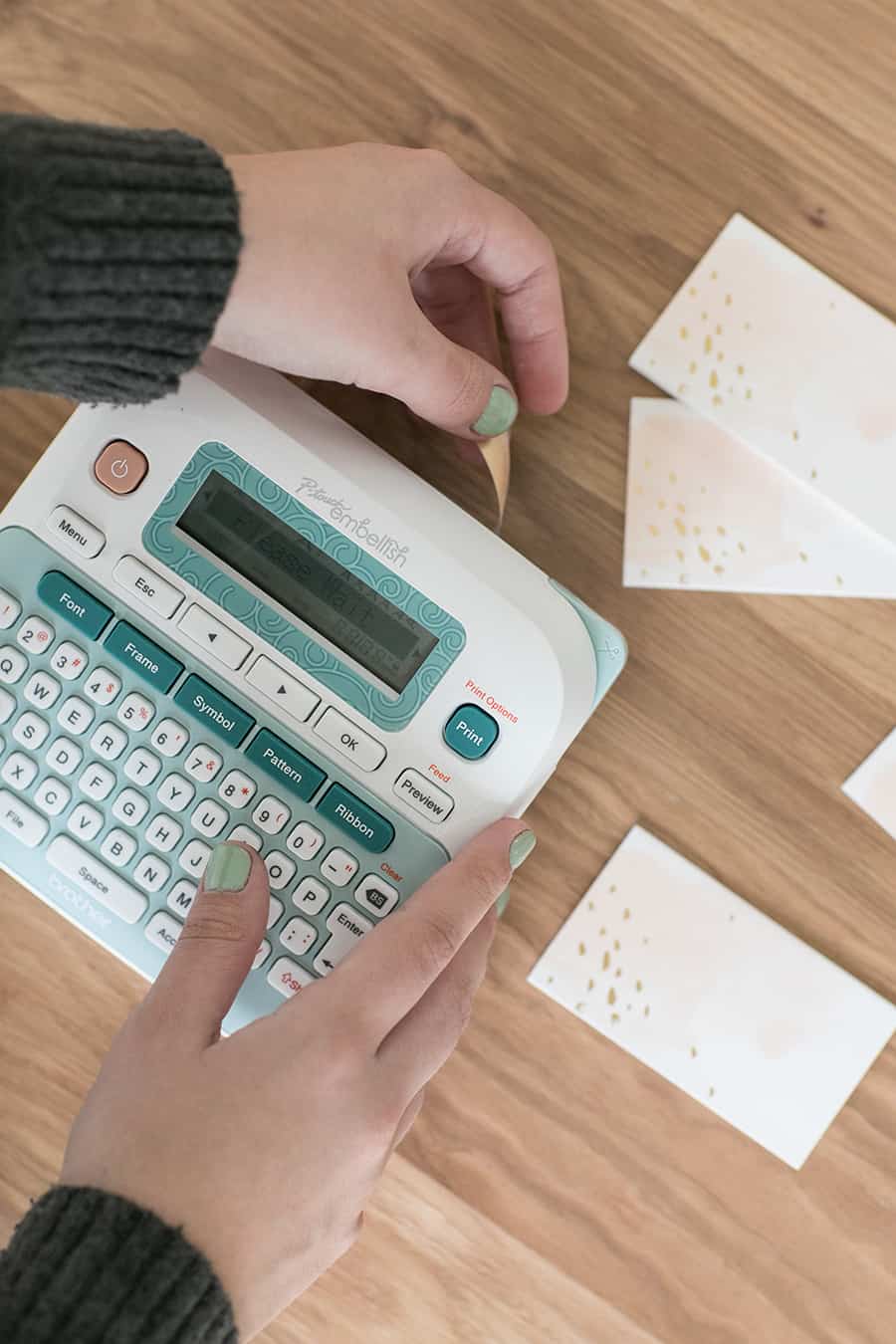 4. Since it's Easter, we put together quick, little Easter baskets that can be used during the party too. We filled them with sparkling water, a loaf of baked French bread and some gourmet candy. These are so easy to make and add personality to the party!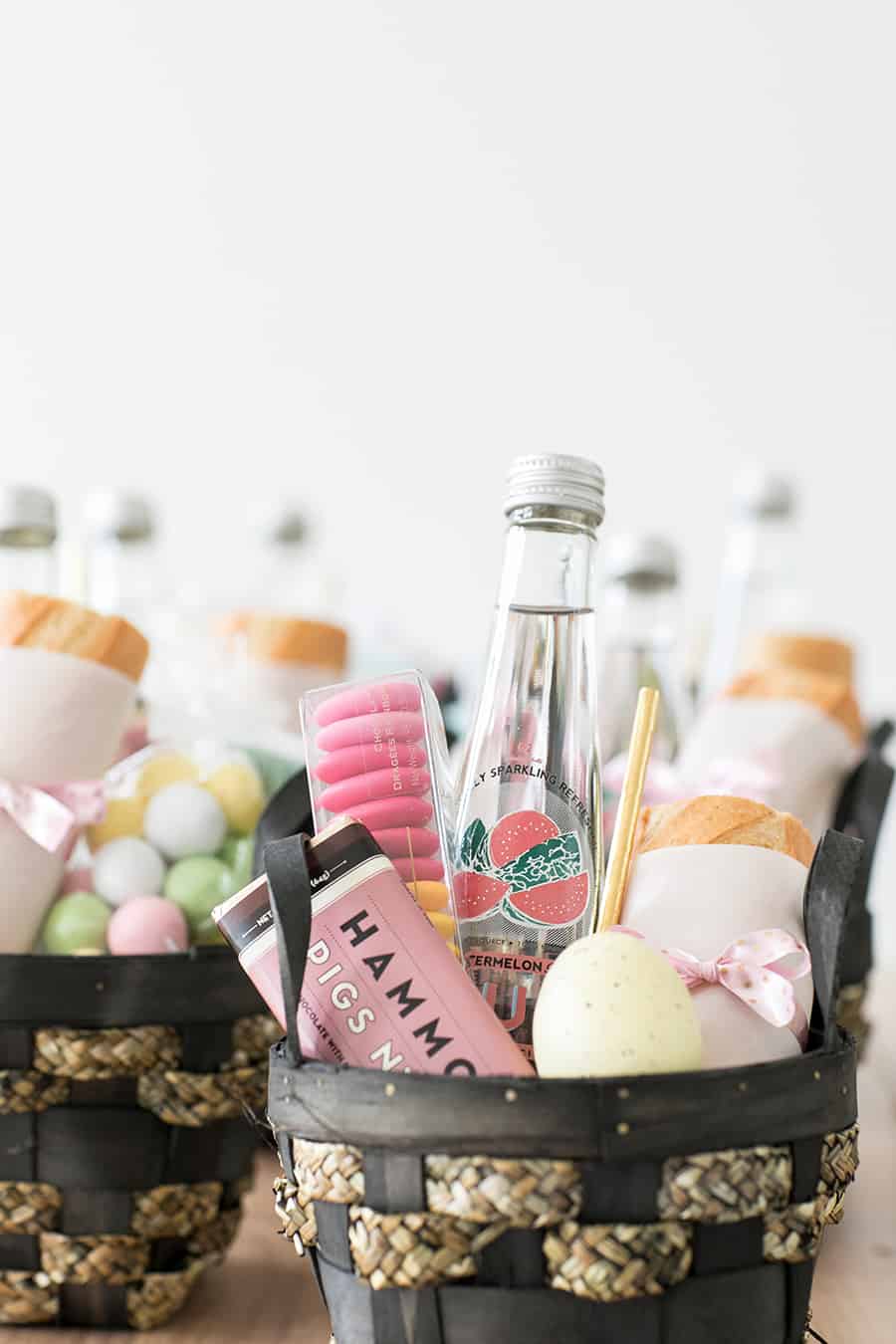 5. Serving a delicious cocktail is a must! I opted for something light and inspired by spring, so we made Cucumber and Kiwi Gimlets. You can find the recipe here. The thinly sliced cucumbers around the glass added so much character and charm. We also served rosé, because it's perfect for spring!
6. Put it all together with some pretty plates and napkins and you're all set for your easy Easter Brunch!
We hope you take away something charming to incorporate to your own Easter table setting!