How to host an easy and charming Easter brunch! A no-cooking brunch that is super easy to throw together! It's all about the charming details and easy food preparation!
Since Easter is right around the corner and I'm hosting my family this year, I created something simple, since we're all busy bunnies! Here are a few simple ideas and to-dos for how to host a quick and easy Easter brunch.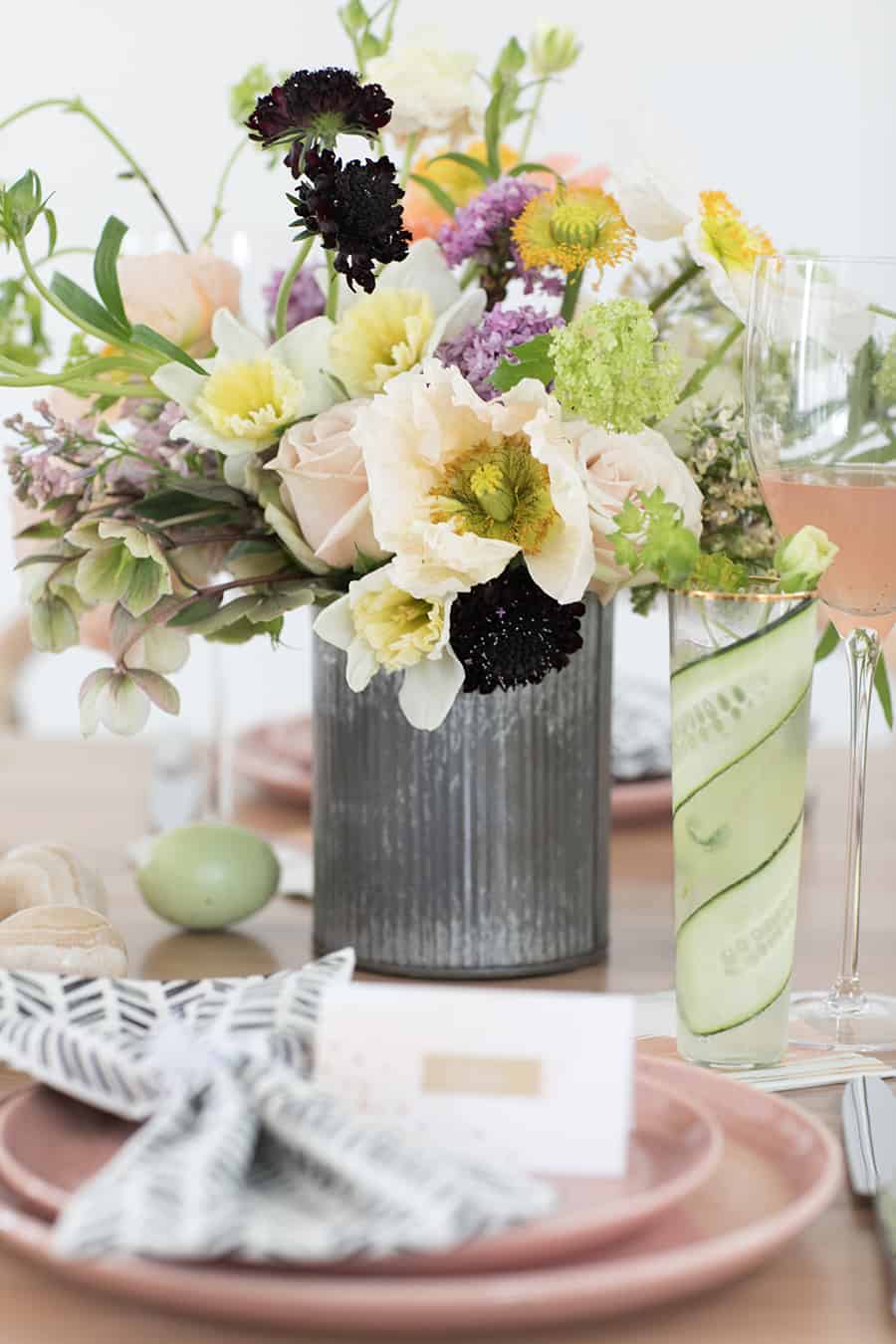 Quick and Easy Easter Brunch
Charming Details
Easter Flowers
Flowers are everything at a dinner party! Make your own quick and simple arrangements or order flowers from your local florist.
A farmers market is also a great place to grab fresh, affordable flowers.
Do this a few days before! This is your main decor and the statement piece for your table.
No Cooking Easter Brunch Food
Put together a crudité platter and a cheese and charcuterie board.
You can use store-bought dips like hummus and yogurts and then slice and chop fresh vegetables for dipping.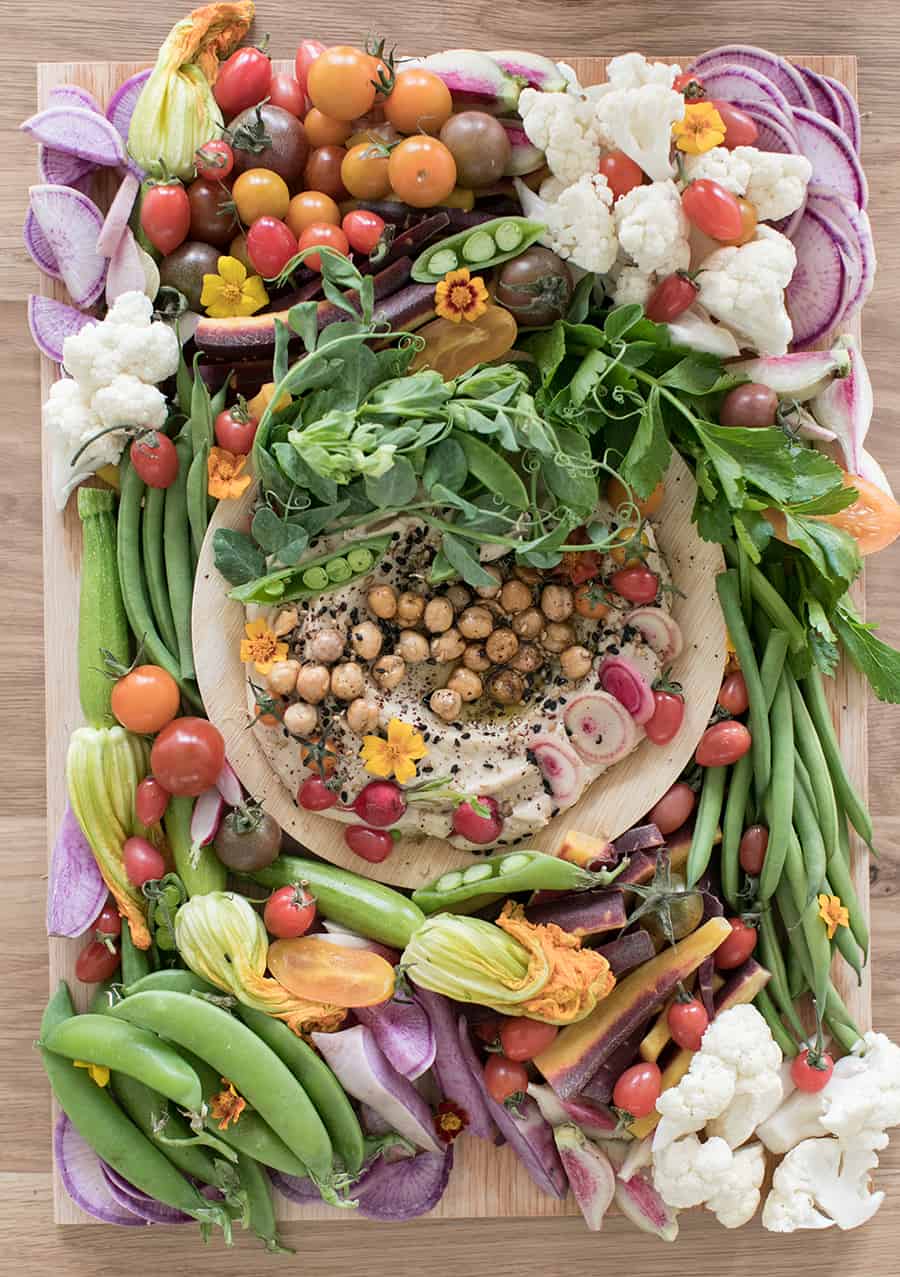 We LOVE a good meat and cheese board! This will certainly fill your guests up and requires zero cooking!
We go over all of the details for creating a charcuterie board here. It's easier than you think and so tasty!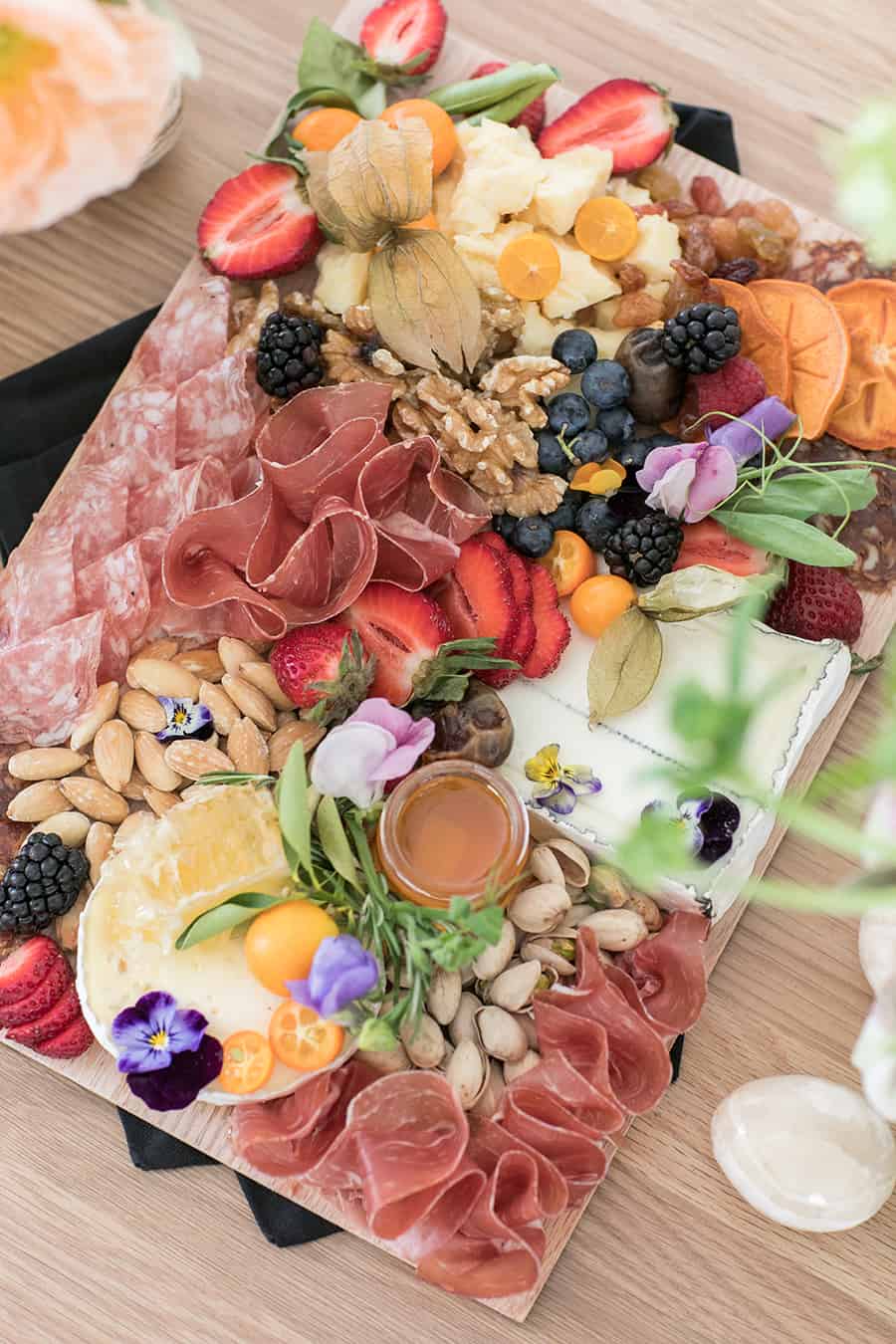 Custom Ribbon and Tape
Honestly, I can't stress enough how effortless these next ideas are!! We used the P-touch Embellish ribbon and tape printer to personalize the brunch.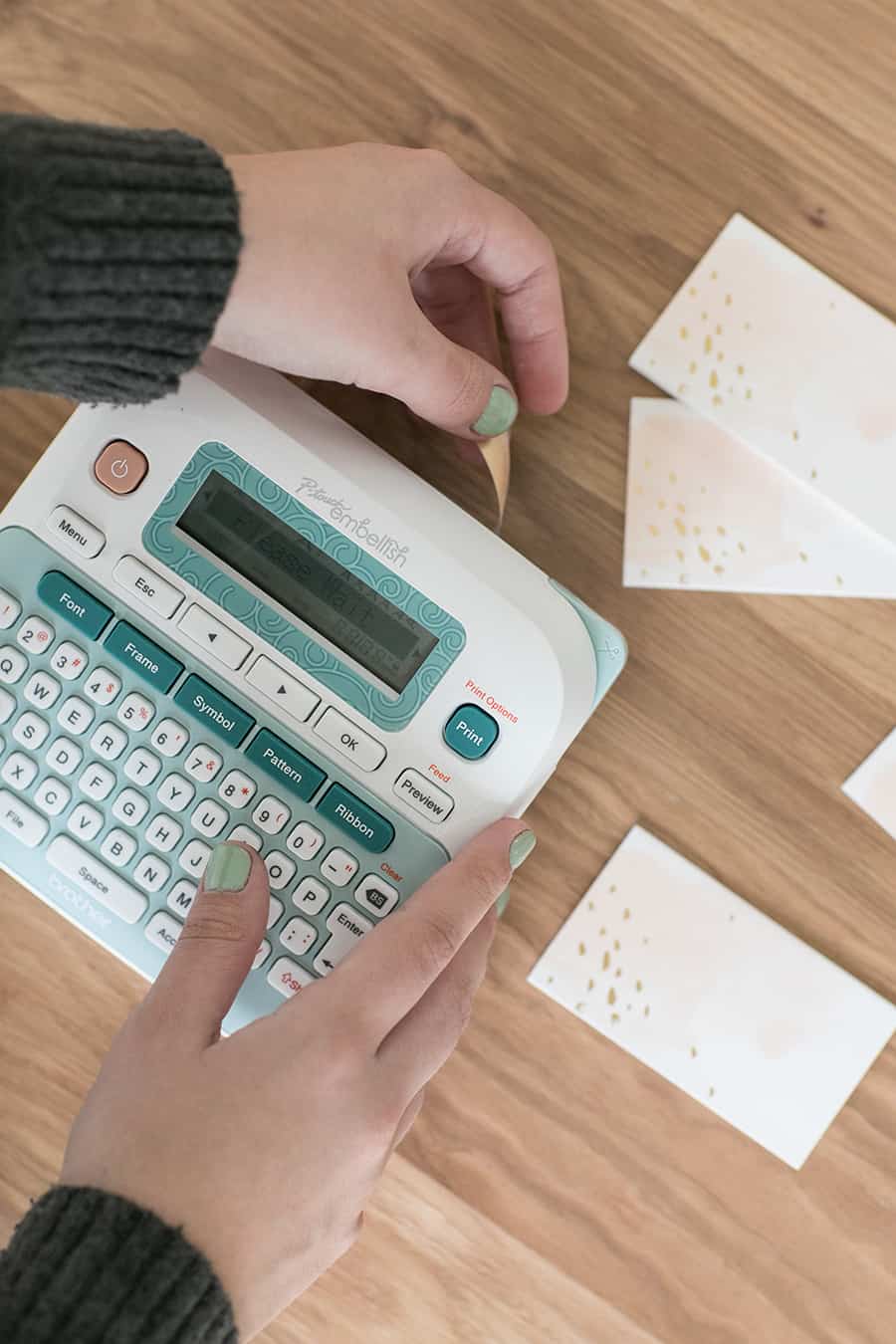 I love printing on the ribbon and being able to customize and use it for different crafts! AND, it's really good if you don't have the best handwriting( like me) for seating cards or name tags!
Name Cards
Using the P-touch, make a custom tape with guests' names and stick in on seating cards.
You can also use this tape to decorate eggs, and created a custom "Happy Easter" ribbon to tie around our napkins for a charming touch to place settings.
It's such a versatile tool that's perfect for quick parties!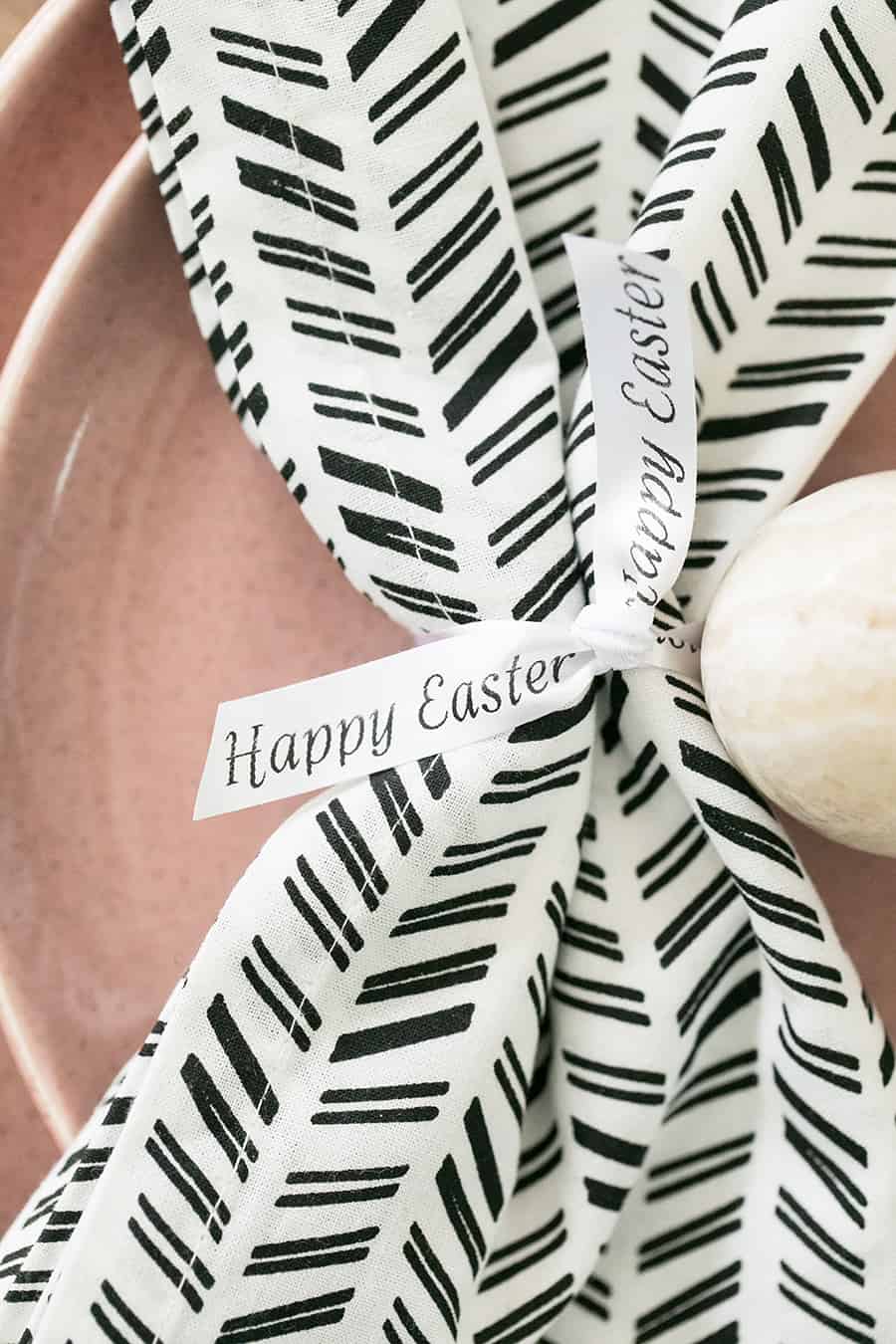 Easter Baskets
Since it's Easter, put together quick, little Easter baskets that can be used during the party too.
Fill them with sparkling water, a loaf of baked French bread and some gourmet candy. Easy guests can grab a basket before sitting down at their seat!
These are so easy to make and add personality to the party!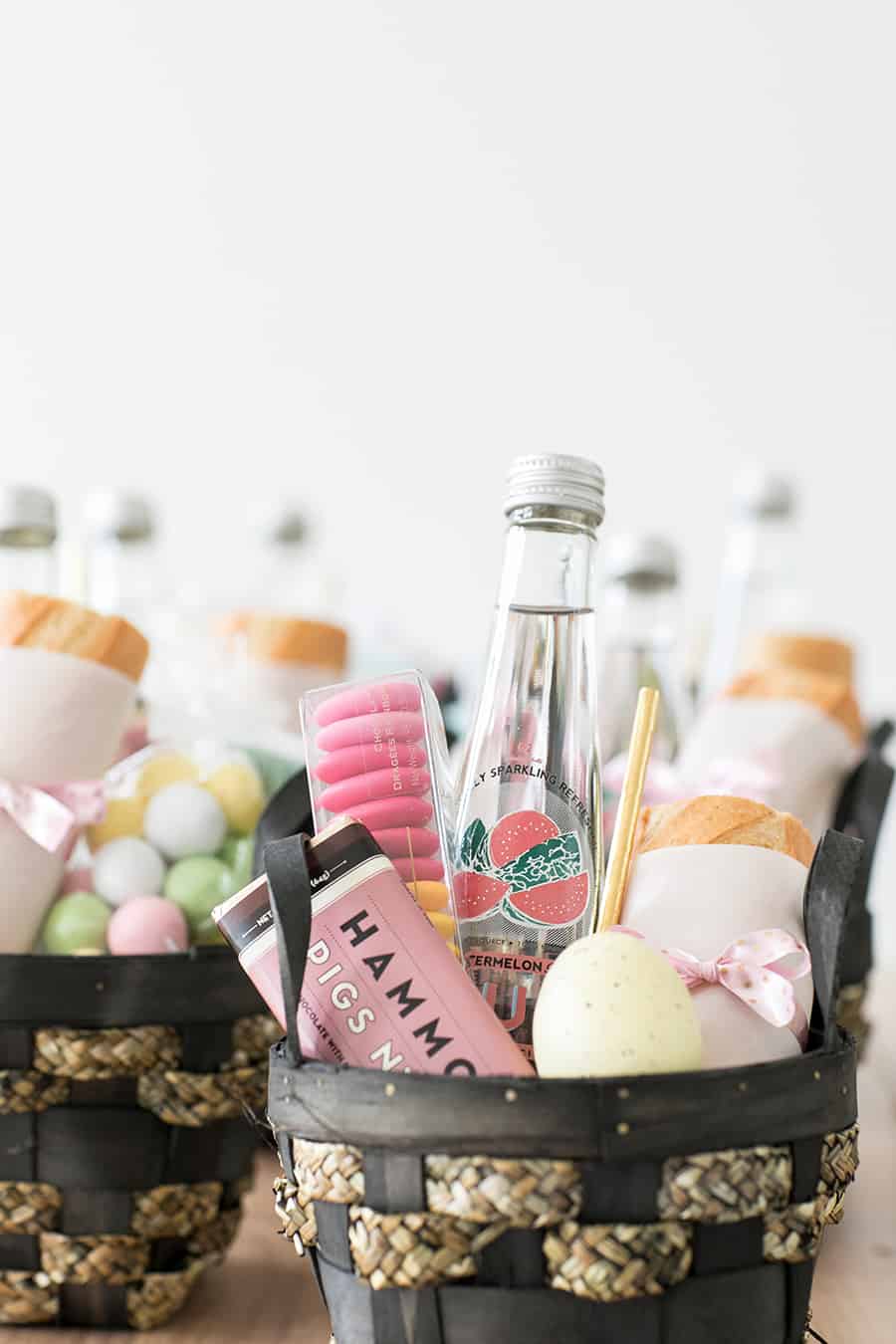 Easter Cocktails
We never host a brunch or any party without serving a cocktail!
Opted for something light and inspired by spring! Here are some great ideas that are easy! Also, making a punch where guests can serve themselves is a great idea too.
Lemonade Mimosa with Blood Orange
Pineapple and Carrot Gin Punch
These are the cucumber kiwi gimlets that are just as beautiful as they are refreshing!
Also, serving a nice bottle of Rosé or white wine is great for brunch and keeps things even easier! Personally, we usually offer both wine and cocktails. Even rosé in a can would be fun for an effortless brunch!
To become a wine serving pro, check out our tips for serving wine!
Plates and Napkins
Put it all together with some pretty plates and napkins and you're all set for your easy Easter Brunch!
More Easter Ideas You'll Love!
Old Fashioned Easter Candy Box
Pin the Tail on the Easter Bunny Printable
We hope you take away something charming to incorporate to your own Easter table setting! Let us know if you make any of these ideas by leaving a comment below!
You can also follow us @SugarandCharm on social for more entertaining ideas!