The cutest Easter Bunny Cookies, frosted with royal icing and a tiny buttercream tail. These will be a hit for any spring brunch!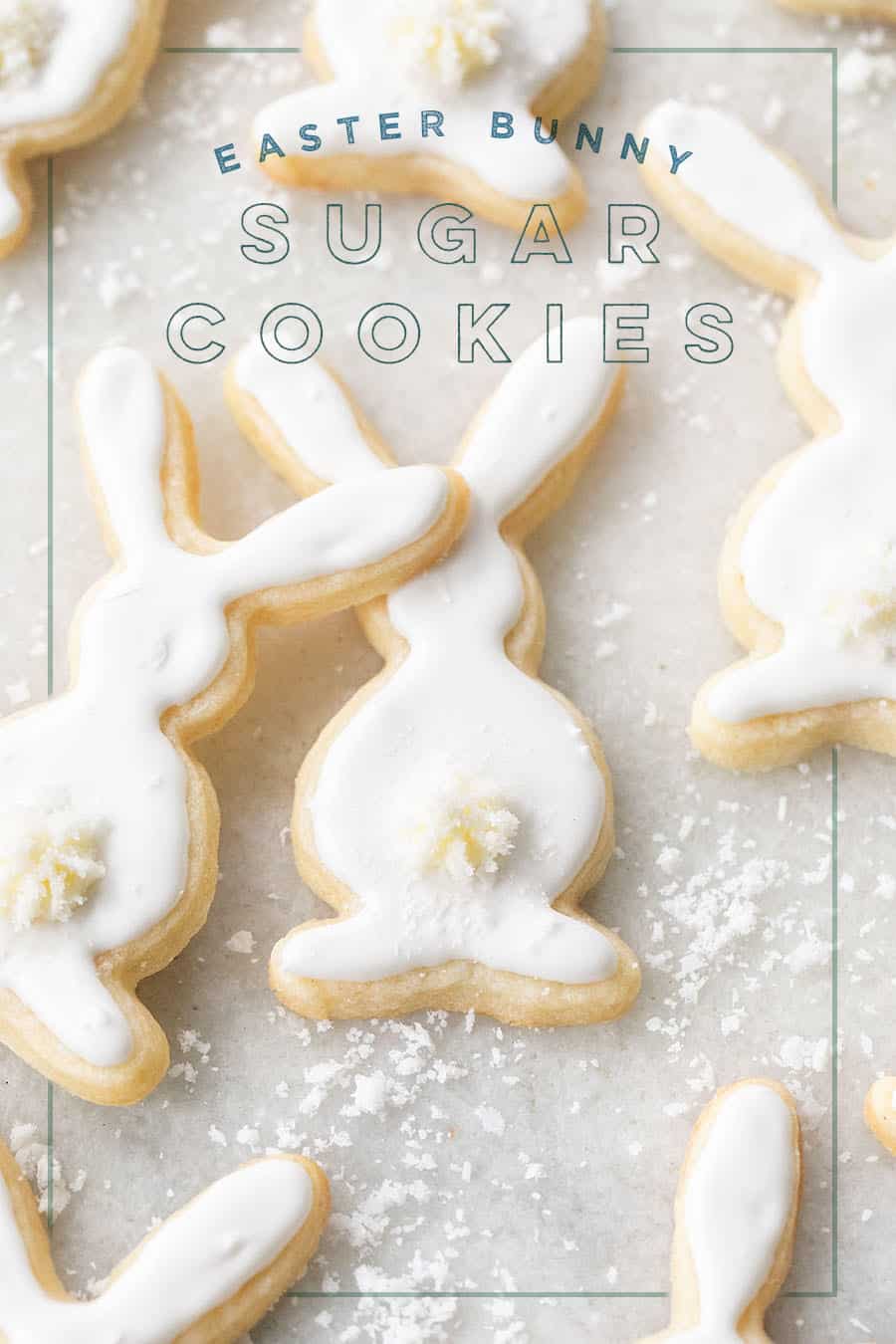 These bunnies will hop right off the plate into your mouth! They are the sweetest little bunny bottom cookies that are perfect for spring and Easter! We use my all time favorite sugar cookie recipe and an easy royal icing and my kids go crazy over these!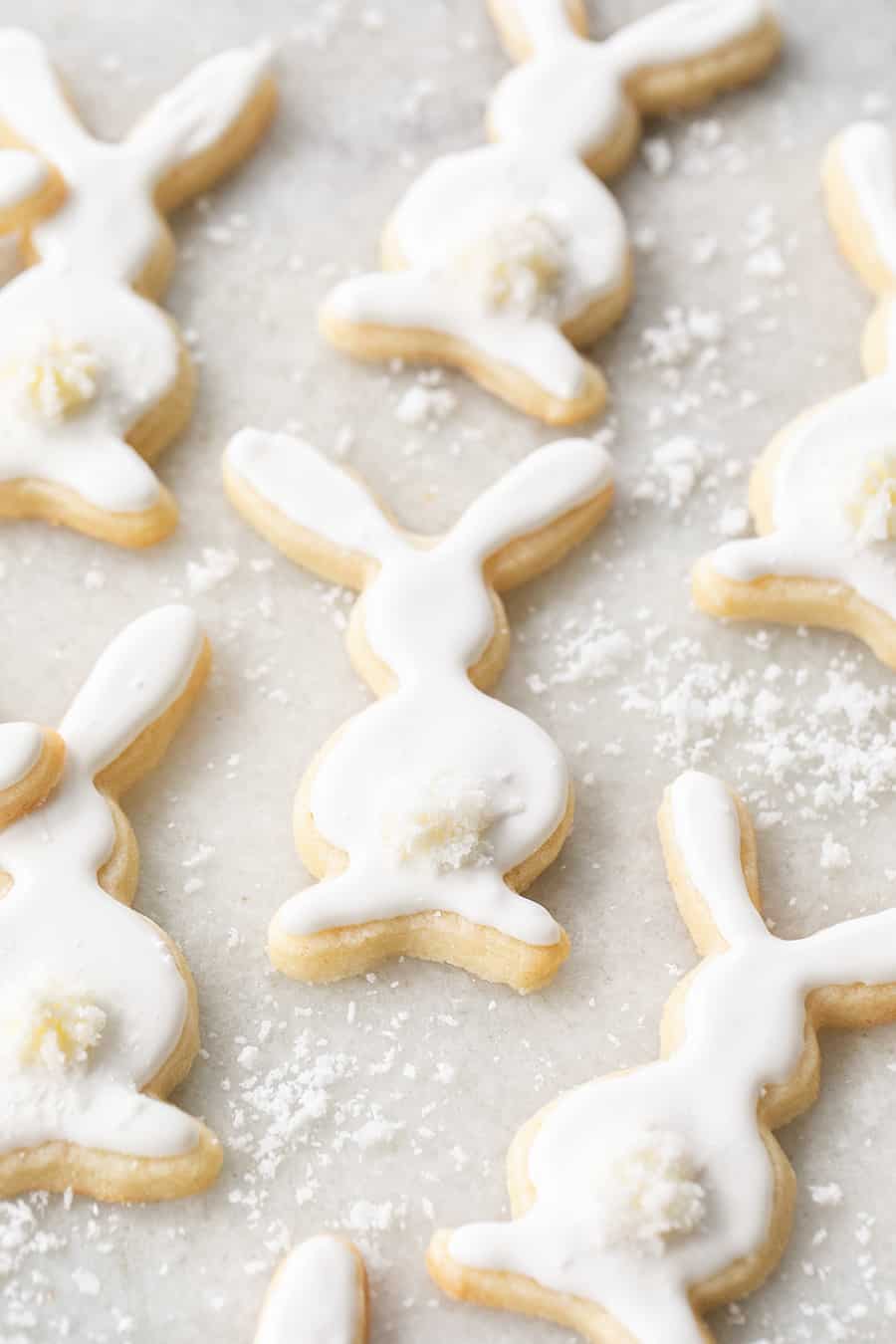 For the shape, I ordered this adorable long ear, bunny cookie cutter to make the bunny shapes.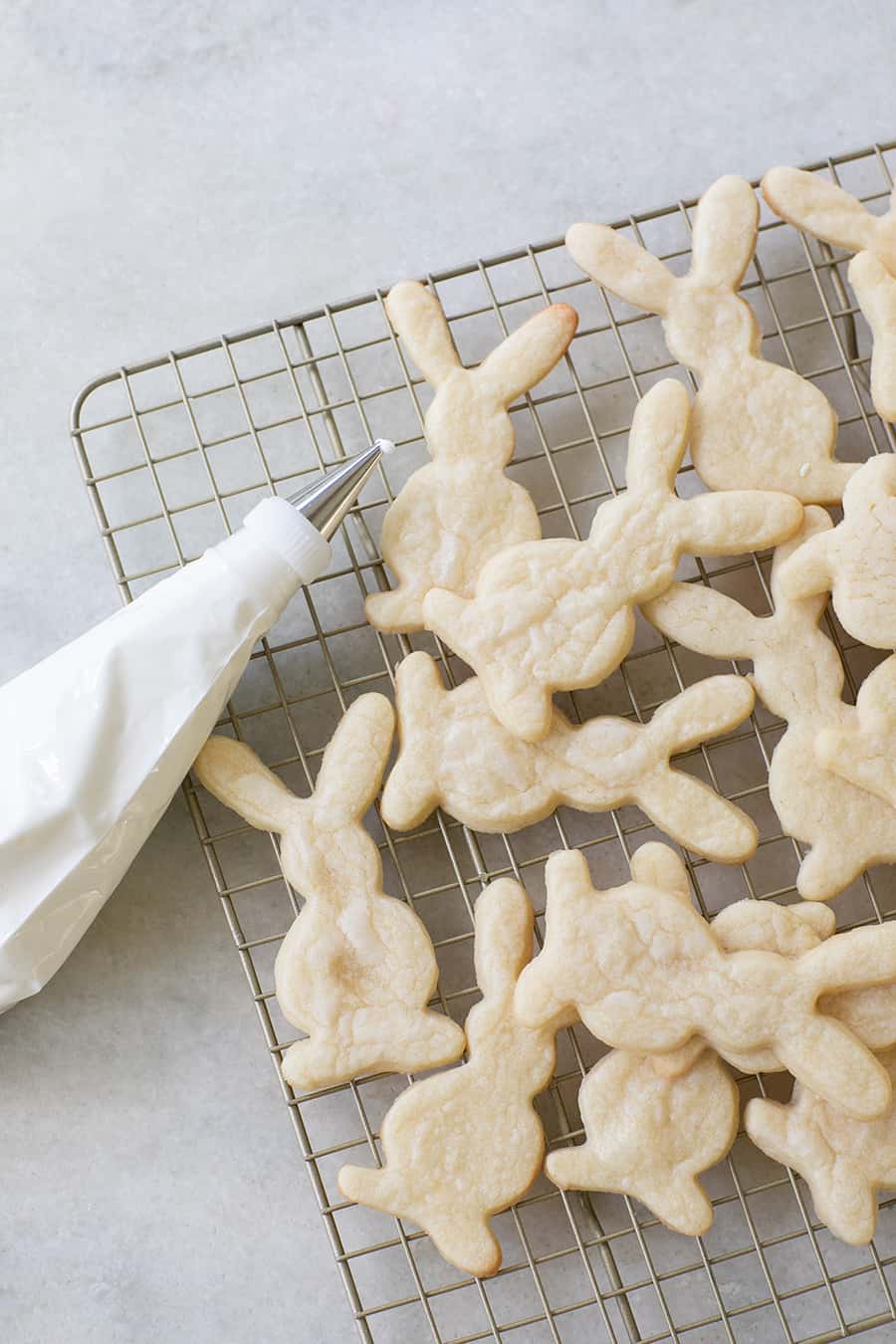 The royal icing is really easy to make and a trusted recipe I've been using for years. Since we left the bunnies white we were able to leave out the food coloring, which was nice. We make the icing with three simple ingredients: Meringue powder, powdered sugar and water.
Supplies to Make Bunny Cookies
Round Tips – It's nice to have a few sizes to use.
Star Tip – For the bunny tail.
Meringue Powder  –For the royal icing.
Rolling pin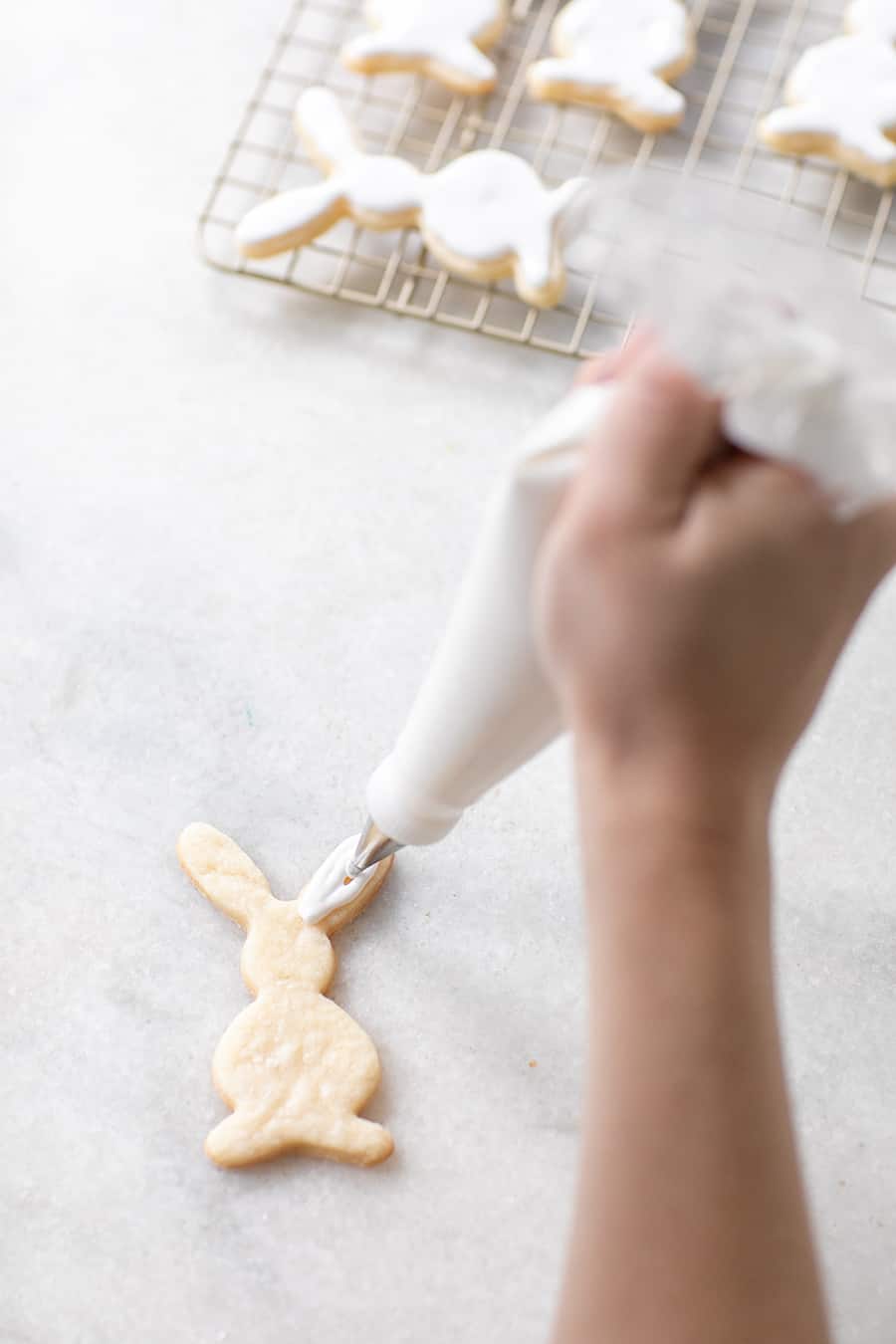 How to Frost Bunny Sugar Cookies
Getting the right consistency of the royal icing is key to creating a beautifully frosted cookie. It needs to be a texture like glue, not too runny or too thick. Start with outlining the cookie, then fill in the middle. Make sure you keep the top of the bag twisted closed so the icing doesn't come out the top. The frosting will melt together for a smooth finish.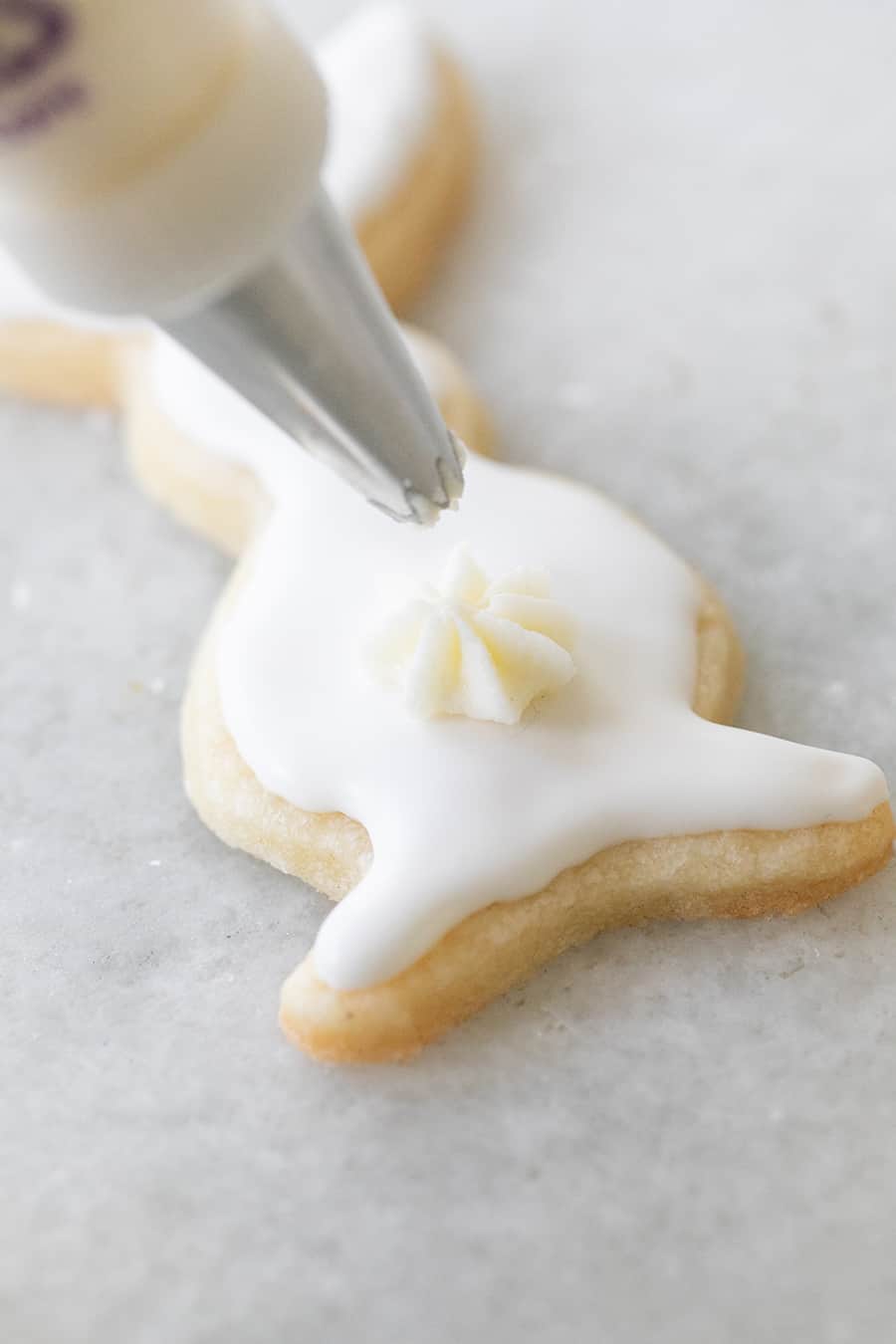 The bunny tails are so cute! Once the royal icing is dry, make a small batch of buttercream frosting. We whip 1 stick butter (1/2 cup, room temp) with 1 cup powdered sugar and 1 teaspoon vanilla in a mixer. Using the star tip and a piping bag, pipe a little ball on each bunny. Add the shredded coconut right away so it dries on the buttercream. Shake the rest of the coconut off.
To get the coconut super fine, add it to a blender or food processor for a few seconds. It will become fine and easier to stick to the tail.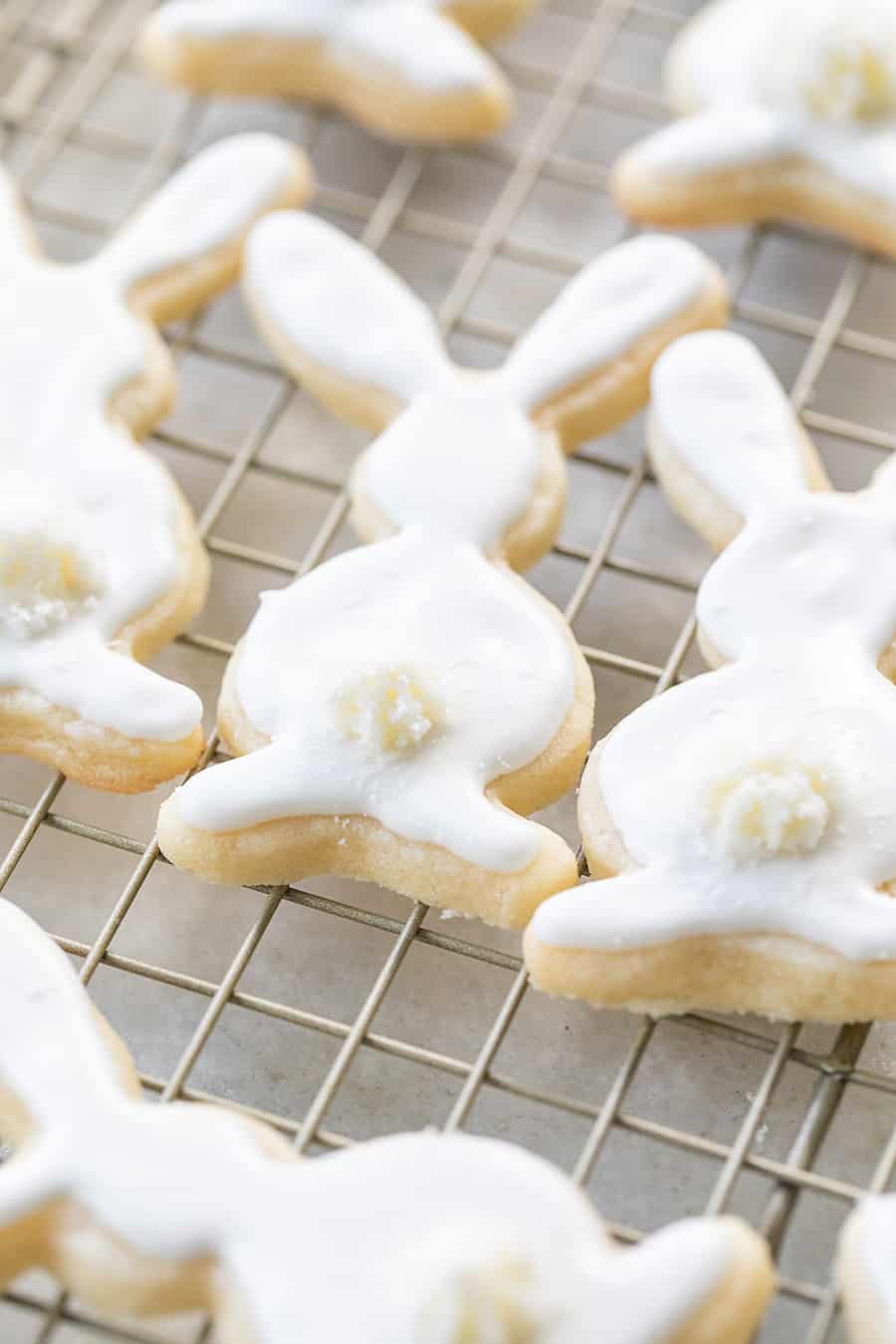 Sugar Cookie Recipe Tips
Roll the dough out about 1/2″ thick.
Use powdered sugar rather than flour to create a non-stick surface and to sprinkle on the rolling pin.
Make sure the dough is cold, so it's firm when you use the bunny cookie cutter. If the dough is room temp, it will be very hard to get the shape of the bunny as it will move and break when you try to put it on the cookie sheet.
Let the cookies cool completely before frosting.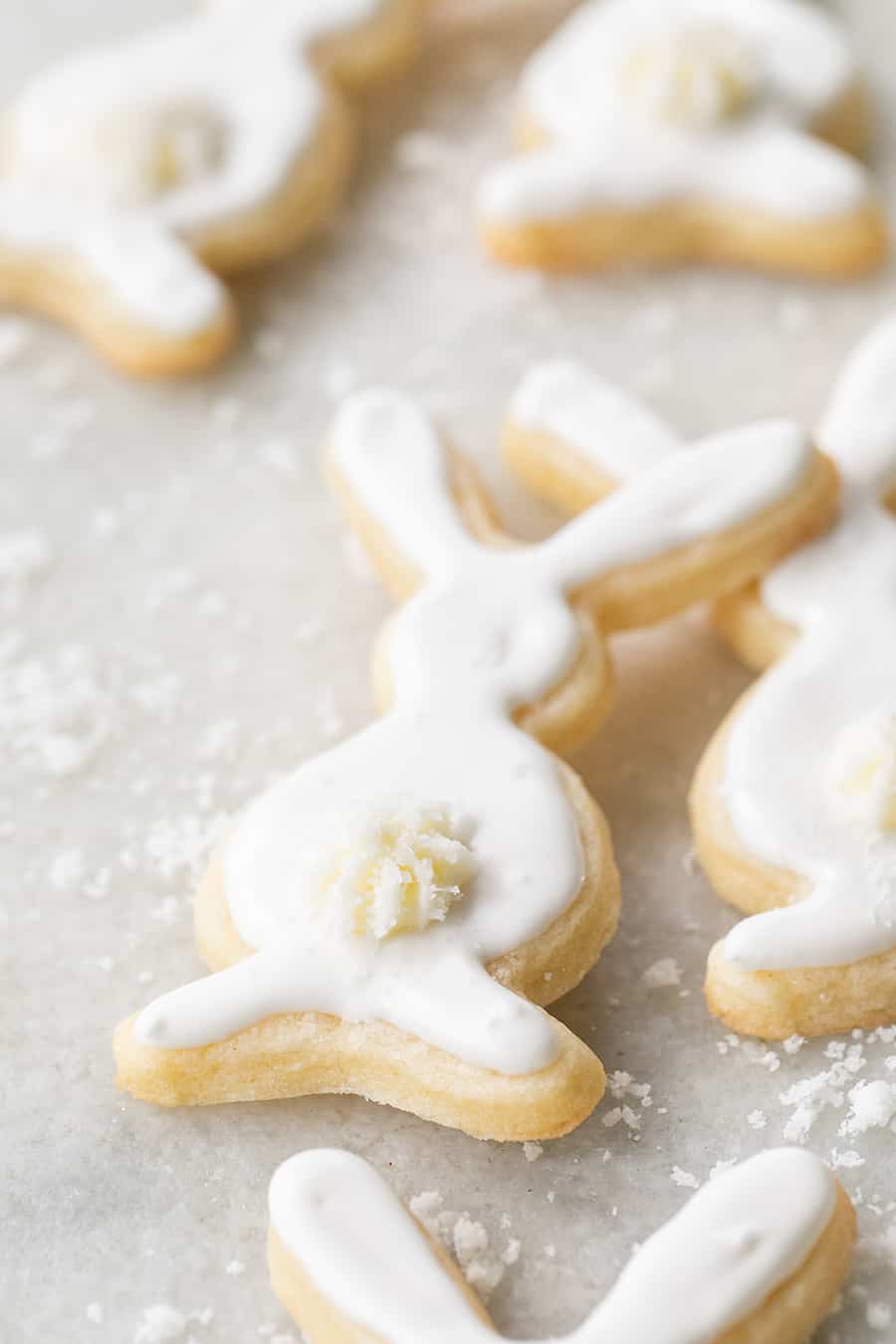 You can use these cookies for Easter or a pretty spring brunch. They're the cutest little bunny butt cookies!!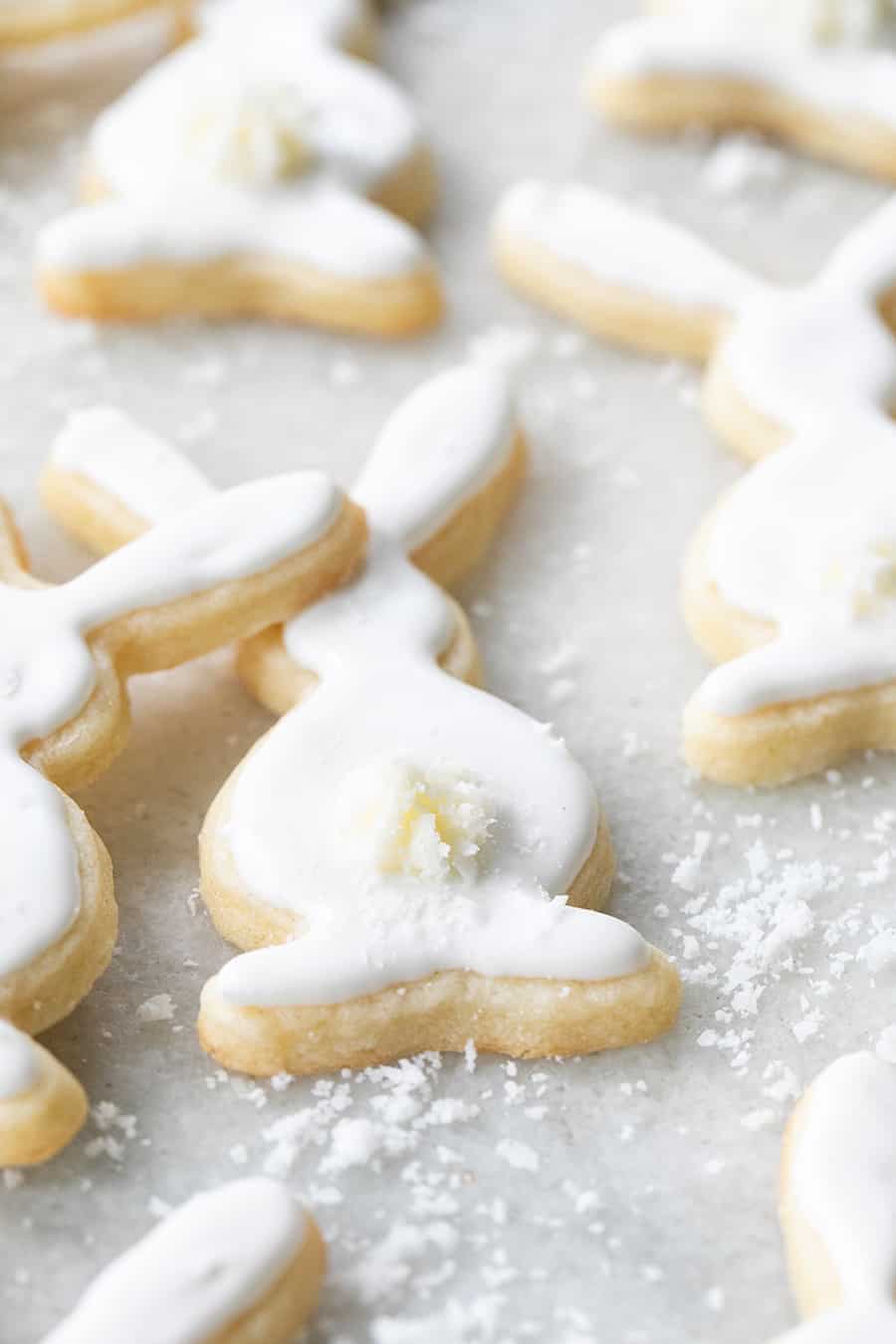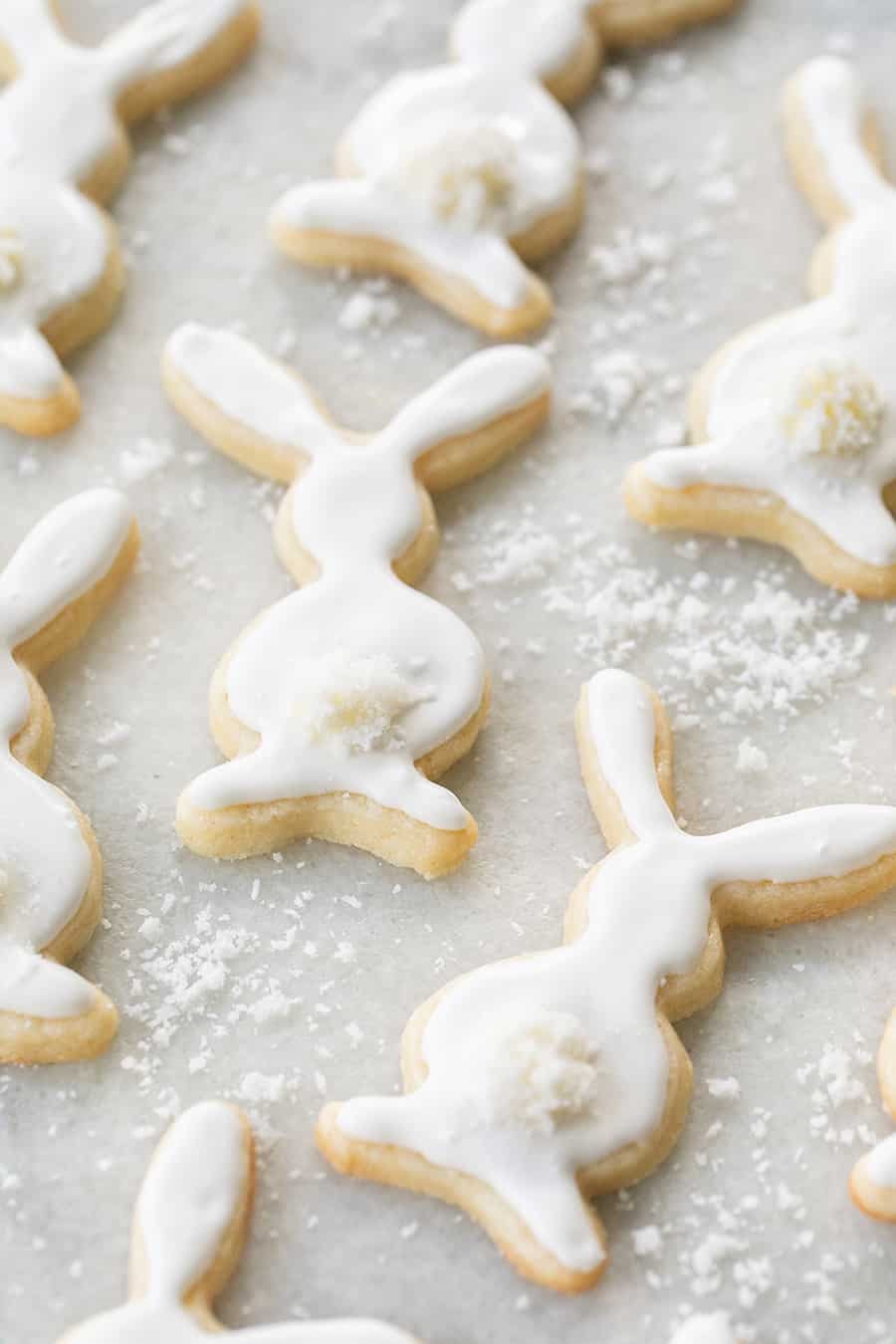 If you make our sugar cookies,  let us know by leaving a comment and review! Also, please share on social by tagging @sugarandcharm on Instagram and Facebook! We love seeing what you all create!