I absolutely love the idea of hosting a cookie swap around the holidays! It's a casual and fun party theme that can be hosted during the day or later in the evening, depending on how much food and drinks you want to prepare. Also, what better way to try out and test holiday cookies and even take a few new recipes home?! I always make my Roly Poly Santa cookies and they're a hit at cookie swaps. Below, I'm sharing 7 steps for creating and hosting a cookie swap and the items I bought at Bed Bath & Beyond to put it all together!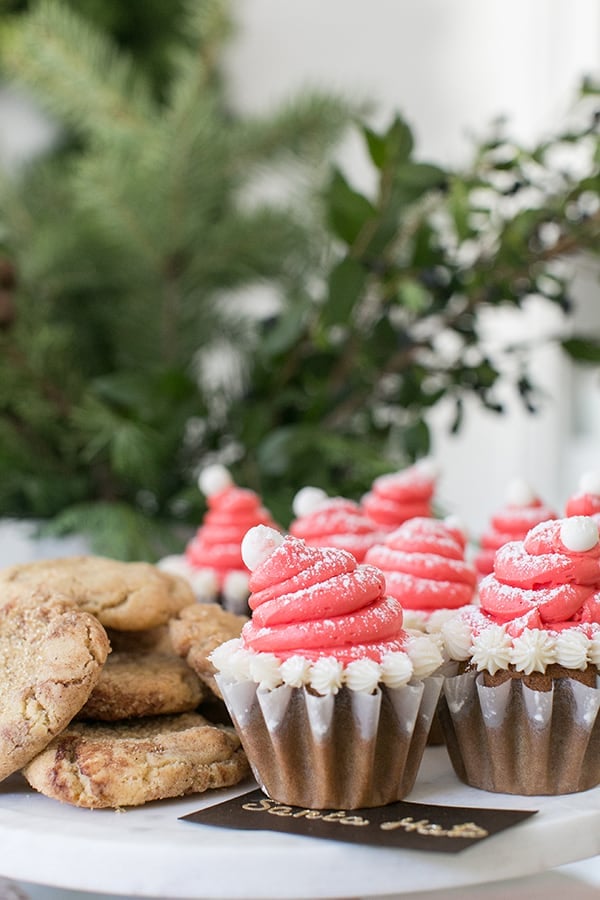 1. Pick a day and send out the invites!
2. Prepare for the Cookie Swap party by setting a festive table that has enough platters and cake stands to display everyone's holiday cookies! I purchased these beautiful marble pieces from Bed Bath & Beyond! Use different heights of platters and stands to create a beautiful cookie set-up that's appealing to all! Don't forget napkins, I adore these blush pink ones, and some pretty holiday greens for decor!
3. Have each guest bake their best recipe for a homemade holiday cookie to bring to the cookie swap for everyone to try. Each guest should bring about 3-6 dozen cookies, depending on how many people are coming and how many cookies you would like everyone to take home!
4. If guests are willing to share their recipe, you can gather these ahead of time and print them all out on a sheet of paper for everyone to take home.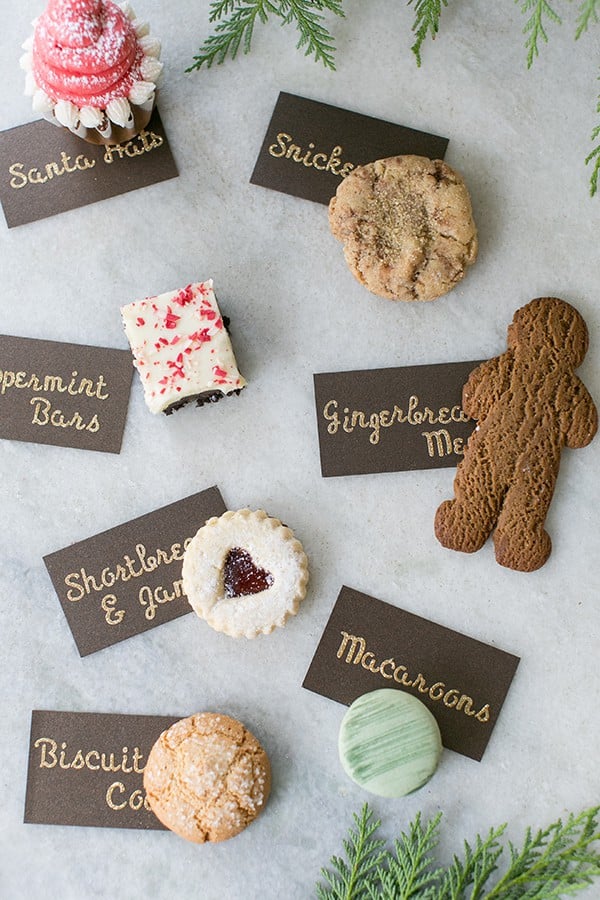 5. Have charming cards available to name each cookie as guest show up. We used cards and stickers and guests can use the stickers to label their cards and place it next to their cookie platter or stand.
6. Set out other refreshments too, so it's not all cookies! You can also serve espresso shots and or a cocktail of choice. I adore these marble espresso cups!
7. Have containers ready to pack the desserts in for each person to take home. Then place out ribbons and twine to tie around the containers giving it a festive touch.
And if you want to spice things up a bit… if you're competitive at all, you can also make it a cookie contest and rate each recipe! I know, that might get a little crazy, but it does add some fun to the party too as long as everyone can keep it light! Happy baking!