A California, woodsy inspired boys room! Ideas and decor for creating a bright and airy bedroom perfect for boys!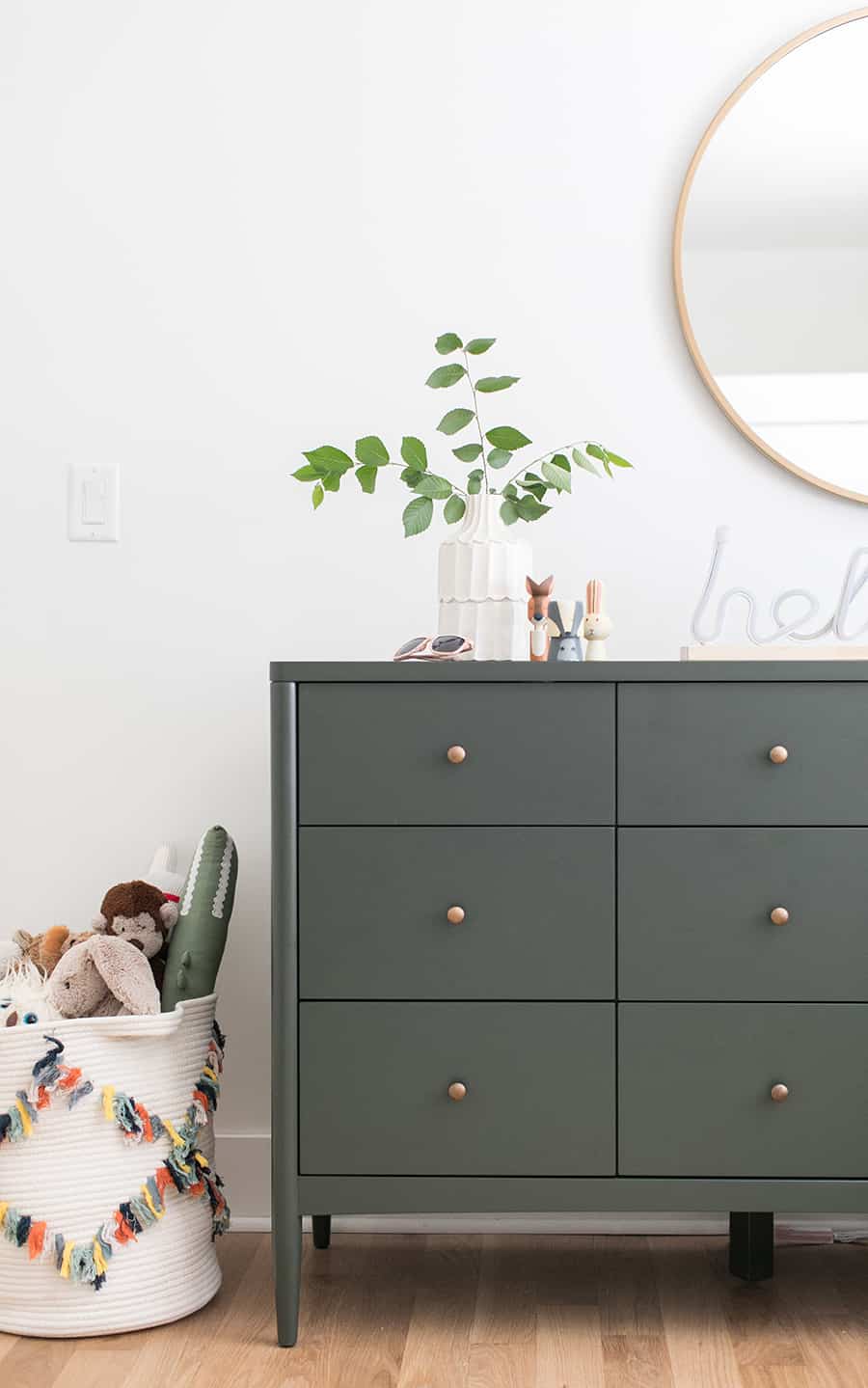 We have slowly been fixing up and decorating our 1930's cottage in Los Angeles over the past year (see our kitchen, guest room and master bath), and I wanted to share the boys' room makeover we did with Crate & Kids. Since Monroe, my youngest, was born I always envisioned them sharing a room with charming bunkbeds.
We wanted to create a space that suited both of their needs, while still keeping the decor classic and charming. So I enlisted an interior designer and my friend, Cassandra from Coco and Kelley, to help me with some of the design and questions like, "What are the items a children's bedroom needs?" And "How to select the best decor for my kid's room?"
She helped me a lot by answering those questions, choosing the main items, and creating the layout.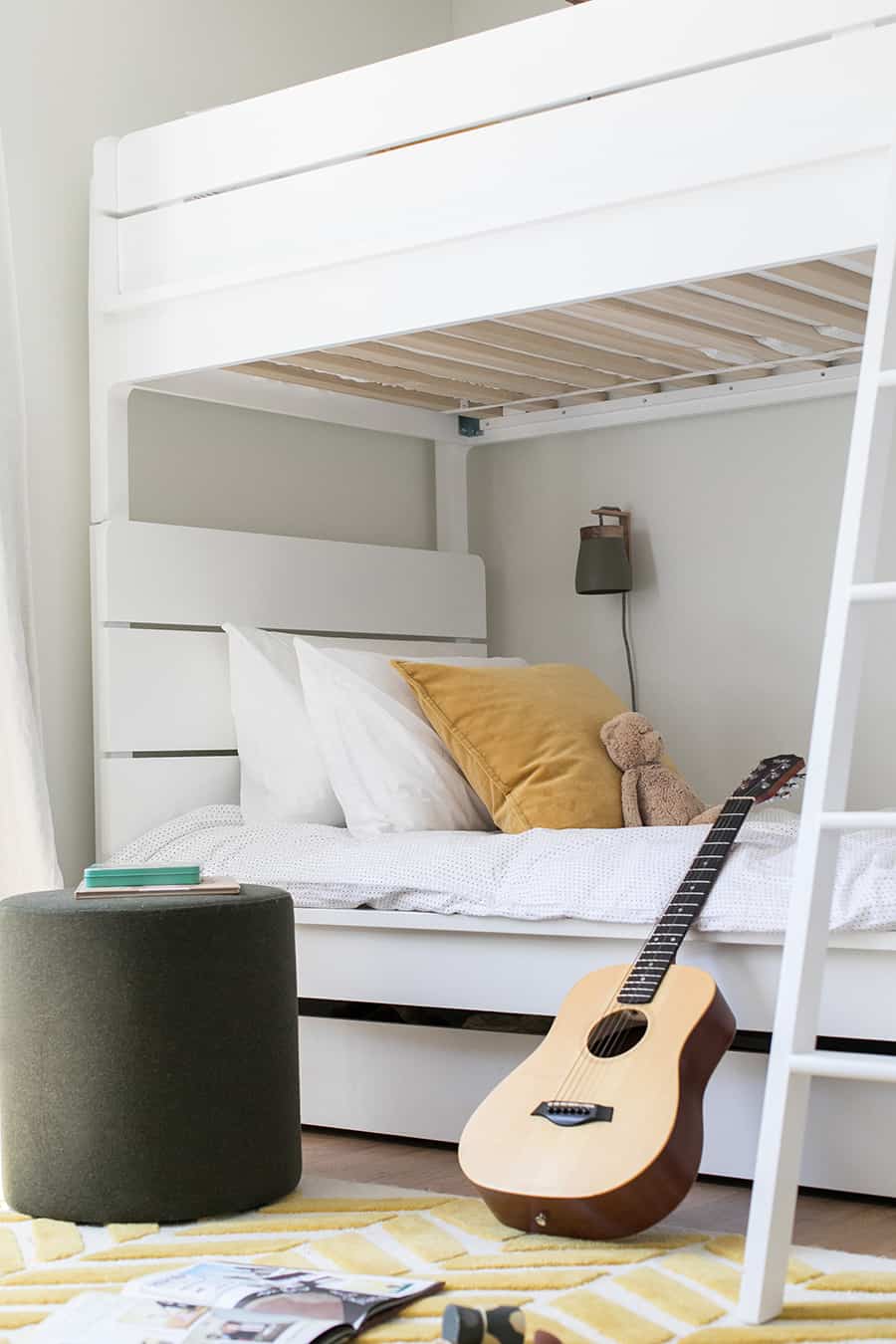 Bunkbeds
Bunkbeds are a great option for small spaces. When we designed the addition of our house, we were still limited with space. We don't have much storage room at all and I actually prefer living that way.
I went with the Wrightwood bunkbeds from Crate & Kids and bought the trundle for extra toy and blanket storage. You can put a mattress in the trundle too so this set could sleep three, but for now, we like having the extra room for toys.
The wooden treehouse from Camp Wandawega, which is a real camp by the way, was my inspiration. I just loved the woodsy, camp feel with yellow and green tones. The wooden animals are adorable and we've enjoyed many hours playing with this charming set.
How cute are those wooden, hand-painted animals?! Also, we are still loving the yellow chevron rug too! Adds so much color to the room.
Selecting the best decor for their room was by far the hardest part. Once the main furniture pieces are in, it's all about the details, art, lights, hooks, etc.
Beanbag Chair or Hanging Chair
One thing I knew I wanted to put in the boys' room was a beanbag chair. A comfortable seat we could read books in that looked cool and was comfy to sit in. We chose the adjustable one and it's the best!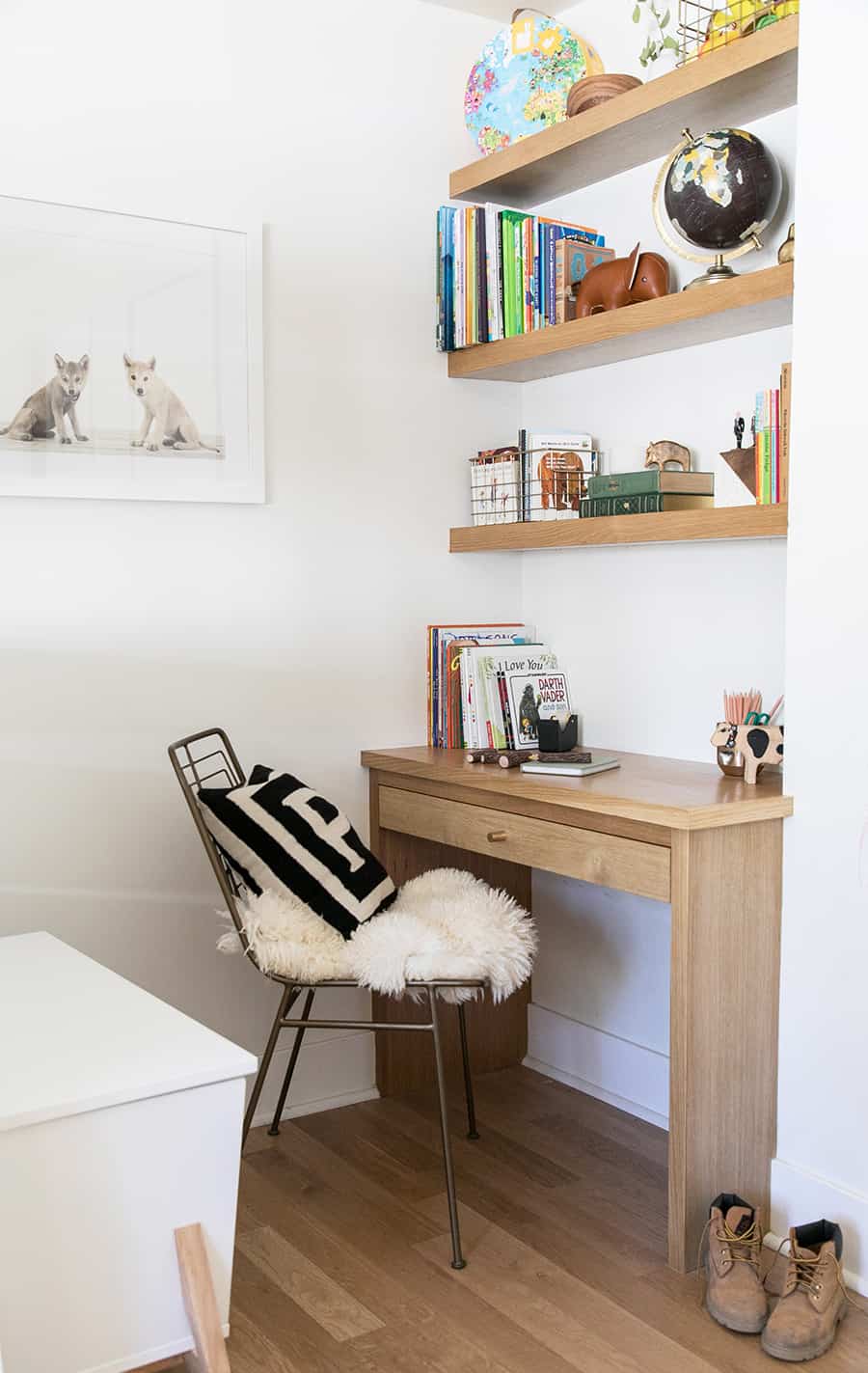 Built-in Desk
When we remodeled the house I had a desk built-in and shelves made for their room.
Thinking ahead, I knew my son would need a place to do his homework, write and store all of his pencils, markers, and papers.
Also, kids have so many books! Shelves were a must to store them all. I got the brass chair from Crate & Kids and sheepskin to throw over it for softness.
Boys Room Bedding
Velvet pillows for the win! The bedding was tough to choose, since I wanted to keep it neutral but have some type of pattern. I also find that for boys room bedding there is a lot of cheesy patterns and prints that I just didn't want to use.
I found the organic swiss black and white polka dot duvet covers and these super soft cotton sheets for them. I'm not kidding when I say I could sleep in their beds all day! To add a pop of color to the bed, I tossed in a velvet yellow accent pillow.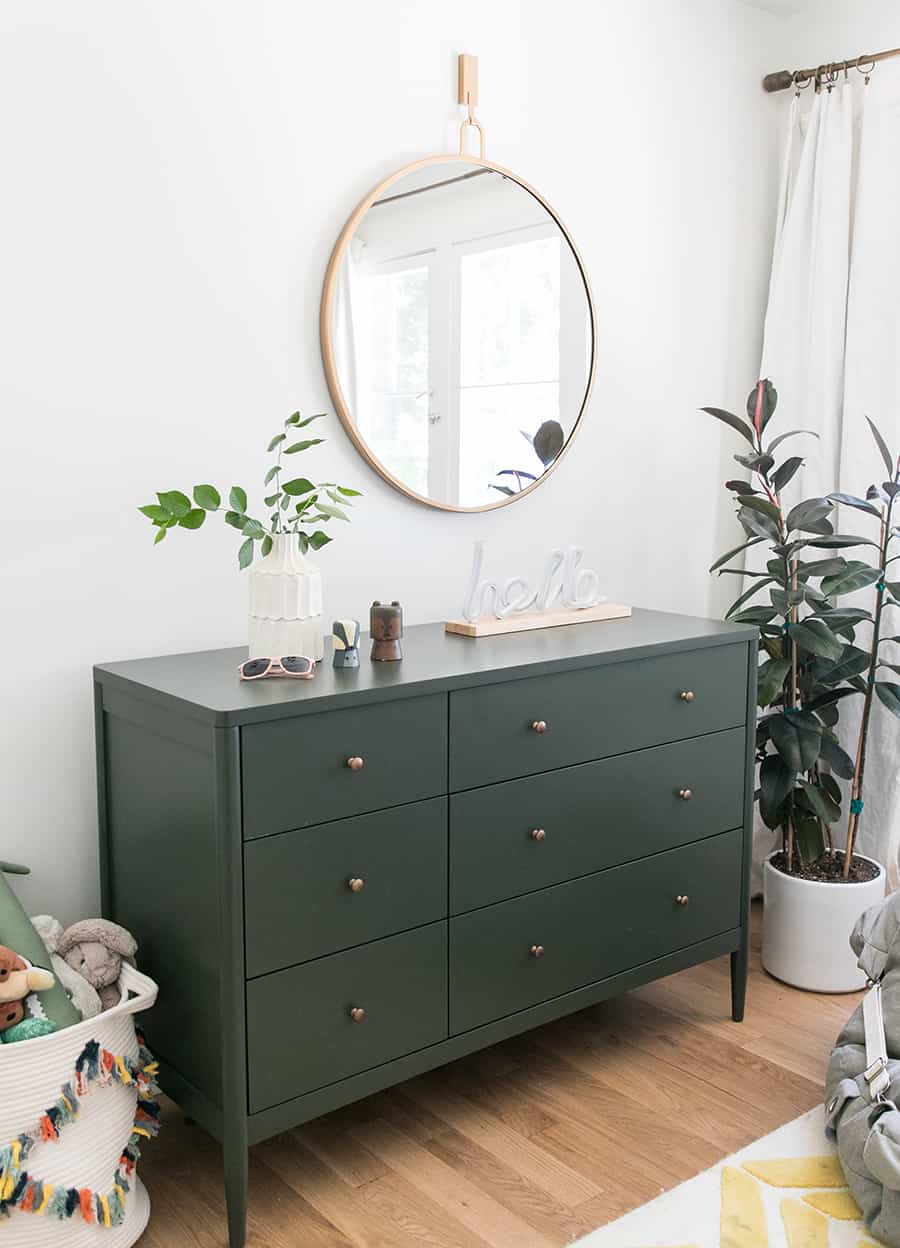 Boys Room Dresser
The Hampshire dresser is perfect for a boys room! Cassandra actually picked this out, in the olive green color, and it's really lovely. The dresser is even more beautiful in person with brass knobs and it's truly perfect for boys. It's not enough to hold both of their wardrobes, but we also use Crate & Kids canvas hanging closet organizers, which are great for extra storage.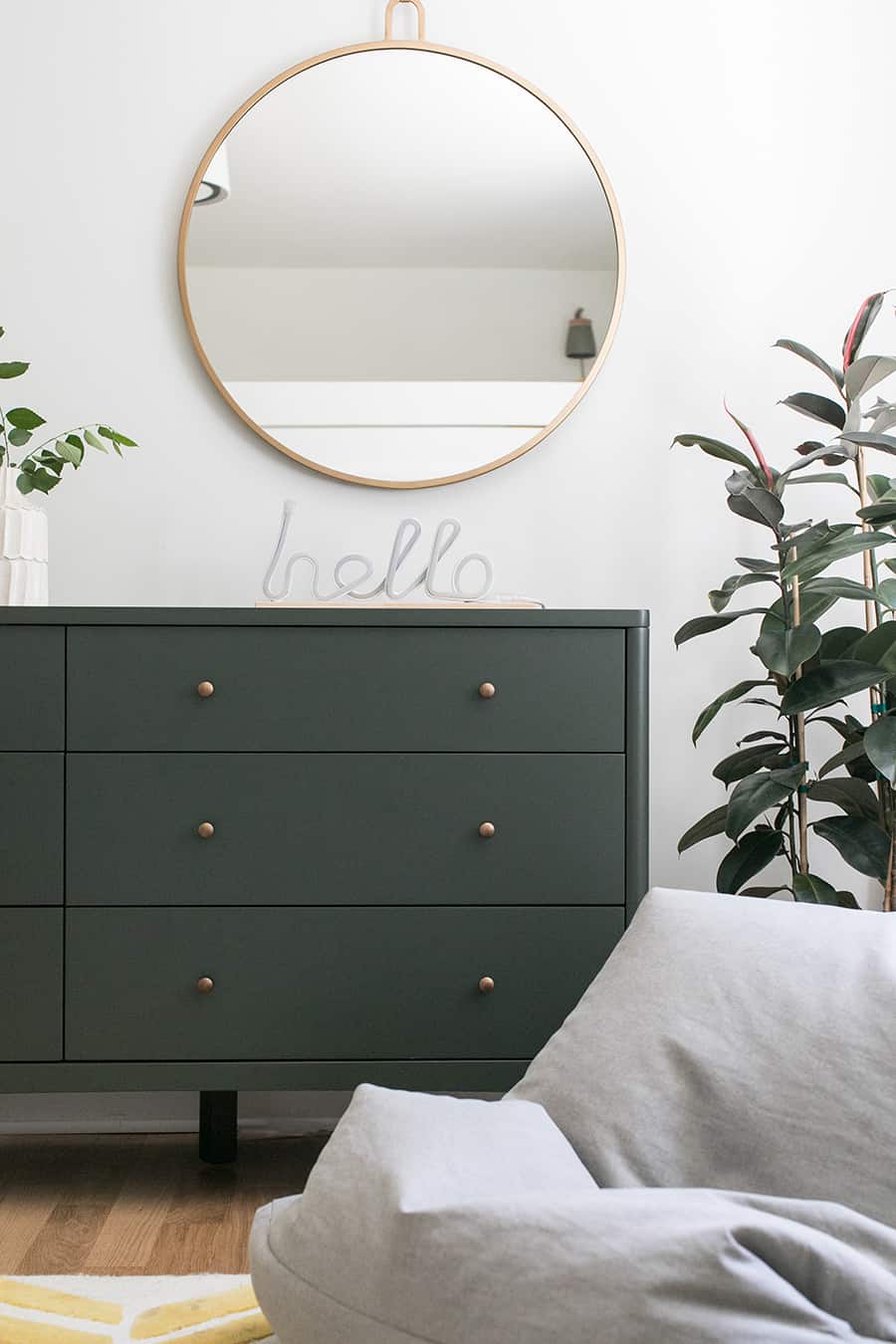 Hang a mirror or art over a dresser to give height to the room.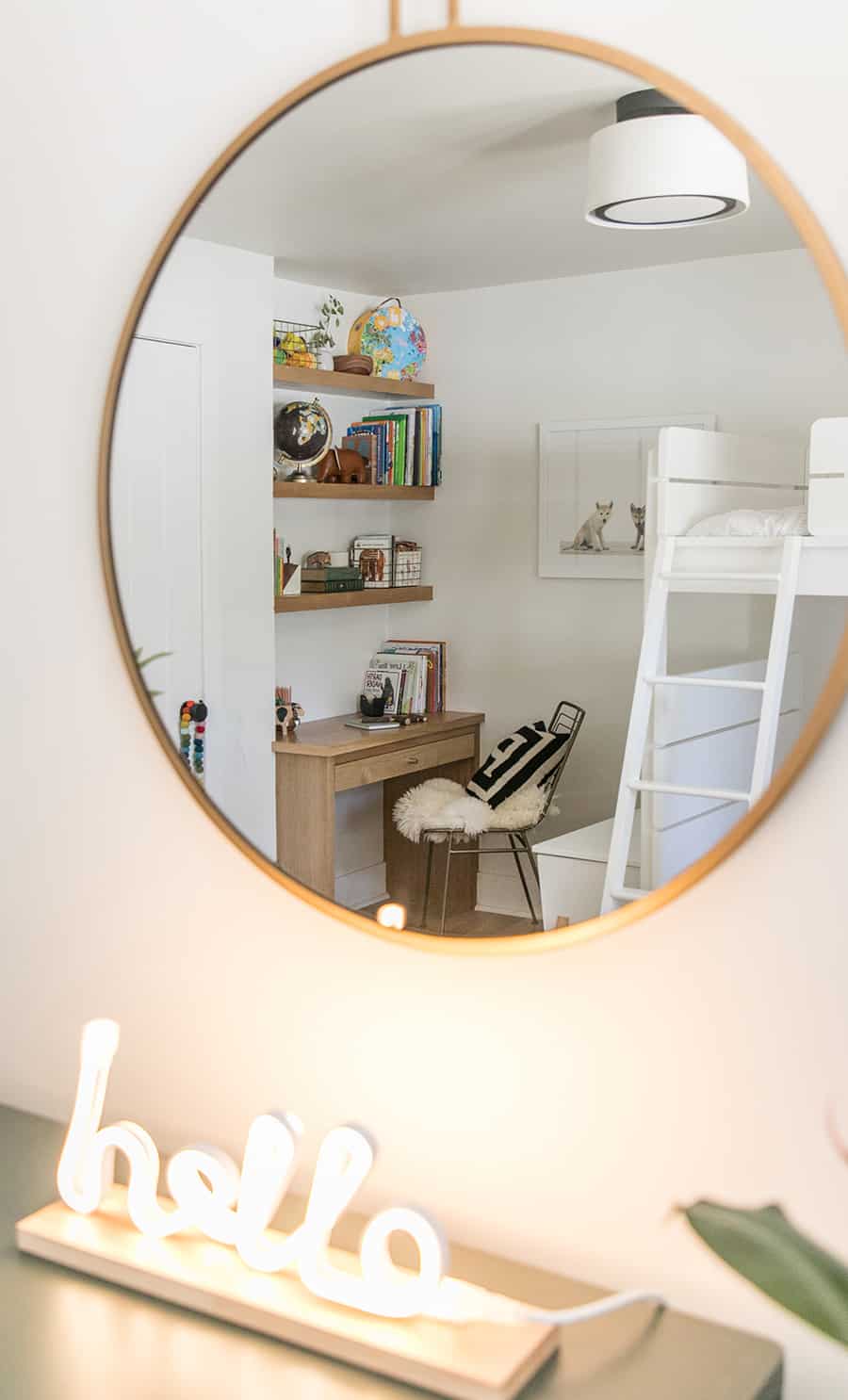 Boys Room Rug
To add color to the room, since we kept the walls white, we used this yellow chevron rug. It added the perfect amount of color and of perfect for playing comfortably on the floor.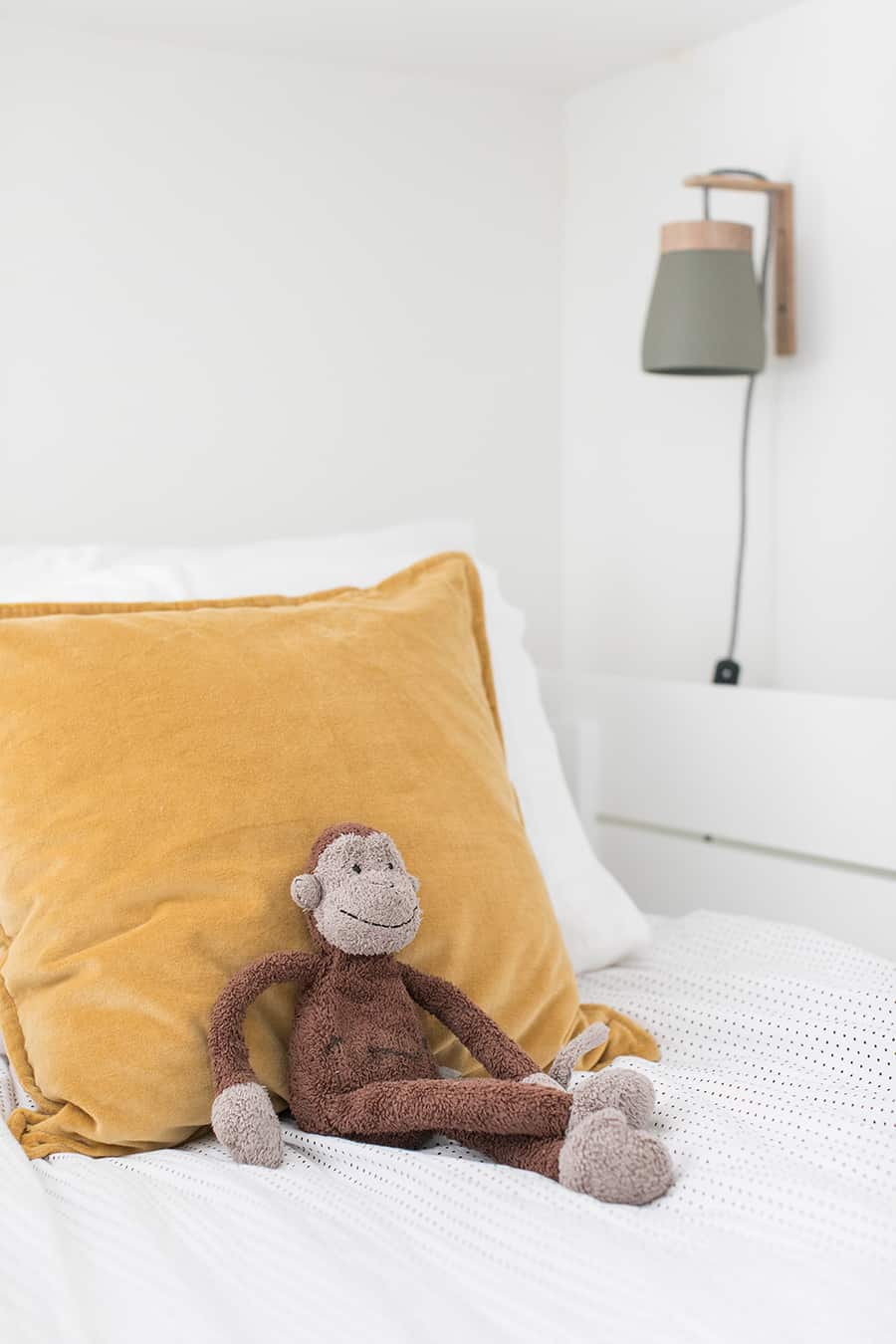 Boys Room Shopping Guide
Let us know what you think in the comments below! My little boys absolutely love their boys room and spend hours playing, reading and creating special memories.