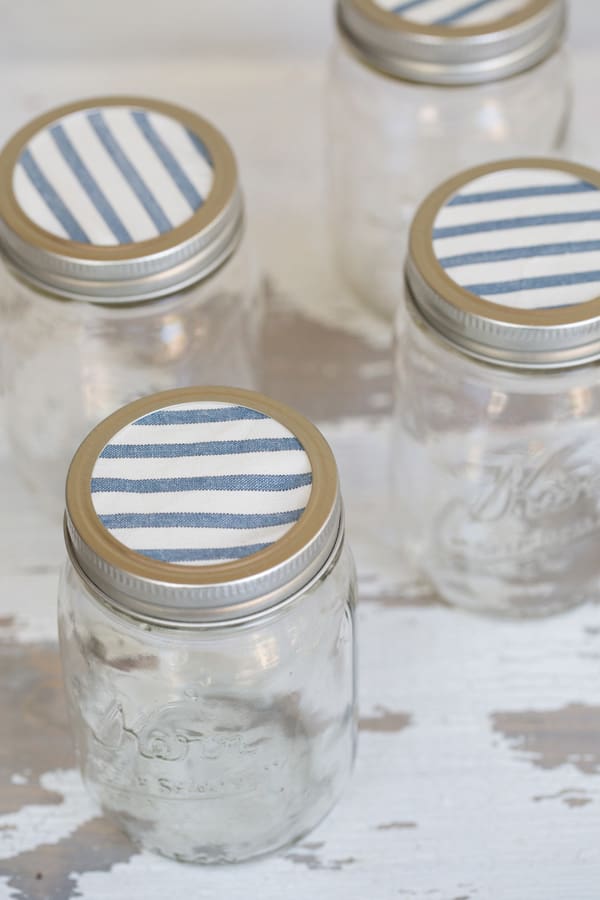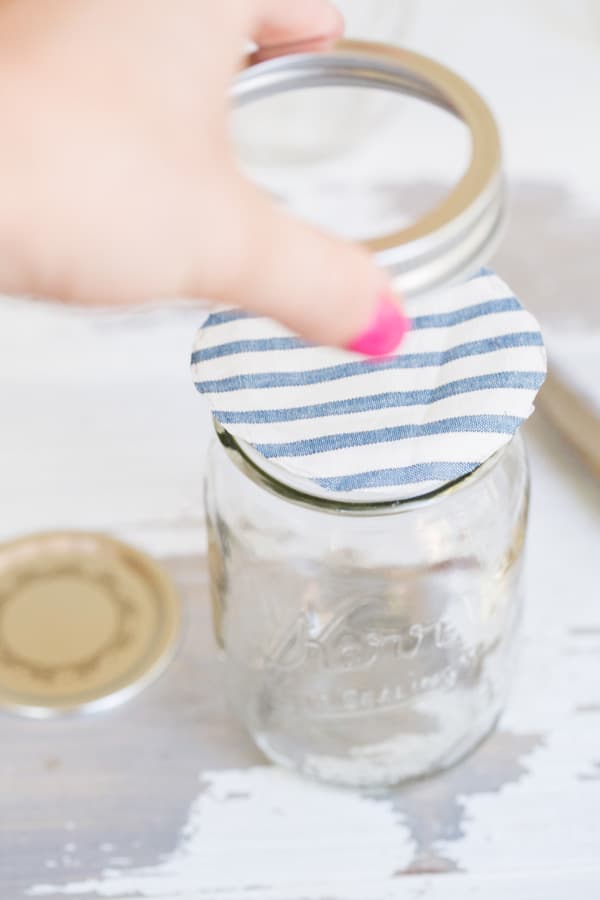 Here is a fun and easy party detail for all those summer parties you're planning! We drink from canning jars on a daily basis and since they're pretty affordable to buy at the store they're great for parties and events too. By adding some fabric over the top, you can customize the jars to any theme! It's those charming details that make a party special!
Directions
Buy some canning jars — either Mason, Ball or Kerr. I bought mine here.
Choose some fun fabric.
Guesstimate and draw a larger circle around the inner part of the lid. Make the circle about 1/2 inch larger so that lid can hold the fabric when you twist it on.
Cut out the circles, then place them on the top of the jar.
Twist on the lid to seal.
Then poke a small hole in the top for a straw.
Make sure you fill the jars before you seal them closed.
You can set them in a bucket of ice to keep the beverage cold.