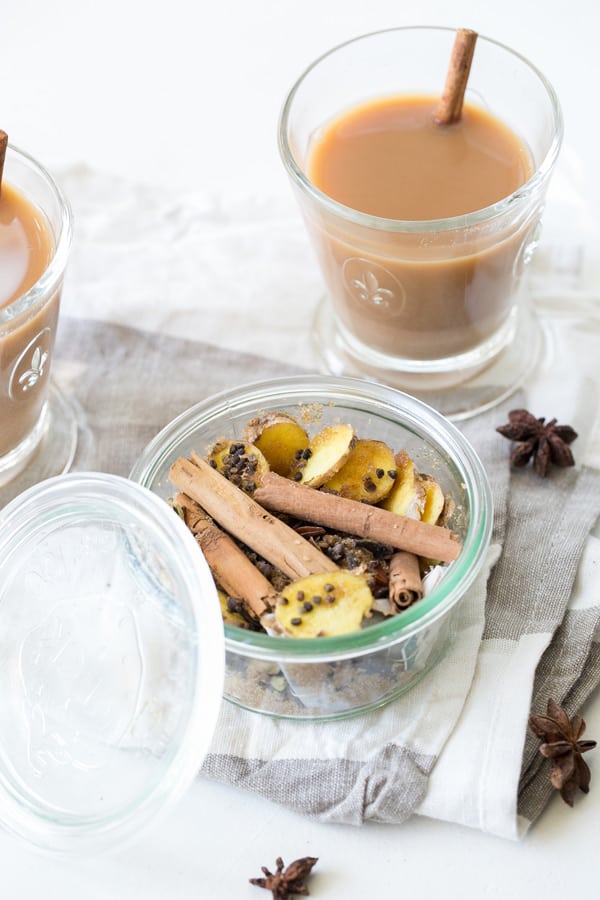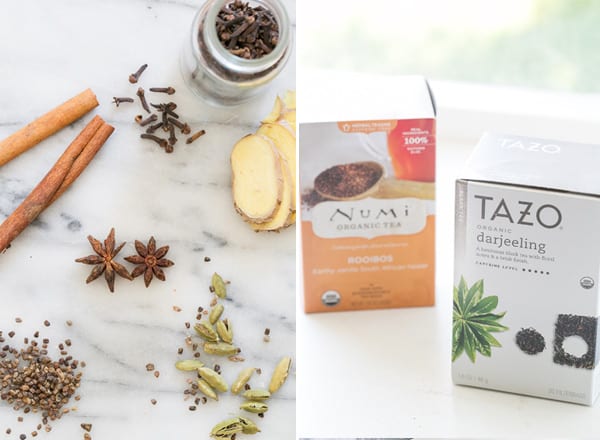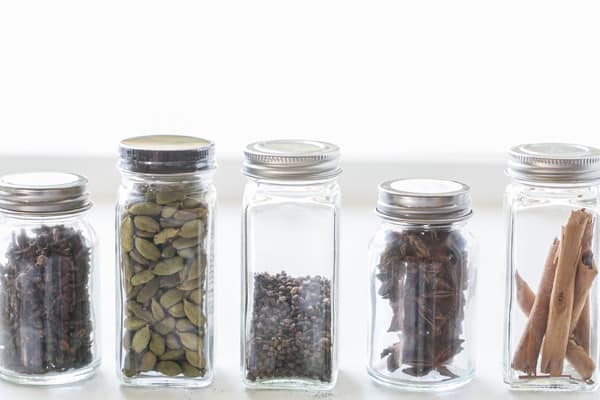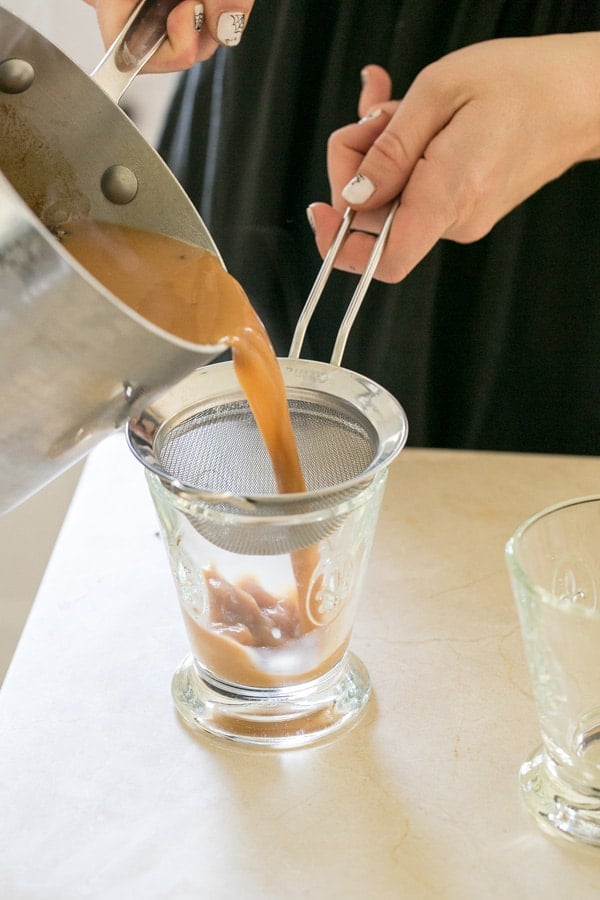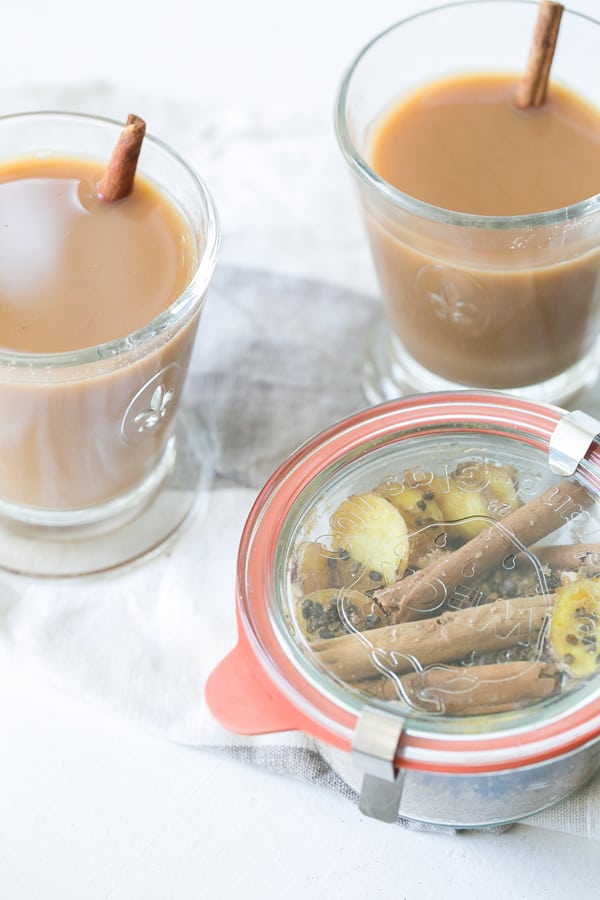 This time of year, I love cozying up on the couch with a good cup of chai tea. The blend of warming spices and fresh ginger make it perfect for the cold weather. Iced chai during the day is very refreshing and easy to grab on-the-go. I have to admit I've never made my own chai because you need to have all of the different spices on hand so I usually use a store bought blend. But Cate, the lovely lady who kindly helps me out, had an idea to make some incredible homemade chai tea kits to give away as gifts this year. It's simply all of the delicious ingredients and spices you need in a small Weck jar to make a wonderful chai tea. The only ingredients that need to be added are the milk (almond milk tastes the best!) and water. Since there is fresh ginger, it should be used within a few days.
Chai Tea (Recipe adapted from Art & Lemon. It makes one jar and serves 4)
2 cups water
2 1/4 cups organic almond milk (cow or soy)
1/4 cup organic dark brown sugar
2 cinnamon sticks (brake them in half to fit into the jar)
16 cardamom pods crushed (place in a small bag and crush them with a rolling pin)
1 star anise clove
1 teaspoon whole cloves
2-inch piece fresh ginger (sliced thin)
1/2 teaspoon whole black peppercorns
4 tea bags black (we used darjeeling tea bags)
4 tea bags Pg tips (type of tea)
Directions
Combine the spices, water, milk and brown sugar (everything except the tea) in a medium pot and bring to a boil.
Remove from heat, cover and let it sit for 30 minutes. Return to a simmer. Remove from heat and stir in the black or green tea leaves. Cover and let stand for 8 minutes. Then remove the tea bags.
Place a sieve over a pitcher or jar. Pour hot tea into the sieve to strain. Serve tea hot or let cool and serve iced. You can leave it in the fridge too.
Good alternative for those cutting back on caffeine should substitute Rooibus for black tea in recipe (makes it kid friendly too!)