"© The J.M. Smucker Company. © 2017. DD IP Holder LLC (as to Dunkin' Donuts and all other trademarks, logos and trade dress of DD IP Holder LLC) used under license."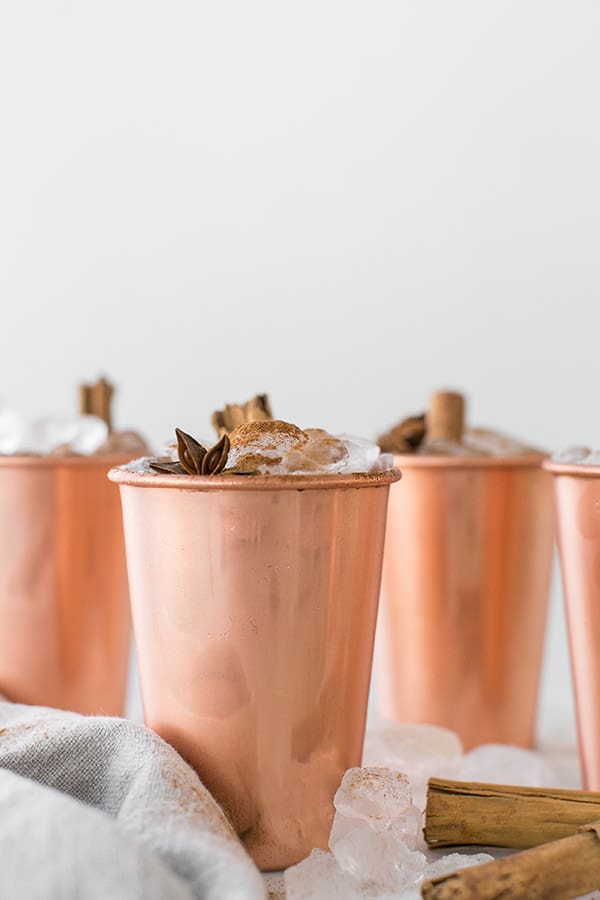 Some of you might be familiar with what is considered a dirty Chai tea. It's a Chai tea mixed with coffee and a little creamer. It sounds interesting, right? It's actually really refreshing and the Chai spices are so good blended with the coffee. We gave the Dirty Chai our own twist and made Chai Tea Cold Brew which is smooth and just perfectly sweetened. As you all know by now, Dunkin' Donuts new Cold Brew is a staple in our house. It's incredibly easy to use and you can brew it in the refrigerator overnight! So try out this Chai Tea Cold brew if you want something refreshingly unique and delicious.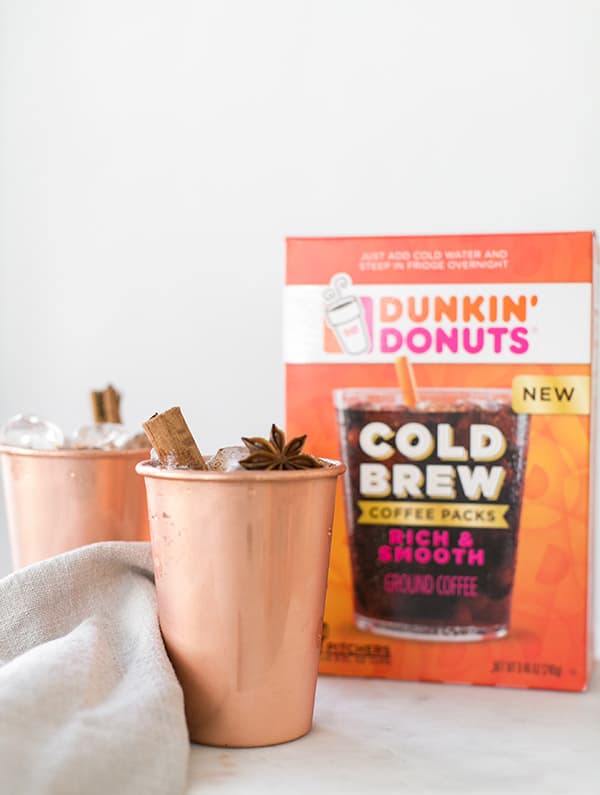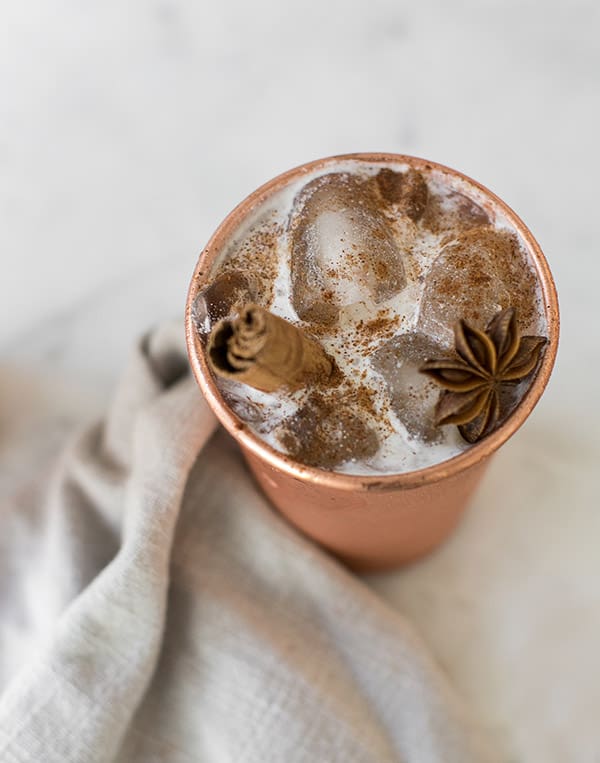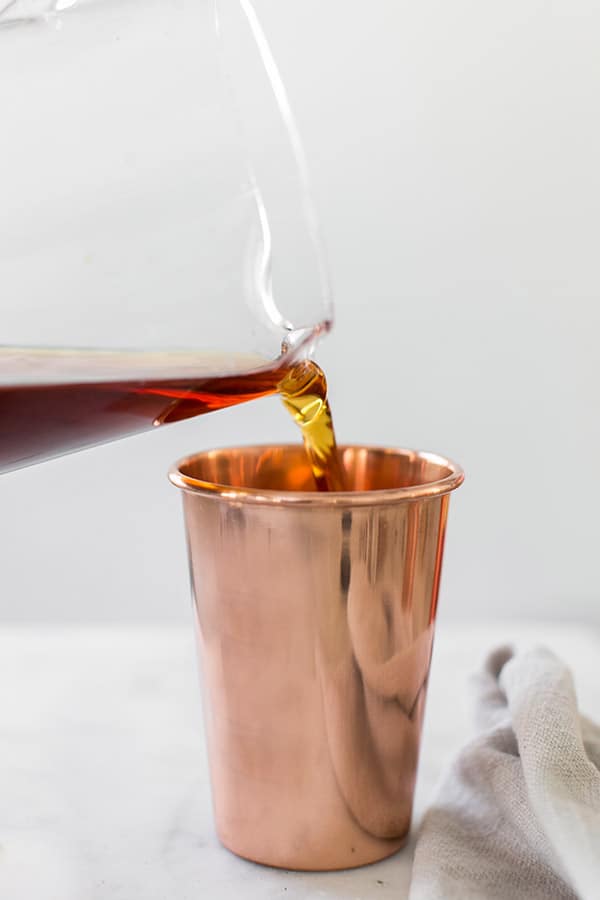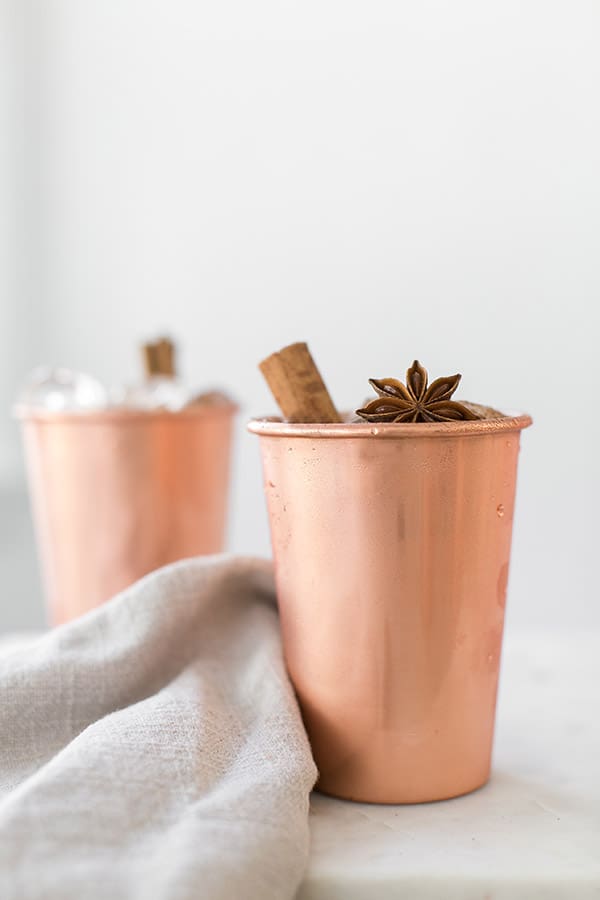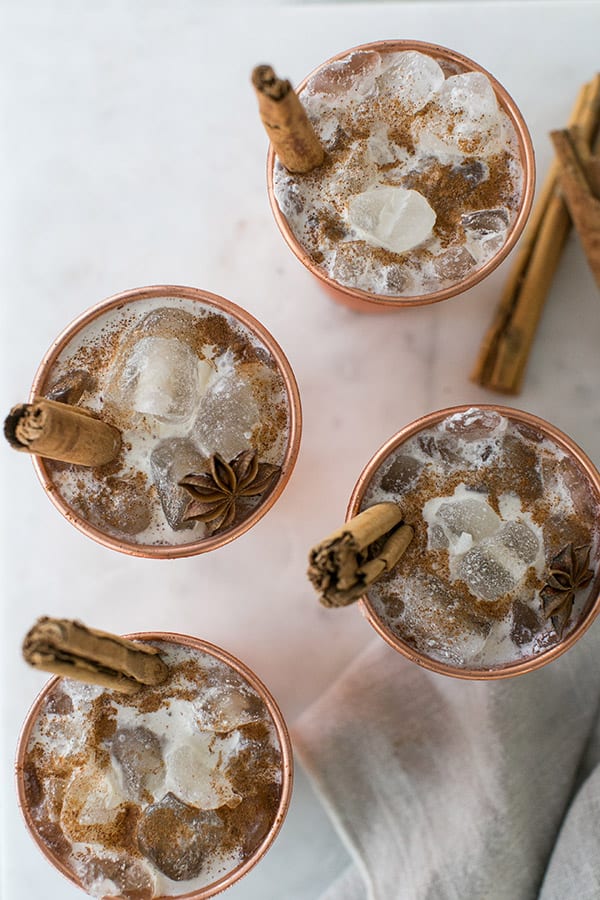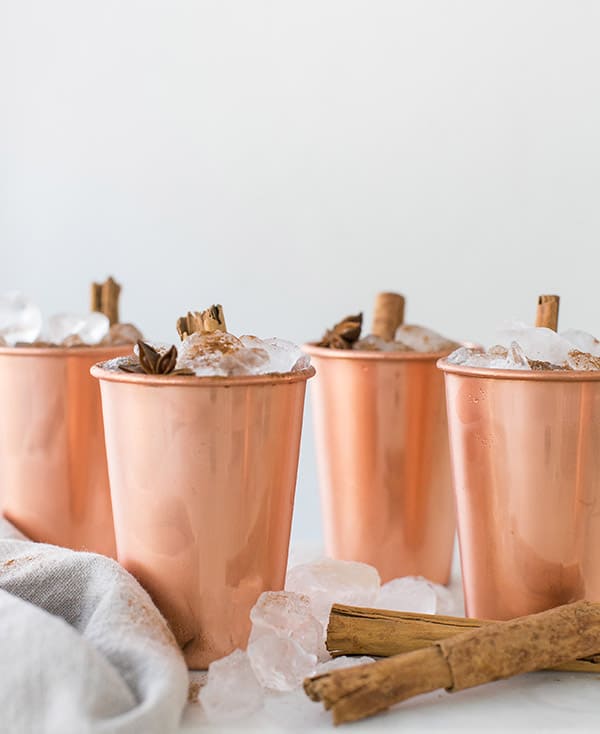 This post is sponsored by Dunkin' Donuts and Walmart. See our coffee series here!
Ingredients
1

cup

pre-made chai tea

1/2

cup

Dunkin' Donuts Cold Brew Coffee

,

Brew with cinnamon sticks for extra spice!

Dash Cream and Cinnamon
Instructions
Prepare Dunkin' Donuts Cold Brew. You can add spices like cinnamon and nutmeg to it while it steeps in the refrigerator for extra spice. Combine chai tea, cream and coffee in a glass with ice and stir. I also like to add it in a shaker and shake with ice for an extra frothy cold brew!