Ideas for hosting a charming Oscar party at home! Oscar party food, decorations and of course a printable ballot!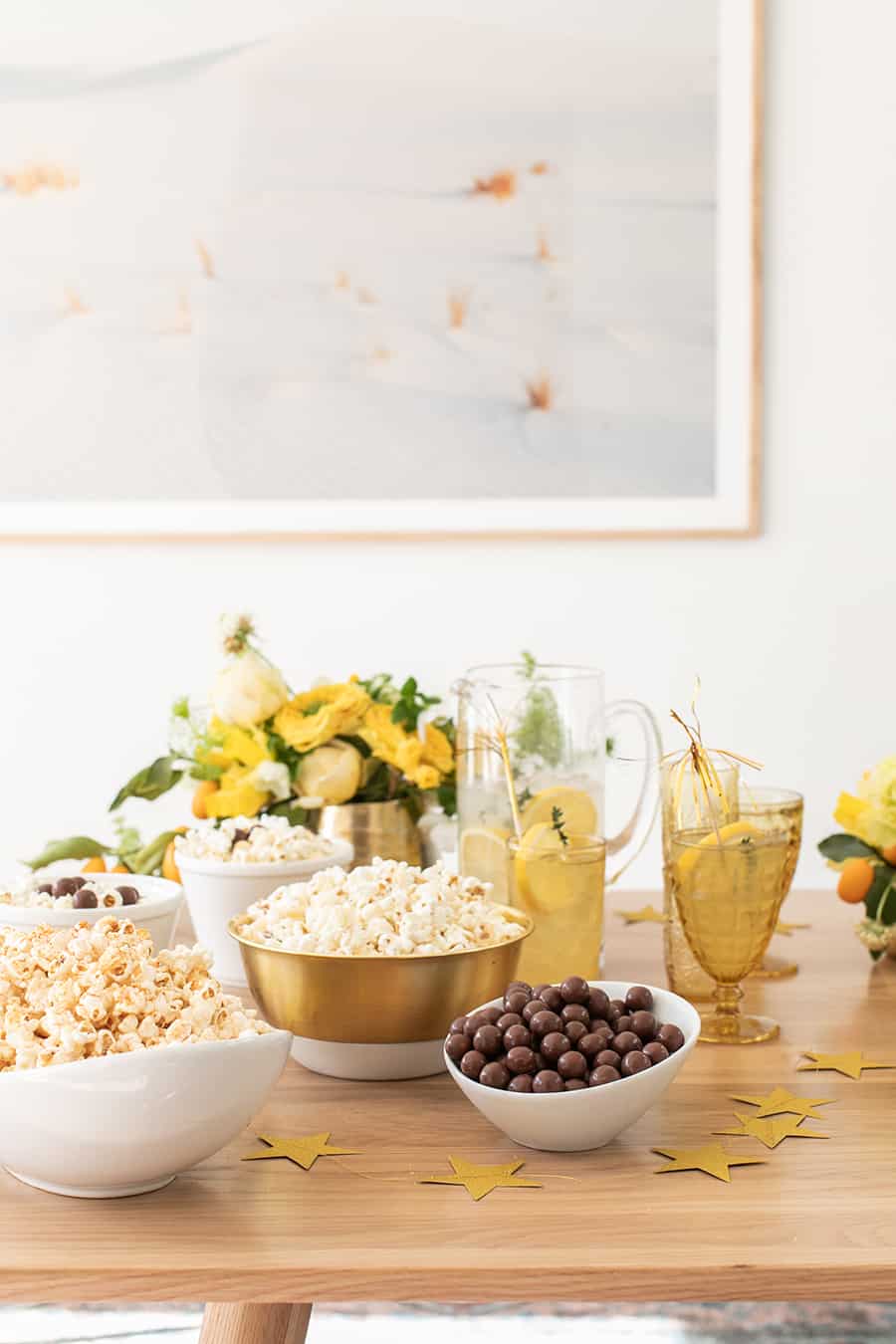 We host an annual event every year in celebration of the Oscars. While we're not in Beverly Hills, and Wolfgang Puck isn't cooking for us (unfortunately!), that doesn't mean we can't have our own Oscar viewing party!
We're rolling out the red carpet for our friends and throwing a classy Oscar party at home.
We're very excited to see who takes home best supporting actress and actor this year, but until then we're planning our Oscars gala with some charming party ideas for you to do at home.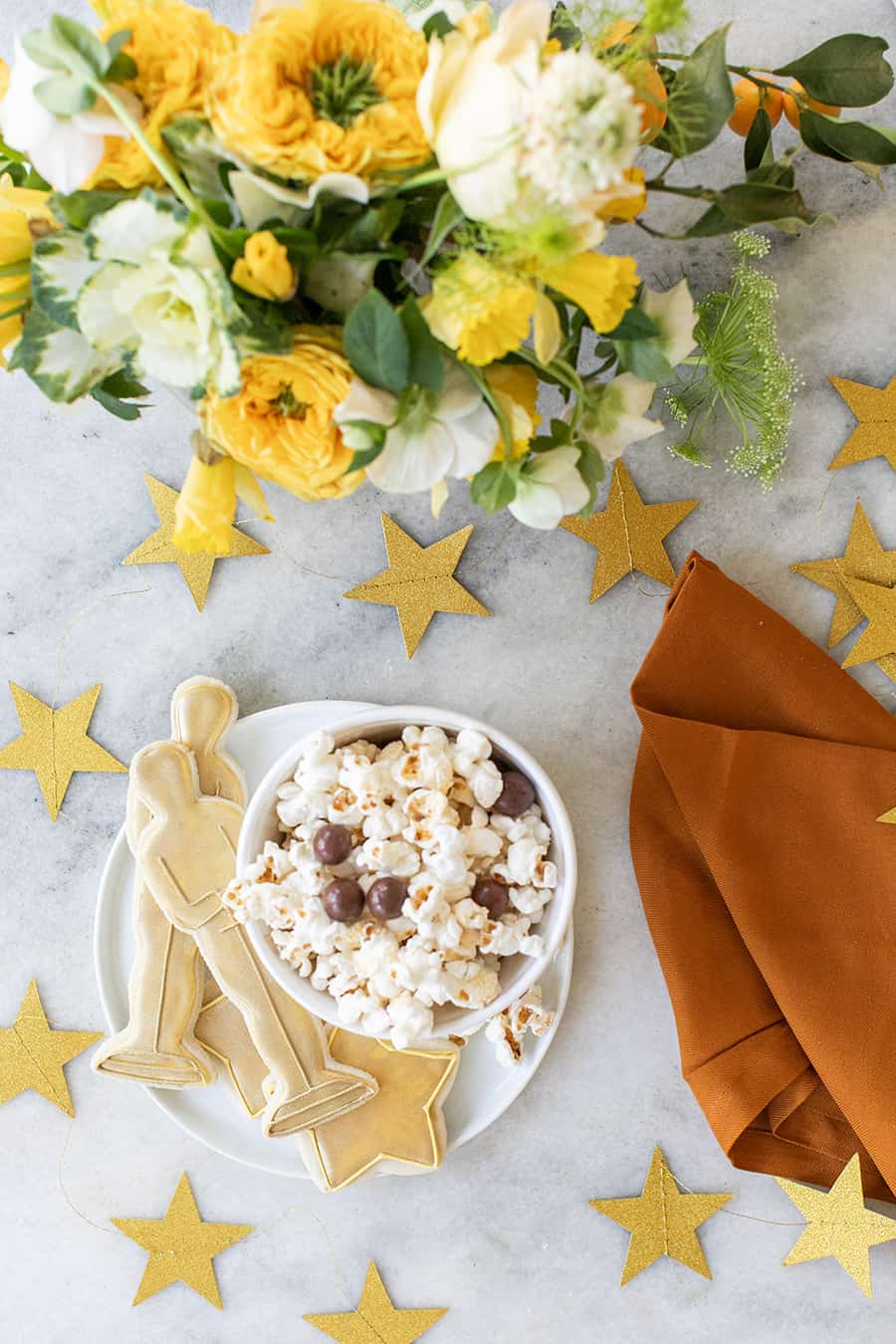 Oscar Party Food Ideas
Keep the menu simple, yet elegant. There is something about seafood that always feels classy.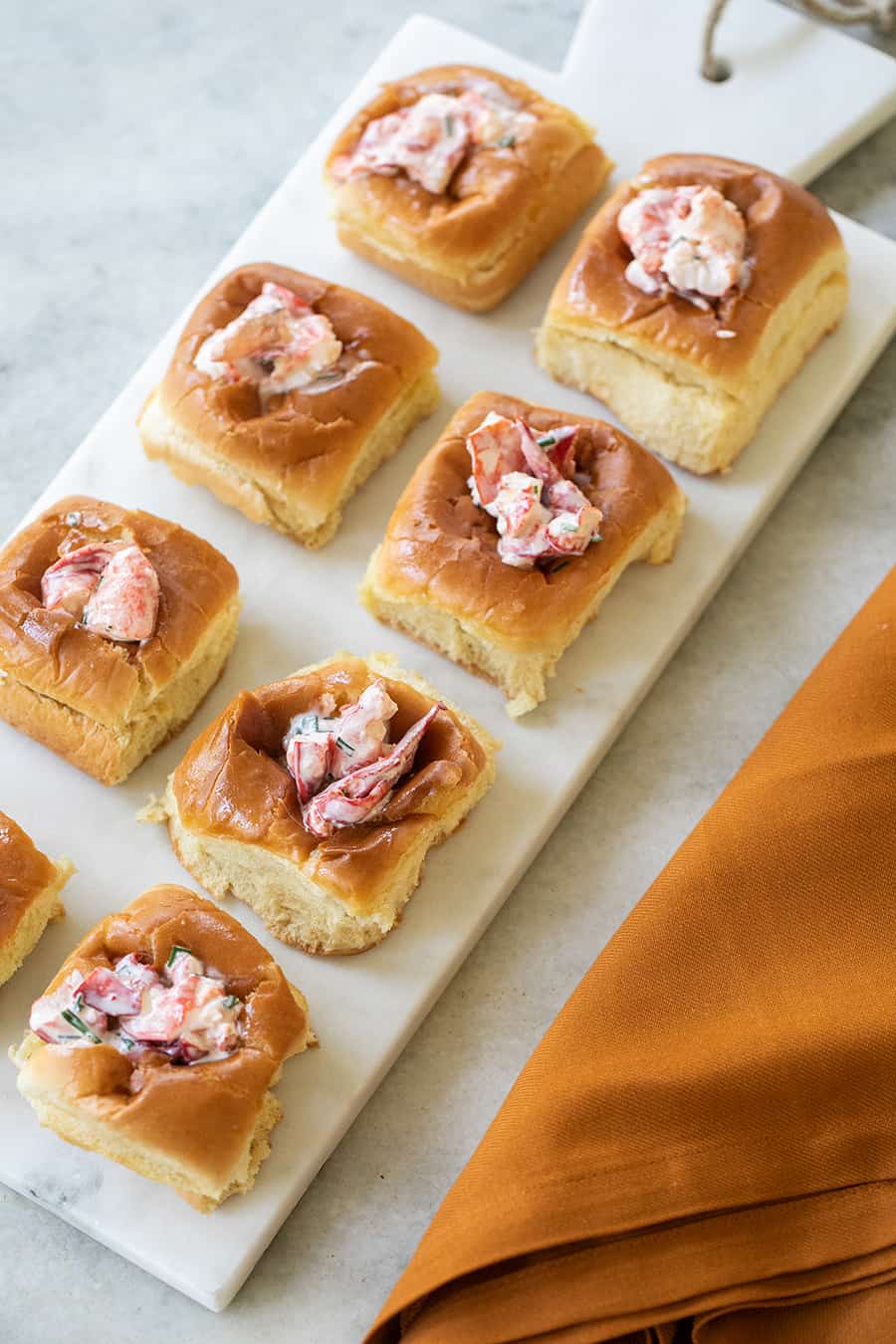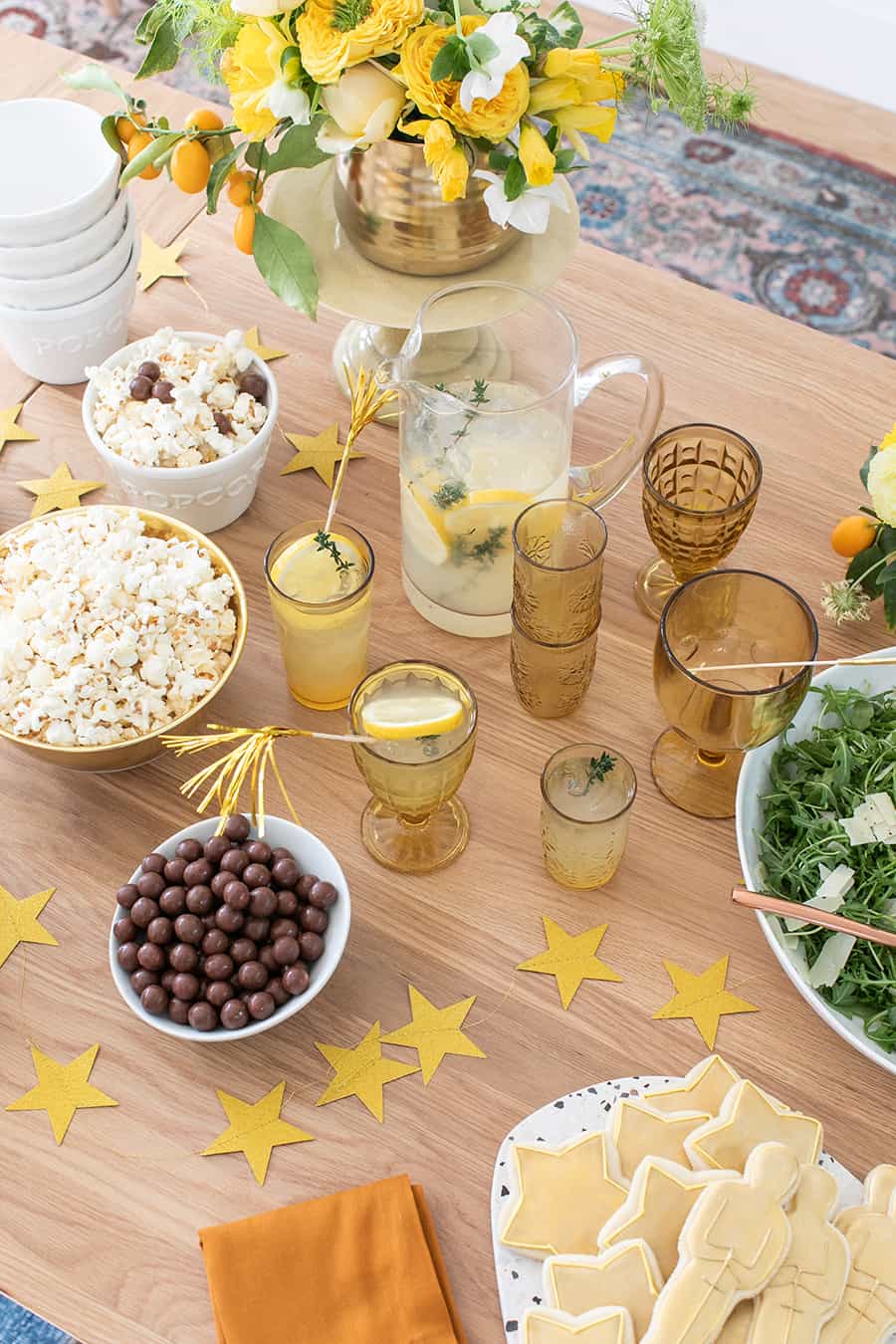 Popcorn Ideas
Of course, it's not an Oscar party without popcorn and Champagne! Add a tablespoon of Old Bay seasoning to buttered popcorn to compliment the seafood you're serving.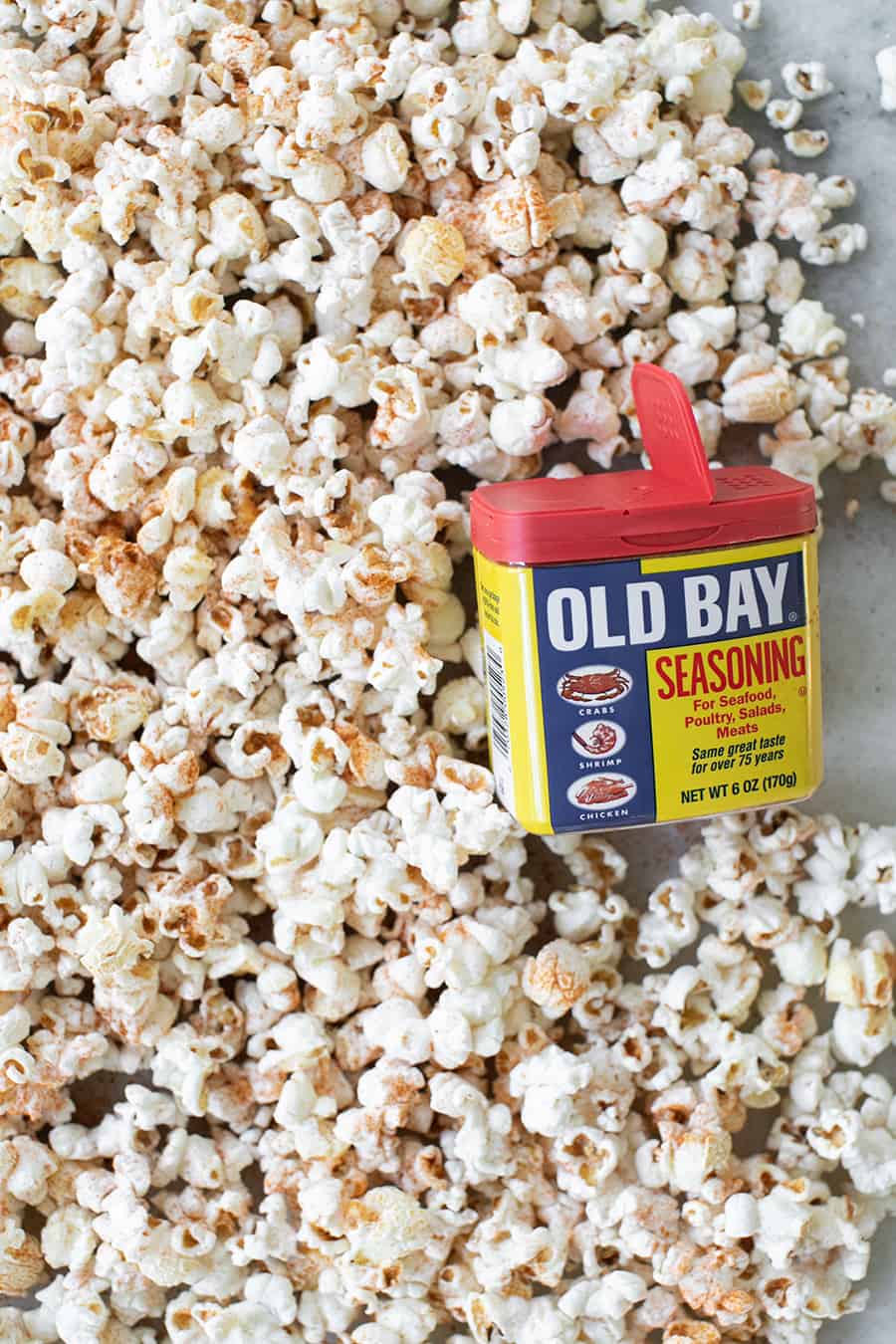 The Old Bay seasoning adds a kick to the popcorn and goes well with seafood!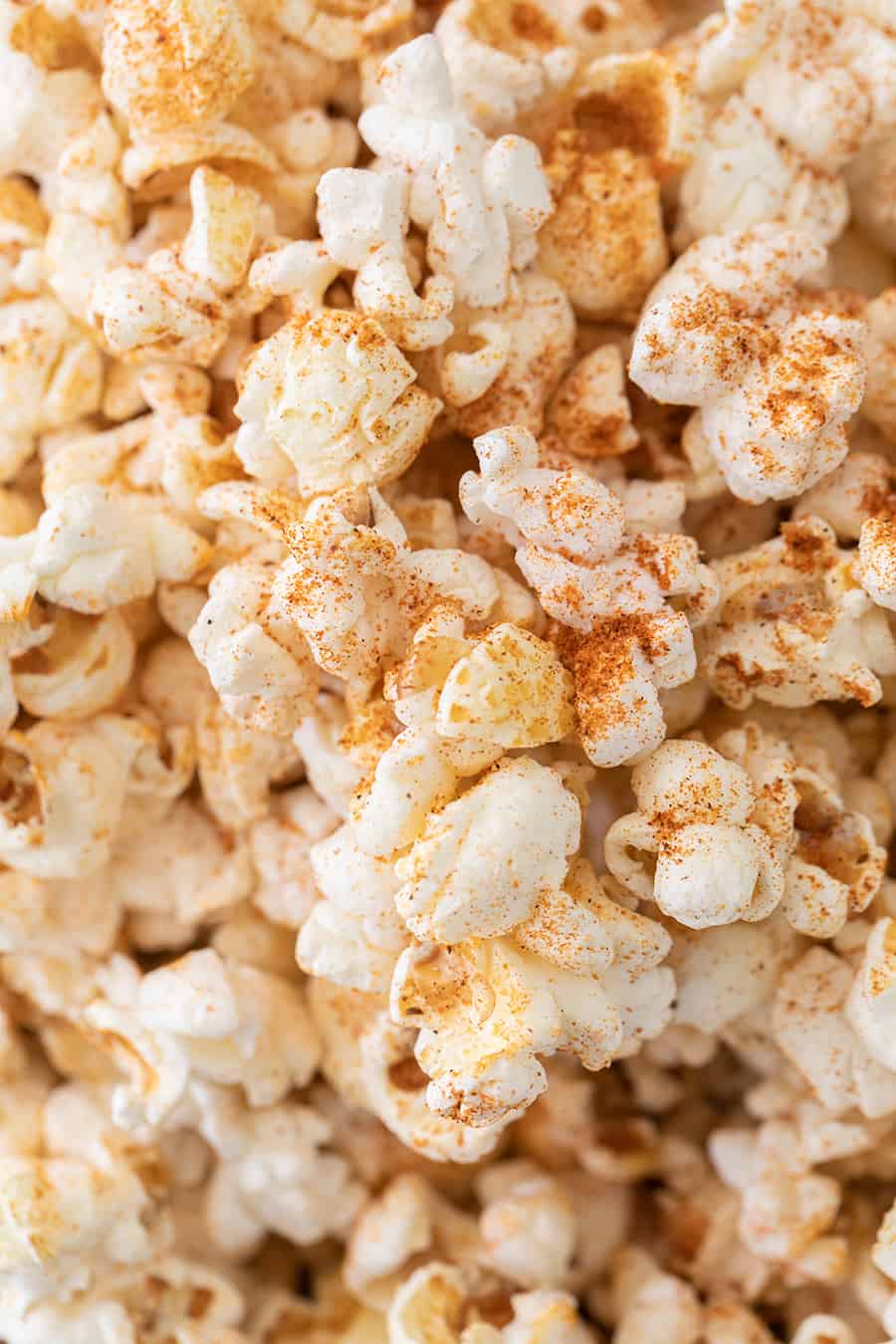 Add rosemary or white cheddar to your popcorn once it's popped, and both are so good!
I also like placing gold star sprinkles in bowls for guests to add to their popcorn as well as Milkduds and Whoppers because those bring back nostalgic movie theater memories!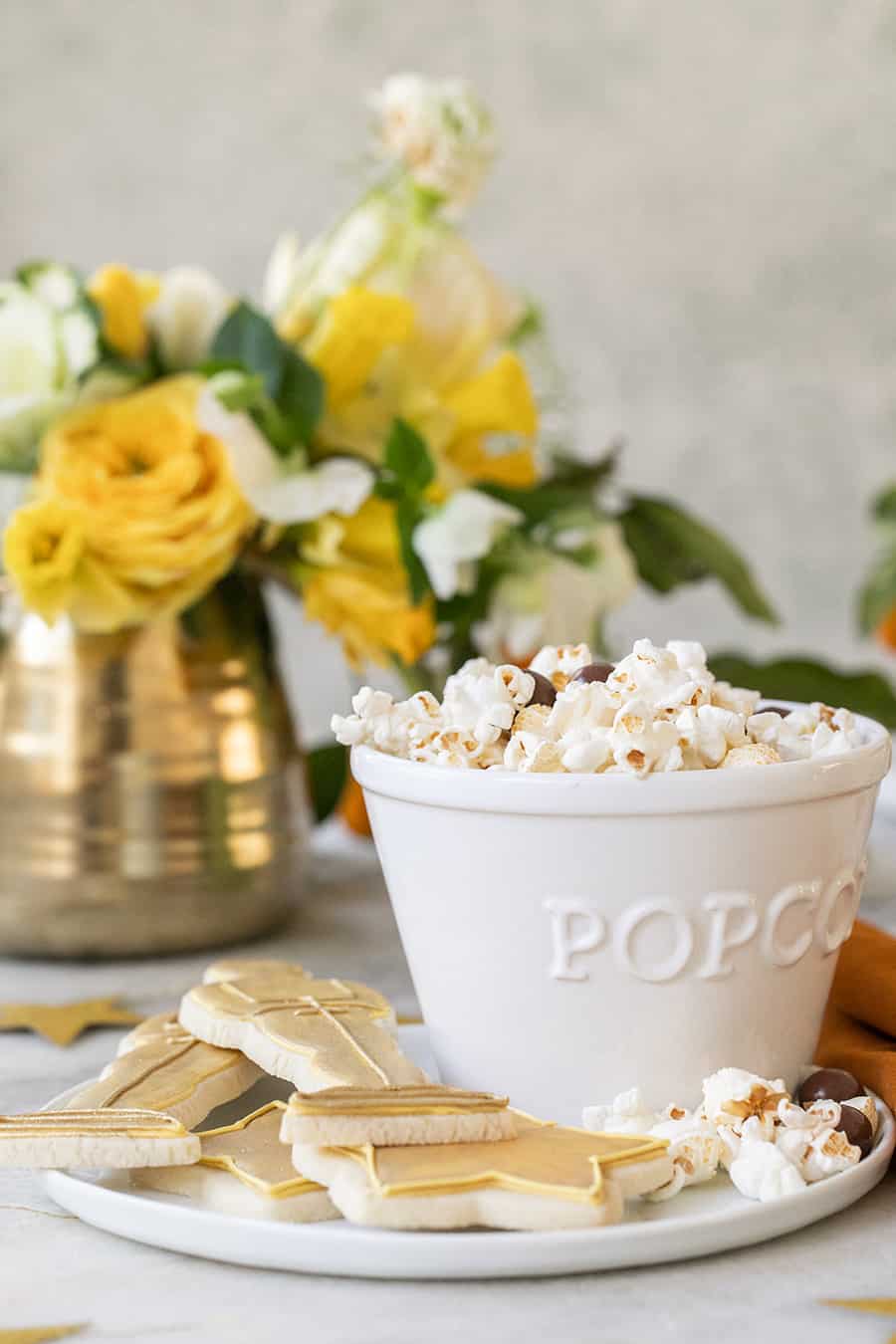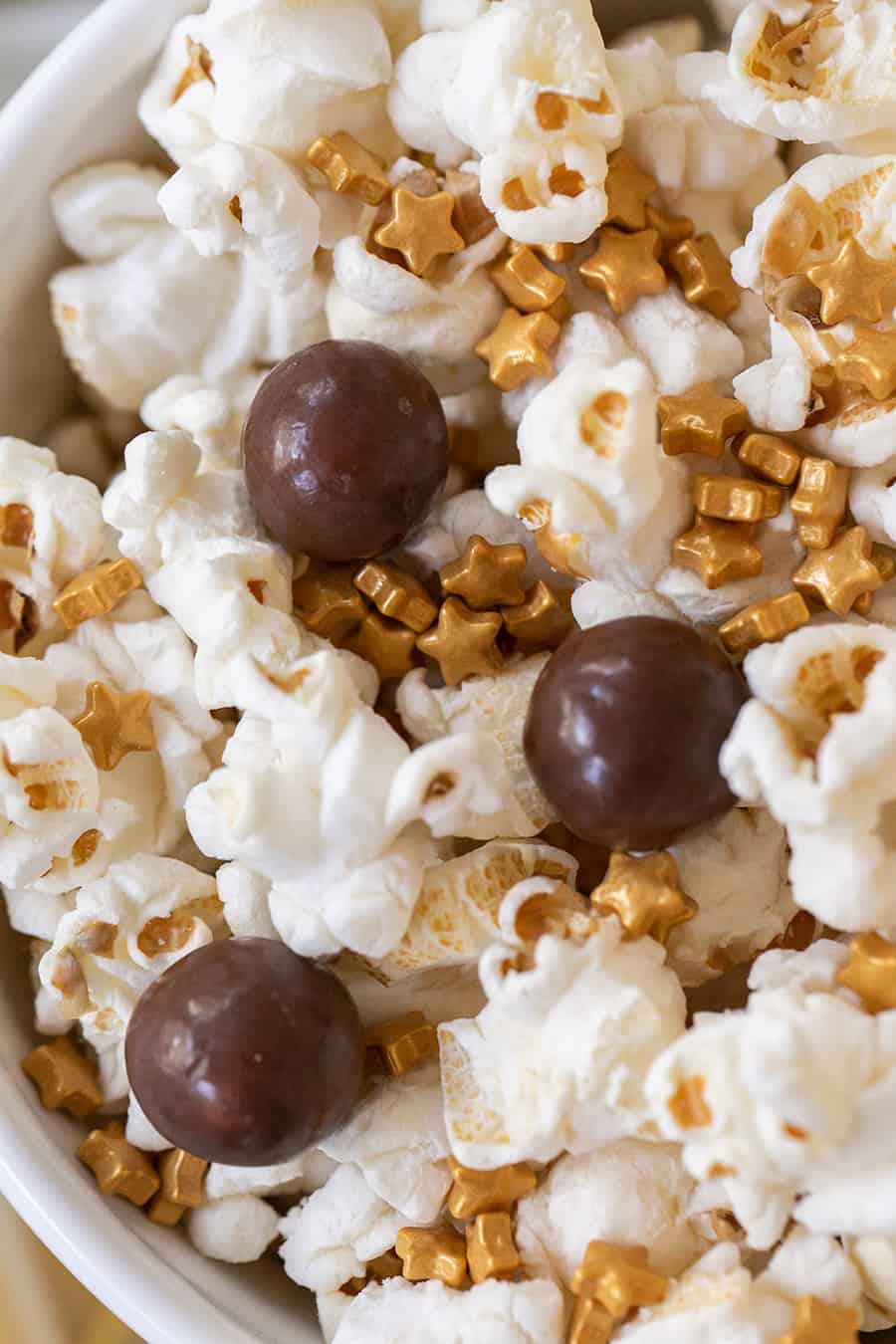 Oscar Party Cocktails
As for the sparkly, the official bubbly sponsor of the Oscars is Piper-Heidsieck. You can pick up a bottle at your local grocery or wine shop to serve at your party. Let your guests know that they're drinking the official Champagne of the Oscars! It's a charming detail that people will appreciate.
Since I always like to serve a cocktail, try our thyme tequila lemonade. It's easy to make and so refreshing. It also goes well with a seafood menu and Champagne. You can get the recipe here.
For dessert, we served Oscar-worthy sugar cookies in the shape of stars and the Oscars statuette.
Oscar Party Cake
Make a chocolate tuxedo cake, which is our chocolate devil's food cake layered with buttercream. One of my favorite cakes ever! It always turns out so good!
Oscar Party Decorations
The decor is always the fun part! We went with a golden, yellow color scheme and placed beautiful flowers around the house. Order these gold stars to hang from the ceiling or over a window. I also like these 1.5″ gold glitter stars to add to the table.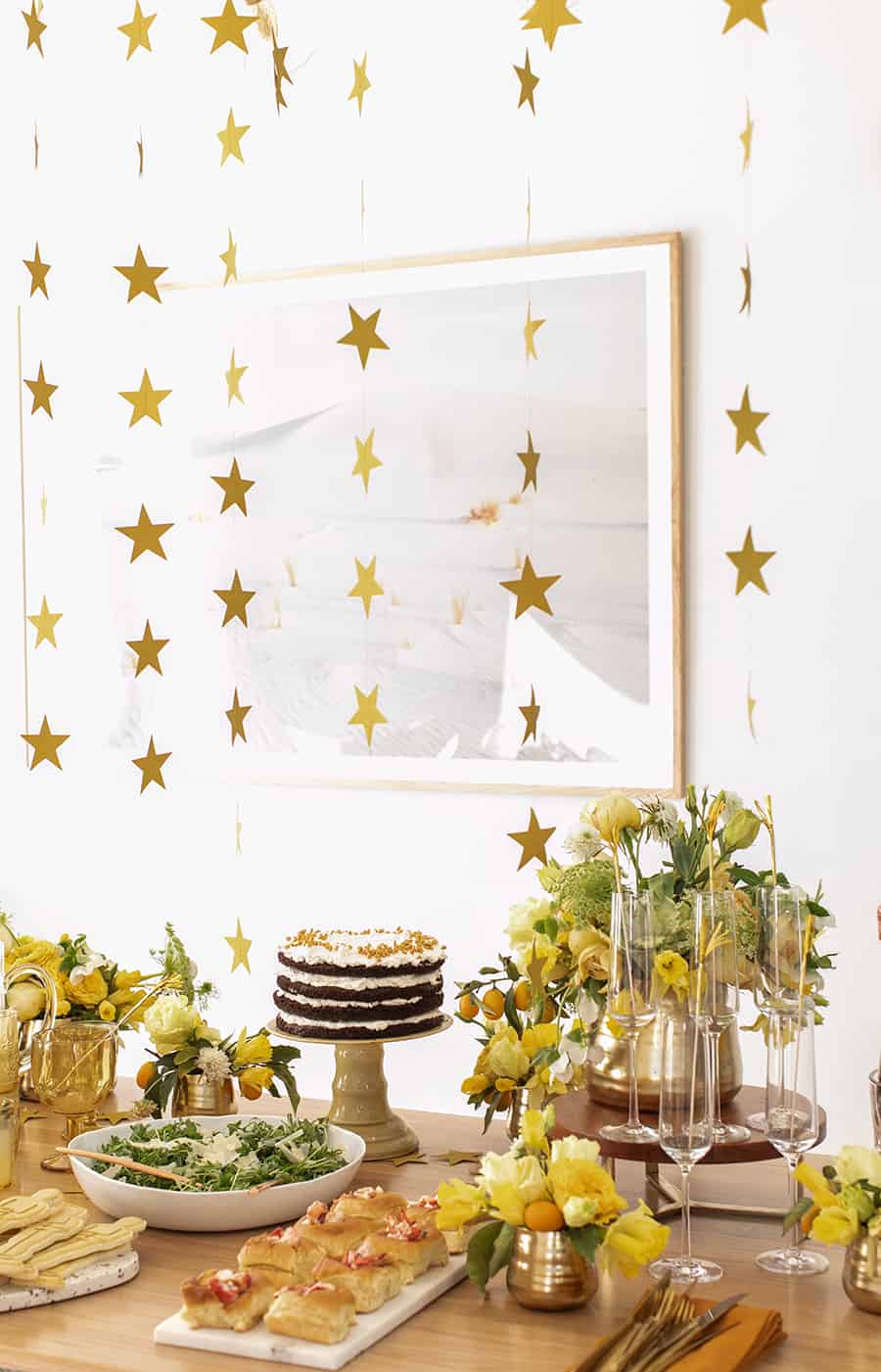 One of my favorite parts about hosting an Oscar party is filling out the ballot pre Oscars. Download and print our 2020 Oscar Ballot here! for guests to fill out before the show.
Whoever has the most correct answers can win a prize, maybe a bottle of champagne or wine to take home, or a small gift card to a local shop.
Swag Bag Ideas for Oscar Party
Make your own Oscar Party Swag Bags for your guests to take home! Fill it with fun and silly items like giant ring pops and a bottle of Champagne! Here are more fun ideas for a swag bag!
Let us know if you use any of these ideas! We would love to see what you create for you Oscar party at home!