Looking to decorate your home for Halloween on a budget? Sharing 6 inexpensive​ Halloween decorating ideas and items that will turn your home into a spooky haunted house without breaking the bank!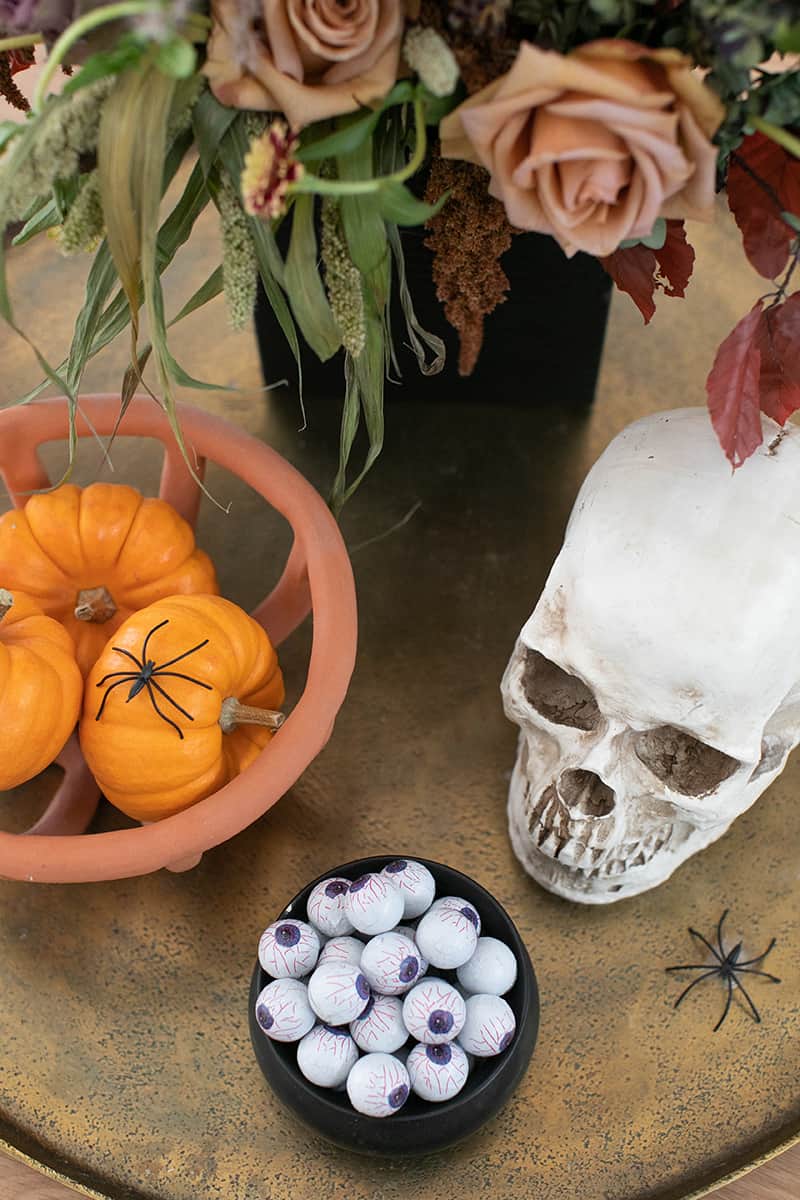 Decorating for Halloween doesn't have to cost a lot of money or take a lot of time. Year after year I bring out the same inexpensive items. A few items I use for several years and pack them away in my Halloween box. Other items, like pumpkins, I purchase and use throughout October and November.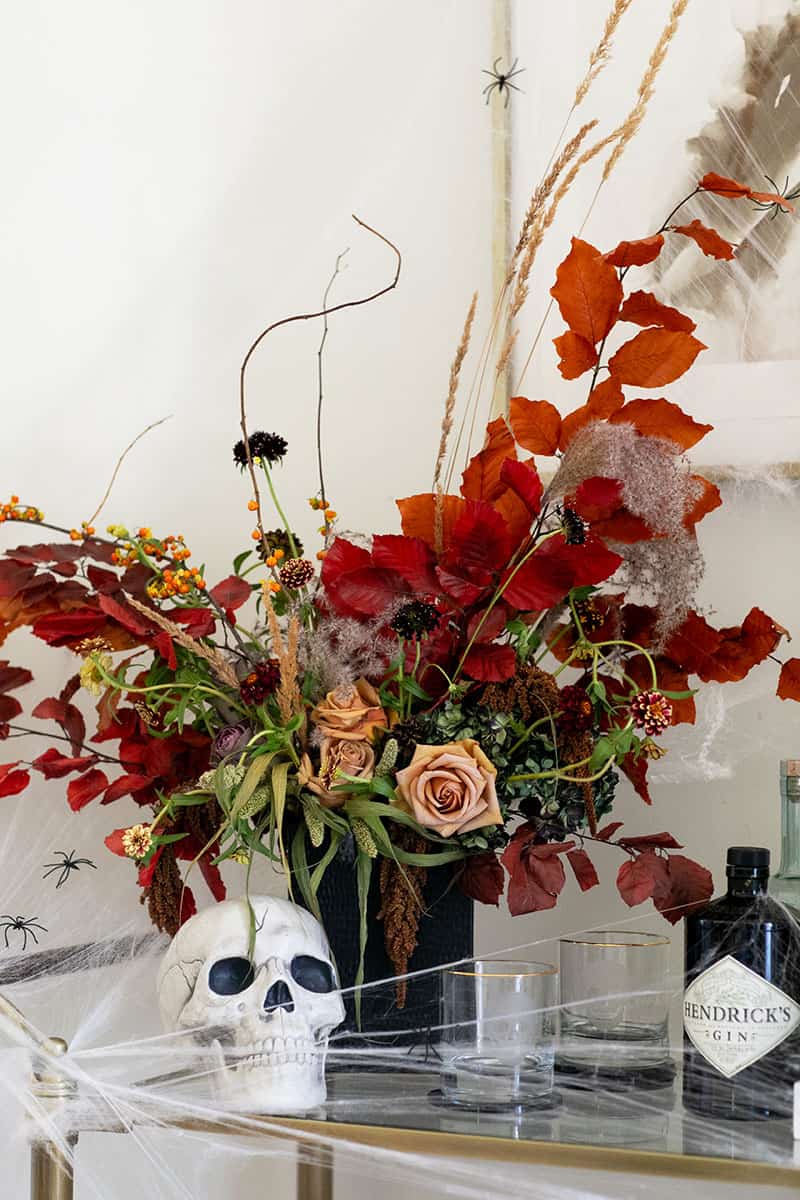 I also don't want to spend too much time decorating for Halloween. Easy and quick ideas are the goal for October.
Inexpensive Halloween Decorating Ideas
Here are my 6 must have items to decorate your home for Halloween. These are cheap and easy Halloween decor ideas that are also perfect for apartments and dorm rooms!
Skulls
Skulls are inexpensive and you can pick them up at craft stores for less than $10! You can use them for many years. I've had the same four for years. They hold up very well in my Halloween box. Some of them are plastic and some are ceramic.
They are very affordable and can be purchased at craft stores (use your coupons!), Halloween stores, Dollar Stores or home decor shops. They are
Place them on bars, shelves, consoles, books… etc. Skulls are instant inexpensive Halloween decor!
Bats
Bats are one of my favorite ways to add a little spook to our home, in a charming way! The bats we use are felt bats from Grandin Road. The quality is so good and they can be used over and over. They have wire in the wings to form them.
Just add a sticky dot on the back of the bat and place several in one area to make a big impact.
Construction Paper
Use construction paper to cut which hats, masks and more to decorate with. I cut out a witch hat and stuck in on our horse photos. You can also do this with paintings too. It adds a little spooky charm to your home.
Spider Webs
Spider webs are the most inexpensive items to decorate for Halloween. Pick up a bag at the Dollar store or order on Amazon. Create webs around televisions, shelves, picture frames, doorways, plants, and mantels. It's the easiest and cheapest way to add Halloween into your home!
Pumpkins
Pumpkins are one of the items I buy every year. You can purchase faux pumpkins which will save money, but I personally like using real ones. There are several versions of pumpkins you can buy to deocorate with!
Mini pumpkins fill vases, decorate shelves and tables.
Larger pumpkins are perfect for mantles, entry ways or stacking in areas that need height.
Felt pumpkins are great as decor accents.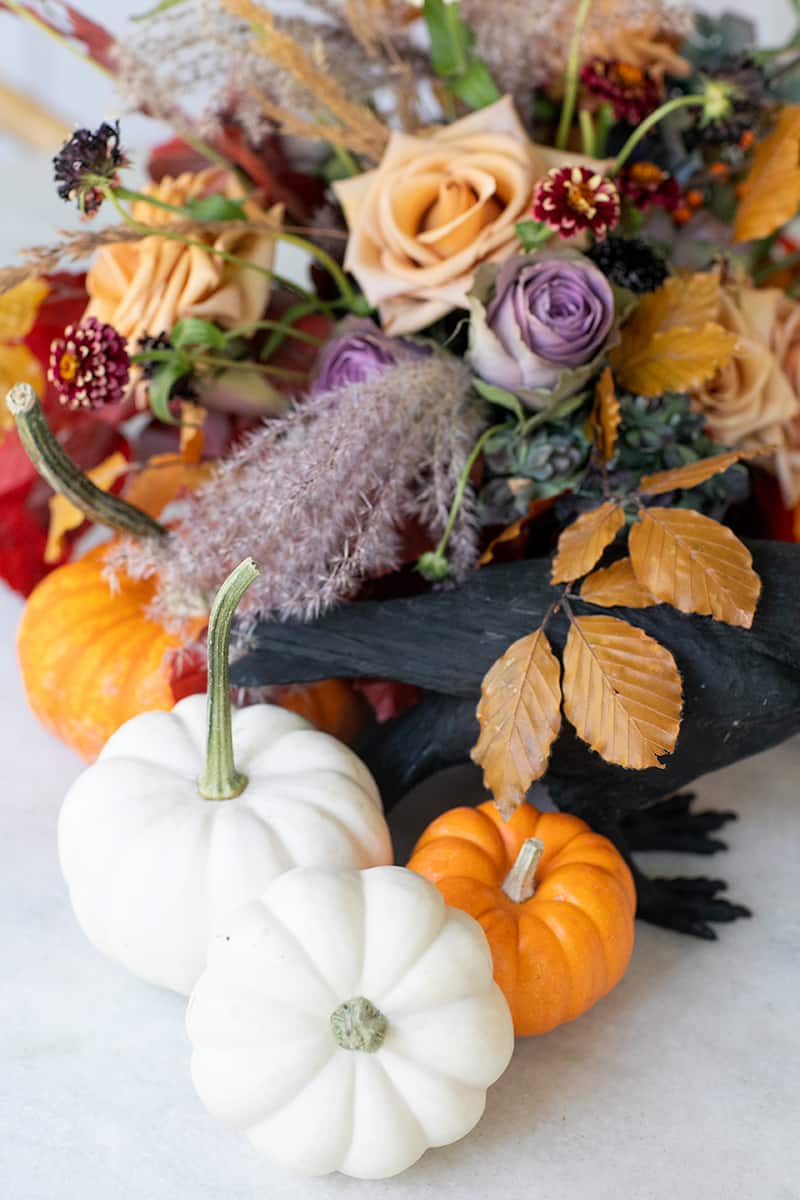 Flowers
Floral arrangements add instant decor! You can make them with faux flowers or take a fall hike and gather sticks, branches, gree, s and local flowers to pick from to create your own arrangement for Halloween.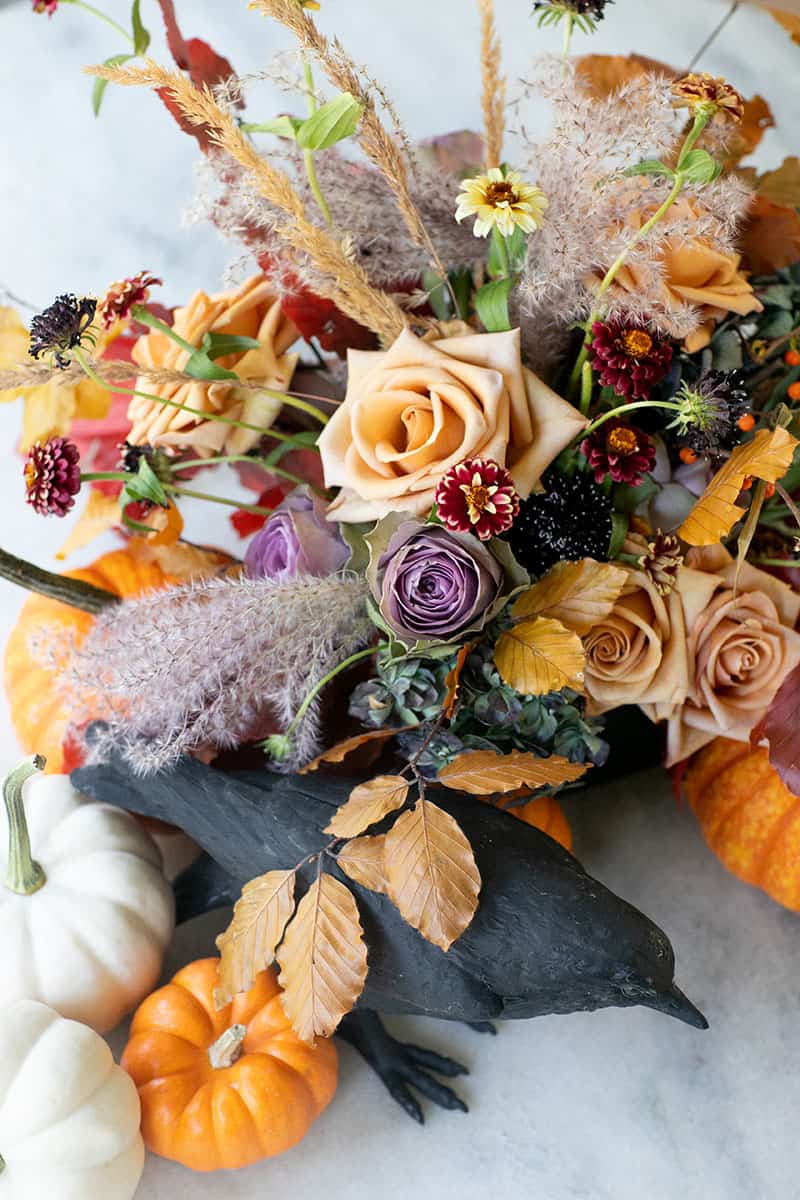 The best thing about a Halloween arrangement is it can be sparse, dried and organic as it adds to a haunted house feel.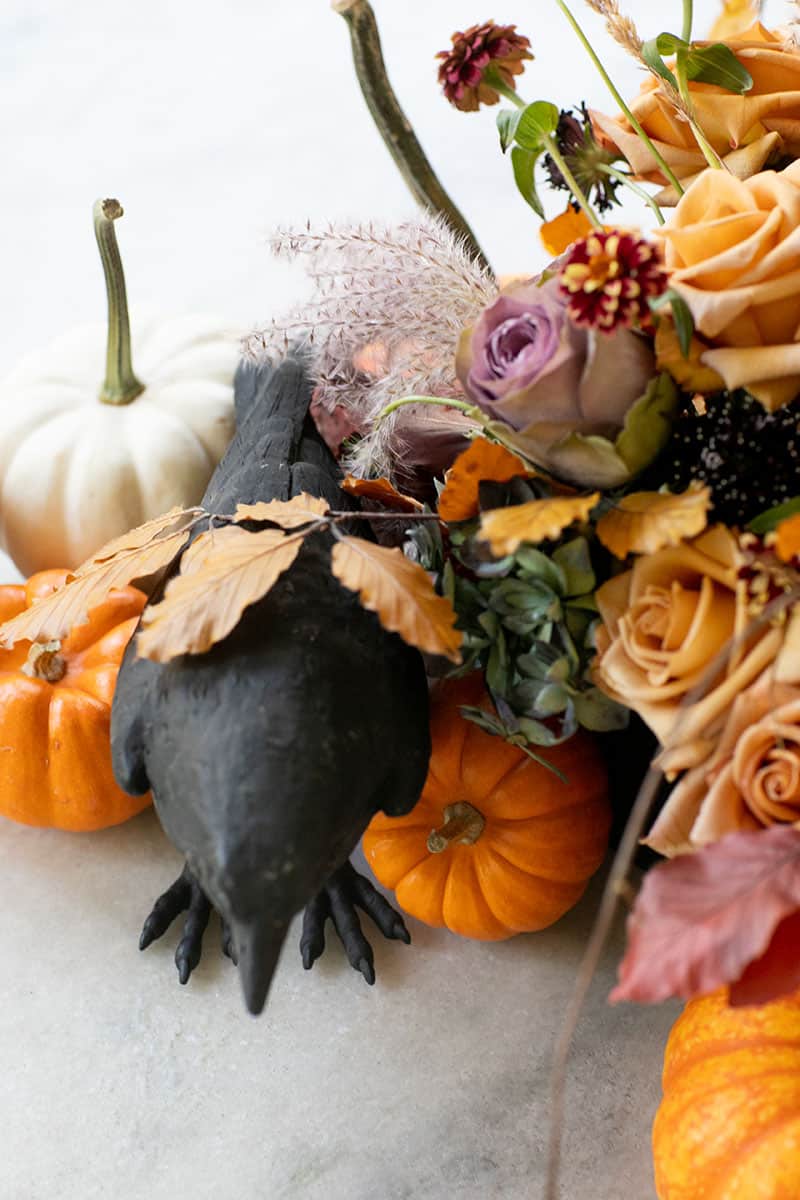 More Halloween Ideas You'll Love!
15 Super Amazing and Fun Halloween Party Ideas
Halloween Home Bar Ideas On A Budget
Elegant Halloween Dinner Party
Charming Vintage Halloween Party
Easy Skull Planter for Halloween
What are some of your favorite inexpensive​ Halloween decorating ideas? We would love to hear more ideas in the comments!