10 charming ways to decorate Christmas cookies! There is definitely an art to decorating sugar cookies and we're sharing 10 of our favorite ways. Let the baking begin!
Tips for Making Christmas Cookies
There's a large variety of unique Christmas cookies you can make during the holiday season. From shortbread cookies to sugar cookies to fun cookies like our Roly-Poly Santa Cookies! Here are some tips when making Christmas cookies!
When making sugar cookies, consistency of the frosting has to be just right so it's not too thick or too runny. I always use meringue powder to make it.
Have different sized frosting tips to frost cookies.
Stock up on fun holiday sprinkles and dyes to color cookies.
Choose 3 different types of cookies to make.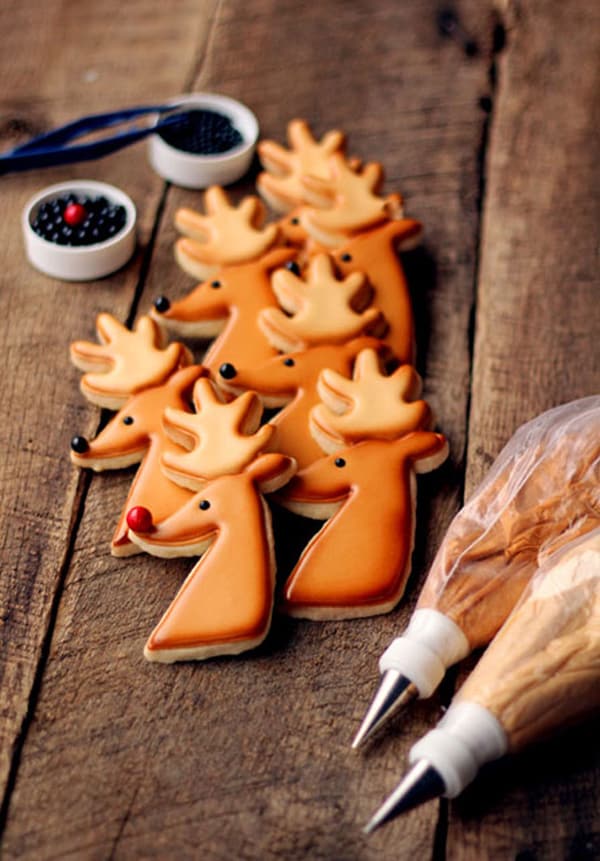 I adore these Reindeer Sugar Cookies with a tiny red nose! They have a whimsical look to them and they're so charming.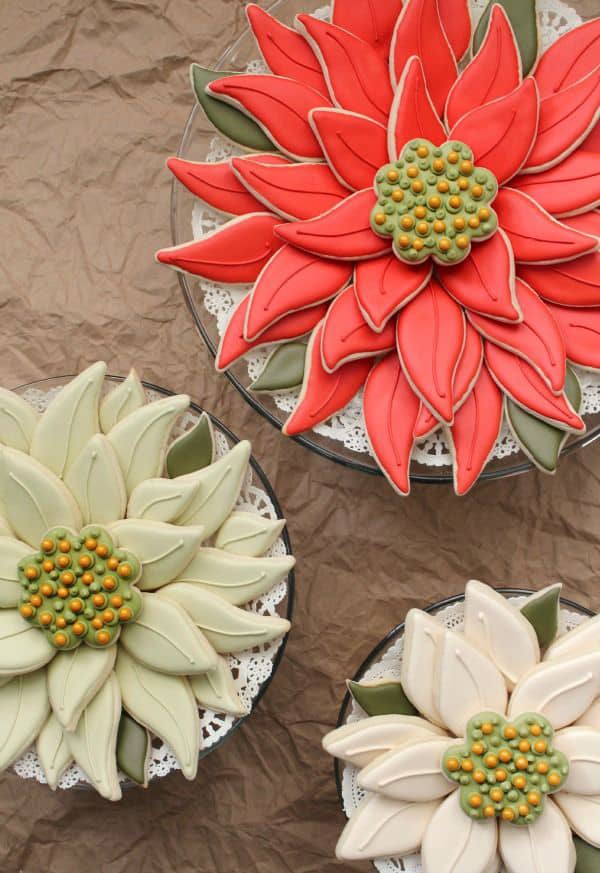 What a presentation these Poinsettia cookies make! Imagine an entire cookie table with these? They're a holiday cookie but without a character.
These are our Charming Snowflakes cookies. We use a royal icing that always works. These were fun to make too.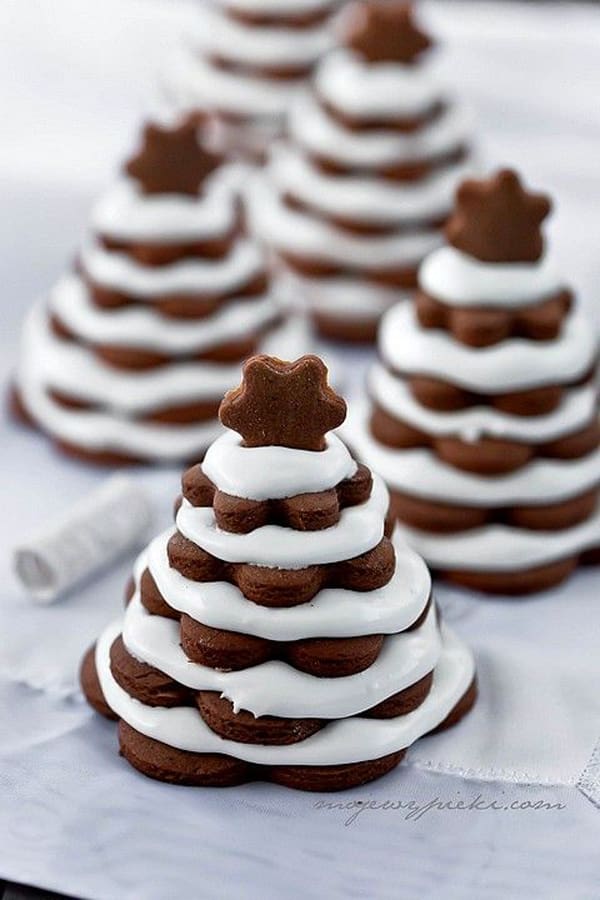 I couldn't get over how fun these are! A stacked cookie also makes a stunning centerpiece. Check out a tutorial for these on Martha Stewart Gingerbread Snowing Trees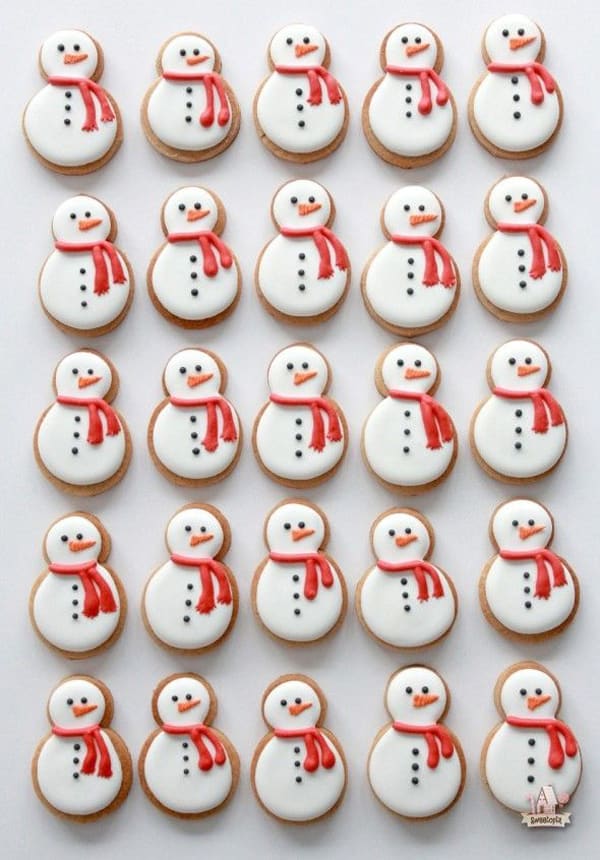 These scream CHARM! Adore these little Peanut-butter Snowman Cutout Cookies. I might eat them all!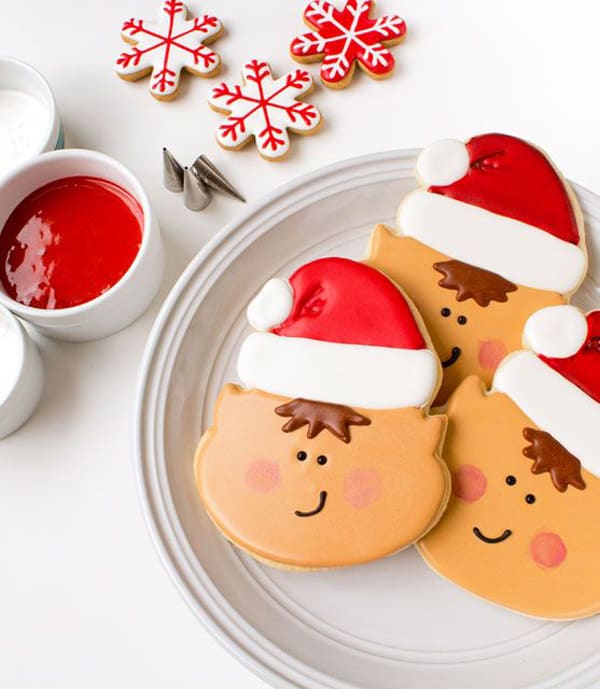 These Funny Little Elf Cookies are too cute for a kids holiday party. I love their little red cheeks.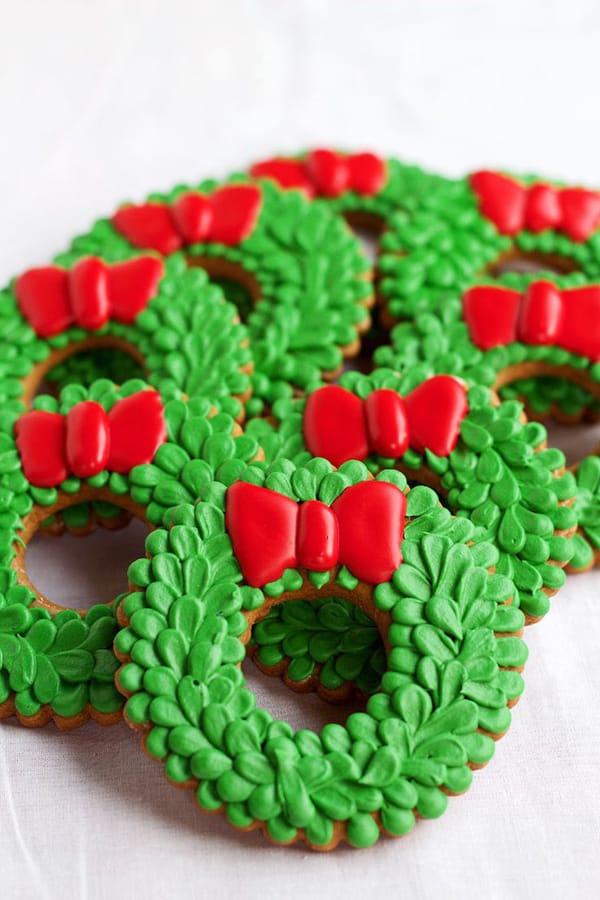 Always love a Classic Green and Red Wreath cookie. These are beautiful and pretty to bring to a cookie exchange party.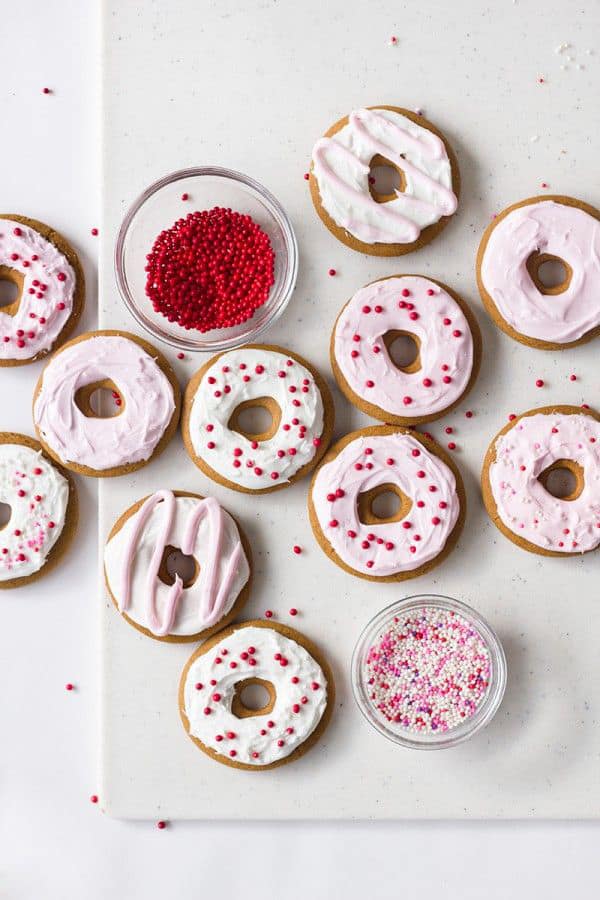 Donuts are acceptable all year long! I adore how they made these Gingerbread Donut Cookies perfect for Christmas!
How awesome are these Santa Macarons!? Macaroons can be tricky to make though, so do your research before trying these!
Always need a classic Christmas cookie in the mix. How sweet are these Charming Mittens and little gingerbread man?
What's your favorite Christmas cookie?
Tell us in the comments below!
More Sugar Cookies You'll Love